Balkobot is one of the best in the market. You can use it to cop many sneakers that you can then sell for profit. It is great ideal for Shopify and Adidas platforms. Hence, if that's your general target, try Balkobot.
---
Overview

Balkobot is a remarkable bot that you can use to access many sneakers as you wish. This bot was founded back in 2018 and has pushed itself hard to become among the top bots in the industry. It has registered a lot of success across the various stores and platforms.
At the moment Balkobot is retailing at $200 with a varying amount of renewal types in the market. Their official Twitter page or Instagram page is where you can get the latest about the bot. Their website is still yet to be fully functional.  Additionally, it supports popular sites like Adidas, Shopify, Off-White, Supreme, Foot sites, and much more.
---
The Price
Balkobot retails at $200 with a renewal cost of $40 for 6 months, $ 60 for 6 months, or $360 for 12 months. You get the chance to decide the package that you want depending on the capabilities that you require.
Like most ideal bots, Balkobot rarely restocks and releases very limited quantities. You can always follow their social media accounts to know the latest. Unfortunately, it is always hard to get your hands on Balkobot sold on retail.
The only option is to buy from resellers. However, ensure you buy from a great reseller to prevent being conned. Use a trusted middle man when buying to prevent any scamming. The other option is to rent the Balkobot from another user for a short time.
---
Site Support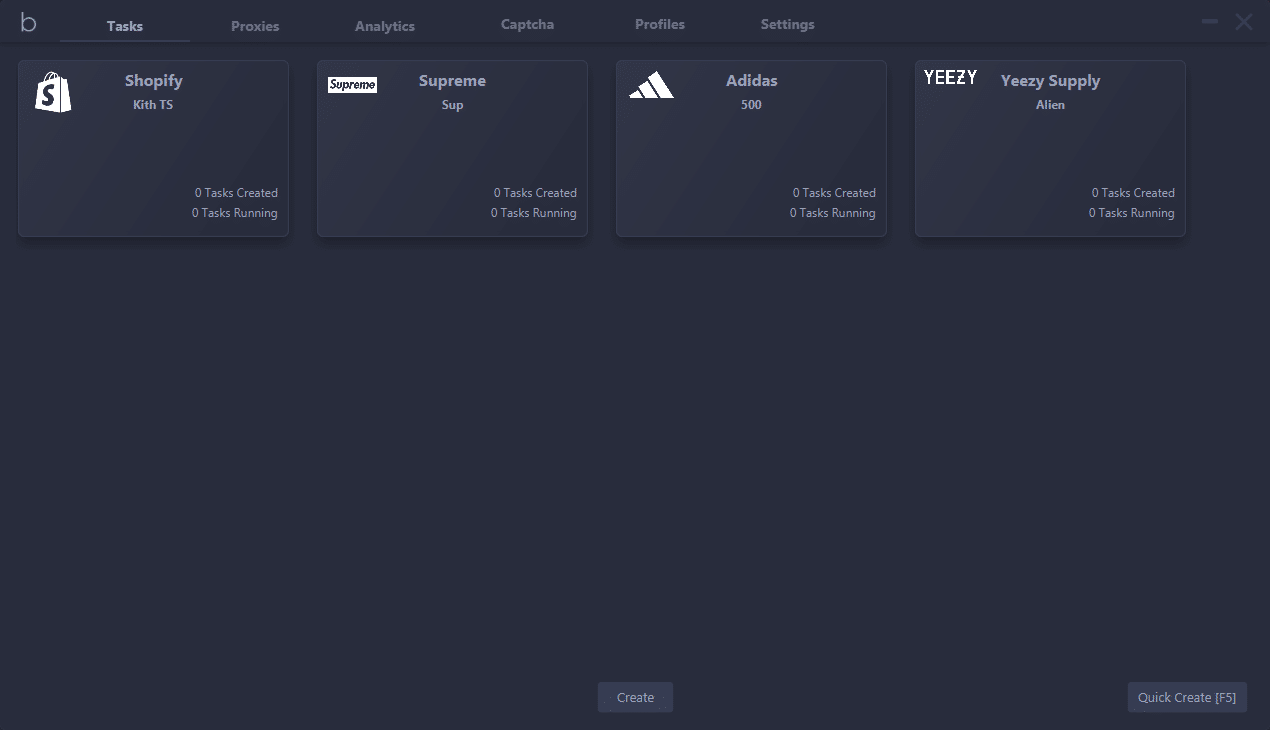 The Balkobot supports, Shopify, Adidas, Supreme, Foot sites, Off white, and much more. The wide variety of features make it effective to be used on these shopping platforms.
On the analytics page, you can view the purchase history to know the successful and declined orders. There are a wide variety of customization options that can help to make the bot more functional.
---
Support for Proxy Configuration
On the dashboard, you can create tasks, create proxy groups, view analytics, add captchas, and profiles. It is essential to use proxies that provide unique IP addresses for different tasks.
When using proxies, the anti-bot technology on any of your target sites will not note that a bot is the one making the purchases rather than a human.
You have to choose between the residential and data center proxies. The data center proxies are more secure and faster than the residential proxies.
---
Multi-Threaded Task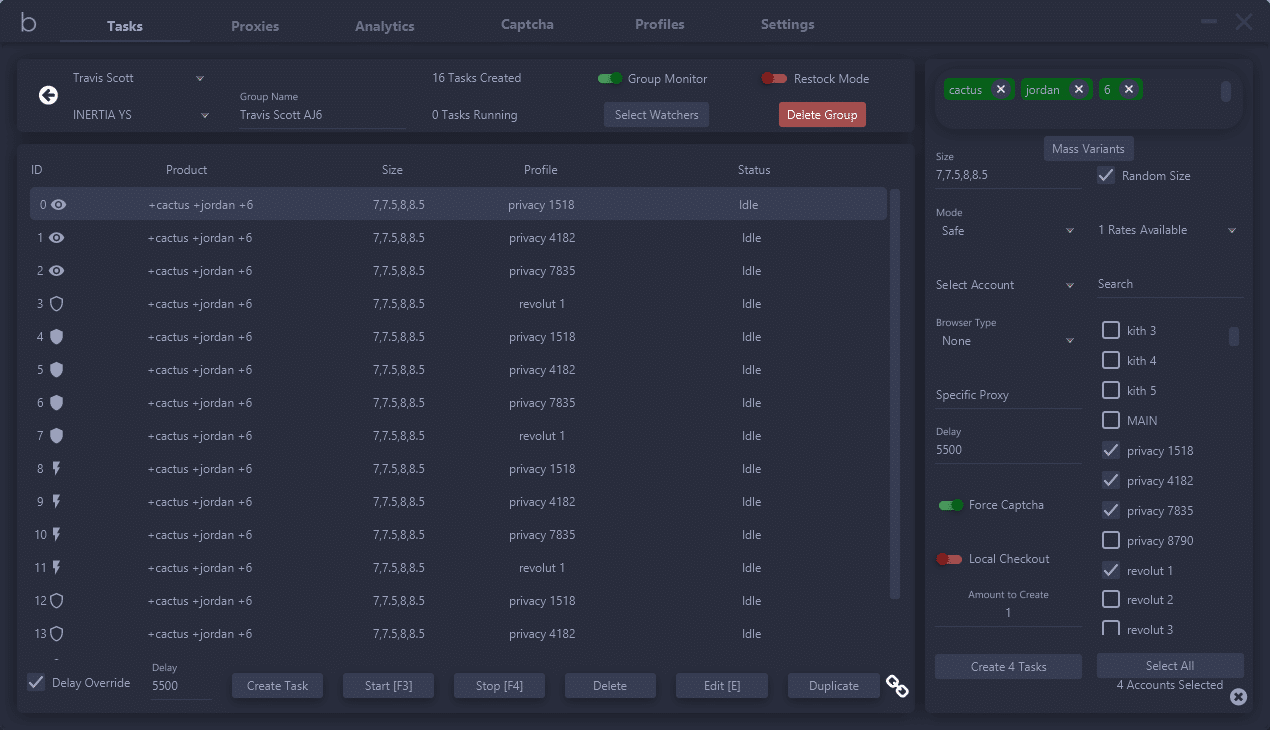 You can use Balkobot to carry out a wide variety of tasks. Remember to create different profiles and billing information for the different tasks. For different billing information, you can have one account but use virtual cards to provide different billing information
Also, remember the more tasks you run, the more CPU and RAM power you will need. Hence if your computer is not too strong consider using a server. Additionally, set reasonable delays to prevent the site from noting that you are using a bot.
---
Multi-Platform Support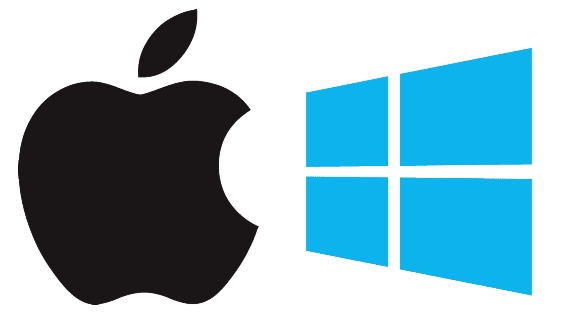 How many bots have you tried? How many support multiple platforms? Well, Balkobot supports both Mac and Windows platforms. To make the Balkobot more effective you can run it on the server. Choose the most appropriate server for your copping purposes.
---
Balkobot Captcha Feature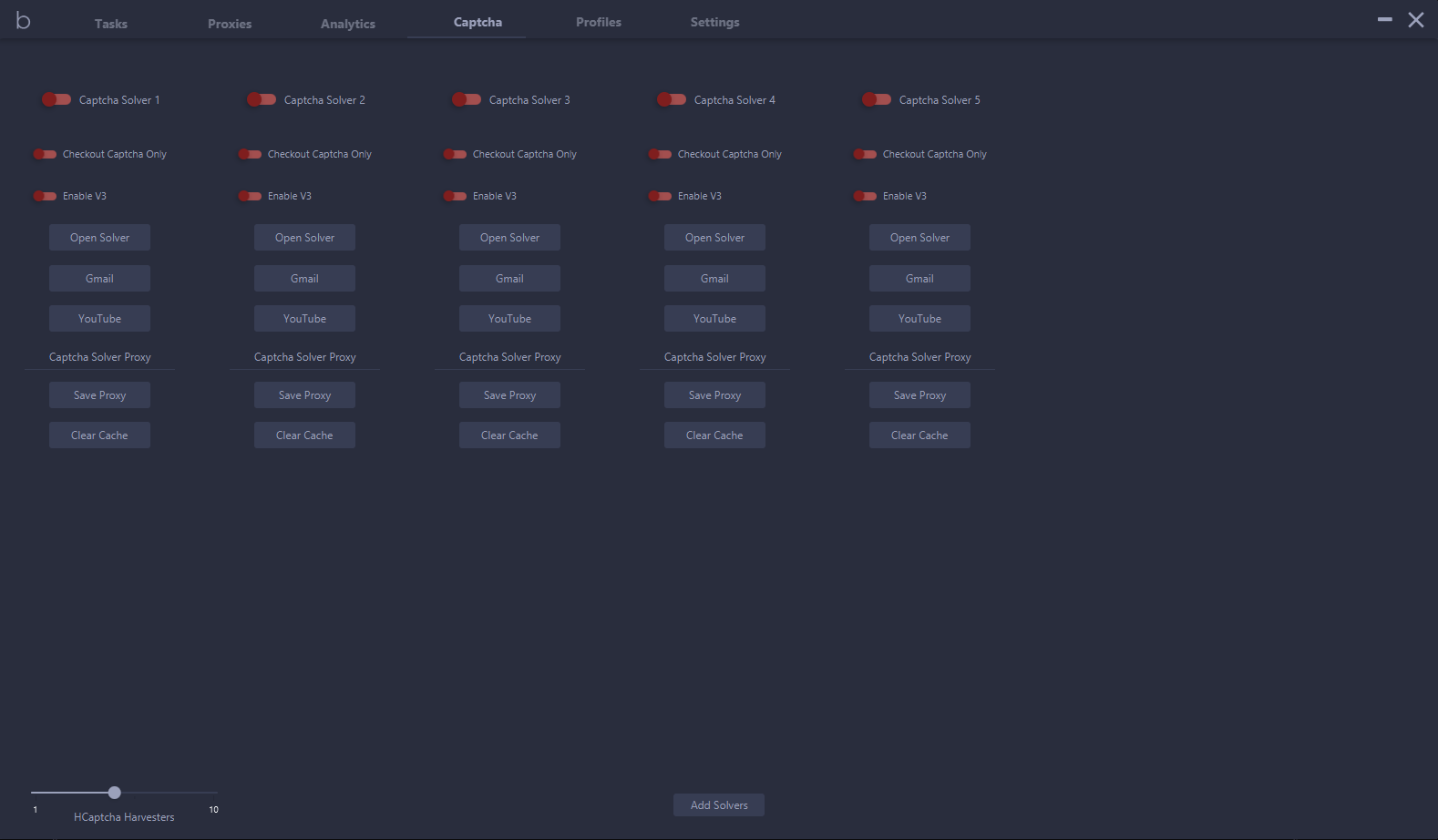 When you access these supported sites, you will note that some require verifying whether you are a human. These captcha queries can be frustrating. Imagine trying to solve 100 captchas, by the time you are done, all the products will be sold out.
Hence, Balkobot features a captcha solver to solve such captchas. You can enable and disable them as you wish. You can log in to your Google account then try to run the solver. Remember to add proxies to the server to prevent it from running from your primary local IP.
---
Analytics Window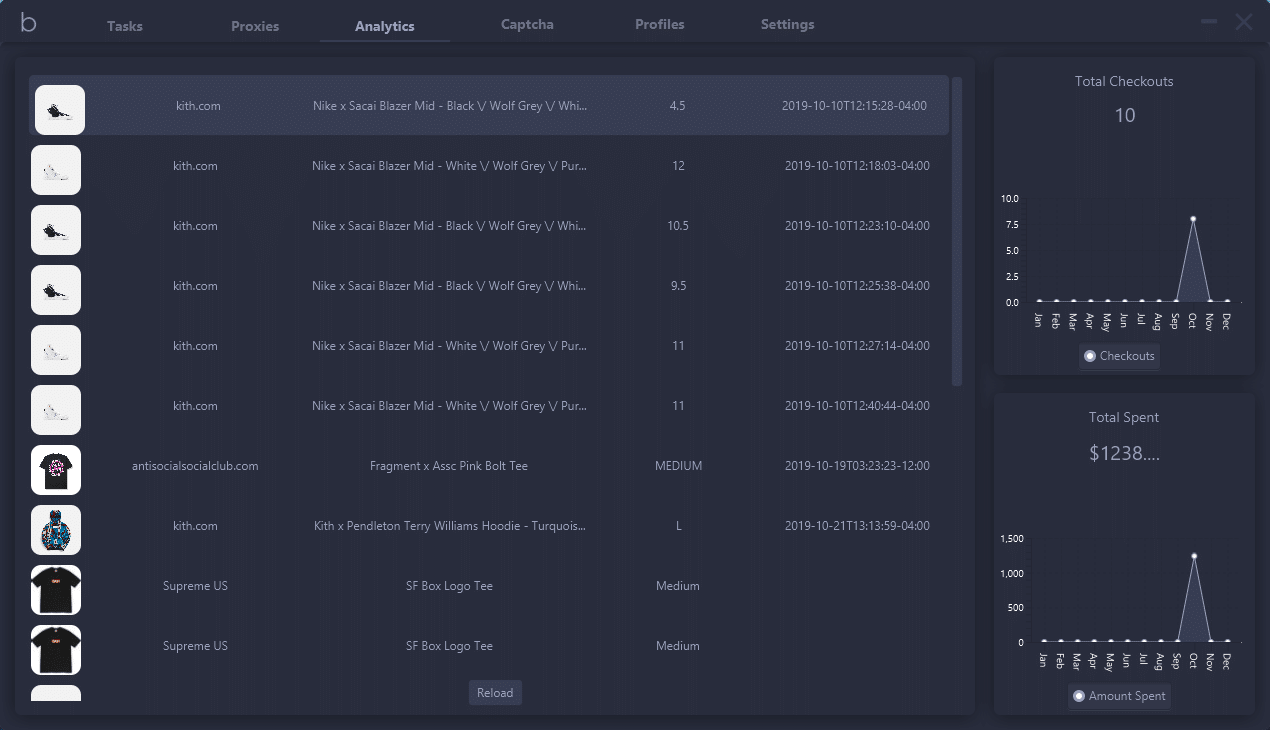 In the analytics window, you can see an overview of the declined and successful checkouts. On the right side, you can also see the total checkouts and the amount spent. It is crucial to monitor your spending and how well you are fairing in the botting industry.
---
Shopify and Adidas Success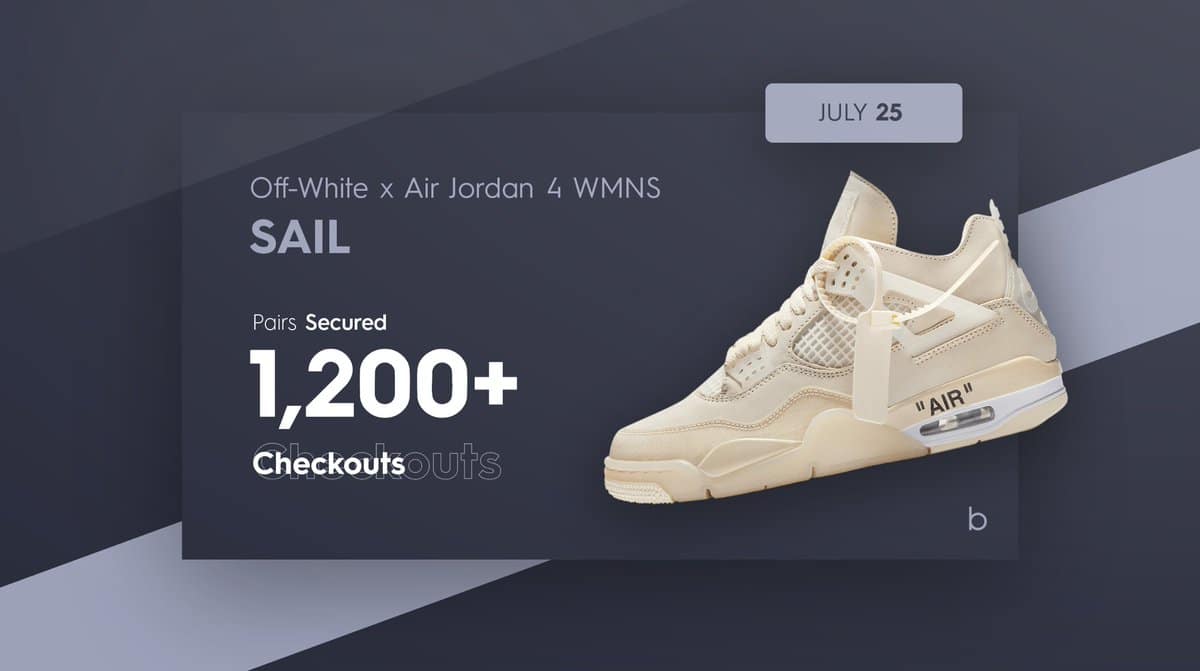 Balkobot shines in terms of Shopify restocks and Adidas splash releases. It increases the chances of being let through the queue.
---
Collocation of Discord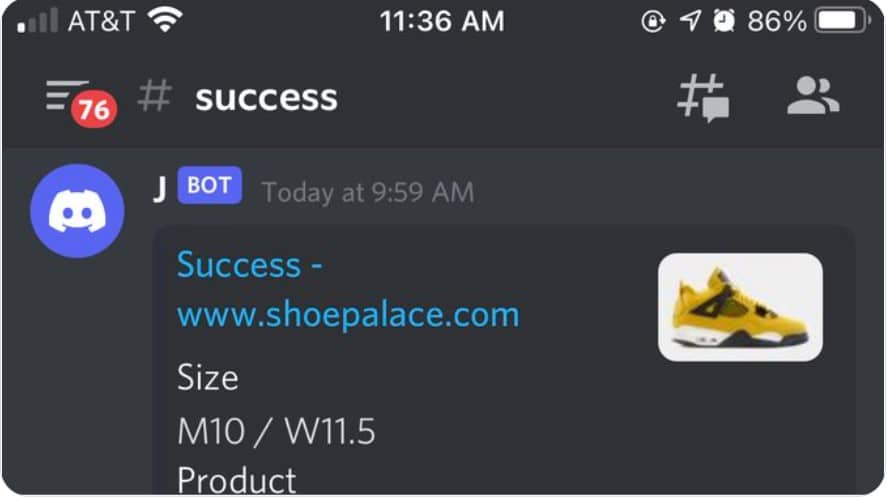 Balkobot has one of the best support systems with a lot of written documentation. This can help you as a user to know how to utilize the bot.
It has a reliable discord server that you can use to prosper in your copping activities. In the discord, you can learn about shoe drops, stock numbers, early links, monitors, and much more.
---
A Fly in the Ointment
Some features are complex and require practice.
It is not ideal for beginners.
It is hard to buy from retail.
It is expensive to buy from a reseller and maintain it.
---
Do we recommend buying it?
Yes, we highly recommend Balkobot. It is one of the most trusted bots on the market. It works perfectly on most platforms especially Shopify and Adidas. It is very effective and leaves users very satisfied with it.
However, it is more effective when used by an expert rather than a beginner. The success rate lies in the high speed it features when adding sneakers to the cart and the checkout process. It also has regular updates and supports multiple sites. The best choice for you!
Frequently Asked Questions
1. Which is the best kind of proxies to use on Adidas?
When using Balkobot on Adidas, consider using the residential proxies. They are more effective on the Adidas platform.
2. Which are the best proxies for Shopify?
When using Balkobot on Shopify, consider using a mix of the Residential and data center proxies. It is good to have both as backup.
3. What is the Balkobot resale price?
You can get it from resellers at $1500 to $2000.