If you think about a business setup in Dubai, you are in luck! The process is much easier than it used to be, and there are many resources available to help you get started.
In this guide, we will walk you through the steps involved in setting up a business in Dubai. We will also provide information on the cost of doing business in Dubai and the types of businesses that are most successful here. Let's get started!
---
Benefits of starting a business in Dubai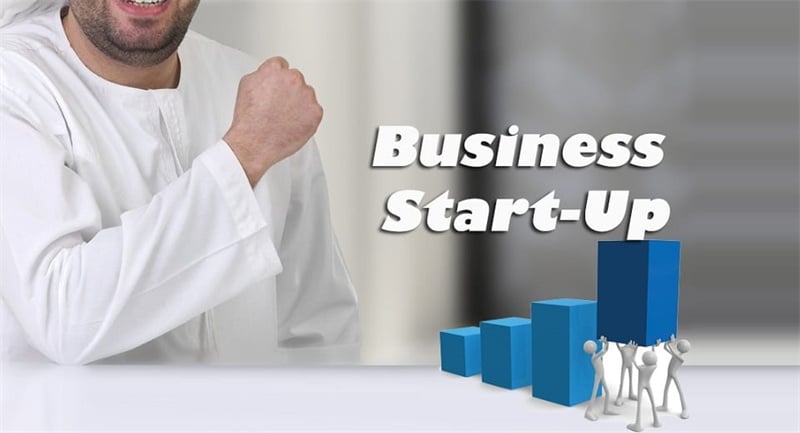 Dubai is a city with a lot to offer businesses. The city's infrastructure is world-class, making it easy to get around and do business. Here are some of the benefits of starting a business in Dubai.
Infrastructure
The UAE has one of the most developed and modern infrastructure in the world, which is why it has become a top destination for businesses from all over the globe. The UAE government has made huge investments in the transportation, energy, telecommunications, and other key sectors, which have resulted in a well-connected and efficient infrastructure.
This makes it easy for businesses to set up their operations here and get things up and running quickly. In addition, the UAE's political stability and attractive taxation policies make it an ideal destination for businesses looking to expand their operations in the Middle East. With its world-class infrastructure, businesses in Dubai have everything they need to thrive.
Fees
Dubai offers a number of advantages for businesses, including low startup and operating costs. Fees for business registration and licenses are relatively low, and there are a number of free zones where companies can be based with 100% foreign ownership. In addition, Dubai has a well-developed infrastructure and a business-friendly environment. The city is home to a number of leading international companies, and its strategic location makes it a hub for trade and investment.
Stable political environment
When starting a business, it is important to consider the political environment of the country in which the business will be located. A stable political environment is essential for long-term business success. Dubai has a stable political environment, making it an ideal location for businesses.
The Dubai government is committed to maintaining a stable and business-friendly environment. The legal system is efficient and transparent, providing strong protections for businesses. In addition, the government provides a range of incentives and support for businesses, including tax breaks and access to funding.
Strong economy
Dubai has one of the strongest economies in the world, and this makes it an ideal place to start a business. The city has a diverse range of industries, and there is a strong demand for goods and services.
This means that businesses are able to quickly find customers, and they can also expect to generate high levels of revenue. In addition, Dubai offers a wide range of benefits to businesses, including tax breaks, reduced red tape, and easy access to finance.
Big global customer base
Businesses looking to expand their customer base can find a lot of opportunities in Dubai. The city is a global business hub, with a diverse population that includes executives, entrepreneurs, and other professionals from all over the world. Companies that are able to tap into this customer base can quickly grow their business.
Moreover, Dubai is also home to many multinational corporations, which can provide valuable networking opportunities. In addition, the city's infrastructure is designed to support businesses of all sizes. From high-end office space to world-class logistics facilities, businesses in Dubai have everything they need to succeed. Consequently, starting a business in Dubai can be a great way to gain access to a large and diverse customer base.
---
Setting up Business in Free Zone
Free Zones are designated areas that offer foreign investors various benefits including 100% foreign ownership, 0% corporate and personal income taxes, no currency restrictions and no import/export duties. Free Zones are typically located near airports or ports to facilitate trade. There are many Free Zones in the United Arab Emirates, each with its own advantages.
For example, Jebel Ali Free Zone (JAFZA) is located near the largest container port in the Middle East while Ras Al Khaimah Free Trade Zone (RAK FTZ) offers easy access to markets in Europe, Asia and Africa. When setting up business in a Free Zone, it is important to consider the type of company you want to set up as well as the trade regulations of the specific Free Zone.
The process of setting up business in a Free Zone is typically straight-forward and can be completed within a few weeks. However, it is always advisable to seek professional legal and accounting advice to ensure you are complying with all the relevant rules and regulations.
How much does a business license cost in Dubai?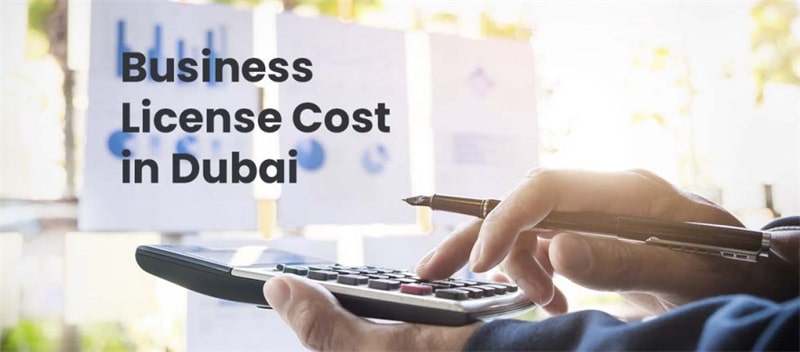 Before setting up a business in Dubai, it is important to obtain a trade license. The cost of the license will depend on the type of business and its location. For example, a retail business will require a different license than an industrial business. Businesses located in free zones will also have different licensing requirements.
The Dubai Department of Economic Development provides a complete list of trade licenses and their associated fees on their website. In general, the cost of a business license in Dubai ranges from AED 3,000 to AED 10,000. Obtaining a trade license is an essential step in starting a business in Dubai and helps to ensure that businesses are operating legally.
Offshore Establishments
Dubai is a major hub for offshore establishments, with many companies choosing to set up operations in the city due to its favorable tax laws and business-friendly environment. Although there are a number of well-known international firms that have offices in Dubai, the majority of offshore establishments in the city are small to medium-sized businesses.
These companies typically operate in sectors such as construction, real estate, retail, and hospitality. Given the city's strong economic growth potential, it is no surprise that many businesses are looking to establish a presence in Dubai.
Offshore establishments can provide a number of advantages for companies, including increased flexibility and access to new markets. With careful planning and execution, setting up an offshore establishment in Dubai can be a highly rewarding experience for any business.