Some of the couples who have played Overcooked are said to have broken up. Just how addictive is the co-op game? Co-op multiplayer games are a staple of your friends' get-togethers, and if you've ever played Overcooked, here's a list of co-op games you can't miss.
Overcooked is a multi-player cooperative game. In the game, everyone is assigned to clean dishes, cut vegetables, cook, combine dishes to serve hungry customers, and test team cooperation ability. It is an exciting game that allows you to work hand in hand with other team members to ensure you serve the customers in due time. It can be frustrating when there is too much pressure, but you have to persevere to progress in the game.
So what are you waiting for? Grab your spatula, sharpen your knives, and get ready for some culinary chaos with these exciting games similar to Overcooked!
---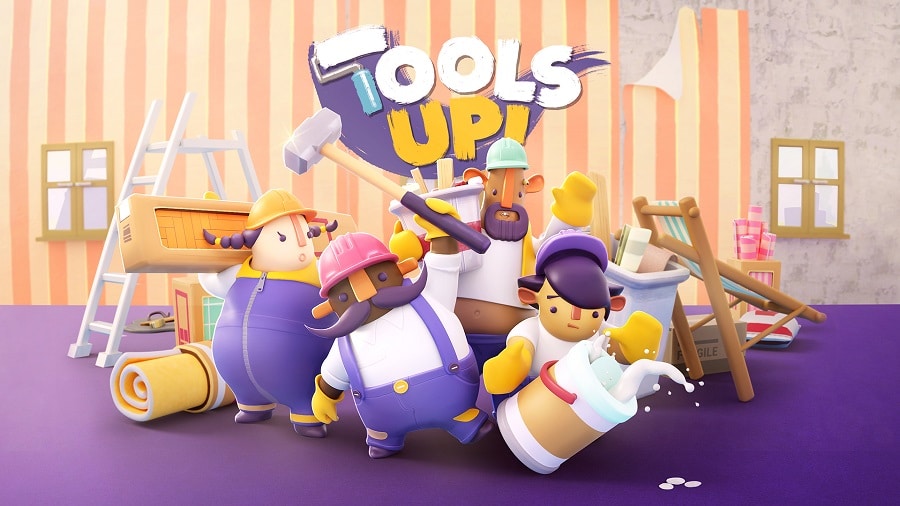 It's a game of epic tension and gameplay, just like overcooked. Tools Up feature a multiplayer mode of up to 4 players. In the game, you can paint walls, tear off wallpapers, move sofas, tear down forces, fight for seconds, and get even higher scores.
In the game, the apartment owners have left their homes in your hands. You have to cooperate with your friends to complete tasks and not mess up.  The game requires you to work hard and play as a team together.
Some environmental barriers can affect the gameplay. Whoever holds the game's blueprint leads the team. You need to chase delivery men and earn a star. You get to throw things at people in other rooms. Moreover, you can dive in the pool, slide on ice, and avoid lava streams.
---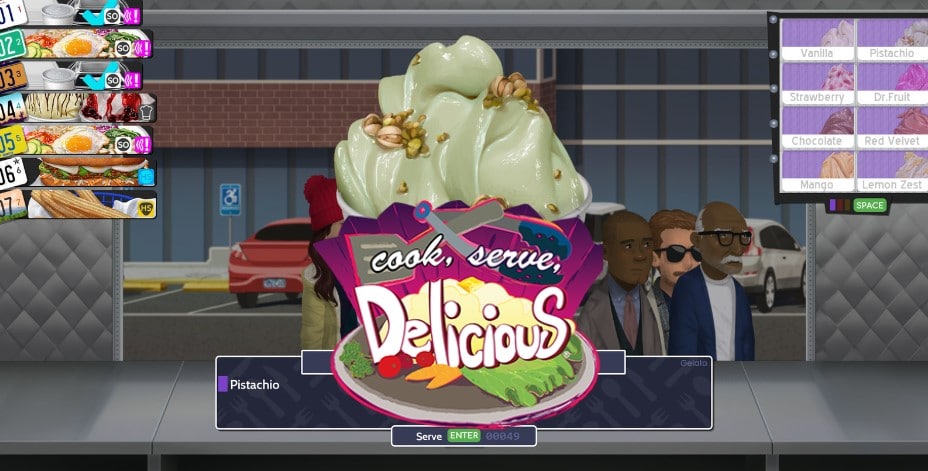 This is another similar game like overcooked. It is a journey to being the best chef in the world using your small humble restaurant. It contains 3 new shifts, three new restaurants, a higher 125 level cap, new objects, and foods.
You are the chef, and it starts as you go to open your restaurant. Just then, some policemen come and surround the SherriSoda tower where your restaurant is. Some executives were embezzling funds, and the tower gets closed.
You now have to start a new restaurant and reach it where its former glory was. It has several modes, new gameplay features, over 200 foods, objects, and much more. It is a single-player game.
---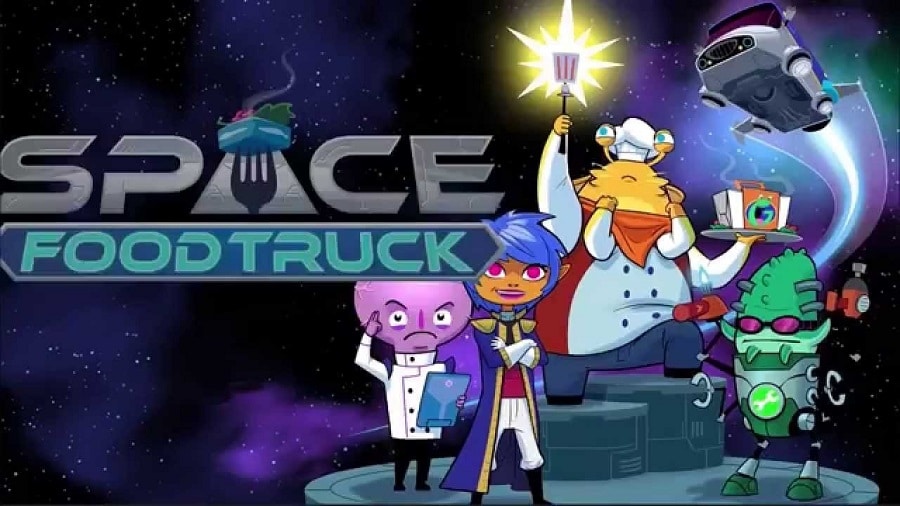 This is a great game that allows up to 4 players. They take on unique roles around the galaxy gourmet. The major mission of the game is to explore a vast galaxy in search of exotic ingredients, delicious recipes and face the dangers of deep space.
The team's goal is to complete all the recipe's objectives by collecting ingredients, crafting new dishes, and taking them to the plant that's craving for them. The captain plots the ship's course; the chef collects ingredients, the scientist researches the roles of the ship, and the engineer repairs and upgrades the ship.
The game starts with 10 cards which you will play to move around the ship and do your respective jobs. You will need to add a card to your deck, reshuffling, and drawing items. This is to assemble the best collection possible.
---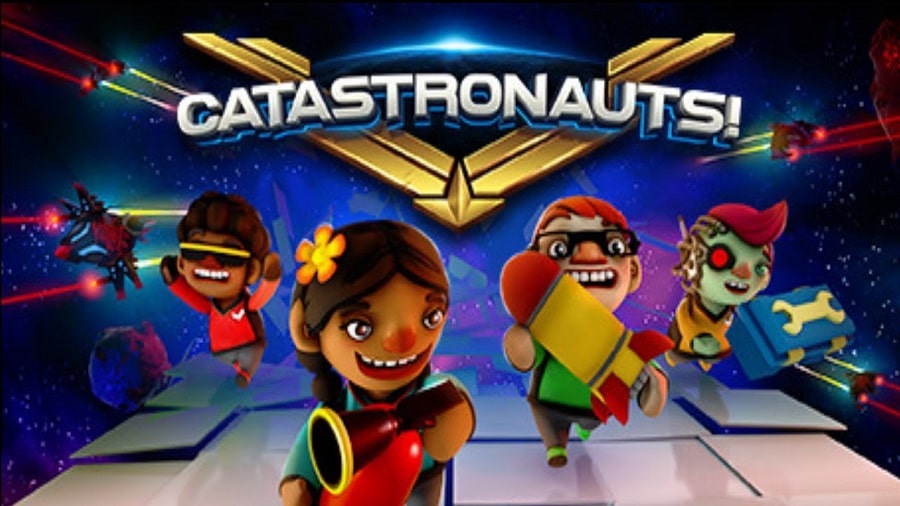 This is a game that puts you through a disaster as you try to hold your ship long enough. You get to repair systems, extinguish fires, arm the torpedoes, avoid solar flares and destroy your friends and clone them back.
You can captain the ship alone or with friends as a team of 2-4 and help to keep the ship intact. You just need to survive the challenges of space.
---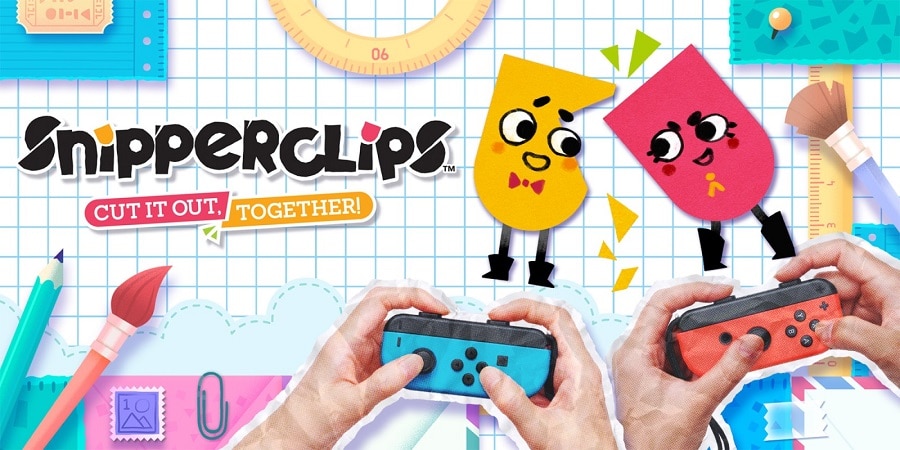 The paper pals snip and clips must cut each other. Hence they must be cut into the right shapes to overcome obstacles. You can partner up with friends or family to solve puzzles, toy box worlds, comic books, and new activities.
There are different modes that you can use to provide different environments.  You can use your imagination and objects at each level to solve puzzles.
---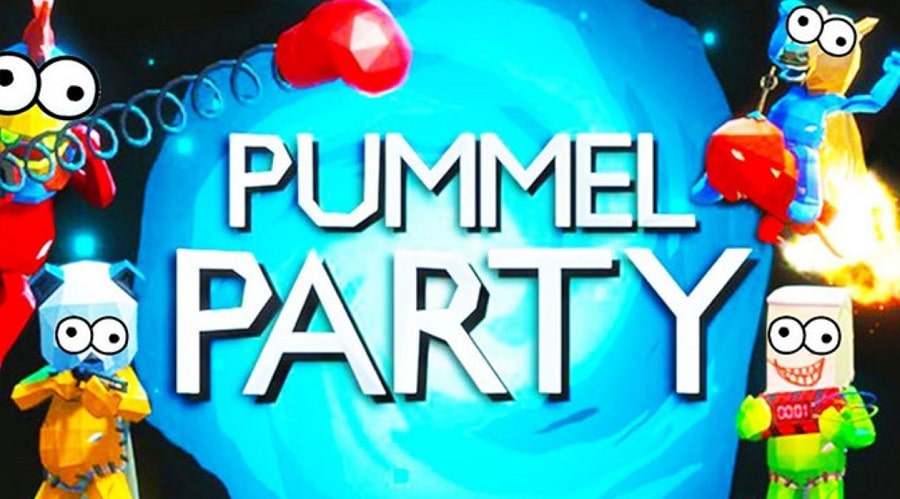 This is a 1-8 player game. You use a wide array of items in the board mode to compete to destroy friendships in the minigames. It allows players to compete both online or locally on the same screen.
It allows you to battle through hazardous terrain to acquire weapons and items to ensure you remain victorious. Moreover, you can play with bots to reach greater levels.
---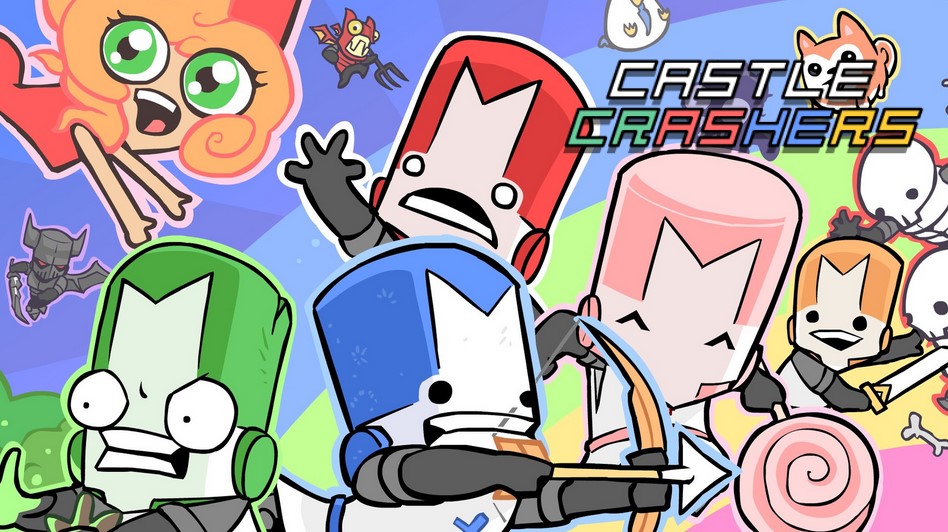 Hack, slash and smash your way to victory in the game. It features hi-res visuals and can be used by up to 4 friends to play locally or online. You need to save your princess and defend your kingdom.
You can unlock more than 25 characters and over 40 weapons. In addition, you get to unlock new attacks as you progress in the game. You can level up your character and adjust. Moreover, you get to battle other players in the arena mode. The insane mode allows you to test your skills in the ultimate campaign challenge.
---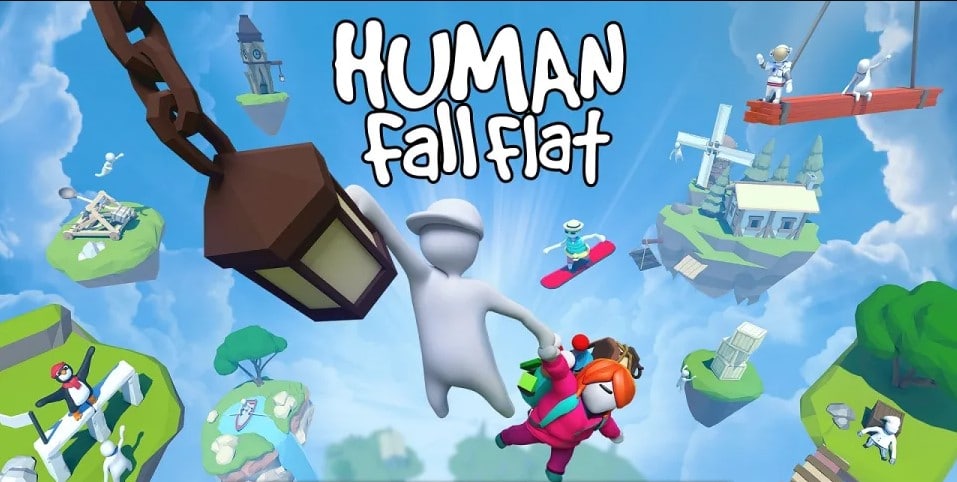 In this game, you get to explore lush woodlands and snowy hilltops in search of a place to rest and relax. There is a lot of mystery and mayhem that you need to persevere along the way. It includes 17 great levels with over 25 million units sold across all formats.
Each dream level provides a new environment to navigate in different environments. There are multiple routes through each level with puzzles to solve. You get to customize your player with the outfits of any of the different professionals.
---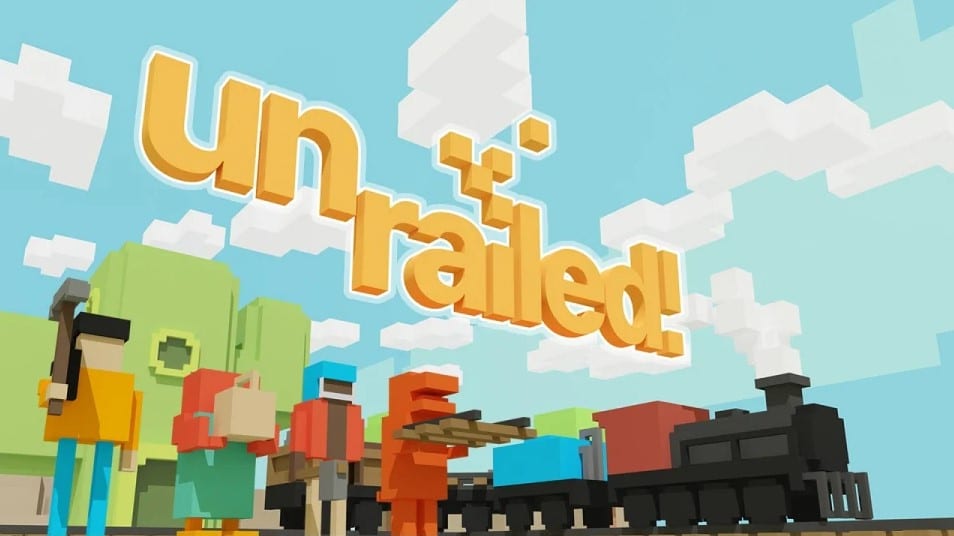 This is a chaotic online and couch multiplayer railroad construction game.  In the game, you play together with your friends as a team to build a train track across the different worlds. You need to encounter the inhabitants and upgrade your train.
Fortunately, you get to gather resources and craft tracks to extend your railroad and prevent your train from reaching the end. Cooperation is essential to survive the journey. You and the team have to master the challenges to stay on track.
---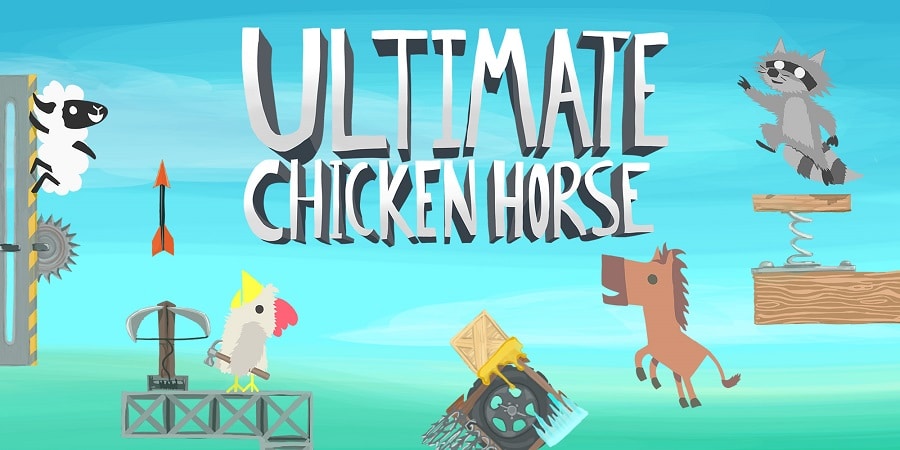 This is a game that allows you to build levels as you play, take turns in placing traps and hazards. In the game, you get to screw your friends out of a win. Each turn, you get to place items in the levels before running through.
Luckily, you can create a level that's just barely too hard for your friends but easy enough for you. If everyone gets to reach the end of the level, no one gets any points.  It is online and can accommodate up to 4 players.
It has a unique game flow, 15 levels with different features. In the game, you can build and share custom levels. There is a huge library of blocks that you get to create an infinite variety of levels. You can choose to play as a chicken, horse, sheep, raccoon, and other animals.
---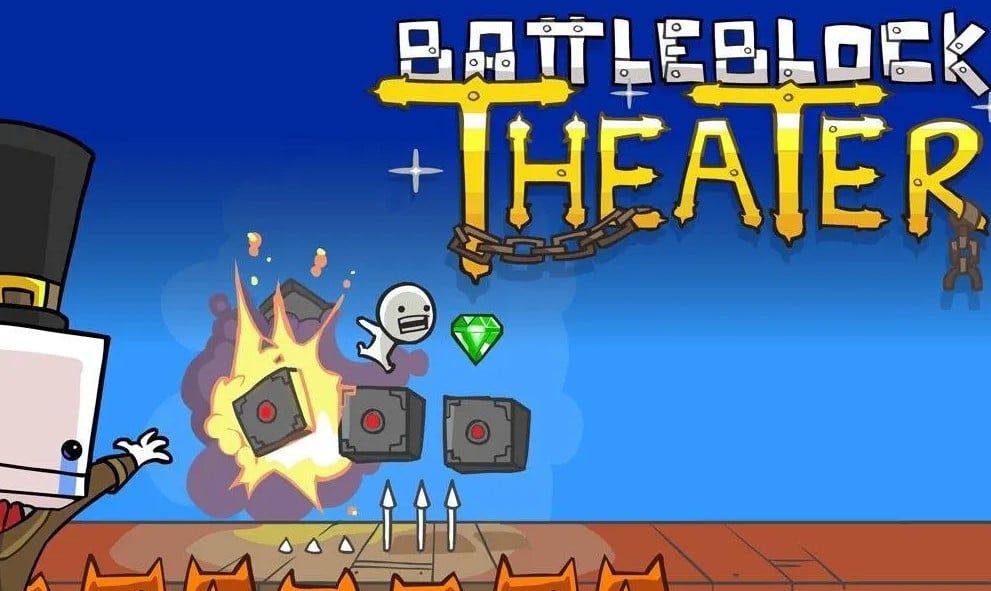 This is an amazing game in which entails a shipwreck, captivity, and betrayal. You are then forced to perform for cats. You can't turn back once your start the quest to free over 300 imprisoned friends. You get to battle your way through different levels.
You can even craft your mind and trials. In a story, there can be two players and four in an arena.  The insane mode allows you to test your skills in the ultimate campaign challenge.
The game has unique animations, over 450 levels, and theatrical weaponry and combat.
---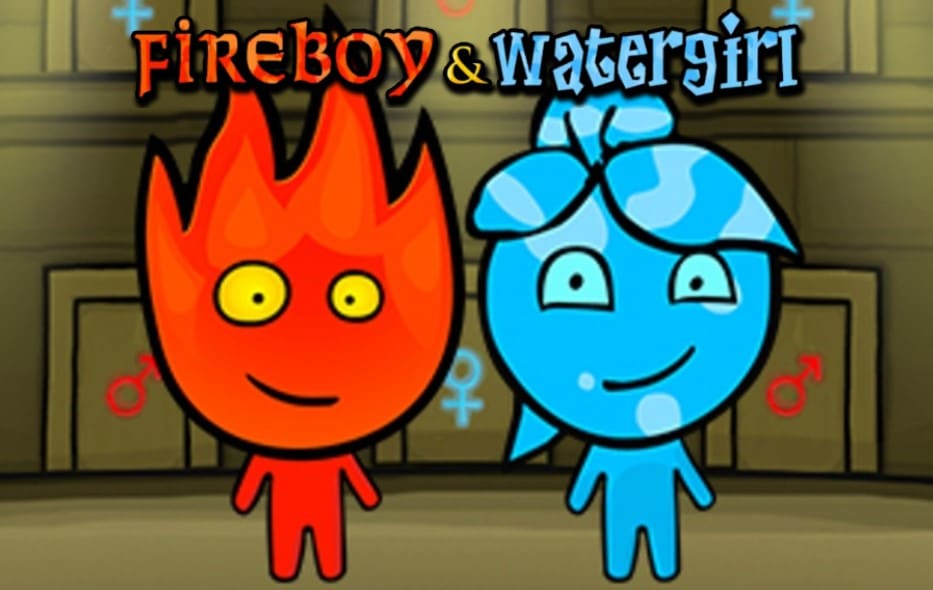 Help water girl together with fire boy to explore the elemental temples while solving puzzles. You can also beat the time and collect all the diamonds.
It is a fun game for two players. There are laser beams, pits, and stuck doors challenges. Both fire boy and water girl have different strengths and weaknesses that complement each other. They must cooperate to battle the elements.
---
All these games are fun. You need to find one that will suit your preference and is almost similar to overcooked. You can play as many games as possible to know which one you enjoy best as a form of relaxation. Games help in brain growth as you get to creatively think of ways to survive in different environments.