Are you considering buying a Nintendo Switch in 2023? Discover why in this prime day, the console is still a great choice of some gamers due to various reasons. Nintendo Switch console is widely available and has affordable online service with continuous support even in the future. It is worth having one if you consider the benefits you can get as a gamer. However, some gamers may prefer to avoid purchasing the Nintendo Switch on this prime day due to some drawbacks.
In March 2017, when Nintendo Switch was released and launched, we saw how it gained popularity and had a huge success. It became one of the top console companies with the fastest-selling home console, with over 110 million units sold worldwide. In its first year of release, it introduced a strong lineup of games such as The Legend of Zelda: Breath of the Wild, Splatoon 2, Mario Odyssey, and Mario Kart 8 Deluxe, which contributed a lot to its popularity that made the console surpass the sales of other predecessor of console games like the Wii U.
However, the Nintendo Switch has aged for at least six years. It faces some hardware limitations, which have become noticeable, mainly when players handle large open worlds games like Pokemon Scarlet and Violet. Even though Nintendo has tried to up their game by introducing console revisions such as Nintendo Switch and the Nintendo Switch OLED, these upgrades have remained the same to the console specifications.
In 2023 many individuals wonder if it is worth buying a Nintendo Switch and even question themselves in this prime day if it is the best time to buy it. Right now, the available Nintendo consoles you can find on the shelves are the Nintendo Switch Lite, the Nintendo Switch, and the Nintendo Switch OLED model, which are doing well and have their use case. Despite competitors like Xbox Series X, Xbox Series S, and PS5 releasing new consoles, while Nintendo has no essential improvements in their hardware, you may wonder if it is worth buying it.
If you are weighing your options, don't worry, as in this article, we will give you the reasons you should buy it and also why you shouldn't buy it in 2023. From the reason given, it will be up to you to see if it's worth having it or not. Keep reading as you will make your perfect judgment, and we will start with the reasons why you may want to buy Nintendo Switch on this prime day.
---
Reasons why you should buy Switch
1. The Best Original Games.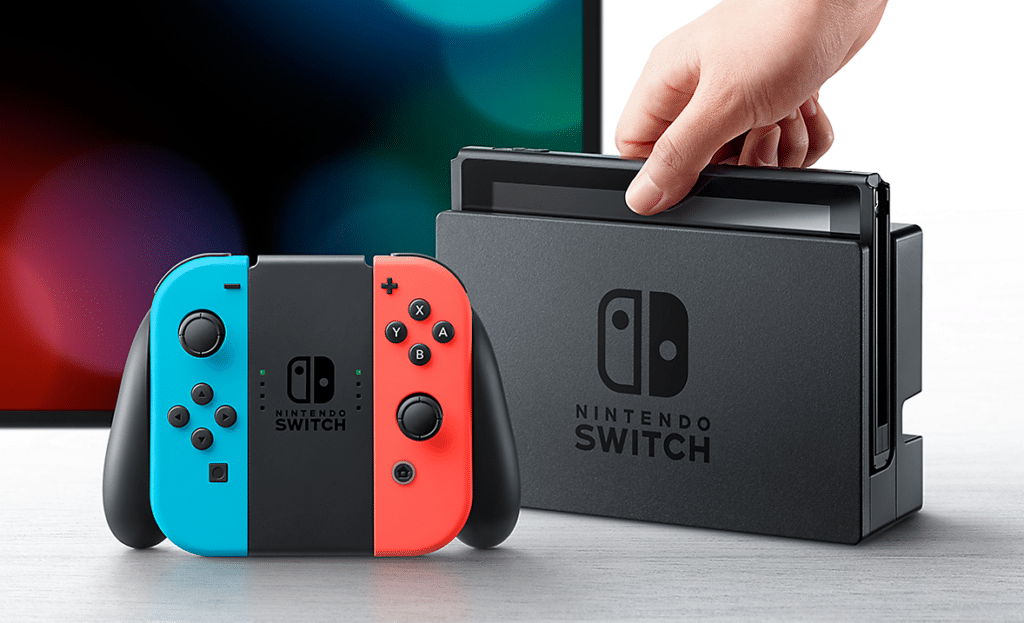 Nintendo excels in developing original games, which makes them stand out from the rest of the competitors. Nintendo does it better, and most gamers appreciate their efforts. Some of the fantastic titles they have released and received well from the games are; The Legend of Zelda, Mario, Animal Crossing, and Pokemon. These games are the most popular and beloved in the industry and have a fast sale rate of millions of revenue made from the games. Unlike many other games on multiple consoles or PCs, these Nintendo exclusives can only be enjoyed on a Nintendo Switch.
Another essential aspect of Nintendo Switch is that it's the only console where gamers can play Mario games which include; Mario Party Superstars, Mario Kart 8 Deluxe, and Super Mario Odyssey. Do you know what is impressive about Nintendo Switch? For games that have existed in the past 30 years, only 6 of the video game have achieved a perfect score from both Edge and Famitsu, the two highly respected video game reviewer magazines. Of the six games, five are available on the Nintendo Switch. This shows the quality and craftsmanship that Nintendo has delivered well in its original games. Here are the five games.
Bayonetta
The Legend of Zelda: Skyward Sword
The Legend of Zelda: Breath of the Wild.
The Legend of Zelda: Tears of the Kingdom
The Legend of Zelda: Ocarina of Time (Through Nintendo Switch Online)
Therefore, if you are seeking top-notch gaming experiences that have earned the highest reviews, then the Nintendo Switch is the console to look for.
---
2. Massive Third-Party Game Library.
You will still be accommodated if you are a gamer who is a fan of non-Nintendo or other games fan. But if Nintendo games are not your thing, you will still have access to other third-party games, and Nintendo Switch will still sort you out. Nintendo Switch offers free and subscription games, which are optional for the gamer, and provides even the hardcore ones.
You may be interested in the types of third-party games Nintendo Switch offers but are not created by Nintendo; here is a list of games that any dedicated gamer will be satisfied with; All the Pokemon games, Diablo III, the popular multiplayer Tetris 99, Xenoblade Chronicles, Hogwarts Legacy, and Witcher 3. But the list continues because the Nintendo Switch has many games that can serve other gamers' interest in games. So some of the popular titles the Switch has offered include Apex Legends, Rocket League, Fall Guys, Fortnite, and many other free-to-play games.
With all these games mentioned, remember the Nintendo Switch Store, which comes with sweet deals and popular games like NBA. So if you look at the online and physical stores, you will find the prices are lower than other consoles.
If you want an epic gaming session with your friend to have fun or an intense adventure, Nintendo Switch will get you covered. Switch developers are adding numerous third-party games to the console, and when you access the new Nintendo console, expect to see more recent games, and you will have the most exciting games ever in your life.
---
3. The combination of Handheld and Host
One of the great experiences when using Nintendo Switch is its unique combination of handheld and console gaming experiences. So whenever you are at your place or commuting, you can still have the best gaming experience as you enjoy your time. When you decide to use it as a handheld mode, the Switch, a portable gaming device, has a built-in screen wide enough to display games. On the side of the consoles, you can attach the two Joy-Con Controllers, which now makes it resemble the ordinary traditional handheld gaming device. You can use this handheld mode mostly; when you want to play games, when you are moving, when you are commuting, and for those who love to use portable devices to play games.
On the other hand, if you want to use the Switch as a host, you will have to connect it to a TV or a monitor and trust me, you will experience console-like games like PlayStation and Xbox consoles. For the connection between the Switch and the display, you must place the Switch into the included dock, which will output video and audio to the connected display. From there, you will now enjoy playing games on a larger screen through traditional console gaming.
---
4. Affordable.
After its launch, Nintendo Switch introduced its online service in 2018, which didn't do well initially with gamers. But with the commitment to Nintendo Switch, they ensured to sort the issues affecting the online service like poor connection, which was now stable, and many gamers started embracing the payment for a subscription. For the paid games, you must purchase the Nintendo Switch online services to play them online. Guess what? The subscription fee for the games is relatively affordable compared to other consoles. If you compare the console, you will note that the online subscription will cost you $20 for Nintendo Switch, while Xbox and PlayStation will cost you $60.
When you subscribe to the Nintendo Switch Online service, you will gain some benefits: the ability to play games like SNES, Classic NES, and Game Boy games. Also, you can try other services like Nintendo Switch Online Expansion Pack, which offers great games that you can play, like Sega Genesis, N64, and Game Boy Advance. Other platforms where you can have great experiences include Gunstar Heroes, Banjo-Kazooie, and Metroid Fusion.
The games mentioned above are improved versions formatted to be compatible with the Nintendo Switch. Other games you can expect to find in the Expansion Pack include Animal Crossing: New Horizons, DlC for Mario Kart 6 Deluxe, and Splatoon 2.
---
5. Perfect for couples and parties.
Nintendo Switch has managed to focus on multiplayer gaming, which consists of Joy-Con controllers, making it an advantage for couples and any party events. Like other consoles like Xbox and PlayStation, which offer multiplayer, Nintendo Switch has also enabled it to provide that feature. This means the Switch offers an opportunity for social interaction, friendly competition, and cooperative play, making it one of the best consoles that bring people together to have fun.
The Switch has made a lot of commitment to remain relevant in the market, and they offer a wide selection of games specially designed for two players. You can play games for two payers like Mario Kart 8Deluxe, Super Smash Bros.Ultimate, and Overcooked 2. Another feature the Switch offers is Expandable multiplayer, where you can have an additional Joy-Con controller, accommodating more players. For instance, we have some games which support four-player multiplayer.
---
6. Games worth looking forward to.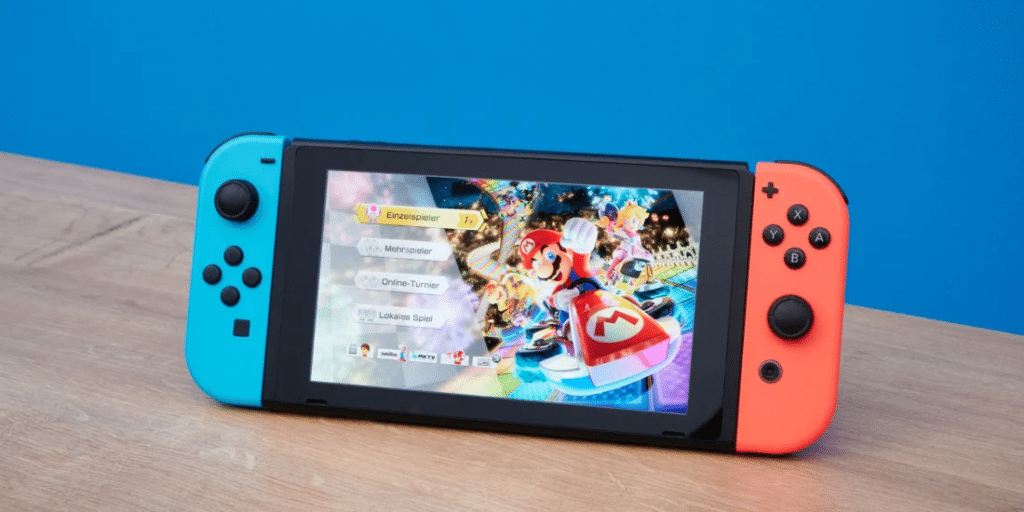 Since the first year Nintendo started operating, it introduced various Nintendo Entertainment games offered in the Switch Online Service. Later on, after a few years, Nintendo gets rid of a vast collection of Super Nintendo Entertainment System Games. You may question what games you can expect this year, 2023. Nintendo has rollout of a new collection of Game Boys and the recent release of Tears of Zelda Kingdom. When you access your subscription, you will find nearly 200 games available, and more games will keep appearing on the online store of Nintendo.
Some games worth playing in 2023 include Nintendo 64, Game Boy Advance games, Sega Genesis, and many others. You can look at the Nintendo Switch Online and the Expansion pack for more information about the games.
Initially, when using the traditional original system was disadvantageous to gamers, but right now, Nintendo Switch has been enhanced by the developers. Some enhancements you can find are online Multiplayer, the ability to rewind games, and the ability to save and restore games. Some options integrated with the new model Nintendo Switch to give you an authentic experience are playing in the original aspect ratio of 4:3 and the availability of Artificial CRT scan lines.
---
7. Support somatosensory games
One of the innovative features Nintendo Switch has improved on is the support of somatosensory games. They have improvised the joy controllers by adding a feature of built-in sensors such as gyroscopes and accelerometers that can automatically detect the movement and orientation of the controllers. Previously when using the traditional button inputs, it was hard to utilize motion controls, but thanks to the developers right now, players can physically interact with the games. These features have brought a new level of immersion and engagement among gamers.
Some games you can experience on the Nintendo Switch that uses the somatosensory functionality include Ring Fit Adventure, Just Dance, and many more. Playing these games can be fun for players of all ages, allowing them to detect the motions and ally directly to the game. Not all games are designed for somatosensory functionality but use primarily traditional buttons.
---
8. Remove Regional Restriction
It is fortunate for gamers since one significant feature of the Nintendo Switch is that it can be used anywhere by people living in different regions. The current Nintendo Switch is designed to remove regional content restrictions that have been put in place by Authority. The difference between the previous Nintendo consoles and the Switch is that the Switch is entirely regional free, and players can access it in every country without limitation.
Whenever you have a Switch, you can easily play games from different regions regardless of the languages used. So, for instance, if you are in Japan, you can create a Japanese account, use the system, and access the eShop in English. Using Switch for different regions has enabled players to play and enjoy games that may have previously worked in some specific areas. So if you want to access other parts, you will need different accounts associated with the regions to switch between them easily.
---
9. Parental protection function
If you are a parent or guardian and have kids in your house, it would be great if you could monitor your kid's activities when accessing Nintendo Switch. Therefore Nintendo Switch offers a parental protection function that will prevent children from indulging in the game, and you can set the boot time remotely through a dedicated app.
To control your kids while playing Switch, you can set the parental Controls Setting using a strong PIN where parents can restrict access to certain features, games, and Content depending on their child's age. If you want to limit the amount of time your kids should play the games in a day, you can go to the Parents system setting and set a daily limit on how long a child can play. Another restriction you can put in place for kids is content. You can restrict access to games and Content according to the content rating. So games with age limits are unsuitable for your kids; you can block them.
One feature that has supported the parental protection of Switch is the smart device App, where a parent can control using the apps remotely and view activity reports. Parents can conveniently manage the console's parental control setting using the app.
---
Reasons why you shouldn't buy Switch
1. Exclusive games are expensive.
If you want to play the most exclusive games like The Legend of Zelda: Breath of the Wild, and Mario Odyssey, you will need a Nintendo Switch since you can't find them on other consoles or PC. Nintendo has crafted captivating first-party games that draw players in, but one limitation of these games is their cost. When you look at the pricing strategies for Nintendo games, they tend to maintain the total price of their first-party games, which is more than $40 for an extended period. Unlike other consoles, you will find a drop in the costs of the games after a few months or a year.
It's very rare to find Nintendo games that have given out discounts on their prices on these titles unless you visit the eShop, which occasionally offers sales with a modest discount. Nintendo knows its customers well and knows that exclusive games hold a unique appearance, and they leverage that popularity to maintain their value in the market.
2. Not backward Compatible.
Nintendo Switch is not like Xbox or PS4. This is because it doesn't have traditional backward compatibility. Therefore previous models such as GameCube, Wii, and Wii U won't run on the Switch.This is due to its lack of a disc drive. Also, another drawback the Switch has is that it doesn't support cartridges from previous handheld consoles like the DS or 3DS.
However, Nintendo offers a solution for the games released long ago to reappear through its Nintendo Switch Online service, where old and new gamers will love the games. So whenever you want to seek these games subscribe for a monthly fee of $3.99 or an annual fee of $19.99. You can access online multiplayer services and an NES and SNES games library. If you're interested in Nintendo 64 games, opt for the Expansion Pass membership, which costs $49.99 annually.
3. Limited picture quality and fps.
Regarding picture quality and frame rate, Nintendo has certain limitations. According to Nintendo, it can support gameplay of a maximum of 1080p and a frame rate of 60 frames per second. When you compare it to other consoles like PS4 and Xbox, the Switch cant offer the same level of visual fidelity as those consoles.
If you are a gamer and focus on using high-end 3A games that provide cutting-edge graphics and performance, Switch won't be the console you can use. The Switch has fully committed its unique gameplay of providing a portable gaming experience rather than pushing the boundaries of graphical capabilities.
4. Only Wi-Fi is connected to the Internet.
Nintendo Switch doesn't have an ethernet port. Even in the dock, there is none. If you need an ethernet port connection, you can use a Nintendo – sanctioned USB dongle to connect to the dock with your Switch in TV mode. Nintendo Switch only supports internet connectivity through Wi-Fi, where gamers can download games for an offline gaming experience. However, using Wi-Fi to download games, especially those with big files like 20GB or more, will take you a century to completely download it. This is because the speed and stability of your Wi-Fi connection is limited. But you can use games available for immediate play without waiting for lengthy downloads. So if you consider downloading the games, ensure you have a faster internet connection.
5. Renovated many old games.
Back then, the Wii U console didn't perform as well as Nintendo had thought, so they brought those old games of Wii U to the Nintendo Switch. Such old games include Donkey Kong Country: Tropical Freeze, Captain Toad: Treasure Tracker, and Super Mario 3D World, released on Nintendo Switch.
However, old Wii players who had played these games may feel repetitive to see them reappear on the Switch. Some gamers feel like Nintendo has just repackaged old games instead of offering new games for gamers to enjoy. But if you have never played the old Wii U games, you may be excited due to the improved features. Apart from these released old games, the Switch has many exciting games you can try.
6. Joycon is easy to drift.
A common issue that is a significant challenge for gamers with the Nintendo Switch is Joy-Con drift. This issue started with the launch of the Nintendo Switch in 2017 when players experienced drifting of the Joy-Cons controller, leading to input problems during gameplay.
Due to outcry complaints from players, Nintendo has finally acknowledged the issue but still hasn't resolved the problem. Instead, they offer free repairs for drifting Joy-Cons even if your warranty has expired. One surprise you can get from these controllers is that even new Joy-Cons can also experience drifting issues, and it is unfortunate for those who own the Switch Lite, as the integrated design is not an option for replacing them. Even though players appreciate Nintendo their efforts of free repairments, they still want a long-term solution to sort out drifting issues.
7. Online multiplayer mode needs to be charged.
When it was first released in 2017, Nintendo Switch offered online multiplayer gaming, which was free for users to access and play. But when it reached the fall of 2017, Nintendo introduced a paid online service called Nintendo Switch Online, where paid games are hosted. So to enjoy the best games, you will have to subscribe to a membership to access online multiplayer features for most games. Some benefits you can get when subscribed include access to a collection of Classic NES and Super NES games, cloud backup for saving data, and exclusive offers.
This introduction of a paid online service has not gone well with some gamers accustomed to free online multiplayer. However, Nintendo has made some enhancements for players to get an exciting online experience by providing additional features and Content to the subscribers. Although there are still free-to-play games and specific titles of online multiplayer games, most games require an active Nintendo Switch Online membership.
8. Lack of streaming media services.
As the World keeps evolving in the tech field, Switch has to go with some trends with what technology has offered. Like now, Switch doesn't have primary streaming media services like other hosts. You can imagine how awesome it can be if you are traveling and your switch screen has some streaming sites like Netflix, HBO Max, and Amazon Prime Video.
Even though Switch has a handful of streaming sites such as Youtube, Hulu, and Funimation, which is a good start, they need to add more sites just like their competitors, like Xbox Series S/X and PS5.
---
What versions of the Switch are there?
Since the Nintendo Switch was launched in 2017, it has had three models released into the market, and we can look at each model with its features.
I. The Nintendo Switch.
It was released as the first model of the original Nintendo Switch launched in 2017 and balanced the price and specifications of Nintendo Switch as well.
Features.
It can be played on a TV in 1080p resolution.
It has a portable mode with 720p resolution.
A limitation you can experience while using the Nintendo Switch is that it doesn't support 4K resolution when you try to play it on a 4k TV. As a result, you will experience a less sharp image. So if you want the best experience, it is compatible when connected to a 1080p which is recommended for a docked mode.
II. The Nintendo Switch Lite.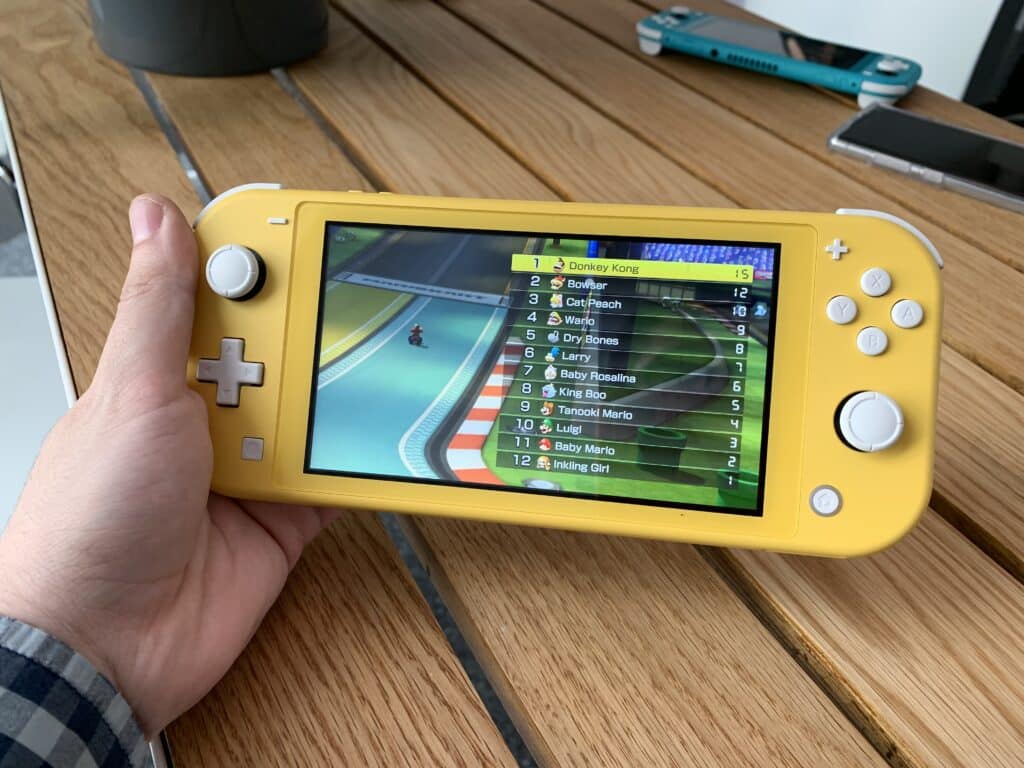 If you are a gamer who prefers a portable system, consider using the Nintendo Switch Live, which is a good choice.
Features.
It is affordable compared to other models and accommodative if you are on a tight budget.
Portable, you can go with it anywhere since it is slightly smaller.
The limitation you can experience with this model is that the Joy-Con controllers need to be more detachable, and you cant play it on the TV.
III. The Nintendo Switch OLED.
This is another Nintendo Switch model with a premium option and some advanced features that we can check out.
Features.
High-quality images are produced with a 720p OLED panel.
It is excellent for portable play.
The massive internal storage of 64GB is higher than the base model.
Availability of additional microSD card for extra storage if you enjoy downloading many games.
It has an improved Kickstand to provide more stability during portable play.
However, the model offers some significant benefits to gamers but is costly when you want to purchase it. Here is a table that compares the Nintendo Switch models and their parameters.
| | | | |
| --- | --- | --- | --- |
|   | Nintendo Switch OLED | Nintendo Switch | Nintendo Switch Lite |
| Price | $350 | $300 | $200 |
| Screen | 7-inch OLED, 720p, 60 Hz | 6-inch LCD, 720p, 60 Hz | 5.5-inch LCD, 720p, 60 Hz |
| Weight | 14.9 ounces | 14.1 ounces | 9.8 ounces |
| Dimensions | 9.4 x 4.0 x 0.6 inches | 9.4 x 4.0 x 0.6 inches | 8.2 x 3.6 x 0.6 inches |
| Storage | 64 GB | 32 GB | 32 GB |
| Battery Life | 4.5 to 9 hours | 4.5 to 9 hours | 3 to 7 hours |
| Detachable Joy-Cons | Yes | Yes | No |
| Color Options | Black and White / Red and Blue | Gray / Red and Blue | Gray / Turquoise / Yellow/ Pink / Purple |
| TV Docking | Yes | Yes | No |
---
Switch's highest-selling game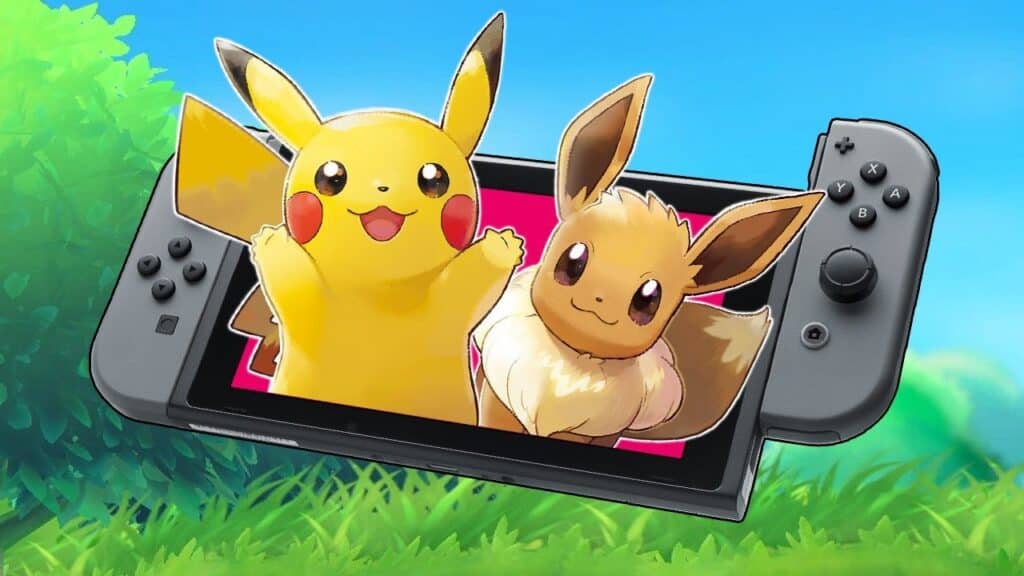 Since Nintendo Switch was launched, the console has had fast sales worldwide; here is a list of some of the top-selling games on the Nintendo Switch. The table will also show the estimated sales volumes and game types. Using this table can assist users as a reference and the same time, as an advisor on purchasing the Switch models games.
Game
Sales Volume
Game Type
Pokémon Let's Go, Pikachu! and Let's Go, Eevee!
Over 13 million
Role-playing, Adventure
Mario Kart 8 Deluxe

 

Over 38 million

Racing
Animal Crossing: New Horizons       

 

Over 33 million

Life simulation

Super Smash Bros. Ultimate        
Over 25 million
Fighting
The Legend of Zelda: Breath of the Wild   

 

Over 23 million

Action-adventure

Pokémon Sword and Shield

 

Over 21 million

Role-playing

Splatoon 2     

 

Over 12 million

Third-person shooter

Super Mario Odyssey           
Over 20 million
Platformer
Super Mario Party  
Over 14 million
Party
---
Where can I sell switch cassettes?
If you are a seller, trader, or buyer seeking to sell Nintendo Switch game Cartridges after you clear your game. Then make sure when you get the money back you can as well buy another new game. Here are several online platforms where you can buy, trade, or sell the cartridges of the games.
eBay
Mercari
Amazon
GameStop
Facebook Marketplace
Decluttr
Craigslist
SecondSpin
DK Oldie
The Old School Game Vaults
Gameflip
Note: Every platform here has its policies, fees, and requirements for selling, so you need to be aware of them when you read their terms and conditions.
---
FAQs
Q. What capacity does TF card the switch support?  
TF Card in Nintendo Switch supports microSDHC (up to 32GB) and microSDXC (up to 2TB) memory cards. The most compatible Switch with microSD cards are 64GB, 128GB, 256GB, and 512 GB.
Q. How to connect the Switch to the TV
The first thing to do you must use the docks with the console, which has a built-in HDMI port. Start by connecting the HDMI cable that came with your Switch and connect one end to the dock's HDMI port. When you have done that, connect the cable's other end to your TV.
No official guide explains connecting the Nintendo Switch live to the TV. It is designed as a strictly portable device with no TV connectivity ports.
Q. What is the endurance of the Switch?
The Switch has two model versions, HAC-001 and HAC-001(-01), with different battery life capacities. The Nintendo Switch's original version can play games for about 2.5 to 6.5 hours. While the updated Switch also gets 4.5 to 9 hours of playing time.
---
Conclusion.
Suppose you are weighing which option to take or whether it is worth purchasing a Nintendo Switch in 2023. Worry less, as the above-mentioned reasons can give you a clear judgment of whether you need a Nintendo Switch or you don't.
The Nintendo Switch has the same abilities as the Xbox Series and the PS5 due to its recent improvement, which has a vast library of third-party titles. However, Switch is much better regarding its portability, affordability, attractive deals, and excellent multiple capabilities. The ongoing support from Switch and players' ability to access new games and download content(DLC)  has made Switch remain relevant in the market and an exciting console to purchase in 2023.