Are you looking for an affordable way to upgrade your computer and get the most out of it?
With technology constantly evolving and advancing rapidly, keeping up with all the new trends can seem overwhelming and expensive. Fortunately, we've gathered some amazing PC upgrades that are mindful of your budget and give reliable results. Read on to learn about six incredible PC upgrades that won't break the bank!
---
Upgrade your RAM for faster speed and improved multitasking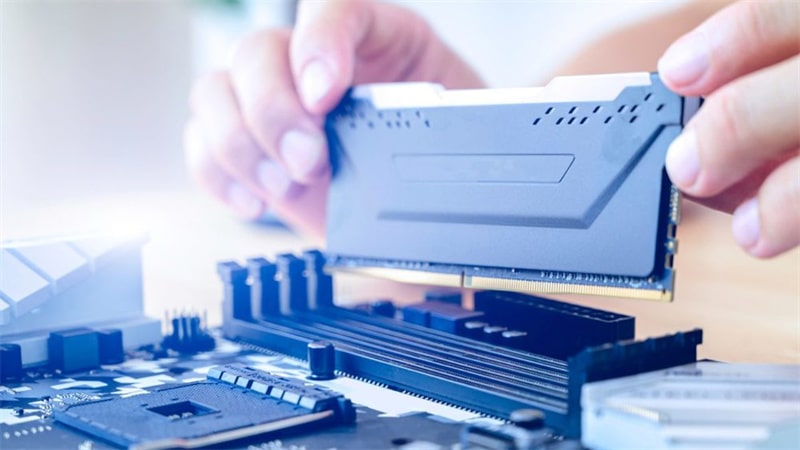 Looking to take your computing experience to the next level? RAM is one of the most cost-efficient upgrades that you can make. Not only does it improve the speed of your PC, but it also enhances multitasking capabilities. Upgrading your RAM allows for improved multitasking and speed when running multiple programs or applications simultaneously.
In addition, it can reduce loading times, meaning you won't have to wait nearly as long for large files to open and launch. For a relatively small investment, upgrading your RAM can make a world of difference in your computer's speed and capability.
---
Peripherals and accessories that offer significant improvements at affordable prices
Update your PC cheaply and effectively with new peripherals and accessories. For just a small investment, you can obtain amazing performance upgrades that have the potential to revolutionize your computer experience. Consider getting a wireless mini keyboard and mouse combo, as this is often one of the best things you can purchase to enhance your PC.
In addition to the wireless combo, there are various other affordable accessories on the market that can provide the same quality improvements. Don't settle for less – make your PC experience even better today!
---
Upgrade your graphics card for improved gaming performance
If you're a gaming enthusiast looking to enhance your experience, you'll want to consider upgrading your graphics card. Graphics cards are one of the most important components in PC gaming and can significantly affect how games look and run. With improved visuals, a more responsive display, and superior frame rates, gamers can take their playing to the next level. And with affordable options on the market, an upgrade won't break the bank either.
So if you want smooth graphics and maximum performance while playing your favorite video games, don't forget to consider upgrading your graphics card.
---
Install an SSD for faster boot times and quicker loading times
If you're looking to supercharge your PC, installing a Solid State Drive (SSD) is one of the most cost-effective methods. Unlike traditional hard drives, SSDs have no moving parts; this leads to a rapid boot time of seconds rather than minutes and powerful data transfer speeds. However, its greatest benefit is faster loading times for games and applications.
This upgrade takes the form of a small electronic chip which is significantly cheaper than larger components, meaning it falls into the category of affordable upgrades that can drastically improve PC performance. Anyone with some basic technical knowledge can easily install an SSD. If you want to shorten your boot times and accelerate applications rapidly, installing an SSD might be the perfect choice.
---
Get an external hard drive to expand storage space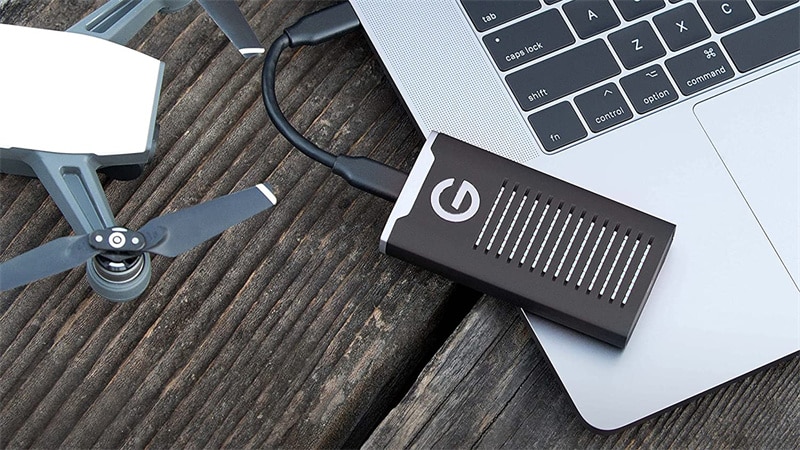 An external hard drive is a perfect way to add extra storage space to a PC without spending excessive money. It allows users to keep important files and documents while freeing up the main hard drive, making operations run more smoothly. Unlike other PC upgrades, installing an external hard drive can be incredibly straightforward, requiring no installation expertise.
Furthermore, picking up an external hard drive on the market today can be relatively cost-effective compared to other upgrades. Lastly, they come in various sizes and portability options, so users can choose what best suits their needs. With all these benefits, an external hard drive is a perfect upgrade for anyone looking for additional storage space at a budget-friendly price.
---
Boost your Wi-Fi to get better speeds and stronger connectivity
An unreliable Wi-Fi connection can be incredibly frustrating, but fortunately, there are some cost-effective upgrades to get better speeds and stronger connectivity. Investing in a better router, range extender, or Wi-Fi repeater can help improve your network's scope while minimizing buffering and lag when streaming content. Upgrading your modems and USB adapters is also a great way to boost your wireless network without breaking the bank. Doing so will drastically increase the performance of your laptop, desktop, or tablet. With these simple PC upgrades, you'll be running at full speed in no time!
Upgrading your PC is no longer as costly or time-consuming as it used to be. Many hardware components, such as RAM, graphics cards, storage drives, and wireless components, are great PC upgrades that promise significant improvements while being wallet-friendly. These PC upgrades will improve overall performance, increase system reliability, and improve the quality of everyday computing tasks.
However, if you're uncomfortable making these changes yourself, call a professional to ensure that these changes are done correctly. With these six incredible upgrades in mind, there's no better way to breathe life into an aging computer than by giving it some much-needed TLC!