We live in a time when articles on the necessity of passwords seem no longer valuable.
After all, unauthorized access to your computer, phone, and all the data that they contain can lead to anything from minor inconveniences to major problems. That's why it is so critical to make sure that everything digital and related to it remains secure.
At the same time, articles on why it's essential to use different passwords are still here. Yes, a lot of people tend to use one password for all accounts. This means that if online swindlers learn their password from, say, a social media account, they can gain access to their bank account as well.
Yes, having a unique password for each account is essential. But it's difficult to keep them all in mind. You can actually write an essay on why people find it difficult to remember passwords. If you have problems with essay writing, you can get help from professional essay writer online, while you learn a bit about how your password-remembering issue can be solved with password manager apps.
Elimination of the main risk of a security breach
Accessibility on all devices
Changing passwords with ease
Those are the main benefits of using a password manager app. But what is a password manager app? Basically, it's an encrypted vault that stores your login information. That's the main purpose of those apps that make your life easier. But, aside from securing your sensitive data, some password manager apps offer other options. Like generating new passwords.
You know how taunting it sometimes gets when you are required to create a new password. The ones that you create are marked as not strong enough, and you know that you will never remember that abracadabra of a password that the auto-generator offers. But when you're using a password manager, you don't have to remember all of your passwords. You just need to remember the master one.
Moreover, some apps offer having a PIN code or even biometric data instead of a master password. So, there's one master code for all the unique passwords that you use for each of your accounts. And it's really hard to get a hold of it. And if one of your passwords is disclosed, you can easily generate new ones without needing to memorize them.
So, instead of going through a painstaking process of creating and remembering strong passwords, you can just use one app. That surely sounds like a perfect time-management and memory solution. The problem remains that the market is full of those apps, which makes it difficult to find the perfect one on your own. But we got you covered. We've selected the best password manager apps out there. So, let's check them out without any further ado.
---
1Password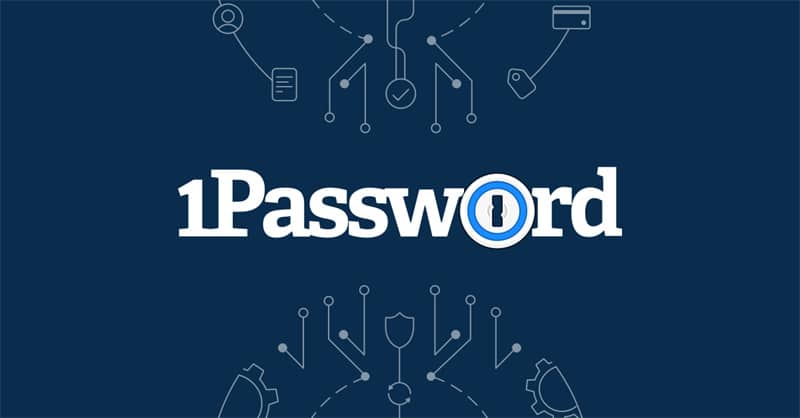 1Password was developed by AgileBits Inc and released in 2006. It works on a wide range of software, including Windows, macOS, Linux, Chrome, Android, and iOS. It is also available as a browser extension on Opera, Edge, Chrome, Safari, and Firefox. It's that perfect app that allows you to access all of your accounts with just one master password.
The app offers you 1GB of storage for documentation. You can opt for multi-step authentication to ensure your security. If you are using 1Password on Mac, you can unlock it with Touch ID. When using it on an iPhone, you can get access to all of your accounts with Face ID. The app also has travel mode, which removes sensitive information from your device while you're traveling. Don't worry, you can restore it later.
The app is not free, but you can check whether it works for you during the two weeks free trial. A single 1-year subscription will cost you $35,88. But if you enjoy the app and think that it's going to be useful for your folks, you can opt for a family subscription at the price of $60.
---
Keeper
The keeper password manager app was developed by Keeper Security Inc. and released in 2009. It allows you to store sensitive information and manage all your login data with just one master password. It is compatible with any software, be it Linux, Windows, or macOS. You can use it on mobile devices that are based on Android and iOS. And the good thing is that Keeper has a free version.
The limitation of the free version is that you can keep unlimited passwords on one device. Some may find it just enough. But if you want to manage passwords on multiple devices, you should opt for a subscription-based version, which will cost you $35 annually. If you want bigger secure file storage and to monitor the threats from the dark web, you can opt for the upgraded version. The price of it is $75 per year.
---
LastPass
LastPass was released in 2008, and it works on everything. While the interface is generally web-oriented, plugins allow the app to be used on your mobile devices, too. Just like the other password managers, the core idea of the app is the same. You can store the login data in one place and get access to all of your accounts using one master password.
There's a free version, which you can use on multiple devices. But there's a limitation. You can use the free version on several devices of one type. In other words, by opting for a mobile version, you will be able to use it on your smartphone and tablet. If you opt for the desktop version, you can use it on several laptops.
If you want to use LastPass on devices of different types, you need to update to a premium version. A single-user premium version will cost you $36 per year. You can opt for a family version. It will cost you $48 annually.
---
KeePassXC
KeePassXC was originally released in 2012. It differs from the above-mentioned password manager apps in several aspects. Firstly, its mobile version is not only compatible with iOS and Android-driven devices but also works with devices that run on Blackberry and Windows. Secondly, KeePassXC is absolutely free. If you find this app useful, you can donate to the platform.
But there's a drawback. The core idea of the app remains the same, but KeePassXC is for advanced users only. Its interface is more complicated than that of the above-mentioned applications. It takes more time, and you will have to sweat over it in order to make all the versions of the app work together.
---
Bitwarden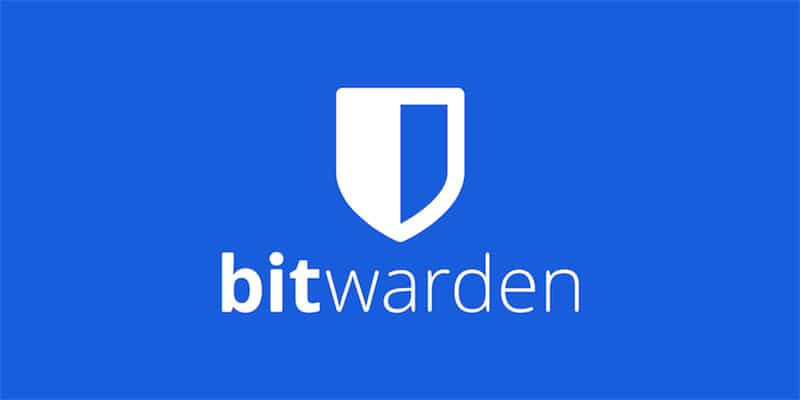 Bitwarden is one of the youngest password manager apps on the list. It was released in 2016. Bitwarden is an open-source, transparent, and secure platform. And it's a freemium app. You can use it on an unlimited number of devices of various types for free. What makes Bitwarden outstanding is that, as a browser extension, it's compatible with Brave and Tor.
If the main thing for you is having all your passwords stored, then the free version is enough for you. But you can use the premium version, which will cost you $10 per year, and a 1GB encrypted vault for sensitive data. You can opt for a family plan subscription, which allows using the app by six individual users. This one will cost you $40 a year.
---
Closing Thoughts
The main purpose of applications is to make life easier. The five apps mentioned above are just the peak of the iceberg of the long list of password manager apps. But those are quite enough for you to secure your passwords and learn more about cryptocurrency without worrying about a security breach or identity theft.