Roblox gaming platform has endless fun possibilities. However, you may have had enough of it. Regardless of it lacking an automatic delete button, here is a step-by-step guide on How to Delete Roblox Account.
Do you know that Roblox is a platform that allows you to create and share your gaming virtual worlds? Roblox is one of the gaming platforms that lets your creativity run wild. Nevertheless, Roblox does not make it any easier when deleting your account.
Are you looking up to delete your account on Roblox? Without further ado, below are steps you must follow to Delete your Roblox Account.
---
Use the online support form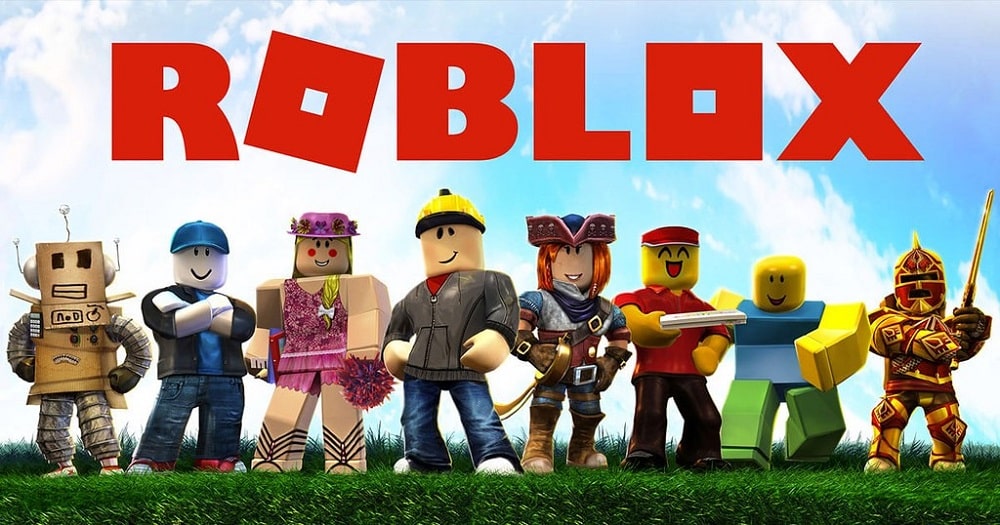 Unlike other gaming sites, Roblox has no direct option of deleting your account on the platform. So how do you go about it? The only option to delete your account is to submit a request to Roblox's customer service team via the company's online support form. Worry not, as the process is easy enough to follow. Do this:
Step 1: Login, and then navigate and tap on the Help option at the bottom of Roblox's home page.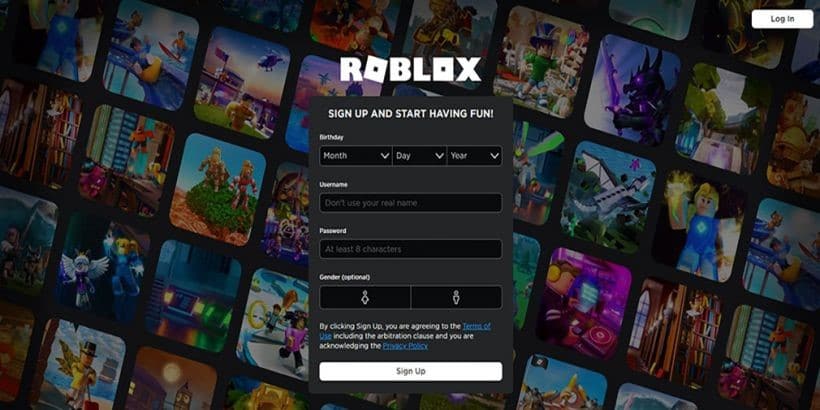 Step 2: You will be taken to Roblox's Support Center. Once more, you need to scroll down to the very end of the page to find the Contact Us option.
Step 3: The customer service request form will load in a new tab or window. Access the form by clicking the Support form link in the body of the text on that page.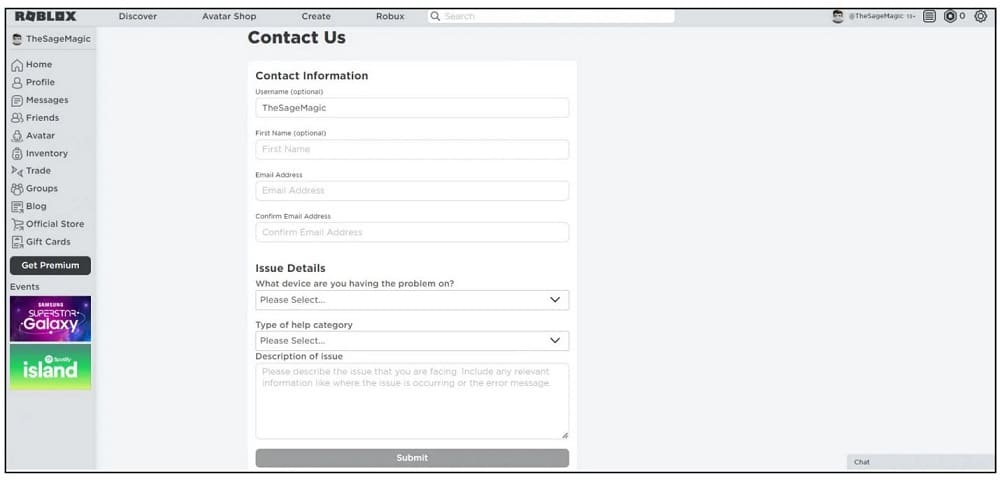 Step 4: The customer service form will load in a new tab after you click on the link. To request the deletion of your account, kindly fill out the form and submit it to the support team.
Step 5: To fill out the form, provide your initial name, email address, and username, and pick the issue information. Choose your Roblox playing device under Device.
As we said earlier, please note that there is no option to delete your account directly; instead, go ahead and click on the Billing and Payments option and then Cancel Membership within that section.
Finally, please specify in the description field that you wish to delete your account and appreciate customer support for their assistance.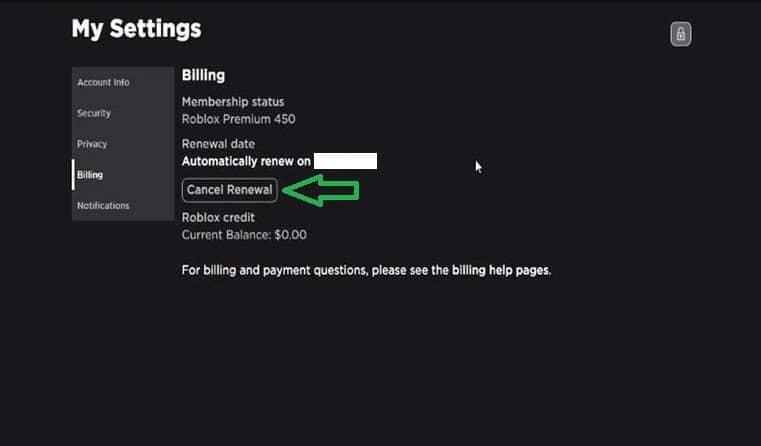 Step 6: As a final step, please hit the Submit button to send your message.
Step 7: Once it's done, a representative from customer service will get in touch with you to provide additional guidance and specifics after a couple of days. Remember that you may need to submit additional information to validate your account before it can be deleted.
---
How to Cancel your Roblox Membership
Is it all about the recurring Roblox membership? Then you don't have to delete your Roblox account completely. Follow this guide:
Step 1: On the Roblox home page, navigate to the settings cog by clicking on the Gear icon in the upper right corner.
Step 2: Click Settings in the resulting menu.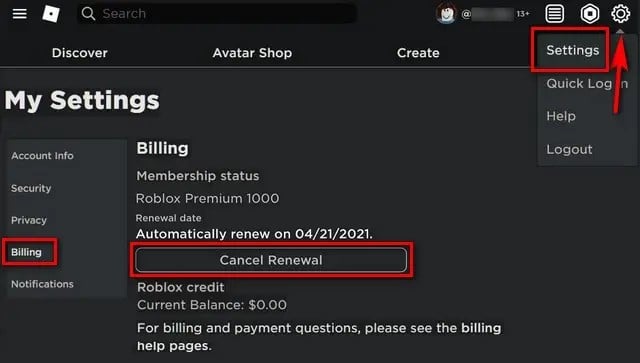 Step 3: In the left-hand menu of the My Settings page, click Billing, and then select Cancel Renewal.
Step 4: Once you click that button, now follow the easy on-screen instructions to end your subscription.
---
How to Deactivate my Roblox account
I am afraid that's not possible. The only guaranteed way to take a break from the gaming platform is by completely deleting your account. Mark my words that it is not possible to temporarily suspend your account whatsoever. If you think of leaving Roblox, then be confident that it is the right choice.
---
How to restore a deleted Roblox account?
Are you looking forward to playing on Roblox once again? In case you had permanently deleted your account. Here is the procedure to save yourself the hustle of creating another account:
Step 1: On Roblox's homepage, access the setting page by clicking the Account tab and Settings.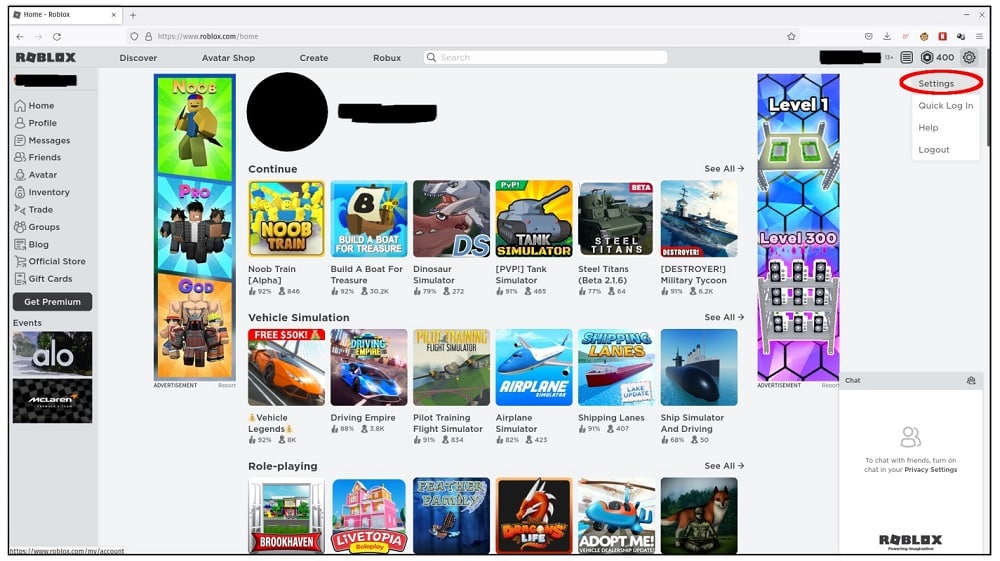 Step 2: Navigate to the General section on the menu and then select the Restore Account option.
Step 3: To restore your account, log in with your username and password.
Step 4: Please read and follow the on-screen instructions carefully to get your account up and running again.
---
How to Deactivate inactive accounts on Roblox
It's easy to remove a dormant account on Roblox. If you're wondering how to do so. Here is the procedure to follow:
Step 1: Once you are at Roblox's homepage, navigate the Account Info page.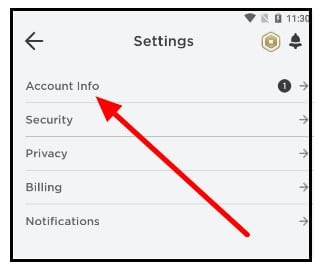 Step 2: There, look for an option labeled Deactivate Account.
Step 3: If you want to deactivate your account temporarily, all you have to do is click that button and confirm your choice.
Step 4: At any time in the future, you can revive your account by simply logging in and repeating the activation process.
That is all you need to know on How to Delete your Roblox Account. I am certain that the article has enlightened you on how to delete, cancel a subscription, restore and deactivate a Roblox account. In case we did miss anything or you would like to leave a comment, please do.