Are you tired of turning a blind eye to a stubborn Snapchat user? It's time to learn about the tracking tools and strategies you should use to track the anonymous IP and warn them against messing with you.
Since 2011, Snapchat has hit the market like wildfire. This application enables users to share their short videos, pictures, or messages. Snapchat pictures are not just normal pictures; the company has created a way to filter them, attach emojis and funny effects. But the problem comes if some unknown people use Snapchat to disturb, con, blackmail, or bully you.
You cannot allow such people to stalk your snaps any longer. You got to identify them using various tracking methods. Such methods include IP tracing sites. Want to know how these sites track the IP? Read ahead! For more insight.
---
Can Someone Trace IP from Snapchat?
It is unlikely that someone can trace an IP from Snapchat. Although Snapchat can obtain your IP from cookies, Service providers, browsing history, or your account info, they can't share your info.
You would need a court order or a reasonable reason for Snapchat to give you their client's IP. In this case, you could only use external IP grabber sites like IP logger. These sites only require a person to click their short link, which they can process your IP.
---
Use IP Grabber to Find Snapchat IP Address
Practically, using clickable links allows you to identify the IP user of a Snapchat snooper. What matters is how you convince that person to click the link. Sites like IP logger are essential in tracking that character. Find out more about IP Logger as you read ahead.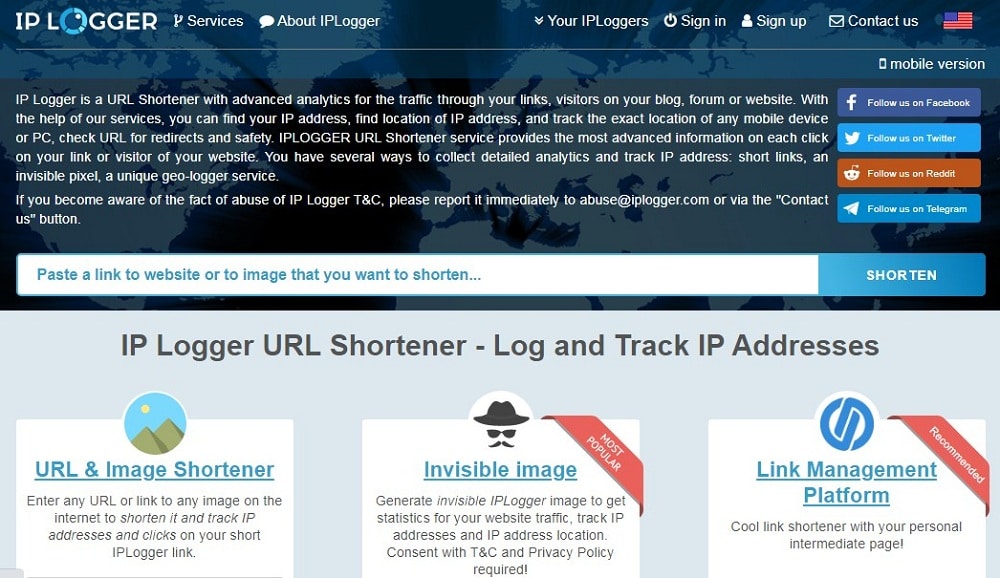 Step 1: Access the profile of that anonymous person by long-pressing their name
Step 2: Since you cannot DM a person absent in your contact list, save that individual as your friend.
Step 3: Direct message (DM) the person and ensure they are online. To DM a person you open a Snapchat chat panel by clicking the chat icon found at the bottom left of the Snapchat homepage.
Step 4: Identify the clickable link that you will send to that person once you start chatting with them. You can copy a link from another source like Facebook, YouTube, and Instagram and attach it to a Snapchat picture or video. How then do you go about it?
First, take a snap of yourself or choose one from the gallery.
Identify a paper icon once you tap your snap picture.
Click that attachment icon, and the system will bring a URL clipboard.
You can paste Facebook, YouTube, or any other file URL on that clipboard.
Wait for the system to bring a preview of that URL's article, video, or any file.
Click on the attach button, where your picture will combine with the URL.
Copy that URL for the next stage.
Step 5: Open an IP logger site on your browser and paste the URL

Step 6: Tap on the 'shorten URL,' which leads to a 'link for viewing statistics.' There you will find your shortened link.
Step 7: Your shortened link may have iplogger.com or iplogger.org domains. Or you can add other initials like 2nco.co to the URL.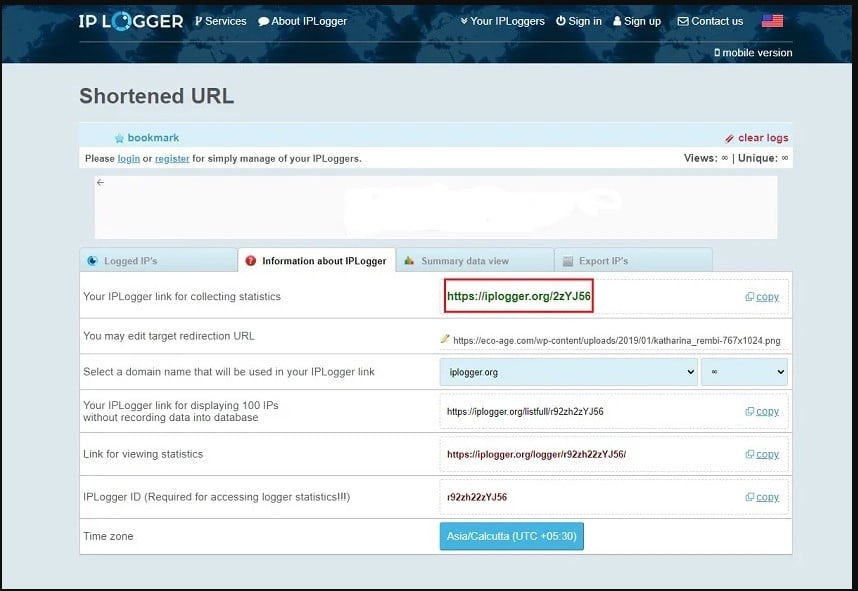 Step 8: Copy the new link, where the clipboard will save it.
Step 9: Go back to the Snapchat DM panel and send that person the URL. Politely, convince him or her to click on it.
Step 10. Once the person clicks on it, go back to IP Logger.
Step 11: Navigate on logged IPs in the link for viewing statistics. There you will see the IP of that person who clicked that URL.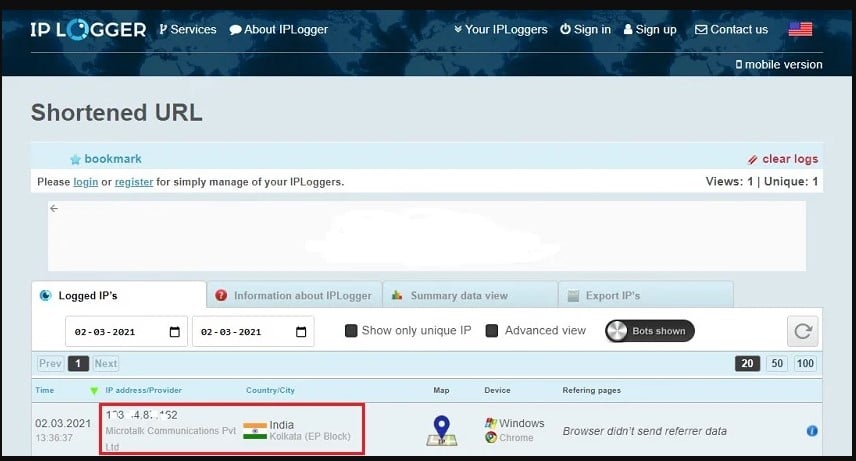 Step 12: Copy the individual's IP, which you will use to process more details about an individual on other sites.
---
Use Command Prompt to Find Snapchat IP Address

Snapchat is a messaging app that uses short-term videos to entertain fans online. Also, you can use it to chat with a person where you create a connection. Once you connect with the person, you can use the command prompt to track them using the following process.
Step 1: identify the username of that person you want to track
Step 2: Add the person as a friend through a 'ghost' sign in the top left panel.
Step 3: Go back to the Snapchat homepage and touch the square button to message that anonymous friend.
Step 4: search for your target's contact and start texting them. The system will show you whether they are online.
Step 5: Meanwhile, open a run program on your PC and open the command panel
Step 6: On the DOS (command panel), type the word "netstat-an" and execute it.
Step 7: Among the many TCP scripts appears the established IP is what you are looking for.
---
Tracking Snapchat IP Address
Yes, you know a target's IP, but still, you need many more details to catch him. IT experts have established IP Tracker sites, which processes the IP to get much person's information. The following are the steps of using the IP tracker.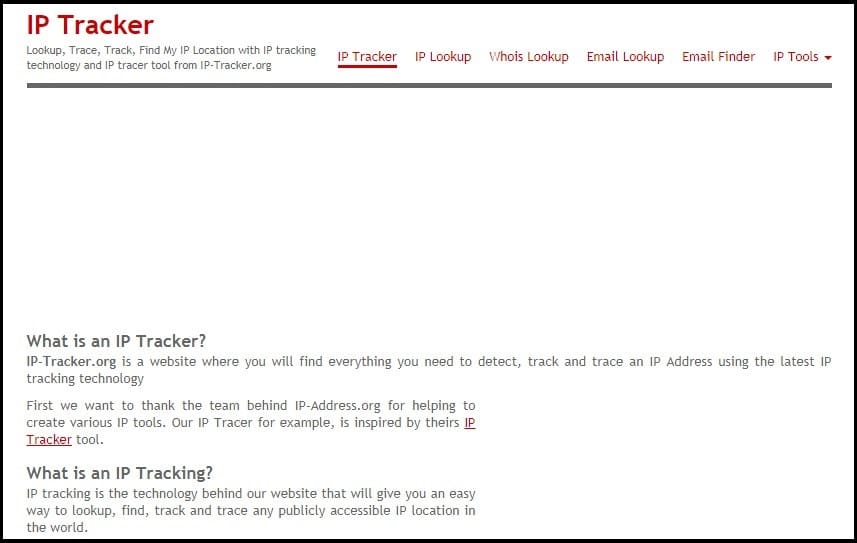 Step 1: Open a new tab of IP Tracker's site.
Step 2: Scroll down the IP Trackers panel to identify the red marking written 'trace IP with IP Tracker.
Step 3: Paste the IP Address on the spacebar near the red box.
Step 4: Wait for the system to load the IP Address.
Step 5: Identify more details of that person after the system loads. Such details include country, capital, state, ISP, the browser or phone the person is using even an internet speed connection.
It is worthwhile to note that Snapchat videos or pictures expire within a short time. Therefore encourage the person to click the clip faster before they expire. By using IP Logger or other sites like Grabify it is necessary to ignore the URL initials like iplogger.org. With these domains, the person will know that you are tracking them and fail to click the link. Otherwise, when you use unsusceptible domains, you may trick the person. Anyway, don't forget about the IP Tracker option, which reveals much information about the Snapchat user.