Suppose you have anonymous friends in WeChat and you would like to know their location badly? What would you do? Through this article you will find the way.
WeChat is a global site that connects millions of users who share their lifestyle experiences. You can send a nice video, picture, or audio to WeChat, and other people will like it, comment, or even unlike it.
In any way, you develop a chemistry bond with friends who you know their location. But the worst thing comes on those anonymous buddies who tarnish your name on WeChat by commenting awfully about you.
They can bother, blackmail, insult, con, or court you through Direct Message (DM) without revealing their location. Fortunately, IT experts have come up with the following ways of tracking such people.
---
Lookup IP Location from WeChat by IP Grabber
You've got to catch that anonymous catfish who disguises as your friend in WeChat. Show them you can master their game tricks by tracking their IP through sites like IP Logger. Typically, the idea of an IP logger is to shorten a link that you will send to that person. Once he or she clicks it, you pull out the IP. Wish to find out how IP logger does the magic? Read ahead!
Step 1: Since the person has been posting to you anonymously, save their contact first. When you do this, the WeChat system will update him or her on your WeChat contacts.
Step 2: Locate the contact of that individual according to how you saved them in WeChat.
Step 3: Ensure the character is online and start a friendly conversation that will not elicit any suspense.
Step 4: If the person is responding, start a chat about something interesting that seems to fascinate him or her. It can be car collection, movies, games, fashion collection, or any other thing.
Step 5: Identify the video, articles, or picture you want to send to that person. If you want to send WeChat videos or posts, click on them in We Chat.
Pinpoint a send icon at the topmost right corner of the page and click it
After you click it, you will find six options, including 'send to chat.'
Select the 'copy URL' option and press it.
However, copying a URL from Facebook or YouTube is limited to people living in China. Unless you use VPN, proxy, or another way, you cannot see YouTube or Facebook posts.
Step 6: Switch to your browser and open an IP logger tab.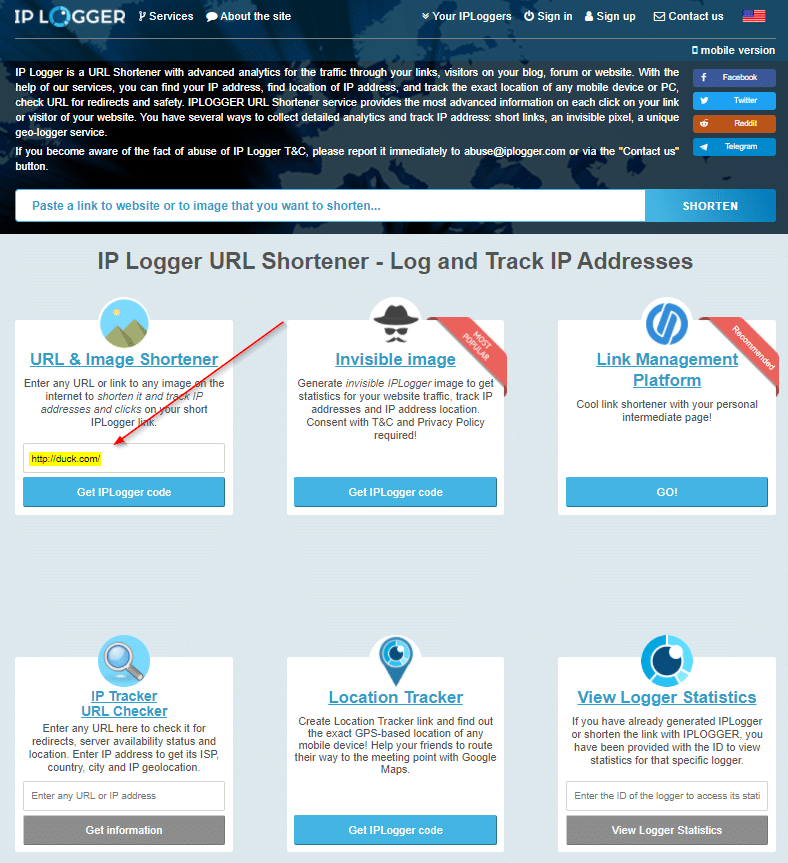 Step 7: There, you will find six options of IP tracking. Paste your URL on the 'URL& Image Shortener' Option and press enter.
Step 8: Tap on the 'shorten URL' menu
Step 9: Navigate on the 'your IP Logger link for collecting statistics.' There you will view the URL you pasted.
Step 10: Choose a domain that you will add to your IP logger. It can be  2no.co, yip.su, and many others.
Step 11: Check the link for viewing statistics and save it somewhere in the clipboard to bookmark
Step 12: Copy the IP logger generated link in that field.
Step 13: Go back to WeChat messaging panel and paste that link for the person to click.
For Facebook or YouTube links, you can't send them directly to the person. You have to send them using the WeChat moments panel into a text-only format. But there is a way you can avoid the text-only format. Such process includes:
Copy the Facebook, YouTube, or another site's link
Send that URL to the IP logger and shorten it
Paste the link to your account in WeChat
Then share it from your source on a top-right button. When you do this, the URL will appear clickable and not a mere text.
Step 14: When your target clicks the link, go back to IP Logger.
Step 15: Check for the character's IP in the logged IP's Tab. Else, you can retrieve the link of viewing statistics in bookmarks and view the detailed statistics of that person's IP.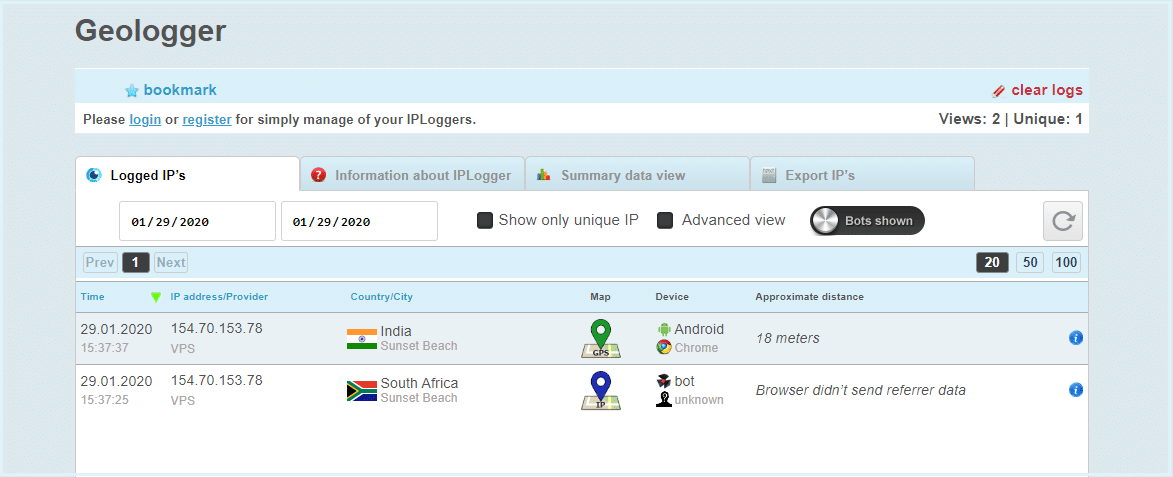 ---
Lookup IP Location from WeChat by Command Prompt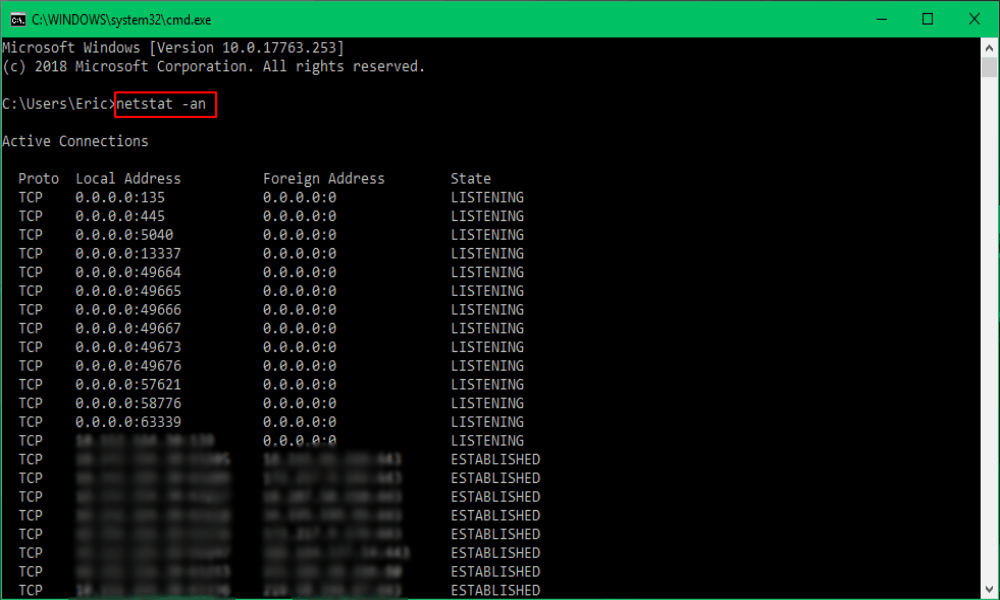 If you like using a command prompt or utility tool for mac users, you can use it to track a person's IP in WeChat. All you have to do is start a conversation with the person, where the command prompt will load that person's IP. Want to try this process right away? Let's start.
Step 1: Ensure you have a WeChat for the web, which you can use in Windows or Mac. To go about it, do the following.
Navigate on the WeChat website on your browser and tap on WeChat web's icon
A QR code will appear, which you should scan using your phone.
Once the scanning is complete, open the WeChat on your mobile and start browsing.
Step 2: Now start chatting with that person using your WeChat windows panel.
Step 3: Minimize the Chat forum. On your keypad, press the windows icon plus 'R' at the same time.
Step 4: Once the Run opens, type 'cmd' to open the command prompt
Step 5: Before doing any other thing, ensure that you close any running apps. The running apps would display their IPs in the command prompt. Therefore you would get confused with which IP you are looking for.
Step 6: Type the word 'netstat-an' and press enter.
Step 7: From there, the system will load the TCP codes. In this case, identify the one tagged as 'established.'
Step 8: Use IP Tracker.org to perform your trace.
---
Sharing the Location on WeChat
The first method is sharing location with a group of friends. When everybody shares their location, you will lure the person into sharing their location. Perhaps they will ask themselves, 'if others are doing, why can't I do it also."
On that note:
Step 1: Open the WeChat application on your mobile and ensure your target is online.
Step 2: Navigate on the (+) icon and press enter the location menu that appears.
Step 3: Choose the real-time location from the location menu.
Step 4: At that point, the system will open a map showing everyone's location
Step 5: if the targeted friend sees everyone in WeChat live location, they will feel to open the real-time location. Once they do that, you will discover their location too.

Suppose you wish to know the person's location without involving other individuals.
Go back to WeChat messaging platform, click on the location icon and tap on send location instead of a real-time location. Talk with them nicely where they may send their location.
As you see, it doesn't take a lot of effort to discover a person's IP address from Wechat. It is also fun when sharing a live location and using command prompt. Also, use sites like Opentracker, IP Tracker.org, and others to process much of the IP address. Except for the IP logger, there are many other sites like Grabify and many others.