Microsoft Outlook is one of the most popular and powerful email provider available today. However, if Outlook is down, you'll not be able to connect to outlook servers.
Thus, there is no way that you can send or receive your emails. This can be frustrating and can lead to a lost business if your client has tried to reach you, but you cannot communicate back to them.
Here are easy ways to fix Outlook not connecting to the server.
---
1. Check Your Firewall Settings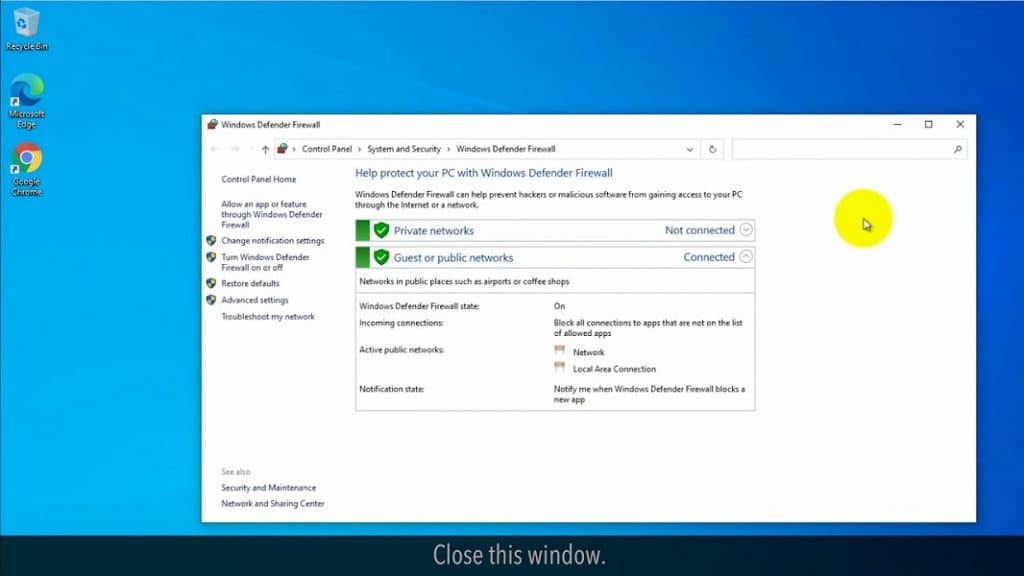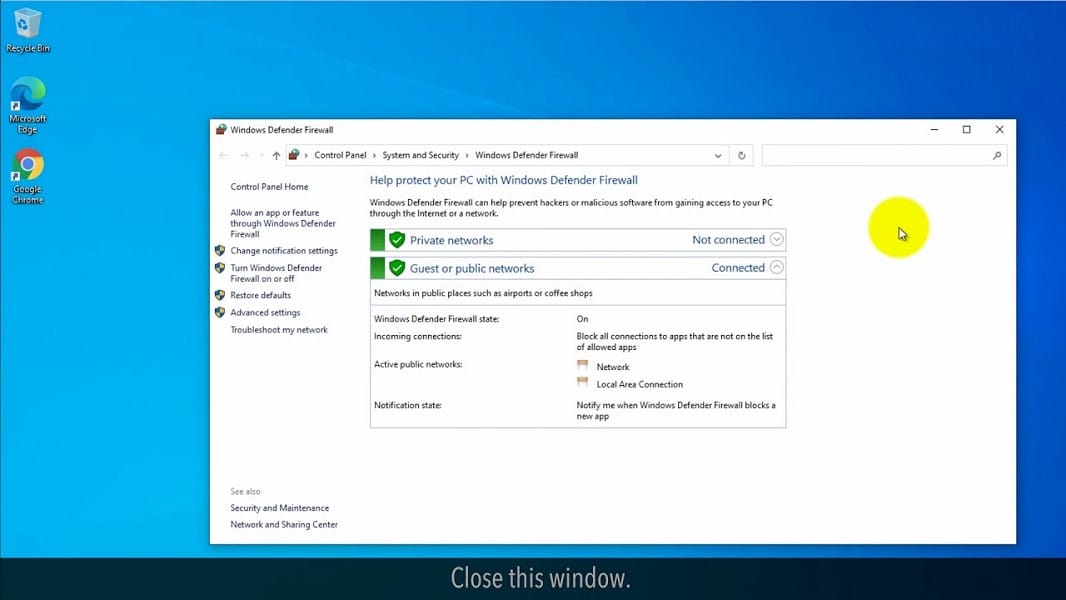 Outlook uses ports 25 (TCP) and 443 (TCP) for incoming and outgoing emails. The ports support the user to connect to a Microsoft Exchange server. If any firewall is installed on your computer, ensure it's not blocking these ports.
You need to configure your firewall settings to allow all connection attempts from the Microsoft Outlook application to fix this issue.
---
2. Check Your Account Credentials
Sometimes Outlook logging details or the exchange server name may not be correct. You may have keyed in the wrong logging credentials without your knowledge. When this happens, Outlook will fail to connect to the servers. If this is the case, you need to validate your credentials.
Here is how to validate your Outlook account credentials;
Step 1: Run Outlook on your computer and proceed to File > Info > Account and Social Network Settings, then click Account Settings.
Step 2: Select your account from the dialogue box and Remove it to do away with your existing credentials.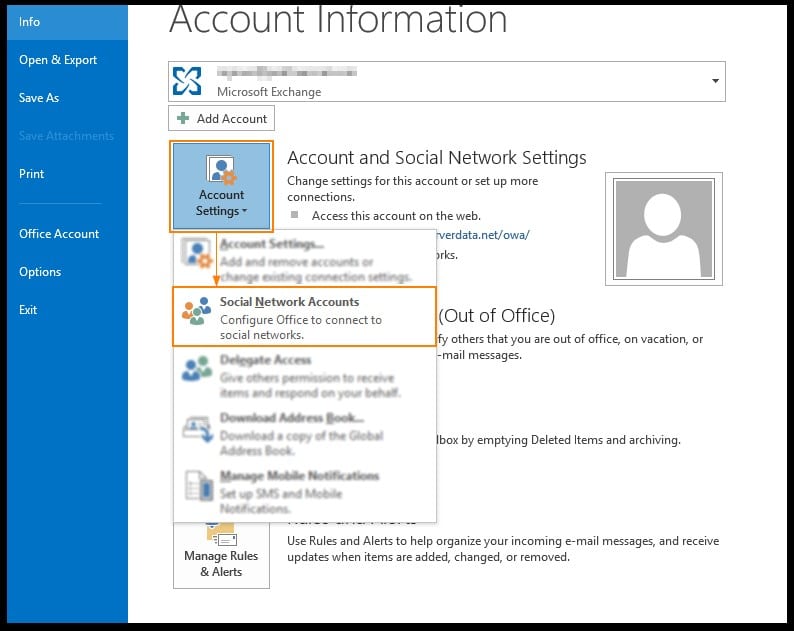 You now have to key in your logging details correctly and afresh;
Step 1: Go to File and select Add account
Step 2: Key in the correct logging details
If the loss in connection to your Outlook servers results from incorrect logging credentials, the problem is now resolved. If not;
---
3. Confirm your Microsoft Exchange Server Connection
If your Microsoft exchange service connection is down, Outlook will not be able to connect to the server. To inspect the service connection;
Step 1: Launch Outlook
Step 2: Proceed to File> Info> Account and Social Network Settings> Account settings.
Step 3: Check your Exchange account. If there is a problem with the connection, the indicator icon will be orange.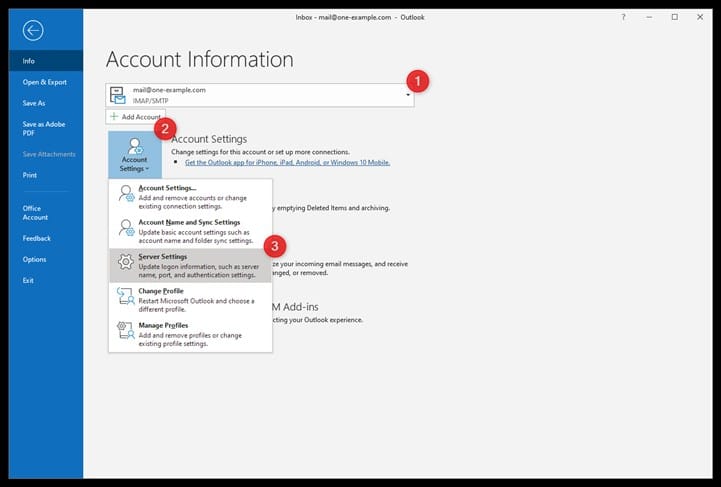 The problem can be a result of an old cache in your system. You can try fixing the issue by using the flushdns command. The command will flush and reset your DNS cache server, thus deleting any old information.
---
4. Connect to Microsoft Exchange Server Using SSL
If you are still unable to connect to the Microsoft Exchange server, you can try connecting through SSL. Here's how to go about it;
Step 1: Launch Outlook and head to File> Info > Account and Social Network Settings> Account settings.
Step 2: Choose your email account and click Change.
Step 3: Click on More Settings, followed by the Advance tab.
Step 4: On the type of encrypted connection, click the drop-down menu and select SSL.
Step 5: Click Ok to change the settings.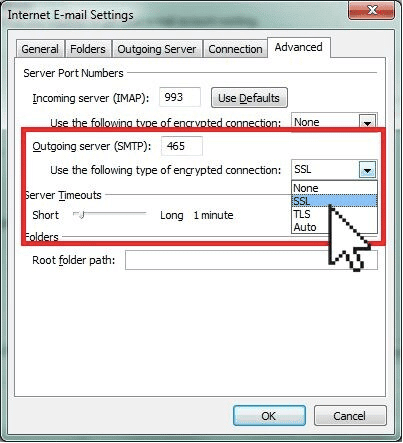 Exit all Windows and re-launch Outlook, to see if it's connecting to the servers.
---
5. Look into Your Profile and Use Stellar Outlook Repair
Outlook will fail to connect to the servers if the PST file is corrupted. In such cases, repairing the corrupt PST file will fix the issue. You can use different tools to repair a damaged PST file, including the stellar Outlook repair.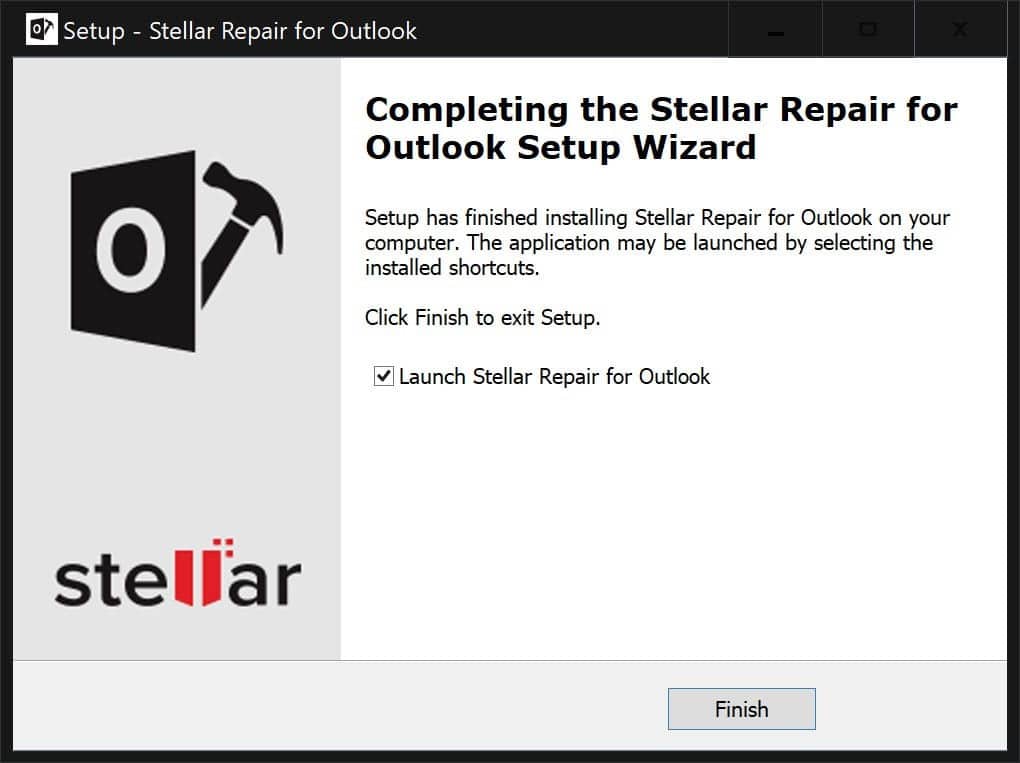 The tool and others will help restore mailbox data, including contacts, emails, and tasks. Here's how to repair a damaged PST file with Stellar Outlook:
Step 1: Open Stellar Outlook Repair and choose Outlook PST from the top menu.
Step 2: Select Browse, add the desired PST file and click Repair.
Step 3: Allow the software to repair your PST file.
Step 4: After the repair, preview your restored Outlook mailbox. Choose what you would like to save and click Save Repaired file. Proceed and select PST as a file format, click Browse and tap OK to save the recovered PST file on your PC.
Your Outlook should now connect to servers.
---
6. Disable Outlook Extensions
If there are any third-party add-ons or third-party extensions disrupting outlook, Outlook may fail to connect to the server. Try disabling the add-ons and extensions;
Step 1: Open Outlook then head to File > Options> Add-ins.
Step 2: Click on the Go button at the bottom of the window, uncheck all the extensions and click the Ok button.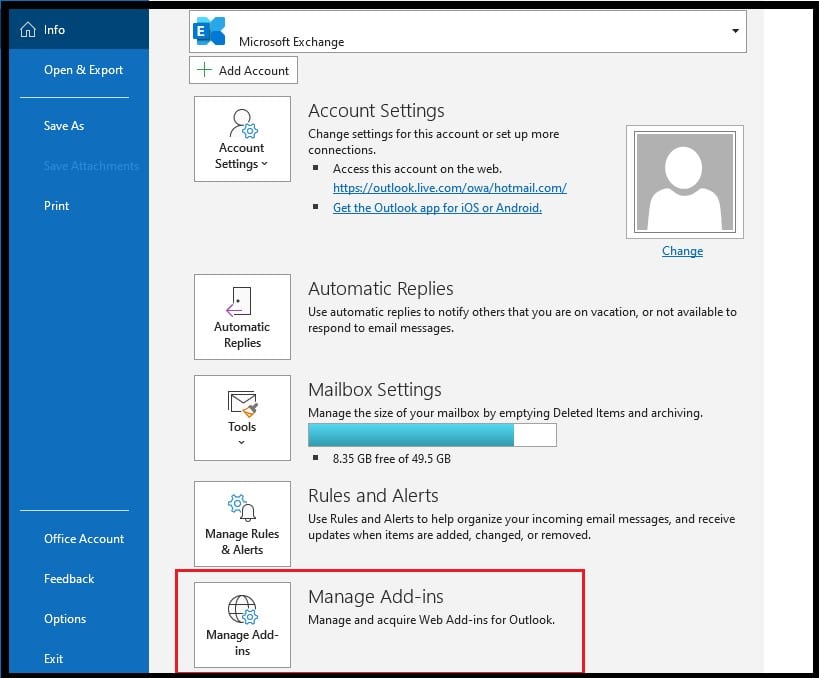 Restart your Outlook app to verify if the problems have been resolved.
---
7. Update Your Outlook App
Outdated applications will always have some hitches, and Outlook is no exception. To ensure smooth operations of Outlook, Microsoft sends updates that fix any identified bugs. If you happen to cancel or postpone the updates when they are due, you will be operating on an outdated version. Thus, you may encounter difficulties connecting to the servers because any identified bug remains unpatched.
To update your Outlook app manually;
Step 1: Open your Outlook app and maneuver to File > Office Account.
Step 2: Under Product Information, select Update Options > Update Now. If the Update Now option is unavailable, you'll have to click Enable Updates first.
Windows will automatically search, download and install the recent updates on your PC.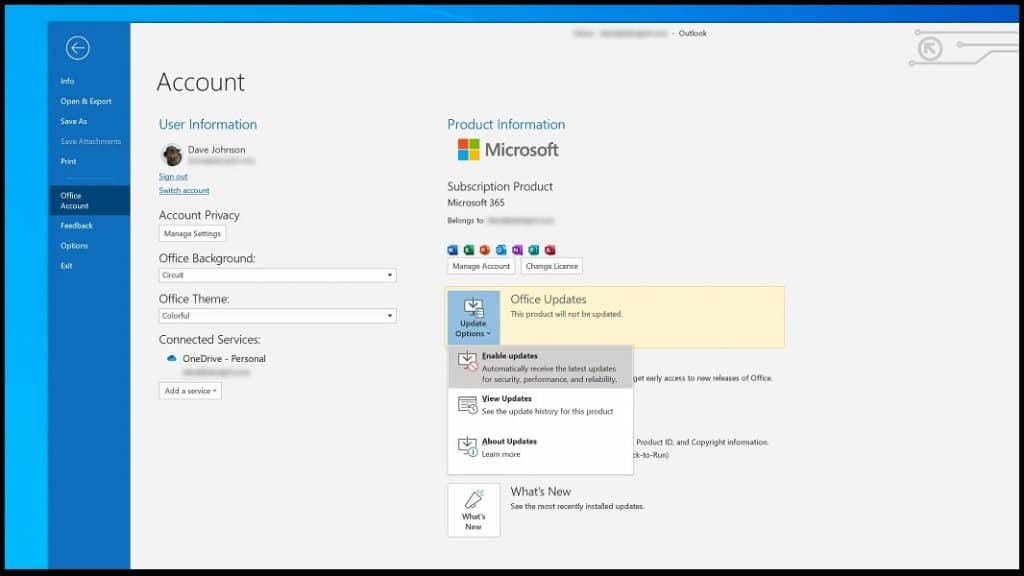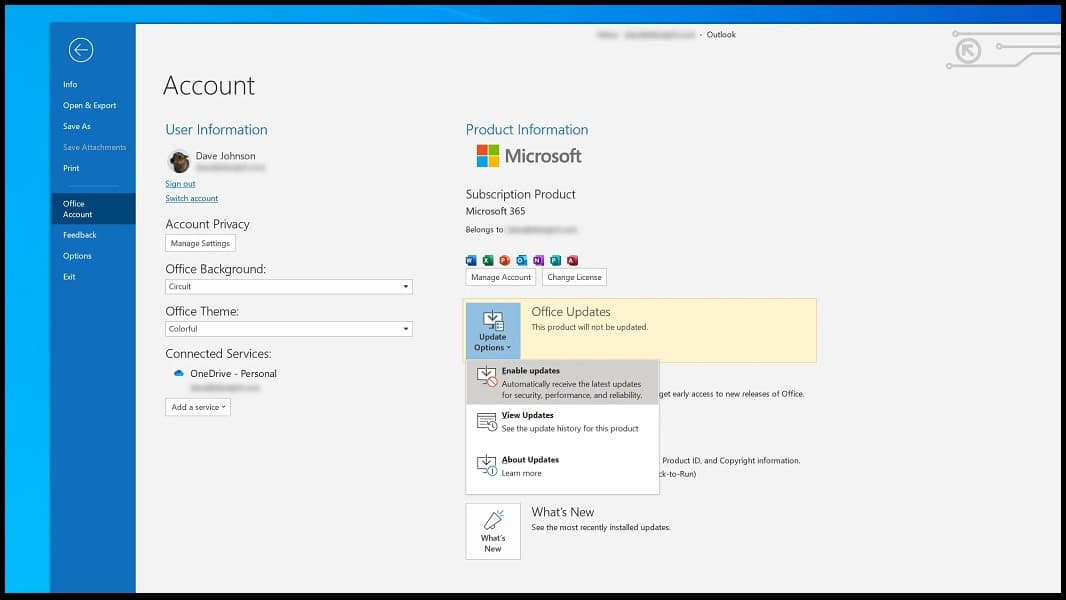 Similarly, you may consider updating your Windows OS. After the updates are complete, go ahead and restart your PC and confirm if Outlook can connect to the servers.
---
8. Reinstall Outlook
If you have tried all the above hacks and none seems to be working, you can now uninstall and reinstall MS Outlook. Here's how to do it;
Step 1: Open the Settings app on your PC.
Step 2: In the Settings window, choose Apps and Features.
Step 3: Scroll through the programs and click on Microsoft Outlook.
Step 4: Under Microsoft Outlook, click the Uninstall button. Follow the on-screen instructions to complete the uninstallation.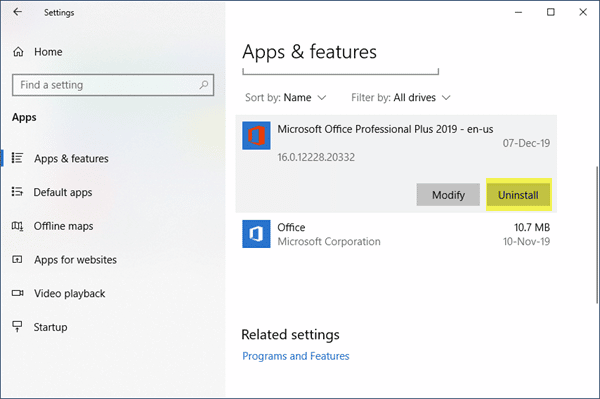 Step 5: After the uninstallation process is complete, download MS Outlook from the manufacturer's site and install it.
Reinstalling Outlook will give you a fresh start. However, you should only use this method as a last resort.
Other quick fixes that you can do before reinstalling Outlook are;
Restart Outlook or your computer: Sometimes, your Outlook may be experiencing temporary glitches. Restarting the app can solve the issue. If the problem persists, restart the PC before moving to other options to fix the problem.
Ensuring that your PC is connected to the internet: Outlook will not connect to the server if your computer has no internet connection. A weak internet connection can also cause a problem.
Check your Outlook status: Outlook will not connect to the servers if it's set to work offline. Click the Work Offline option in the Send/Receive tab and check if the problem is fixed.
---
Conclusion
There are several ways how to fix Outlook not connecting to the server. Start with the easiest method- restarting Outlook or PC, heading to reinstalling Outlook.