Whether you are organizing a fundraising event or advertising for a movie, posters are a powerful marketing tool that leaves a meaningful impact. There are a lot of steps involved in designing a poster in a professional manner that grabs the attention of the intended audience while creatively and uniquely portraying your product, service, or event.
Posters are one of the best and most cost-effective strategies used in marketing. Professional designers tend to work on a few key elements of a poster and enhance them so that the people engaging with the poster can focus better on the messages.
The main agenda of a poster is to portray a clear message, generate awareness, and influence the viewers to make a purchase or take some other form of action. Without further ado, let's read some tips from the experts in creating a properly designed poster.
---
Poster Readability
Most posters are printed on large sheets to make the visuals and text visible from a distance. Experts suggest that despite the poster's size, the design you make should be minimalist and visible from a distance as most people will not take the time to stop for an up close look at the poster. When designing a poster, the text should be divided into three different fonts and sizes.
The text at the top of the poster shows the headline which is mostly typed in large and bold letters to catch the reader's attention. The descriptive text is usually placed at the bottom of the poster and should be half the font size used for the headline.
---
Location Matters
When creating a poster design, don't forget to consider the location at which you will be displaying the poster. The location can influence the design and the size of the posters. If you are good at designing a poster, it would not be difficult for you to get inspiration from the location.
However, if you are unfamiliar with graphic designing, consider hiring a professional graphic designer or adding them to your team as you will be needing them until you finish the project.
---
Adjust Contrast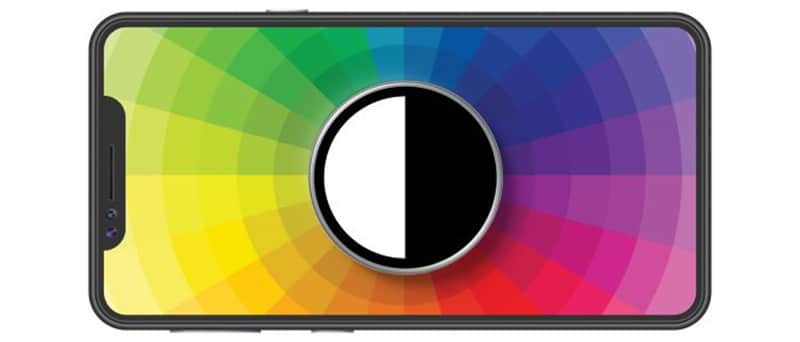 People don't have the time to pay close attention to a poster until it catches their eyes. Adjusting the contrast can improve the quality of a poster and make it stand out. You can experiment with different dark and light colors. Poster designing pros suggest using colors from different palettes and avoiding using colors from a monotone palette. High contrast typefaces can also be used if the poster includes text.
A designer uses several techniques to adjust the contrast including changing the color intensity, adjusting organic shapes around geometric areas, and adjusting the size. Contrast is one of the most important design elements and is used in a lot of different ways.
---
Be Unique
If you are planning to put out your poster on a billboard, remember that you have to go an extra mile while designing to ensure the poster is capable of catching the attention of people.
Ensuring this is crucial as there may be a plethora of other posters to compete with, and grabbing their attention will become extremely difficult if your design fails to stand out. Using unique colors and typefaces is necessary for spectacular results.
---
Scalable Design
The sole purpose of a poster is marketing, so make sure the design you finalize can be easily printed in a variety of different sizes when required. Poster designing gurus emphasize that even if the image is scaled down to the size of a postcard, the details should remain visible.
---
Utilizing Space
Using the poster space wisely is key when designing because it can easily grab attention from a distance. Furthermore, the elements on the poster should be adequately spaced for a more impressive look.
The extra spacing you put in will visually improve the poster design and make it easy to read. Always experiment with your spacing, margins, and position of images until you get the desired results.
---
Adding Illustrations
Depending on the theme of your poster, illustrations can be placed on the posters that have a meaningful message linked to your product or service. Big images can also be used to attract attention.
Close-ups, illustrations, and other design elements can be used which can ultimately boost your brand identity.
---
Using Typography
Typography is what gives your poster a personality so choose the typography according to the theme. Custom logos and amazing texts can be created if you know the basic principles and rules.
Finally, align your topography with the project's tone so it can have a meaningful impact. For example, if you want to sell tickets to a stand-up comedy show, a handwritten font would work whereas a more solemn event can be mentioned in a bold sans format.
---
Call to Action
The main purpose of designing the poster is to attract customers and improve sales. Whether you want them to buy tickets, give discounts, or purchase your products, the poster should contain a call to action.
Depending on the design, you can either add a call to action in the middle of the poster or at the bottom. Nowadays, most posters have their QR code which can be used by the customer to connect with the product or service.
To create eye-catching posters with integrated QR codes, you can utilize a free QR code builder, which allows you to design visually appealing posters and generate QR codes that seamlessly blend into your marketing materials. This combination of striking visuals and interactive QR codes can effectively engage potential customers and drive them to take the desired action.
---
Printing the Poster
As you put in a lot of effort in designing a professional poster, don't forget to look for a decent printer to put your digital work on display.
However, if you don't have the resources to arrange one, consider finding places where you can print custom posters cheap locally same day so you could deliver your artwork to the client. Finding quality printing services is crucial because a faulty printer or untrained employees can result in a blurry or pixelated print.
---
Find a Focus Point
As mentioned earlier, the message you are trying to convey through the poster should be crystal clear. Furthermore, there should be a center of focus in the poster design. This could be an image, typography, or other design element but should effectively convey the message. For example, if you are designing a movie poster related to motorsports, a flashy picture or an eye-catching illustration of a racing car would suffice.
If you are still confused with the process, take some time to relax and then ask yourself what you want to achieve from the poster, your target audience, and the places your poster will most likely be shared. There are also different templates you can try out if you don't want to hire a graphic designer to help out with the project.
You can find a plethora of websites and online marketplaces offering templates for free or at an affordable price. Poster designing services also allow you to make a poster from scratch if you have adequate design skills.
---
Creating Digital Posters

In this digital age, online campaigns can make a huge difference. Besides making a printable poster, consider making a digital poster that is interactive and lets you animate the elements in the poster. The options are endless.
You can add animated illustrations, graphics, animated characters, and even audio clips to enhance the experience. Pop-ups and external links to other interactive content can also be added for maximum engagement. For example, if you have added the QR code as a CTA to register for your services, the code can redirect the user to your website's registration page.
---
Choosing a Color Scheme
The color scheme you pick can get your work noticed in an instance. Picking a color scheme does not mean you have to try never-before-used color schemes. Instead, stick with the standard color schemes, and don't forget to never use colors from a monotone color scheme.
For example, if you are creating a poster for event dates in the winter, consider using warm and radiant colors. You can also focus on a festive occasion like Christmas and add warm shades of green, white, and red for a perfect visual appeal.
---
Minimalist Design
Leading experts always advise maintaining a minimalist approach when using simple design ideas. You can get inspiration from the current trends in design and then tweak the designs so they get aligned with the poster agenda.
By brainstorming and revising design ideas, it is possible to improve the aesthetics and foster a greater degree of engagement.
---
Be Expressive
Campaigns with a big budget require quite a few posters for the promotion of their products or services. Therefore, be expressive, understand the requirements, and then move on to designing the poster to get better design outcomes.
Companies and businesses that are working on their branding have brand guidelines to follow. You can use the color template of branding to design the poster and give it some spark.
However, if you are still struggling with finding the right color scheme, take a step back and read about the meaning of each color and the emotions associated with them. For example, blue is the color of loyalty and wisdom which you can use to create marketing posters for businesses whereas green represents the environment and tranquility which is preferably used for promoting nonprofits and fundraising organizations. Using this method, you can easily choose the right color palettes and make a visually appealing poster.
---
Organize Information
The information you share on the poster is guided by the campaign you are creating it for. However, if you are creating a simple poster aimed at providing information, organize the information as follows:
Place the event name at the top of the poster.
Mention the date and time of the event.
Add a catchy tagline while describing the event.
Mention the location if necessary.
Add a clear call to action at the bottom of your poster that can include contact information such as an address or an email.
Include the name of your organization or company.
Use different font sizes so it becomes easy for the viewer to navigate through the information.
---
Using Icons and Symbols
You can work on creating icons that can replace text and illustrate your ideas in a meaningful manner. If you have decided to use icons, choose icons that have a similar design and that feel consistent when placed on the poster template. Remember to leave some space between icons so your design does not look congested, and add a simple border around each icon to make it more visible.
For example, if you are designing a poster for pollution awareness, you can include meaningful icons that show pollution. Plastics, aerosols, and other harmful pollutants can be placed as icons with a simple tagline to make an impact.
---
Quality of Images
Whether you have your photo library or are using stock photos, ensure the picture quality stays optimum. If you fail to use high-resolution images, the poster will become blurry and pixelated.
There are numerous websites where you can find high-quality images that might be a good fit for your posters. Some of them provide free stock photos you can use whereas others charge a small fee and give you access to a huge library of images that can suffice for your requirements.
---
Review Your Work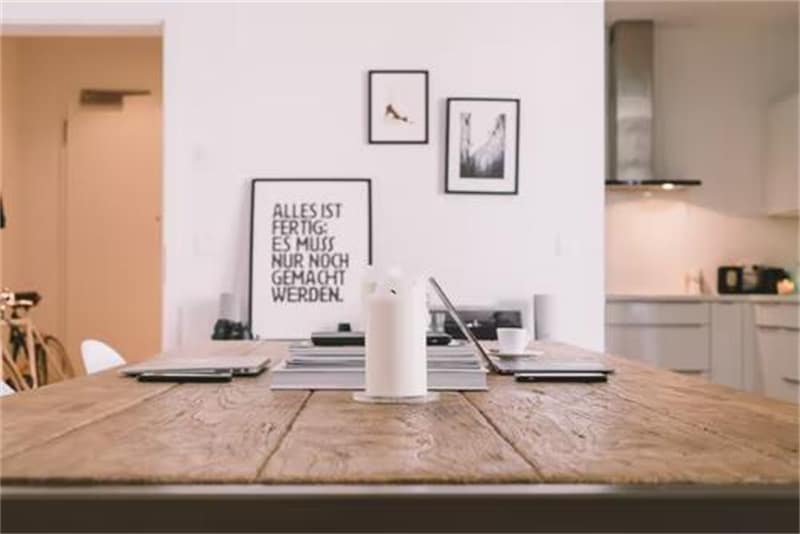 Poster designing is a process that needs numerous revisions until the final result is achieved. Therefore, it is best to stop at each step and evaluate whether you are sticking to the theme of your campaign and whether you can deliver a strong message through the poster. Furthermore, be open to feedback from family, friends, and co-workers, and leverage it in order to produce quality work that stands out.
Lastly, keep the client on board while you design the posters as their feedback holds great importance. You can provide the client with updates as you move through the design process and ask for recommendations if they want to make adjustments to the design.
Designing a poster is a meticulous process that requires precision on a lot of different levels. With the right strategy and the right tools, you can easily create a poster that speaks for itself. We hope the information we shared above helps you take the right steps to eventually achieve the desired results.