The autocorrect feature can come in handy when typing texts on your iPhone. However, sometimes, it's a source of pain when you need to literally change everything you type. Luckily this feature can be disabled. If you're sick of autocorrect getting in the way, here's how to turn off Autocorrect on iPhone or iPad.
The iPhone has many features that make it a preferred device among many users. It can do just about anything your imagination can ask and more. However, auto-correction is unlike other features on the iPhone because its primary purpose is to correct spelling and grammar mistakes as you type out messages.
As we all know, autocorrect can be annoying and even embarrassing. But have you ever wondered how to turn off autocorrect on an iPhone? There are several ways to manage your iPhone settings to reduce the risk of posting or sending unintended texts to friends. Here are some ways how to turn off autocorrect on iPhone:
---
1. Disable Autocorrect from Device Settings
The easiest way to turn off autocorrect from the device settings menu is to turn it off from the Settings app.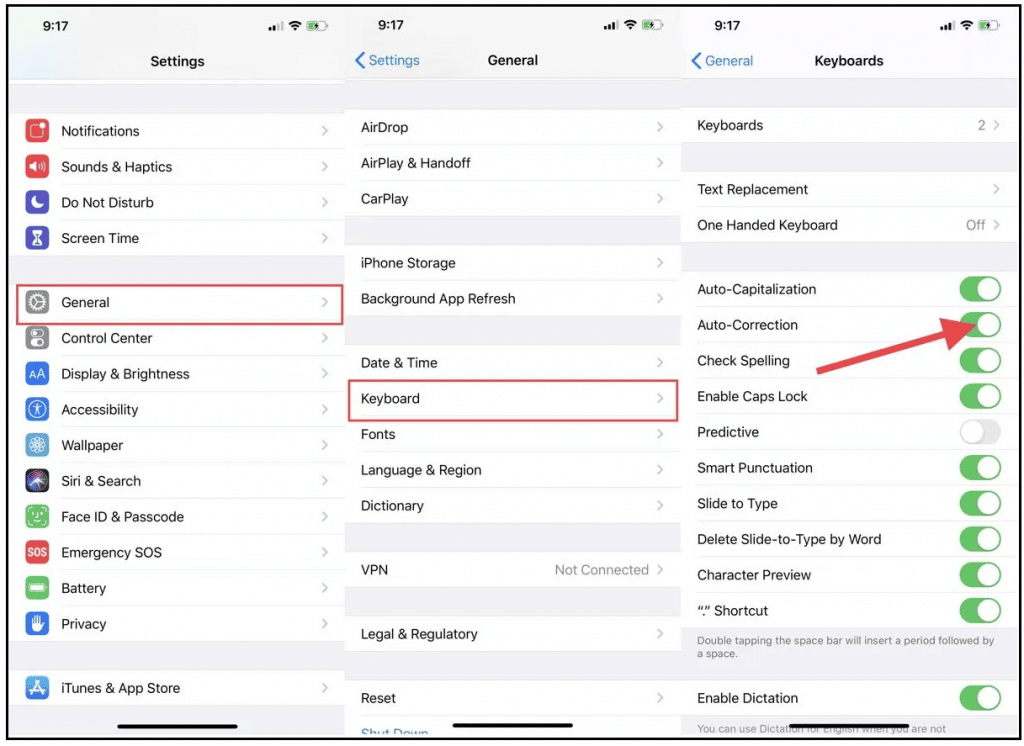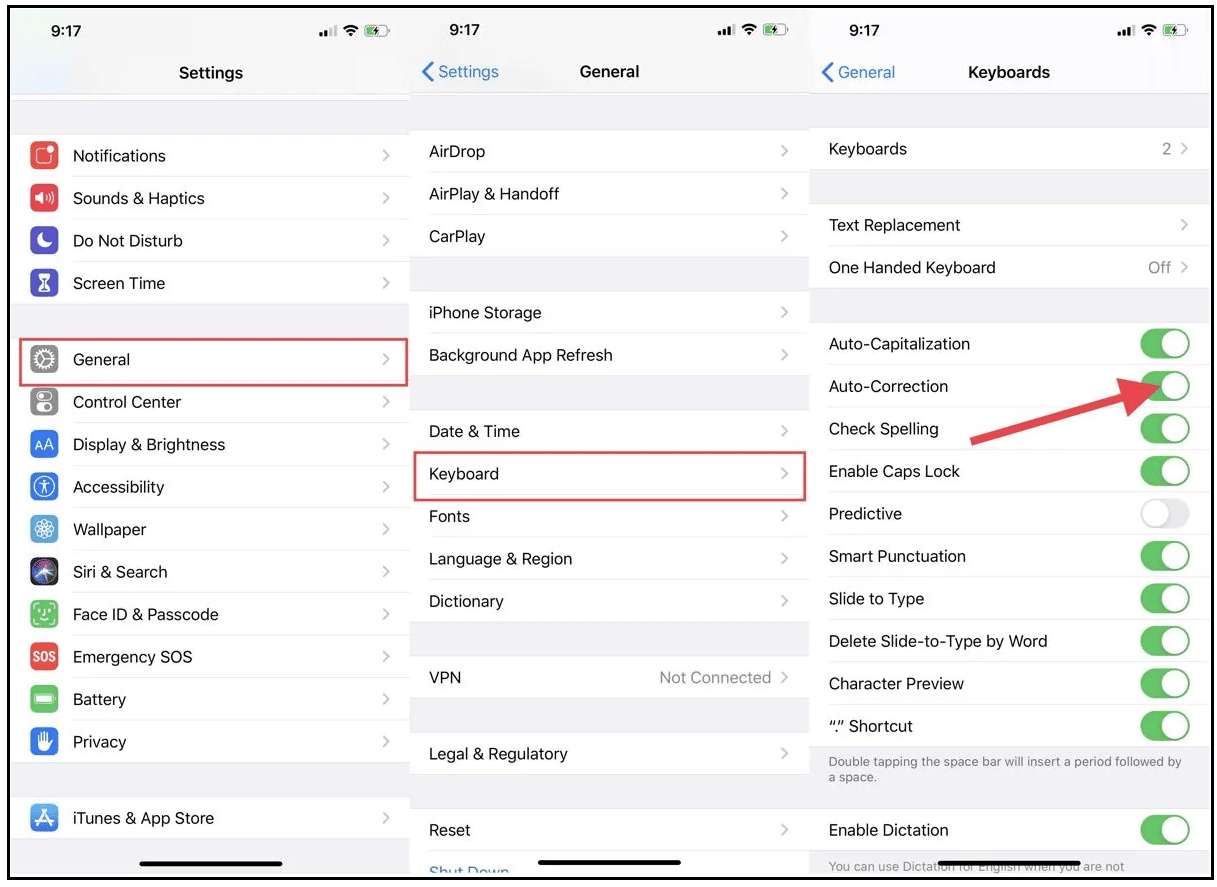 Step 1: Open the Settings app on your iPhone.
Step 2: Tap on General.
Step 3: Tap on Keyboard.
Step 4: Find the Autocorrect setting in the All Keyboards and toggle it to the Off
It will turn off autocorrect on your keyboard, but if you want it back on later, go back into your keyboard settings and turn it on again.
---
2. Disable Autocorrect from the Keyboard
The autocorrect feature is designed to be helpful — but it can also cause trouble if you're not careful. To turn off autocorrect from the keyboard, you'll need to go through these different steps:
Step 1: Long press the Emoji icon or the Globe button on your Keyboard.
Step 2: Tap the Keyboard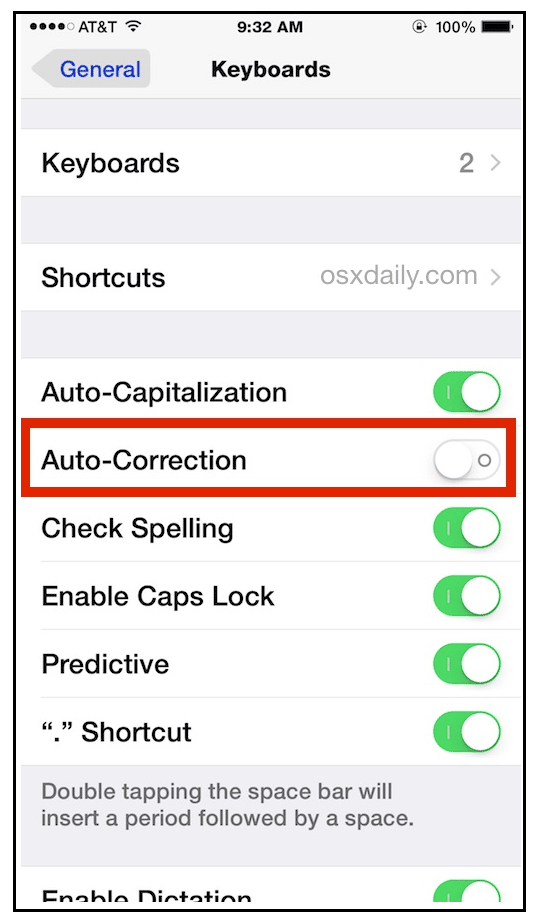 Step 3: Turn Off the Autocorrect toggle switch.
This way, when you type a word that has been auto-corrected in the past, it won't change automatically (unless you tap on Autocorrect again).
---
3. Turn Off the Spell Check Indicator
Disabling the spell checker is another easy way if you don't want it showing up next time someone sends you an email or text message with misspelled words or incorrect capitalization in their message. Here is how to turn off the Spell Check indicator:
Step 1: Go to Settings.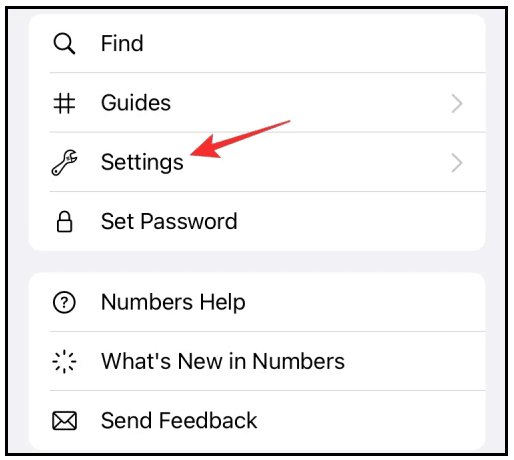 Step 2: Tap General.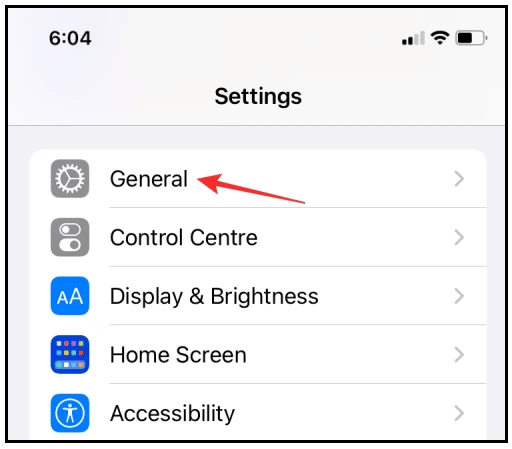 Step 3: Tap Keyboard.
Step 4: Tap the All Keyboards
Step 5: Tap the Check Spelling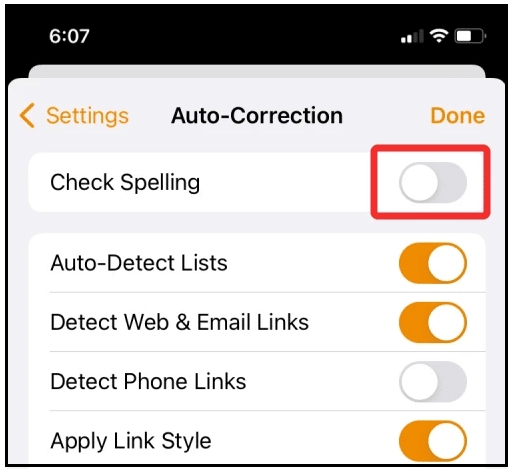 Step 6: Turn it off.
---
4. Predictive Text
When you type in a word and then press the spacebar, your iPhone guesses what you might have meant. If you're not comfortable with the words predicted you have the option of disabling the feature. Here is how to do just that:
Step 1: Open Settings.
Step 2: Tap General.
Step 3: Tap Keyboard.
Step 4: Tap on Predictive Text under All Keyboards.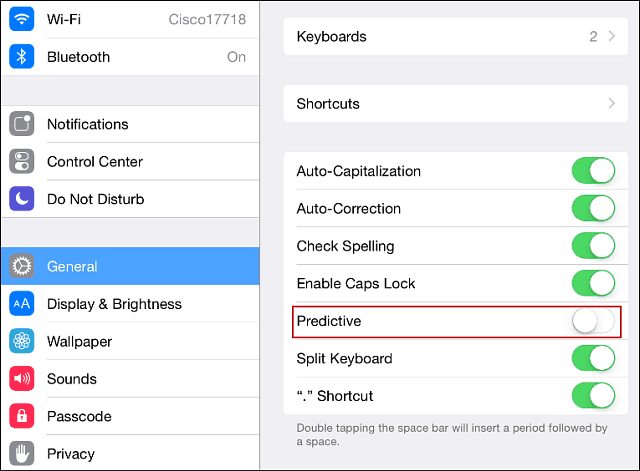 Step 5: Tap the switch next to "Predictive" to turn off predictive text.
It will prevent your phone from guessing what you want to type next when you type a new word.
---
5. Turn Off Autocorrect for Specific Words
You also have the option of turning off autocorrect for specific words only. That means you can still have the autocorrect feature active for some other sets of words and not for others. If that's something you would wish to consider, here are the steps:
Step 1: Go to the Messages app and Open any chat on your iPhone.
Step 2: Type the word you'd like to stop autocorrecting in the text box. Spell it the way you want.
Step 3: Look for the word in quotation marks under the autocorrect area.
Step 4: Tap on the quoted word.
Autocorrect won't be able to change the word whenever you type it in. Note, however, that every other word, except the one you've chosen to disable, will be subjected to the autocorrect feature.
---
6. Using the Text Replacement
If someone frequently finds themselves cursing at their iPhone because of the autocorrect feature, there is a way to track it without turning off autocorrect. It's not as simple as flipping a switch in the settings app, but it's not too complicated either. Here's how to do it:
Step 1: Open the Settings app and go to General
Step 2: Under General select Keyboard.
Step 3: Choose Text Replacement.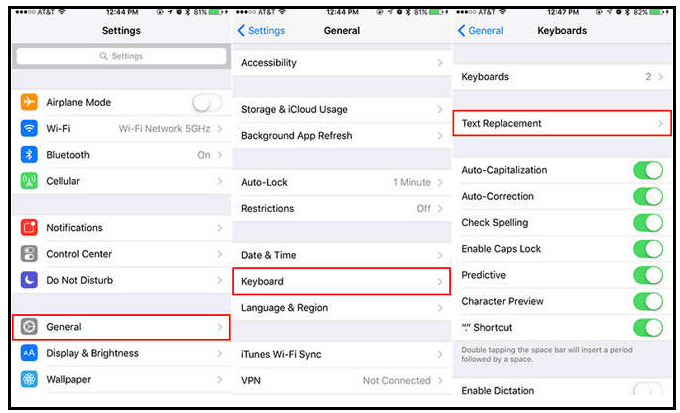 Step 4: Tap the Plus icon in the top-right corner.
Step 5: In the shortcut section, Type in the word you wanted in the phrase.
Step 6: Tap Save.
And that's all there is to it. Now you can type away without worrying about your iPhone messing up your words.
---
Conclusion
As you can see, turning off autocorrect on your iPhone is a pretty simple process. Whether you want to disable it for a specific app or your entire device, the steps are more or less similar. We hope this article was helpful and that you successfully turned off autocorrect on your iPhone.