Alfa Romeo has released an SUV that combines the Italian brand's passion with everyday practicality. Whether Alfa Romeo Stelvio succeeded in this, we understand in the article.
Innovations
The platform with fully independent suspensions, all-wheel-drive, and longitudinal installation of the engine. A 280 h.p. 2-liter four-cylinder petrol turbo engine, which works together with 8-step hydro-mechanical automatic transmission ZF, plus firm full drive Q4 is used as the power unit in this case.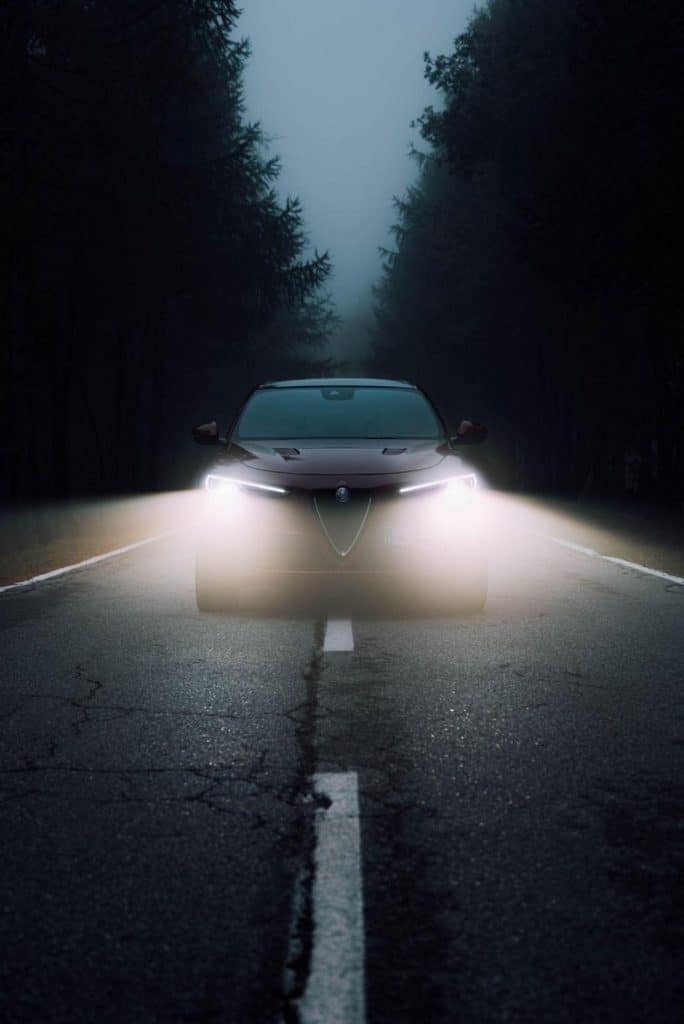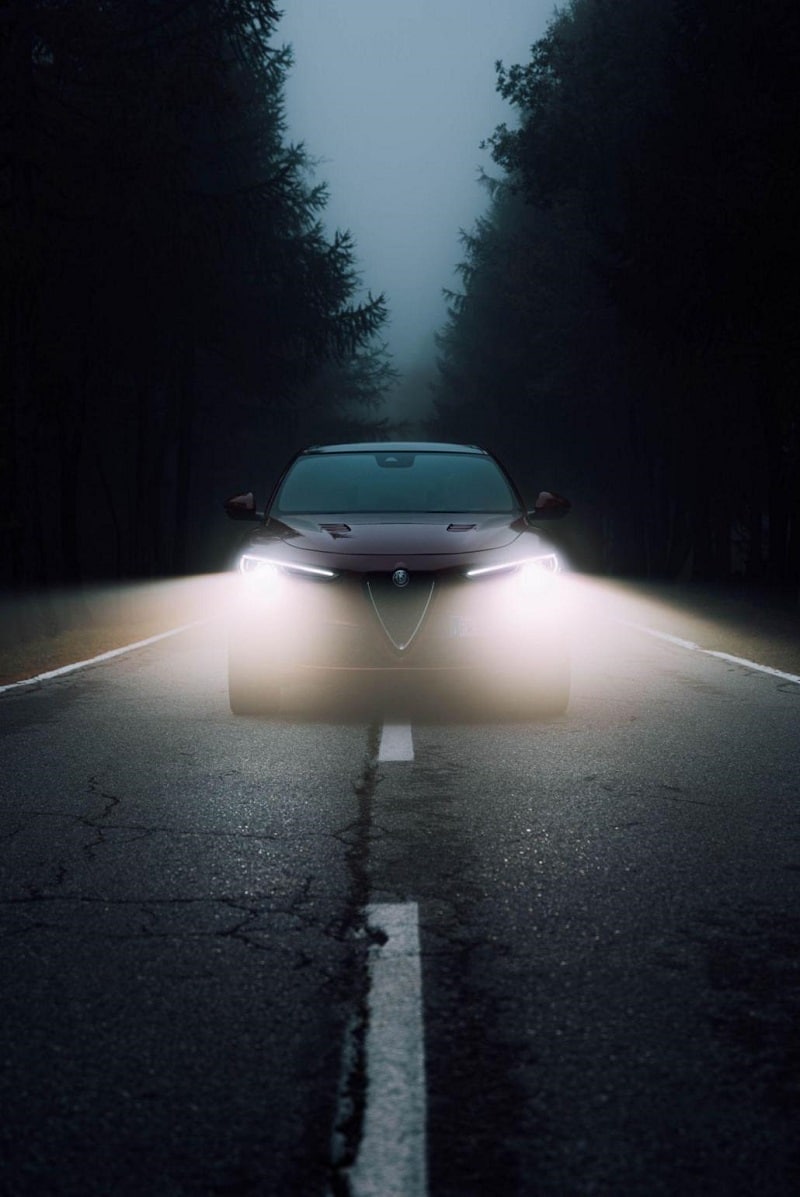 But behind the brief and dry enumeration of design nuances of Alfa Romeo Stelvio, there are a lot of unique nuances. Thus, Q4 is not originally all-wheel drive: the system gives priority to traction to the rear axle, and the automobile is actually rear-wheel drive.
A slipping of back wheels there is the automatic connection of front wheels (distribution of torque between axles in proportion 50/50): as quickly as possible and imperceptibly – it is checked! Also, the logic of work of the all-wheel-drive changes, proceeding from settings of system Alfa DNA: in a mode "A" (all-weather) the clutch of control of all-wheel drive operates earlier, preventively – the all-wheel drive is switched on practically always.
As a result, the car pleases on a good road with "pure" and easy steering, and also rear-wheel-drive habits, but while driving on a winter road it confidently starts with all four wheels and is not averse to slipping on snow. The body is built with extensive use of aluminum: the suspension and doors, wheel arches, hood, and trunk – all to lighten the construction.
Another example: the Giulia sedan had a pair of oblique extensions under the hood that tied the shock absorber cups to the front underbody shield. In the case of the Alfa Romeo Stelvio crossover with increased under-bonnet space, additional transverse bracing is also used. In a word – it is obvious that the creators have not just drawn a new body, but also worked on its rigidity.
Crossover Alfa Romeo Stelvio has received a simply modern habitual design: load-bearing body and five-seater interior, independent suspension "around the circle", 2-liter 280-horsepower turbo engine, 8-speed automatic gearbox with lever-rod. Automatic transmission with joystick lever, the system of change of driving settings, all-wheel drive. But here are a couple of "highlights" for techno-maniacs: for example, wide use of metal design elements under a cowl.
It is known that Alfa Romeo cars do not stand out for good reliability and practicality. But they undoubtedly give unforgettable emotions. Therefore, an excellent solution is a rental Alfa Romeo in Dubai. Cars for rent in Dubai are thoroughly and regularly serviced, so you can be sure of the technical condition of the rented car. Moreover, the UAE is a great place to rent a car and experience its speed and nature.
The test car had the warning and emergency braking function (AEB). In front of the driver's eyes are the traditional round instruments and a color display, which offers only four screen options with information. The center console – with a small 6.5-inch color display (not touchscreen): audio and navigation, phone connection, "climate" information, the picture from the rearview camera, settings, etc.
The car does not spoil with advanced technologies: there is no active cruise, projection display, auto-parking, or all-around view, and the picture from the rearview camera is squeezed. A couple of displays in the interior seem to be simple. But it is until you start using them: that the received information is quite enough, the menu is organized logically, clear control with a joystick.
Plus, surprisingly good elaboration of trifles pleases: for example, pop-up menus of "climate" or a choice of radio stations. In short: for real-life – enough functionality (unless Apple CarPlay to add) and everything is convenient. And in general: Alfa Romeo Stelvio has been created not for games with displays, but for movement!
---
Conclusion
Every article about Italian cars wasn't written without remarks, this fate did not pass and Stelvio: there are questions about the price and the back of the cabin. But it is that case when it is possible to write a pack of minutes, however, you will recollect this automobile and smile all the same – because crossover Alfa Romeo Stelvio knows how to give joy.
It can go comfortably and hastily, saving tires and bumpers on the next potholes and curbs. It can go quickly, dynamically, incendiary – with a cool sound, a "brisk" motor, and a sharp steering wheel like a real sportscar. Each trip by this car is filled with positive vibes that will draw a smile on your face for five minutes.
And answering a question of the headline: yes, we need such a crossover Alfa Romeo. So to summarize in one phrase, I will say this: even despite a number of remarks, the first Alfa Romeo SUV discovery is already there – and its name is Alfa Romeo Stelvio.