If you're here, it's because you're wondering if you can use iMessage without having an iPhone, a Mac PC, or any other Apple device. Unfortunately, being an Apple-exclusive product, iMessage is not available for Windows, Android, or any other non-Apple operating systems.
That being said, there are many alternatives to iMessage that can give you a similar, and even better, instant messaging experience. In fact, if you're not already using iMessage, there's really no reason to add it to your repertoire of communication and collaboration tools now — there are just so many better options out there.
---
Why You Should Stop Trying To Find a Way To Use iMessage without an Apple Device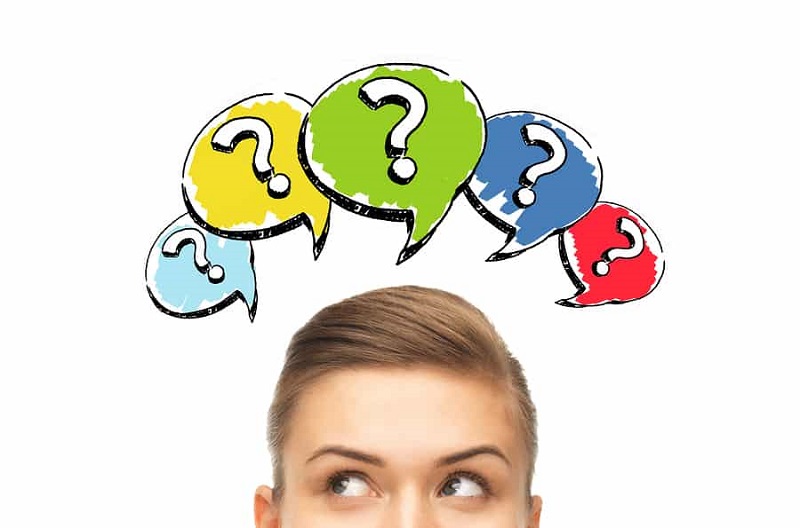 Let's face it, at the end of the day, iMessage is really just a free texting service available to Apple users, and it's not much different than SMS text messaging. Not only that, but it only works if you want to send messages back and forth with other Apple device users.
In the past, iMessage has been an appealing alternative to SMS texting because it sends messages over the internet instead of via a cellular data network. If you had limited texting data with your cell phone plan, this could be a lifesaver, especially if all your connections were using iMessage as well.
However, these days most people have unlimited text messaging, and the competition to Apple is much greater. Chances are you have colleagues, clients, friends, and family that are using a wide variety of non-Apple devices, from Google phones to Blackberries.
In short, iMessage is much less relevant than it once was.
Now, take a step back and think about why you're really looking for a way to use iMessage on any device.
Since you clearly aren't an Apple user, it's probably because you want the smooth, streamlined experience of iMessage, right? Well, let us tell you about our favorite alternative to iMessage for PC and other devices that offers an even smoother experience…
---
Get an iMessage-like Experience on Any Device with Spike
Spike is our top pick for the best collaborative email and instant messaging app for iPhone, Android, Windows, and Mac because of the amount of different features and tools packed into one streamlined platform.
If you're looking for a way to improve communication and collaboration on your team, optimize your workflows, and improve your email productivity, look no further than Spike.
What is the Spike conversational email app?
Spike's conversational email is revolutionizing the way people communicate by removing stiff formalities and letting you communicate like a human again.
Here's how it works: when you download the Spike app, you can sync one or more email accounts with the app. Once you do this, you instantly start receiving new emails in a chat-style format that looks a lot like iMessage. In other words, you only see the most important information as a chat message, instead of having to sift through long, cluttered email threads to read new messages.
When you're ready to reply to an email, it's as simple as typing out an iMessage. You don't have to open up your email provider inbox to send replies, which makes it much easier to stay productive on the go.
Other ways Spike functions better than iMessage for team chat
In addition to the proprietary conversational email functionality, which turns your professional email experience into an instant messaging one, Spike also offers a range of other ways to communicate with colleagues, clients, and anyone else.
For one, you have the ability to create multiple group chats within the app. This is ideal if you work on several different teams and/or projects at once, as you can create a unique chat channel for each of them, keeping everyone in the loop and collaborating in real time.
Another incredibly useful feature of Spike for communication and collaboration is the collaborative notes tool. These allow you to create online notes with built-in sidebar chats, and invite anyone you want to collaborate on them with you in real time.
For example, you could take notes during a team meeting, then invite everyone else in attendance to collaborate on and add to the note to ensure all the details are there for everyone to see. If anyone has questions or thoughts, you can simply discuss them right there in the sidebar chat.
Like iMessage, Spike also gives you the option to send voice messages, for when text messages aren't enough to explain yourself clearly or for when you're on the move and don't have the time to type out a response.
In addition to built-in voice messages, Spike also has fully integrated video meetings, so there's no need to switch to another app or platform when you need to meet with people face to face.
---
Say Goodbye To Context Switching with Spike

Context switching is a term for switching back and forth between tons of different apps and tools to do different tasks throughout the day. While it's great that there are so many different platforms available to help you perform different activities, using too many can actually hurt your productivity.
Even if you were able to use iMessage on non-Apple devices, you would still need a whole bunch of other apps to do more than just send text messages and voice notes. That's why you should really be looking for an all-in-one communication and collaboration platform, like Spike.
Besides combining your emailing, instant messaging, voice messaging, and video meetings into one central platform, Spike also functions as an all-in-one workspace that can eliminate the need for lots of other tools, such as task and to-do list apps and multiple calendar apps.
Summary of all the Spike features:
Conversational email
Group chats
Voice messages
Video meetings
Priority email inbox
Collaborative notes
Tasks and to-do lists
Multiple calendar syncing
Advanced search and filtering
File previewing
With such an extensive list of features for communicating, collaborating, and optimizing workflows, Spike is the app you should be using as an alternative to iMessage on any device.