Before the internet became mainstream, you'd have to watch TV or drive down to the mall or any other recreational center to get any form of entertainment. However, getting entertained isn't as stressful in this modern era.
All you need is a phone or any other device with internet connectivity.
Online entertainment has become a booming industry, and these providers aim to deliver the best services for their users. For instance, those who fancy casino games such as slots can easily visit online gaming sites to enjoy the game.
Apart from the great themes and enhanced graphics and designs players can enjoy by playing online, many sites also allow new players to play slots for free as a part of their welcome incentive.
Technology and the internet have advanced quickly over the years. You can access many apps online with a good internet connection to entertain yourself, so you don't need to be idle or bored if you have a smartphone or PC. Although there is a risk of getting addicted to online entertainment, it is good to maintain a balance between fun on the internet and personal life.
Here are five popular forms of online entertainment to consider in 2022.
Playing online casino games
Social media platforms
Streaming music
Watching movies on online TV
Listening to podcasts
---
1. Playing Online Casino Games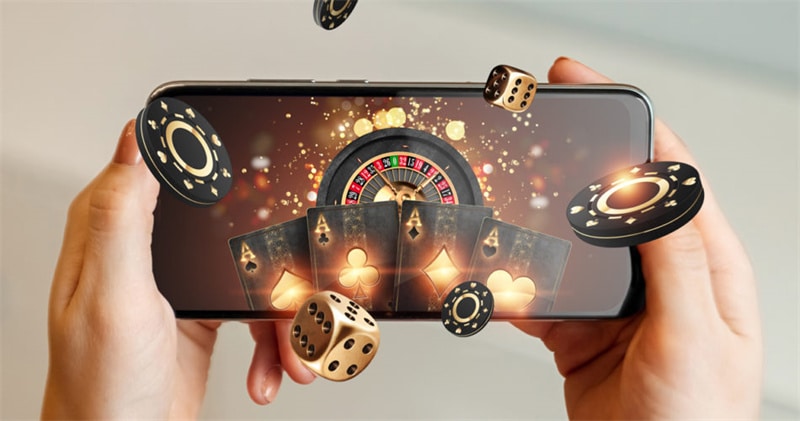 Have you ever wondered if there is a way of entertaining yourself and making money simultaneously? Are you a fan of poker or slot machines? Well, you don't have to go out of your home to enjoy gambling if you have access to the internet.
One of the main goals of online casino games has always been to entertain the player. You can play free online casino games or go a step further to bet real money and win. However, it is essential to note that you should play casino games cautiously to reduce the chances of addiction.
If you're playing with real money, it is vital that you set a budget and that you have someone you are accountable to so you don't overspend. Online casino gaming platforms have more advantages than traditional casinos. First, you don't have to step out of the home to play; you can find all your favorite games on one site with just a few clicks. Some online games have fun variations you cannot find in live casinos.
---
2. Social Media
The advent of social media exploded the internet, literally. Since people spend most of their time at work or school, they rarely find time to connect with their loved ones. Social media apps like Facebook and Instagram help to break that barrier.
Apart from connecting with others, you can watch funny and entertaining videos online on social media apps like TikTok, Instagram, Facebook, and YouTube. Due to the increase in smartphone users, it is becoming popular for people to use social media apps. TikTok, for instance, had one billion users before the end of 2021 and is projected to reach 1.8 billion by December 2022.
---
3. Streaming Music Online
You can stream your favorite songs on streaming platforms like YouTube Music, Boom Play, or Spotify. This offers great benefits for music lovers since they don't have to go out of their way to buy CDs to listen to songs.
Most music streaming platforms offer a paid subscription for premium services.
---
4. Listening to Podcasts and Audiobooks
Podcasts and audiobooks are gaining fast traction in the online world. People can turn on their computers or smartphone and listen to podcasts on the go. If you're a fan of reading but barely seem to have enough time, audiobooks are the best option for you.
You can listen when you're headed to work and back home, even on a bus. Podcasts are essential because you can listen to your favorite stars talk about issues, and they can also share their stories and talk about events that are happening.
---
5. Watching TV Online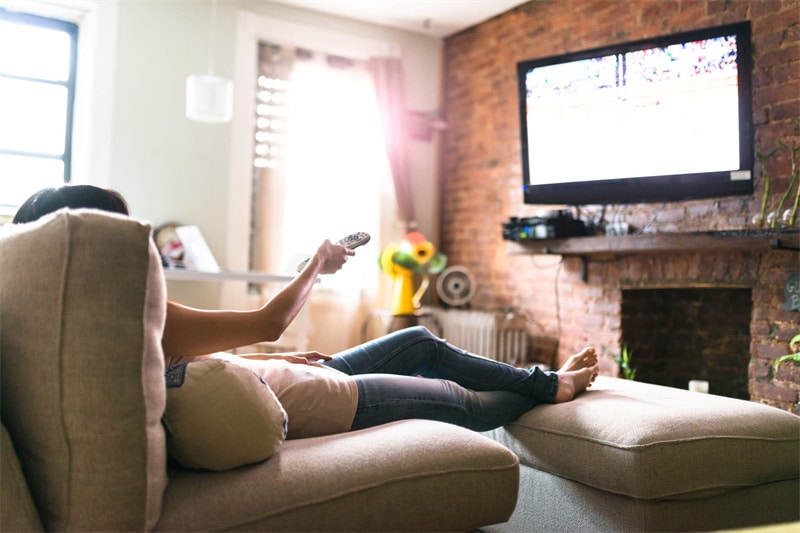 Streaming movies from online TV is a popular form of entertainment in this generation. Fewer people are watching regular television nowadays compared to 10 years ago. Streaming platforms like Netflix, Hulu, and Amazon Prime are available online for mobile devices and PCs.
Compared to regular TV, there are a lot of advantages offered by streaming services. Unlike at the cinema, you can pause a movie to take a bathroom break and resume it whenever you're ready. Additionally, since all of the ads are skippable, you don't have to worry about wasting time watching them. If you're a fan of large screens but want all the advantages of online streaming, you can easily connect these services to regular television.
Your kids are not left out of all the fun. They can watch their favorite animations on these apps. Still, as a parent or guardian, it is essential to ensure parental controls are turned on so they don't have access to inappropriate content.
---
The Bottom Line
You can get many benefits from online entertainment, such as ease of use, convenience, and stress relief. However, users must also understand that these services cause the body to release the feel-good hormone dopamine, which can be addictive and lead to poor time management and procrastination on significant goals. Hence, there's a need for balance and mindfulness when using the internet.
If you're bored and need fun and excitement in your life, you don't have to look too far. You can access all the popular options mentioned in this article with your smartphone and a good internet connection.