More and more people are switching to working from home, and there are several reasons why. Perhaps you would like to be your boss, set your own hours, or avoid the daily commute. Working from home can be a great option, but getting started is not always easy. This article will discuss seven promising tips to help you get started.
1. Dedicate a Space for Work
One of the challenges of working from home is creating a delineation between work and personal life. When trying to work, it can be easy to get distracted by household chores or other activities. One way to combat this is by dedicating a space in your home specifically for work. It will help you to stay focused and avoid distractions.
This can be a room that can be closed off from the rest of the house, or simply a corner reserved for work activities. Consider factors such as natural light, comfortable furniture, and adequate storage when creating a home office. Creating a dedicated workspace will make it easier to stay focused on work tasks and avoid distractions.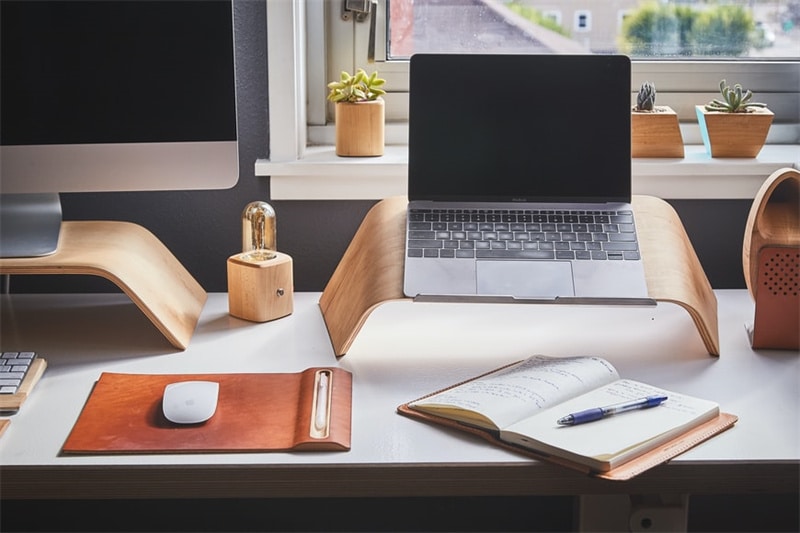 ---
2. Stay Connected
It is important to stay connected with your teammates when working from home. While you may not see them face-to-face, there are still many ways to stay in touch. You can use platforms like Slack and Zoom for virtual face-to-face meetings; phone calls and emails are always an option. In addition, it is essential to make time for socializing outside of work. Whether you plan a virtual happy hour or chat during your lunch break, staying connected with your coworkers is essential for a productive and positive work-from-home experience.
In addition to staying connected with your teammates, it is also important to stay connected with your work. Ensure you have all the tools and resources you need to do your job effectively. If you are unsure of what you need in this source, you can find information on the basics of working from home. It will help you to identify what you need to be productive and efficient while working from home.
---
3. Get Organized
One of the best ways to be productive when working from home is to get organized. This may seem like a no-brainer, but it's amazing how many people try to work from home without any plan or system in place. Take some time to figure out what works best for you. Do you need to create a daily task list? Do you work better with specific deadlines?
Once you have a system in place, stick to it as much as possible. That doesn't mean you can never deviate from your schedule, but having some structure will make it easier to get work done.
---
4. Eliminate Distractions
Many distractions can come up when working from home, such as children, pets, the TV, or social media. It is crucial to eliminate these distractions as much as possible to focus on your work. One way to do this is to ask for help. If you struggle to juggle work and life responsibilities, don't be afraid to ask for help from family or friends.
This could involve hiring a babysitter so that you can have some uninterrupted work time, or asking someone to take care of your pets while you are working. Asking for help can take some of the pressure off of yourself and will allow you to focus on your work. In addition, let your family and friends know when you are working and available to talk or socialize.
---
5. Take Breaks
Although it is important to set boundaries, that doesn't mean you should work straight through the day without taking any breaks. Working for long periods without a break can lead to eye strain, headaches, and neck pain. It can also make it difficult to concentrate and be productive. That's why taking a break is essential when working from home.
Stepping away from your work for a few minutes will help you clear your head and return refreshed. Whether you take a walk around the block, listen to music, or step away from your desk, taking a break can help you be more productive when you return to work and prevent you from getting burnt out.
---
6. Get Dressed
It may be tempting to work in your pajamas, but getting dressed for the day can help you to be more productive. When you get dressed for work, it will help you to prepare for the day ahead mentally. You don't have to wear a suit or anything, but getting out of your pajamas will help you to feel more professional and ready to work.
It is a simple way to start your day off on the right foot and get yourself in the right mindset to be productive. So next time you're struggling to start your work, take a few minutes to get dressed and see if it makes a difference. It may seem small, but it can make a big difference in your attitude and willingness to work.
---
7. Communicate Effectively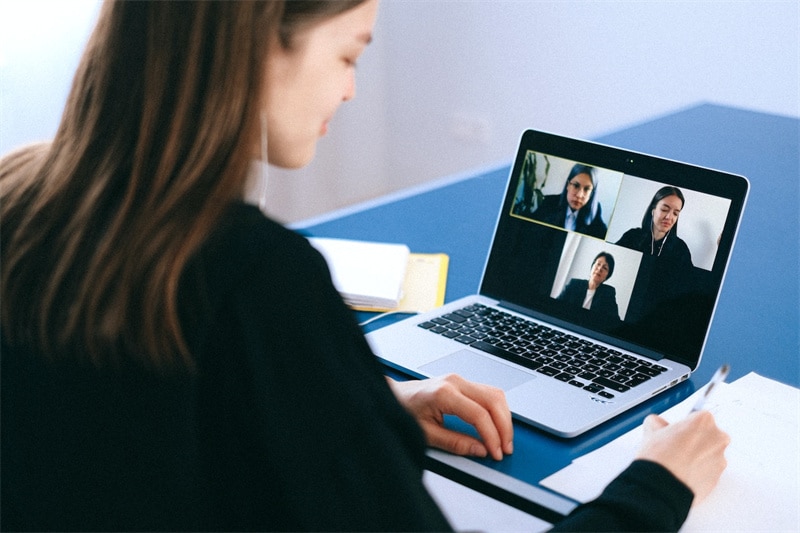 Communicating effectively is one of the most important things to remember when working from home. This can be difficult, as it can be easy to misread or misunderstand communication when you are not face-to-face. That's why it's important to always err on the side of over-communication. If you are unsure about something, ask for clarification.
If you need help with something, don't hesitate to reach out to your teammates or boss. By communicating effectively, you can avoid misunderstandings and ensure that everyone is on the same page. The more effectively you communicate, the smoother your work-from-home experience will be. It's important to remember that effective communication is the foundation of any successful working relationship.
Working from home can be a great way to achieve work-life balance. It allows you the flexibility to work around your other commitments, and it can be less expensive and more convenient than working in an office.
However, working from home is not without its challenges. It can be difficult to stay motivated and focused when working from home, and it can be easy to get distracted by your other commitments. But by following these tips, you can learn how to overcome these challenges and be successful.