Word games are more than just mundane games you can use to de-stress. They are also a great way to keep your mind sharp when used correctly. Certain games can help you learn new terms and concepts that are important in your line of work.
But now that you have phones and computers, you no longer have to spend your time poring over physical papers and booklets to play these games. Using apps, you can make these games and put your twists on them to make them more appealing. You can even play with other people!
One of the most exciting versions of word games we have seen is recording videos of yourself playing the game, almost like video game streaming. Then, you can share the video with your co-workers or leave it there as a fun reminder.
Interested? This guide is devoted to giving you some hints on the top video editing software that you can use to make these videos a reality!
---
What Are Word Games and Why Are They Important?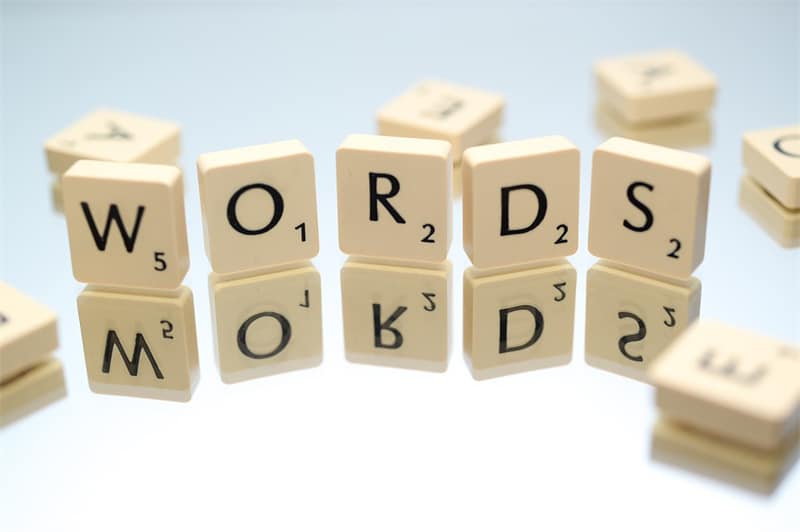 There's a good chance that you have played a type of word game before. Remember games like Bingo, Crosswords, and Scrabble? Those are word games. Simply put, they are any game that tests the player's language skill (characters, words, phrases).
Aside from being a fun pastime at home or the office during downtimes, word games can also be used to further your knowledge. They can help you improve your vocabulary and learn new words and concepts. For example, work in human resource management. You can craft your crossword puzzles filled with jargon, ideas, and specialized terms in HRM.
Learning is much easier when you combine studying with playing.
And like we said earlier, some people have come up with a new way to play these games, especially with the rise of remote working these days. You can stream or upload videos of you playing these games and invite your co-workers to join you. It's a great way to build camaraderie with your co-workers and have fun simultaneously!
---
Top Video Editing Software for Word Games
1. Zubtitle
For short, personal videos, one of the best software that you can edit them with is Zubtitle.
It offers an easy-to-use editing interface. Thus, it's a good fit for amateur video editors who can't handle full-scale production software like Adobe Premiere. Zubtitle provides all the basic functionalities you would expect a standard video editing app to have, like cropping, trimming, styling, and watermarking. You can use it as a TikTok cropper to upload videos onto your social media.
However, its flagship feature is the ability to add subtitles to videos. If you make small talks in your videos, adding subtitles can make it much easier for viewers to follow along.
2. Apple iMovie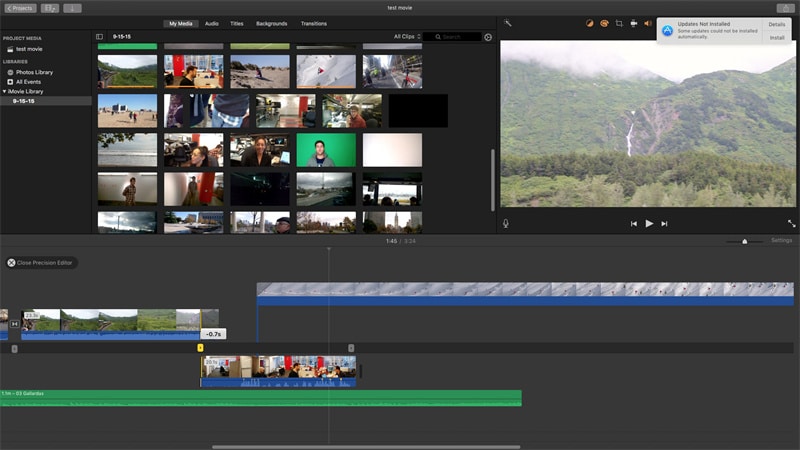 If you own a Mac computer or an Apple product, there's a good chance that iMovie is pre-loaded on your machine. It is a free program that offers everything you would need to make videos of various lengths, from TikTok shorts to feature-length films. Cropping, trimming, adding a high-quality color filter … you name it!
The best feature of iMovie, though, is what's known as "Chroma Key." You will be able to change your background to something else, like a romantic library in a Victorian castle or a Hawaiian beach. It makes the clip far nicer to watch.
3. Lumen5
Lumen5 is an excellent app if you only need to make short videos to post on your blog or your social media. The app is pretty basic, but like any other technical tool, you'll need to do some tinkering before you're able to master it. You can add GIFs or music to the video, crop, trim, and edit the color. By the end, you will be able to export it to a format that can be easily uploaded to Instagram, TikTok, or Facebook.
4. Adobe Spark
Adobe Spark isn't a singular program. Instead, it is an entire suite. Adobe Spark includes Spark Page (for photography and storytelling), Spark Post (for editing and managing social media contents), and Spark Video. You can use all three tools in concert to make a series of brilliant posts on your social media about your games. Maybe your friends and co-workers will ask to join you down the line!
Adobe Spark is a basic platform compared to other pro-level tools that Adobe offers, like Photoshop or Premiere Pro. Nonetheless, it's an advantage. Spark offers every essential tool for casual users to create a wicked video and a fantastic social media post.
At $99.9 a year, it can sound expensive on the surface. But remember that you're getting a bundle of three different programs.
5. Adobe Premiere Pro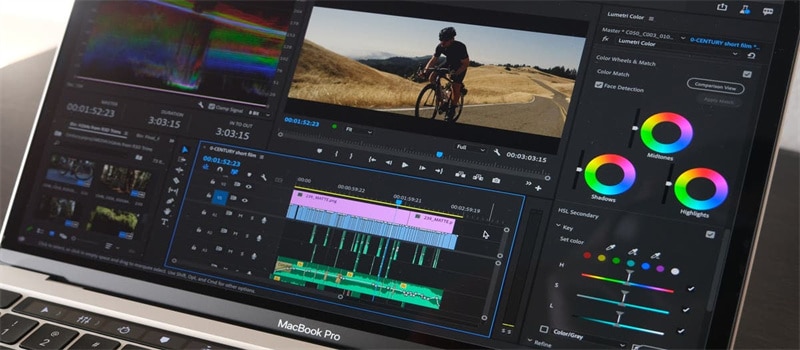 Adobe Spark doesn't offer you all the tools you need to make a good video?
That's where pro-level tools like Premiere Pro come in.
It is one of the most popular video editing tools out there. There are casual users as well as movie studio-level professionals using it.
The reason is simple: it offers a comprehensive suite of video editing tools. You can use it to edit 4K feeds, color-grade, and even set up a 360° VR format video. Sure, it's overkill for making a simple word game streaming video. But it can be a great way to edit and learn how to use Premiere Pro and add it to your resume later on!
6. Apple Final Cut Pro X
Apple Final Cut Pro X is the analog of Premiere Pro on Mac products. Similar to Premiere Pro, the professional world uses Final Cut Pro X (FCPX) extensively. It also has a highly diverse range of video-editing features that can satisfy movie-makers and casual users alike.
Although the interface differs, anything that you can do on Premiere Pro, you can do on FCPX. And similar to Premiere Pro, our advice is to use it to edit your word game streams if you want to and leverage it as a learning experience with the program.
The advantage of FCPX over Premiere Pro is that it is a one-time purchase. You can buy the license for $299, and that's it. You must pay a subscription to maintain access if you get Premiere Pro.
---
Conclusion
Word games are simple by nature, but with video game streams and records, you can make them more sophisticated and fun. Hope all of these top video editing software can help you out!