So, you realized that you can't get access to your external hard drive data or some files were lost. First you need to find out why this happened.
There are three general reasons:
external hard drive enclosure damage,
mechanical damage of the disk,
logical failure.
Each of these problems have a solution. Let's take a closer look.
---
External hard drive enclosure damage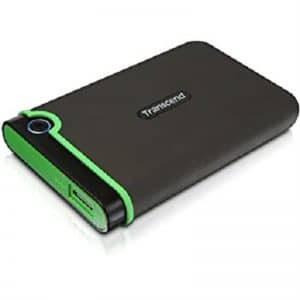 An external hard drive consists of an enclosure, a USB-to-SATA chip and a hard drive. If one of these parts is damaged you can't get access to your data. You can understand that there is a problem with the disk enclosure by the following signs:
USB connector is damaged,
you can't hear the disk spinning,
LED lights don't work.
In each of these cases you should start data recovery with disassembling the enclosure and extracting the disk. You can search for some videos on how to do this, for example, on YouTube. But, please, note that if your disk is under warranty, then opening the disk enclosure will cause the warranty service agreement to cease to be valid.
When the disk is removed, connect it to a computer. You can connect the disk directly to the motherboard or use a USB-to-SATA adapter. Besides, you can put the disk in another working enclosure, if you have such an opportunity.
When you connect the hard drive to your PC, check if you can get access to the data. Here you have the following options:
The data is OK, you can see all the files and folders storing there and you can open them. In this case check the state of the disk using the diagnostic software. If everything is fine just put the drive in a new enclosure.
When you try to open the disk, the system asks you to format it. (Never do that, because this leads to data loss.) In this case you deal with a logical failure of your external hard drive. You can try to recover your data with a special software, like ReclaiMe File Recovery.
Your external hard drive is not shown in My Computer. In this case you need to check whether the system recognizes the disk. Open Disk Management by pressing WinKey + R buttons on a keyboard. Type diskmgmt.msc in the opened window ?press Enter. If you see your drive, try to recover data with software. But if there is no disk in Disk Management it means that the damage is mechanical and you'll have to contact a data recovery service.
---
Logical external hard drive failure
Quite often, the hard disk failure is associated with logical problem.
If you unplugged your external hard drive from the computer, bypassing a safe removal mode, the file system may fail and becomes RAW. If your PC shows a message that you need to format the disk, don't do this in any case.
Also, you can accidentally delete some file or folder from your external hard drive. As soon as you notice that this has happened, stop using the disk, namely, stop writing new data to it.
The course of action in case of the logical failure of an external hard drive is as follows:
Connect your external hard drive to a computer.
Download and install ReclaiMe File Recovery software for external hard drives data recovery.
Find your hard drive in the device list. It will be under USB devices section. Double click it to run the data recovery process.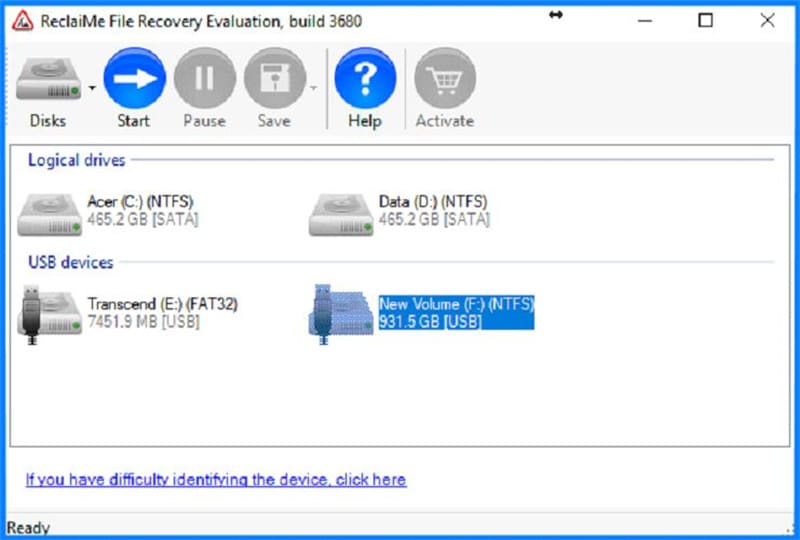 As soon as ReclaiMe File Recovery finds the data, it will show up in the software interface. A folder tree will be on the left, the contents of the selected folder on the top right, the file Preview window on the bottom right.
Select files and/or folders you want to restore and check the result of the recovery in the Preview window. If the data is OK, purchase a ReclaiMe File Recovery license key.
Copy and save the data you need to another drive.
---
Mechanical damage of the disk
If you dropped the disk or it fell from a table, even from small height, most likely it's already mechanically damaged. Don't plug it to your PC but rather take it to a data recovery service immediately.
If the disk didn't fall but you hear it makes unusual noises after connecting to the computer, like clicking, repeated spin-up and spin-down, there is also a high probability that the disk is mechanically damaged. Besides, if the disk is not shown in My Computer and Disk Management, it's also a sign that the disk is mechanically damaged.
The best decision in case of a mechanical damage is to contact to a trusted data recovery service. If you don't want to use the service, for example, the data is not so important to spend a lot of money on disk repair, then you can try to make a disk image. But this option is only good if Disk Management sees the disk. Connect the disk directly to a SATA port on a motherboard (unplug the PC before that), because SATA connection is more reliable and works with bad sectors better than USB connection.
When you connect your external hard drive to a PC, turn on this PC, open My Computer and check if your disk shows up there.
If the disk shows up in My Computer, copy all the data from it to another drive immediately.
If you don't see your disk in My Computer, check if it shows up in Disk Management. If it does, create a disk image file with a special software. There are a lot of data recovery software which help to create a disk image for free.
If your disk is not listed in Disk Management, unfortunately you can't recover your data DIY.