Every week, there are new stories of massive hacking attacks on public services, private institutions and individual people around the world.
There are thousands of hackers active online and it is not hard to see why – hacking is difficult to trace and prosecute and many of the perpetrators are living outside of the jurisdictions of their victims, making it even more difficult for law enforcement to find them.
There are a few tips for staying safe online that most of us know. For example, we all know that it is important to watch out for big events, such as the Breeders Cup 2022, because hackers tend to target their victims when other events are distracting. This is why there are so many hacking attacks in March in the US during March Madness.
However, there are many other ways to stay safe online in 2022 that you may not be aware of or may never have heard of. Keep reading to learn more and find out where your blind spots might be when it comes to computer safety and data security.
---
Choose a strong password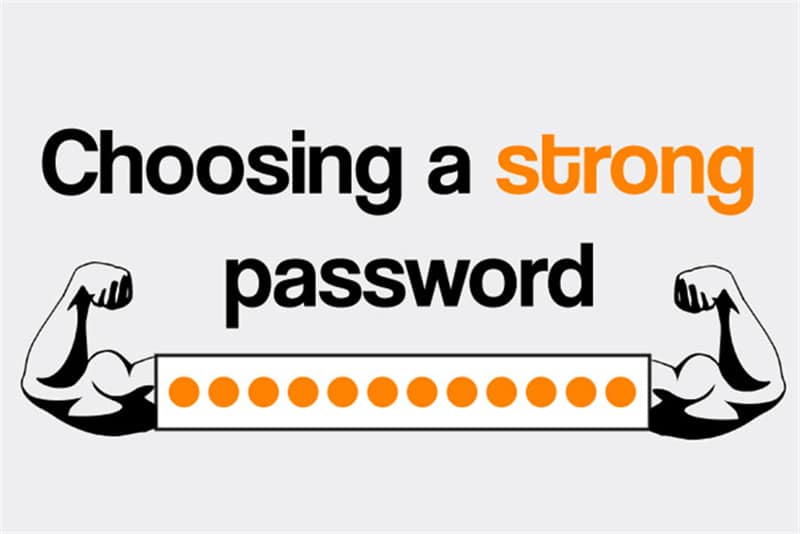 It may seem obvious, but one of the best possible things you can do to protect your personal and financial information online is to only use strong passwords and to avoid using the same or similar passwords. Using simple passwords or reusing the same password all the time without ever updating it makes it easier for hackers to figure out your passwords and break into your accounts.
When choosing a strong password, you can either come up with one yourself or use the increasingly helpful prompts from Google password manager. There are also a range of different tools, plug-ins and apps which also help with creating and keeping effective and secure passwords.
---
Use multifactor authentication where possible
Multifactor authentication (MFA) is considered the future of password protection because it is such a secure way to manage your accounts online. Most platforms only require single factor authentication – a password. Increasingly, more and more platforms are only allowing logins using multifactor authentication.
How it works is that you log in using your password and you confirm via another form of technology. Oftentimes the user will be texted a code to input, sent an email with a verification link or even robo-called. MFA is a great way to provide your accounts with an added layer of protection.
---
Use your computer software systems
In the past, when you bought a laptop or PC, you also had to buy a security system from a company such as McAfee or Kaspersky. These days, it is actually just as effective to use the built-in security system on your new laptop or PC.
One thing to keep in mind however is that these systems need to be periodically checked and updated, so you will need to stay on top of your updates!
---
Choose quality over quantity

Another important consideration when using online services or platforms is the quality of the platform itself. This includes the tech specs along with the legitimacy or integrity of the platforms you are using – particularly those which ask for your contact or financial information.
One prime example of an industry in which quality over quantity is especially important is the online gambling and sports betting industry. The online gambling industry has essentially exploded in popularity and there are now hundreds of different sites which offer gambling and betting services.
However, not all platforms are created equally and there are gambling platforms which have weak technical security or which are themselves are somewhat lacking in integrity.
Online users can stay safe by doing their research whenever they shop, gamble or use services online. This means reading reviews from others who have already tried them out and also looking for signs such as licenses which illustrate that a particular casino is licensed and regulated.
---
Educate yourself about phishing
Phishing is one of the most common online scams and it is also one of the most lucrative for hackers. It is easy to fall for a phishing attack and it is difficult even for trained IT professionals to determine which emails are phishing attacks and which are just benign spam.
Phishing attacks happen when a scammer imitates your email or an email you are familiar with in an attempt to get you to click on a particular link and enter your personal information. Phishing attacks are changing all the time, so it is important to educate yourself on how they work, what the newest tactics are and how you can stay one step ahead.
---
Take a moment to think
Perhaps most importantly, one great skill to develop to stay safe online is to train yourself to take a moment and think before doing anything that you are not sure about. Scammers and hackers know how to play on our greatest fears and hopes, which is why so many scams involve fake messages about issues such as a theft, a package we have received which will be rerouted if we do not act quickly enough or about winning the lottery or other large cash prizes.
If you find yourself reading a message which makes your heart skip a beat – take a moment to think through the situation. Take a few deep breaths, slow your thoughts down and consider speaking with a trusted friend or relative who can give you a second opinion.
These are just a handful of the many different things everyone can do to be safe online. There is, of course, no way to ensure that you will always be 100% while online, much like in the real world. However, if you follow the steps outlined above you will be setting yourself up for a safer experience.