Getting the perfect sneakers and purchasing them is a simple task for any online shopper. The anxiety that comes with a long wait before delivery is the most challenging part. You can get premium-quality shoes on GOAT, but how long does GOAT take to ship?
---
GOAT shipping process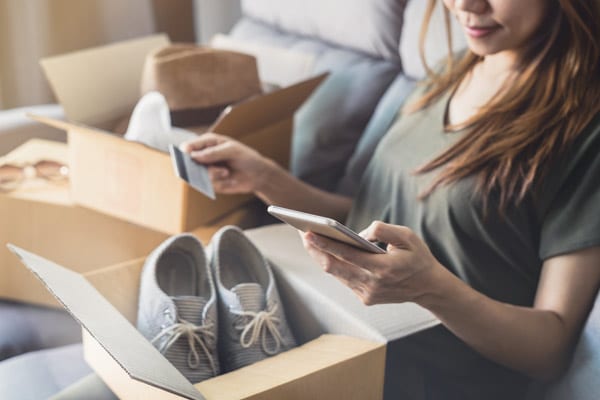 It is essential to understand the GOAT shipping process before we can answer how long it takes to ship orders. The GOAT process begins when a seller lists their product with the sneaker e-commerce platform. Sellers must first register on the e-commerce platform before posting their items.
The second stage of the GOAT process begins when you open an account as a buyer on the sneaker e-commerce platform. Once you have an account on the sneaker e-commerce platform, you can start browsing until you find your preferred footwear. You can purchase an item after seeing your ideal footwear on GOAT.
The third GOAT stage begins when the purchase order triggers the e-commerce platform to notify the seller of the purchase. The GOAT seller is then mandated to ship the item to one of the warehouses owned by the company.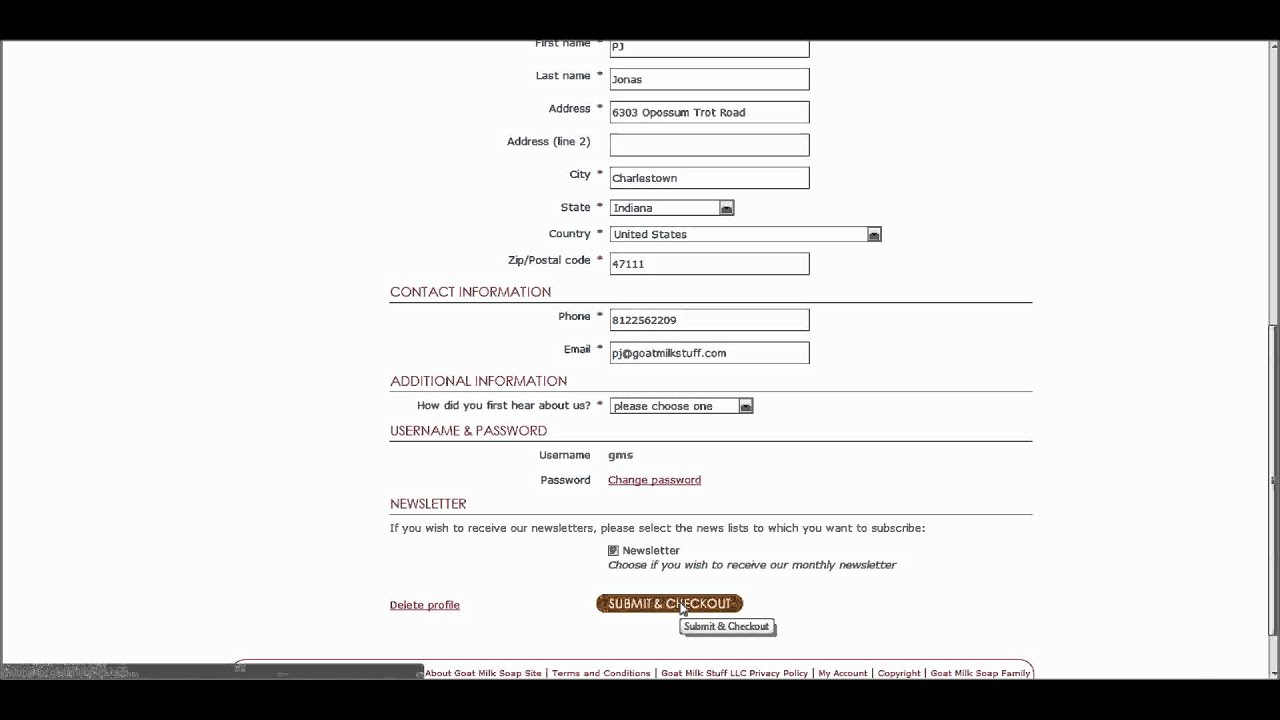 The fourth GOAT stage starts when the purchase order arrives from the seller. At this stage, GOAT workers verify and authenticate the purchase order. Once your purchase order has passed the verification and authentication stage, the purchase order is packed and shipped to you.
---
How long does it take for a GOAT seller to send a package?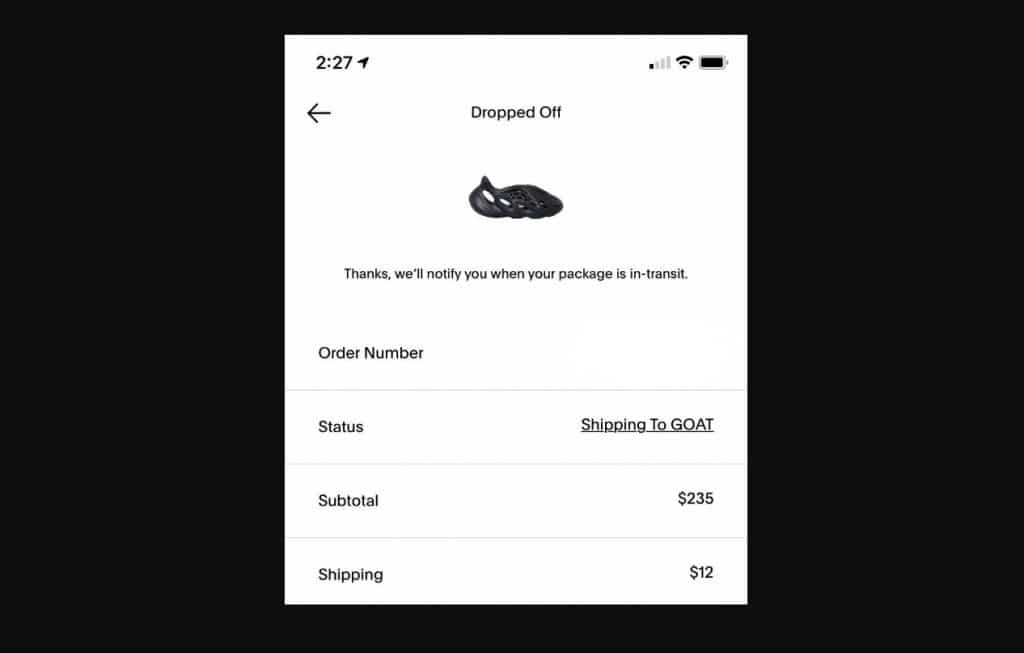 It is essential that the seller sends the package to GOAT rather than shipping the product directly to the buyer. The verification and authentication stage ensures the item is genuine and appears in the exact condition as advertised in the product description.
GOAT holds your money in an escrow account pending authentication and verification. It will take an average of 1-3 business days for a GOAT seller to deliver the purchase order to their warehouse. GOAT is at liberty to cancel an order taking longer than three (3) working days to arrive at one of its warehouses.
---
How long does it take for GOAT to verify a purchase order?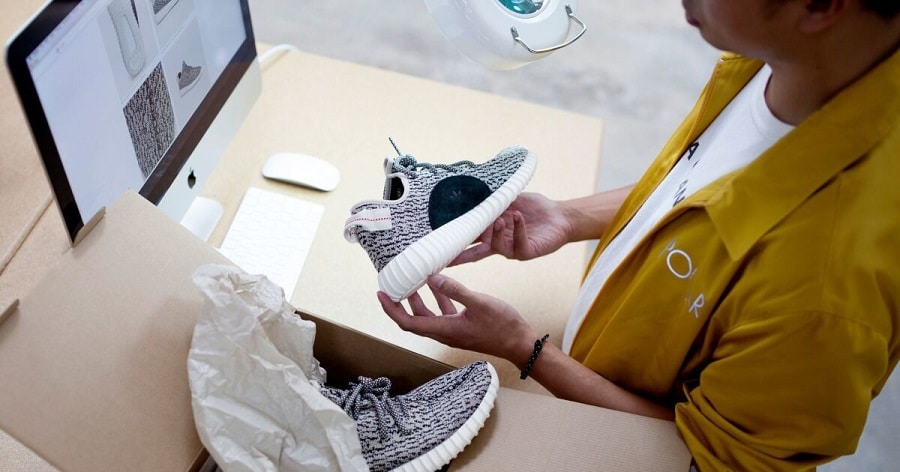 The GOAT authentication and verification stage takes less time because the workers have sufficient experience to expedite the process. Once a purchase order arrives from the seller, it passes through the rigorous authentication and verification phase.
It takes an average of 1-2 business days to authenticate and verify a GOAT purchase order. Two days for verification may seem a long time for some people, but it is a precaution when there is a large backlog of orders to be verified, like during peak seasons.
---
How long does it take for GOAT to ship in the United States?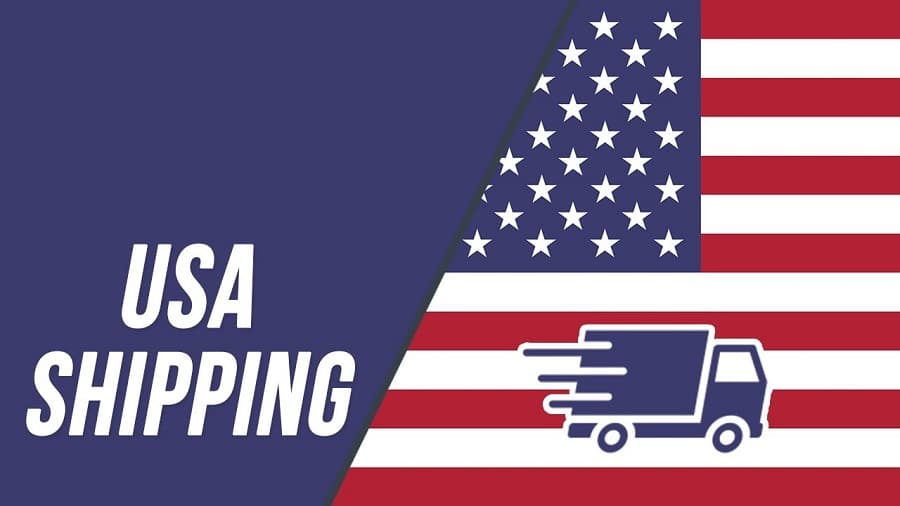 GOAT sipping timeline is faster for customers living within the United States. The delivery turnaround time is even shorter if you reside within the 48 contiguous states in the United States.
The sneaker e-commerce company relies on third-party delivery courier services like UPS to make deliveries on its behalf.
The GOAT delivery time can take another 2-4 business days to ship your purchase order. You can expect your GOAT delivery within 7-10 business days starting from the day you made your purchase order.
---
How long does it take GOAT to deliver in Alaska and Hawaii?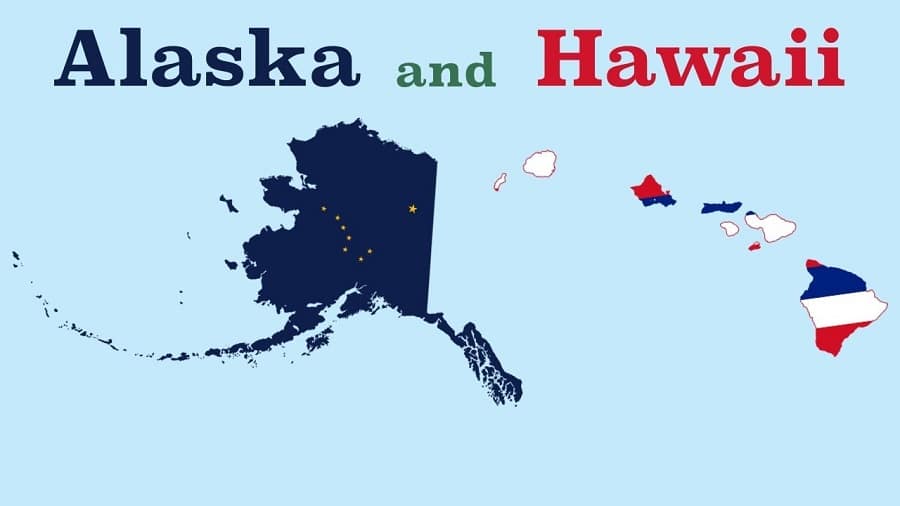 Shipping GOAT purchase orders to areas like Alaska and Hawaii may cost more than domestic deliveries because of the distance and logistical challenges.
However, the delivery time for GOAT purchase orders in Alaska and Hawaii is between 3-4 business days. You can expect your GOAT purchase order in Alaska or Hawaii within 7-10 business days starting from the day you made your purchase order.
---
Does GOAT ship over the weekends?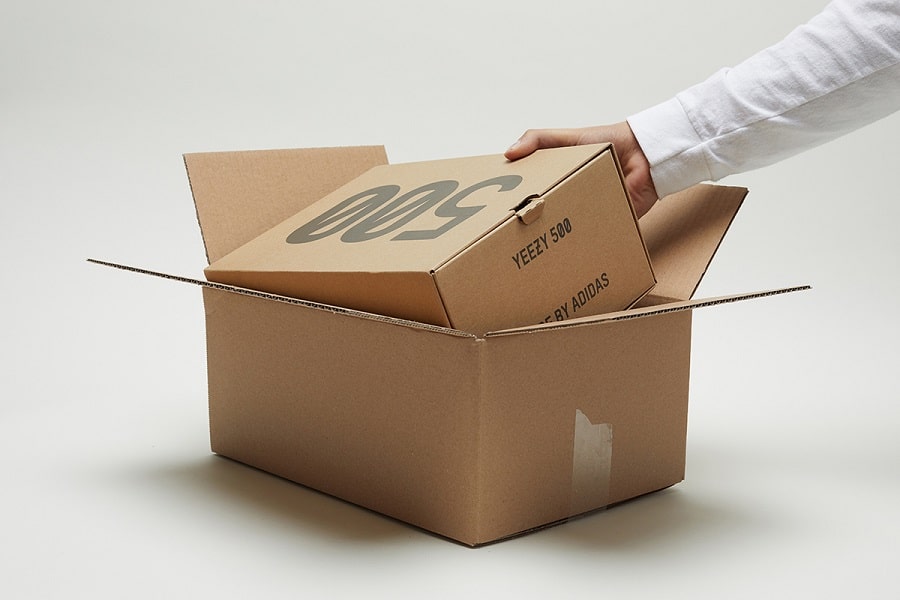 GOAT sometimes makes shipments over the weekend to improve their turnaround time. However, it is essential to note that sellers are not mandated to make deliveries to the GOAT warehouses over the weekend.
In some instances, GOAT can deliver on the weekend only during a particular time frame rather than clock business working hours.
---
How long does GOAT take to ship internationally?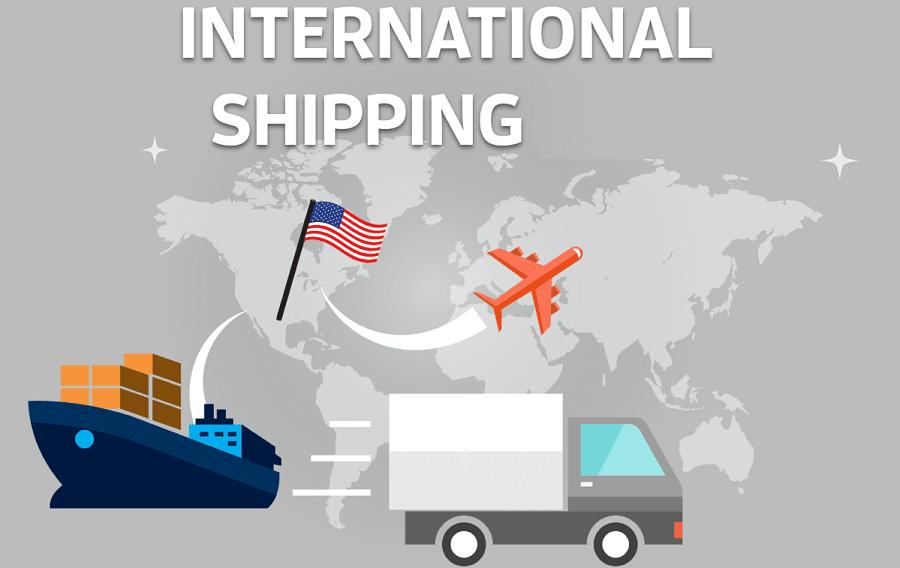 GOAT is a growing sneaker e-commerce company that aims to expand to international markets. However, there are logistical challenges while shipping overseas, and it can cause unexpected delays.
The timeframe for GOAT making international shipments depends on the location and other factors like weather or availability of logistics.
The delivery timeframe for overseas shipment on the GOAT website indicates between 7-10 business days, but the deliveries can sometimes take up to 30 business days.
---
Does GOAT have expedient shipping?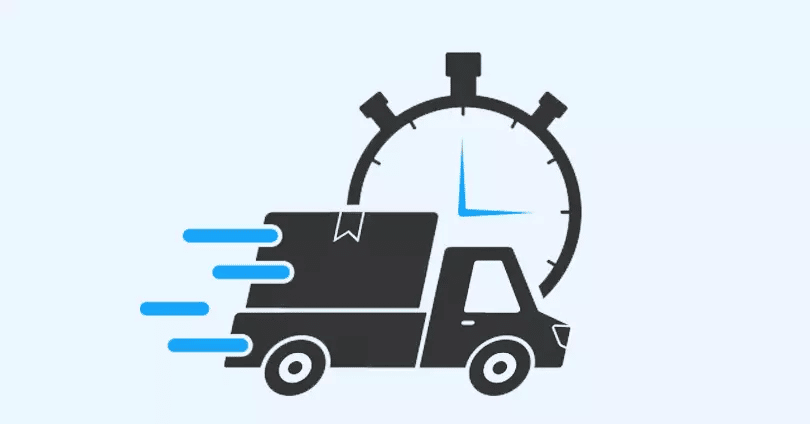 GOAT has two expedient modes of shipping, and you can either select Instant or Next Day shipping.
Instant shipments are items that are pre-verified and authenticated. That means the items ship directly from GOAT warehouses to you. Instant shipping items take an average of 3-5 business working days to reach you.
Instant items with Next Day shipping have already been pre-verified and authenticated. However, Instant items with Next Day shipping ship out without delays and take an average of one (1) business day to reach an address within the 48 contiguous states in the United States.
---
What days does GOAT halt deliveries?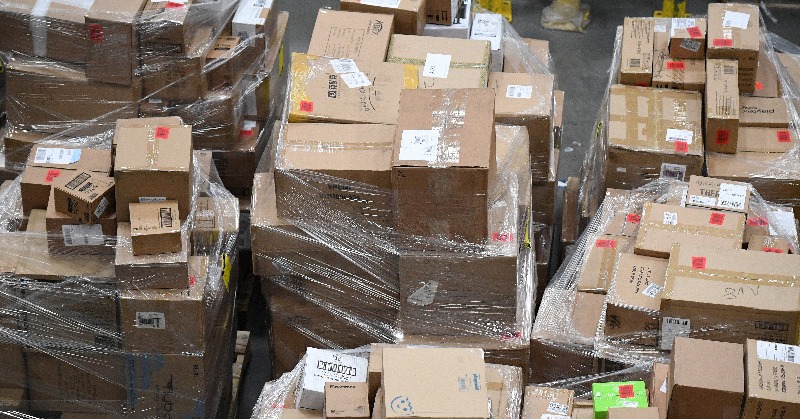 You are likely to notice that during certain days in the year when GOAT refrains from making deliveries within the United States or overseas. The GOAT workforce stays away from work during New Year's Eve, Martin Luther King (Jr.) Day, Presidents Day, Memorial Day, Independence Day, Labor Day, Thanksgiving Day, and Christmas Day. The days listed comprise all the major holidays in the United States.
However, you can expect the GOAT workforce to make deliveries every other business day. A business day comprises Mondays, Tuesdays, Wednesdays, Thursdays, and Fridays.
---
Conclusion
The GOAT shipping process is not 100% perfect, but it is effective and efficient for most members of the sneakers e-commerce platform. You can check your email for your shipment details and use it to track your GOAT purchase order via their tracking portal. You can also contact the GOAT customer care service if you have delays or queries about your delivery.