Are screenshots allowed on OnlyFans? Will you get into trouble doing that, or is there anything in place to discourage such? If you want to learn more about these and any more, come in to read this article now.
OnlyFans wasn't seen as a platform that would succeed. But thanks to the COVID-19 era, people had ample time to focus on the platform. And currently, it has become the platform where creators post their content, and those willing to pay for such content are given access.
The model of operation is simple — creators such as models post their content on their page with a paywall — and only those that pay for the membership get access. This model works quite great as it has made them a huge sum of money.
And one of the Terms of Service (TOS) of OnlyFans is that fans or users are not allowed to redistribute content for fun or monetary gains. Yes, you have paid for the page's content, which is yours to view. But you do not have the right to distribute such content.
Now that that means you can't screenshot OnlyFans content? If you try doing that, what will happen? Will OnlyFans alert the creator? Will you get a black screen, and the content won't show? Well, we are going to be revealing the truth behind these below.
---
Does OnlyFans Allow Screenshots?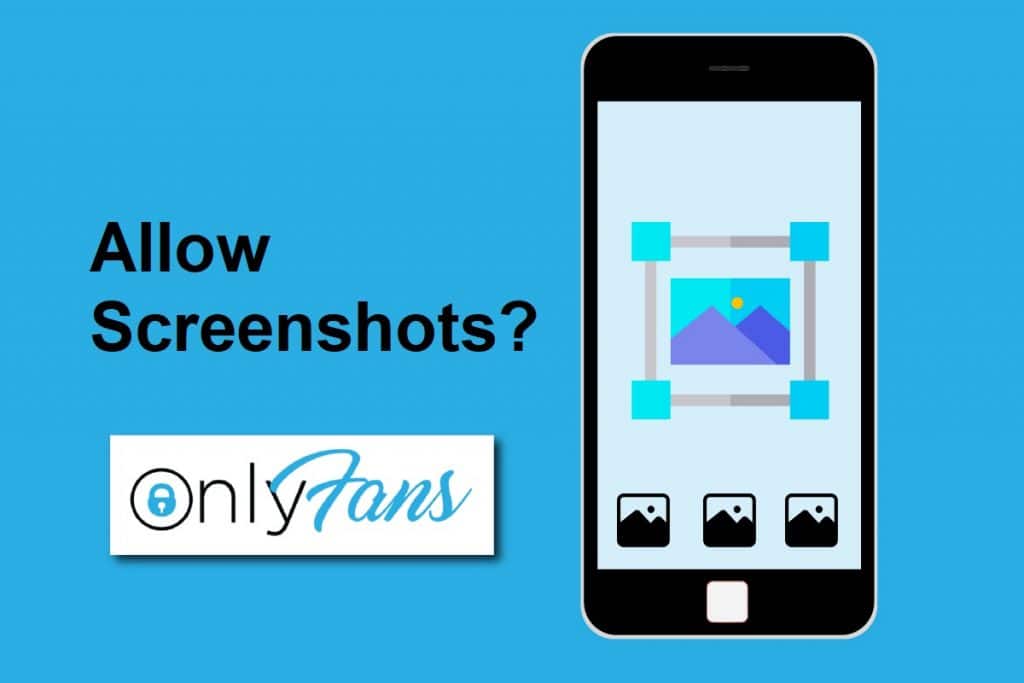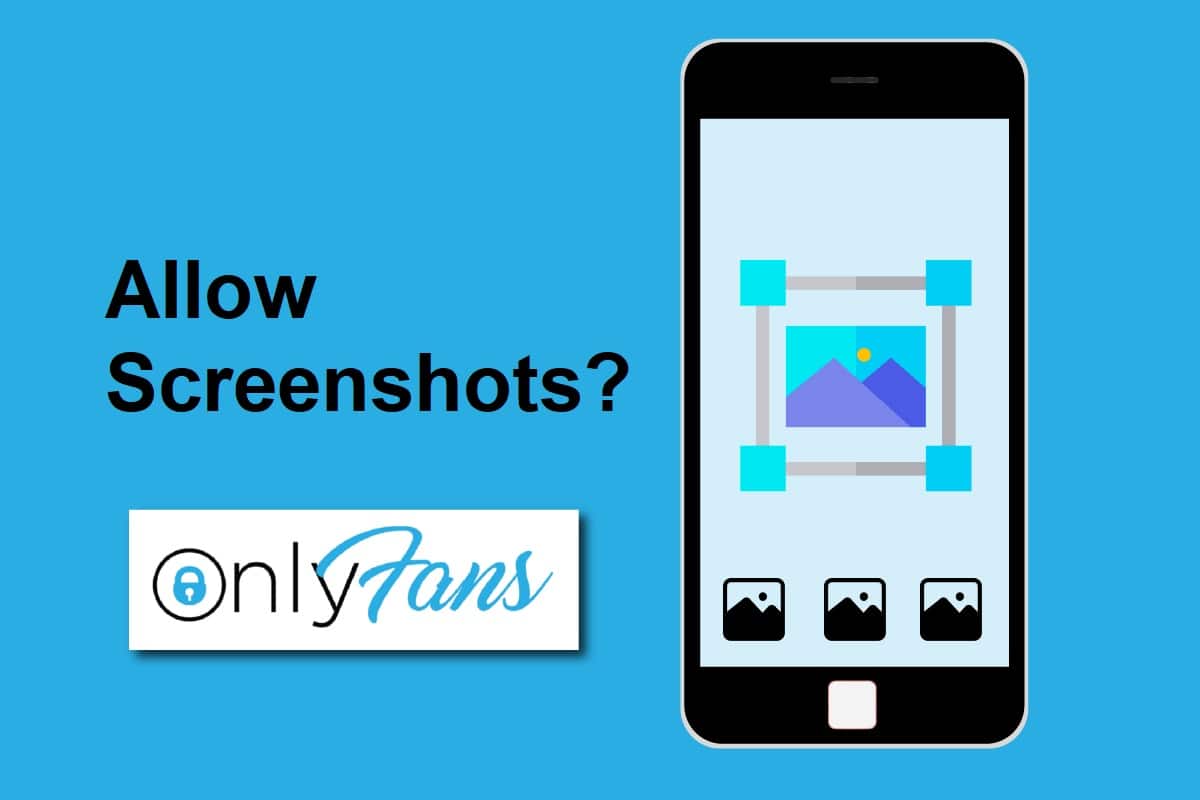 Contrary to what you might think, It might interest you to know that OnlyFans does not explicitly disallow screenshots. If you read their TOS document, you will see that you are allowed to print and download copies for personal use.
With this, it is safe to say that you are allowed to take screenshots of content you pay for on OnlyFans. Since you have paid for content, you should have access to it. However, what is not allowed is screenshotting it for commercial use or doing so for the sake of reproduction, publication, or even redistribution.
If you try using downloaded content, you screenshot from the platform contrary to the allowed usage, and you are caught. You will lose your access to the platform permanently after you have been forced to delete or destroy the content.
You also risk a lawsuit, and the platform has in place measures through which creators can report, and necessary actions will be taken in no time.
---
Can You Screenshot Content on OnlyFans?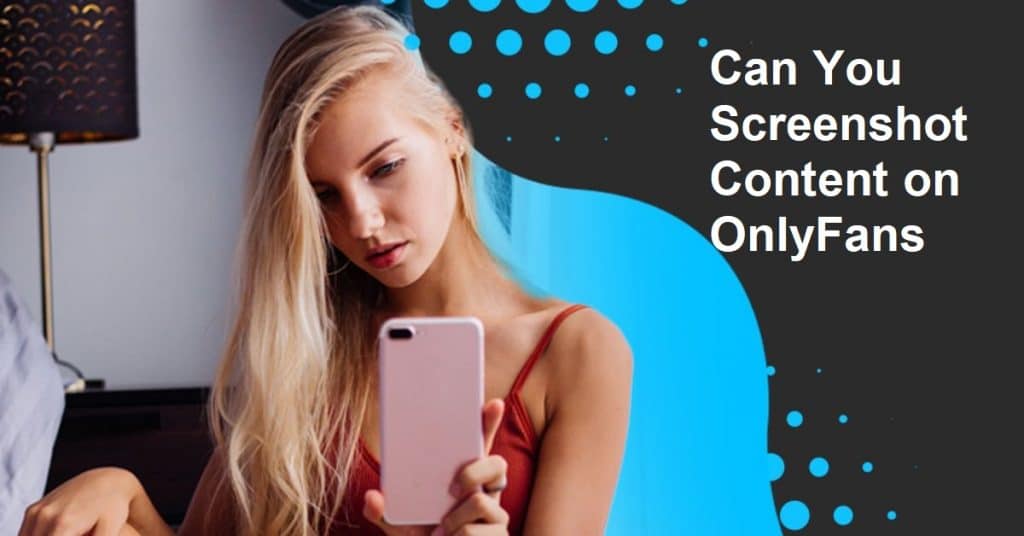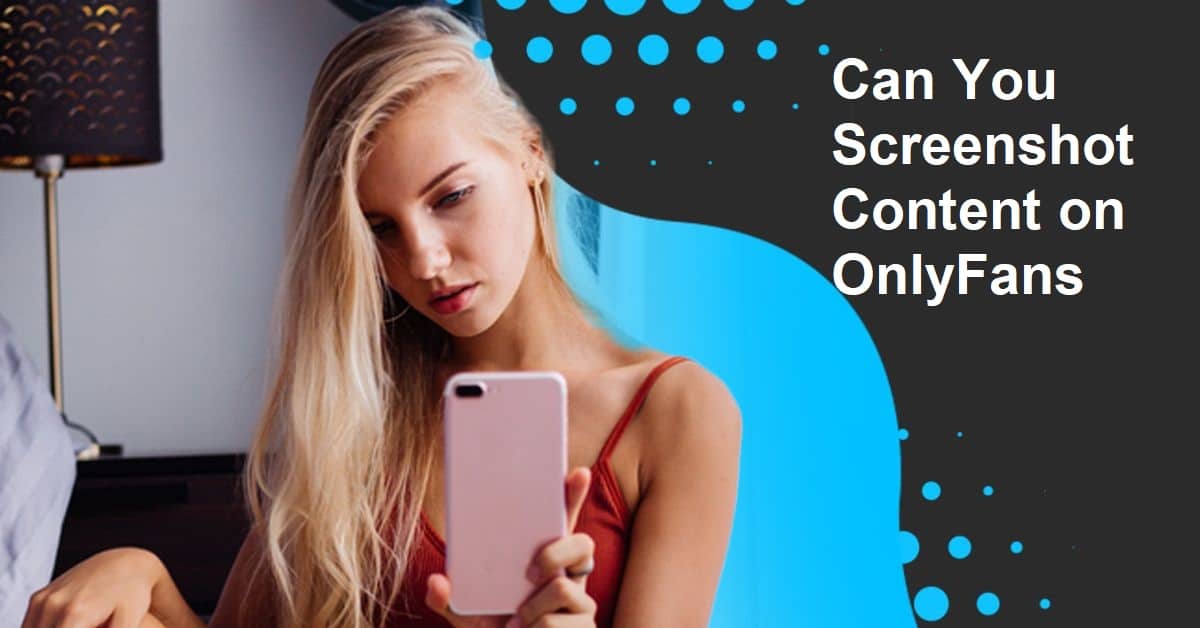 There is a rumor that if you try taking a screenshot of content from the platform, you will get a dark screen. Some even go as far as saying content creators are alerted anytime you try taking a screenshot. All of these and their variants are all lies by people who haven't even tried it or are doing such to discourage users from doing so. For the record, OnlyFans does not even have control of the API required to detect screenshots.
OnlyFans is available as a web application accessible from the browser interface. There is no native app provided for mobile phones. Web apps accessible from browsers do not have access to the API that reports screenshot activities. This makes it impossible for OnlyFans to know when someone has taken a screenshot or not.
This is different from Snapchat, which is available as a native app and, as such, could provide such features. Even if OnlyFans decides to disallow screenshots, there is no way it could enforce such from the app level with its current state since it is a web application.
---
Can you Download Videos from the OnlyFans Platform?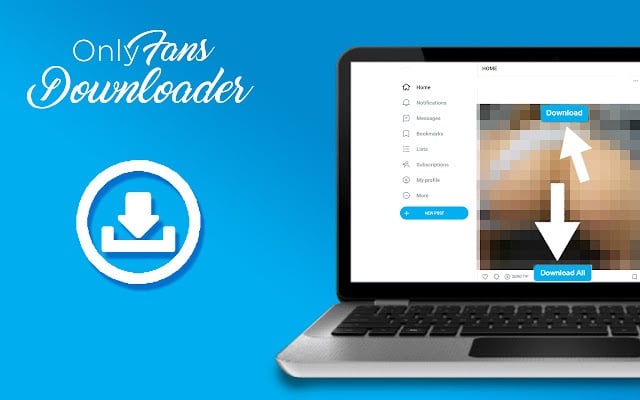 Did you see a video you are interested in on OnlyFans, and you want to download it? If yes, then this section has been written for you. Just like you are allowed to store pictures for your personal use, there are no issues doings with videos from the platform too.
However, as with the screenshot, you should avoid using them for commercial or other reasons. The major problem associated with the download of videos is being able to download them.
OnlyFans does not provide an official method of downloading videos. And for the video downloaders, such as savefrom.net, you have to deal with the fact that the videos are behind paywalls which are not something they are built for.
How, then, can you download videos from OnlyFans and save them locally on your device for future reference? There are a few tools you could use for that. Currently, the most popular tool for downloading OnlyFans videos is the YT Saver tool. W
ith this tool, you can log into your account on OnlyFans, navigate to the video of interest, and then download it. You'll need to install this application on your computer to use it and access its pro feature; you will need to be a paid user.
---
Does OnlyFans Protect Against Copyright?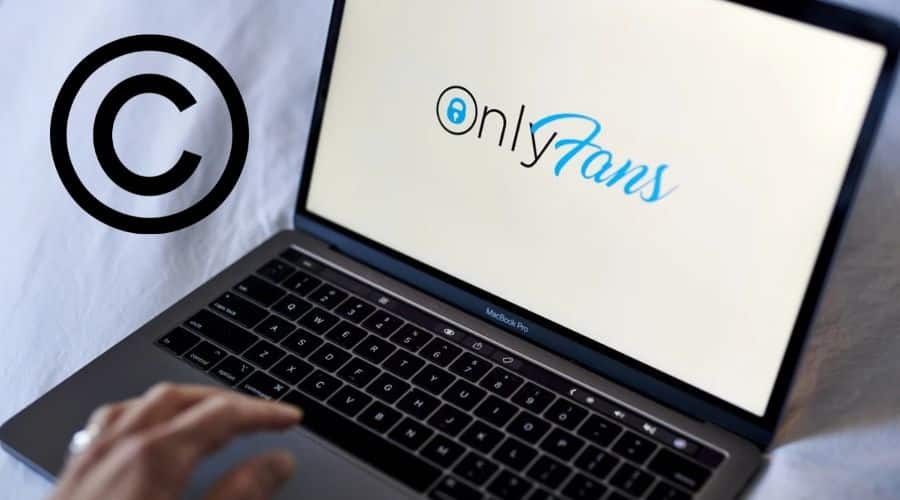 If you are a model on OnlyFans, you will want to know what is in place for you should someone tries to distribute your content without your consent. Well, OnlyFans does provide a reporting feature. And when you do, they should swing into action. But you need to know that there is only a little they could do as they can't go around filing lawsuits here and there.
And for small users, it might not be worth it for you and even OnlyFans to pursue. You must know that it is impossible to stop people from downloading your content, provided they are made available on the web. You can only go after the big offenders in most cases when the numbers permit.
---
Conclusion
If you want to screenshot content from OnlyFans, you can see from the above that you can do so on OnlyFans. And neither will you be stopped from doing that, nor you, the content creator will be notified. OnlyFans does not even have an idea when one screenshots content from the platform.
However, you have to be careful with regard to what you do with the content. Any other thing you use the content for, aside from keeping it for personal use on your device, is illegal. This includes publication, redistribution, reproduction, and even sale.