The legal proceedings of a business are complicated matters that have always required the help of a professional legal consultant. While legal representatives used to have a role related to the lawful establishment and running of a business before, with time, their responsibilities have increased.
Instead of solely being legal advisors, they are also considered business leaders and are responsible for tasks like financial management, data analytics, strategic planning, and even company communications. However, it becomes challenging for a legal operative to manage every job perfectly with the increased responsibilities.
This is where the role of a legal operations manager is introduced. Getting assistance from legal management software could remove the requirement of an additional employee and prove to be quite valuable in legal operations' assistance. Here's a short guide to legal operations management software and why it might be a good idea for your company.
---
What Is Legal Operation Management Software 
Legal management software assists your legal management team in the various tasks allotted to them. These tasks include strategic planning that aligns with the company's aims, business intelligence, financial management, data management, and much more.
In simpler words, your legal team will be required to manage legal activity surrounding the business, and legal software will help enhance their performance and productivity.
---
The Functions Of Legal Tech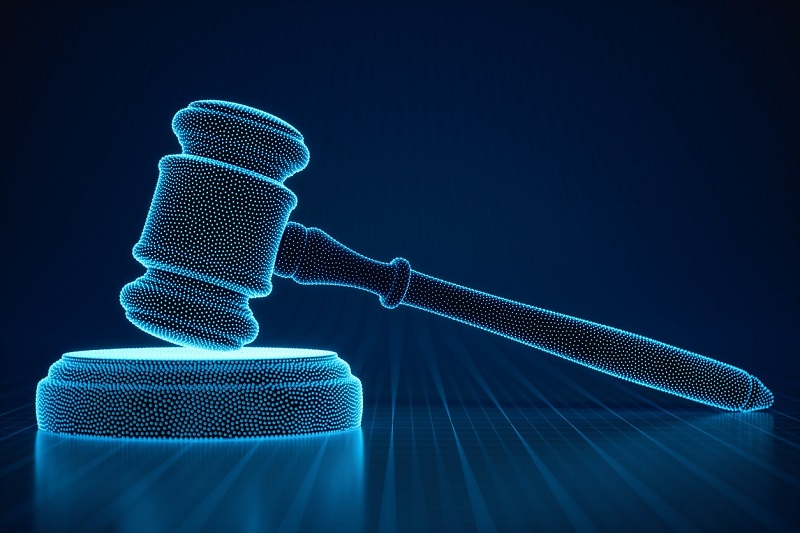 Digital transformation is taking place in every department of every business in this day and age.  Legal isn't going to stay behind in this race. Legal tech is an excellent alternative to manual working; a simple legal platform provides an organization's legal team with numerous features to help assist in their tasks. Artificial intelligence is used to automate repetitive tasks and control business outcomes. Some of these can include.
Contact requests can be streamlined by automation
The process of contract authoring can be simplified
Helps centralize contract negotiations by high-end analytics
Helps businesses achieve strategic goals
Budgets and financials can be efficiently handled
Automated notifications help enhance communication both within the company as well as client communication.
Extensive reports and dashboards enhance the contract analytics for an organization.
---
Benefits Of Using A Legal Software
Customized legal software will ensure that it's tailored to match every legal need of your company.  With its assistance, your legal management team will work more efficiently. In addition, there are many benefits legal operations management software provides, some of which are given below to help you understand more.
1. Increased Productivity 
Legal processes involve outside counseling, which can be time-consuming and require both the time and effort of a professional from your company's legal operations management team. An assistance software will help ensure that all processes are streamlined, whether invoice management or e-billing.
Once automated, processes will not need to be individually managed by employees. This will improve time efficiency and increase the productivity of employees since they'd have a reduced workload.
2. Improve Reliability 
An automated system for legal business proceedings will also ensure that legal professionals can share all recorded data regarding invoices and other processes with their clients in real-time.
Increased support is provided by the platform, and employees can rely on it to perform tasks much more effectively than they could manually.
3. Budget Control 
A great benefit of opting for a legal operations solution for your organization is that you're able to control your budget and spend a lot more efficiently than you usually would. The main reason for this is that no matter how professional, a human is still a human and could make errors in calculating and predicting future outcomes.
Whereas an automated system gives you access to tons of data analytics that help determine the best budget concerning profitable investments and associated benefits. By introducing legal software to manage your finances, you could ensure no errors and maximum payout.
4. Cost-Effective 
Getting legal management software is much more cost-effective than using traditional means to manage business proceedings. Although this might seem like a stretch, it's true that legal management software, even a customized one, could help you save tons of money on additional hiring costs, lower productivity issues, chances of errors, and much more.
If you opt for traditional alternatives, you'd have to hire a professional legal operations manager and additional assistance to manage legal data accurately. If you don't believe this, you should calculate the cost of a legal management solution and do a comparative analysis.
5. Good Investment 
A legal operations solution will give you a good return on investment if you track its progress. Getting one is a good idea for your company as it can help you predict any future opportunities for your business and analyze them in terms of risks and benefits.
The automated system is also helpful for market research and can even assist in brand marketing. This ultimately will increase the overall efficiency of your business as well as the ROI.
6. Enhances Business Strategies
Many processes like billing and transactions can be automated through legal operations systems and help maintain transparency within the management team. Regular reports and analytics will help keep every team member in the loop of what's happening in the marketplace.
This will give your team an idea of the opportunities and the risks and threats for the business. By having sufficient knowledge from data analytics and predictions regarding the company, the management team can develop business strategies that address every factor.
As we delve deeper and deeper into the age of technology, the only thing that a business needs to focus on is staying ahead of the game, and the best way to do that is to always have the best software for your operations. Companies need to adapt to the increasing demand for legal, technological standards these days.
With time, legal processes have become more complex and lengthy, and to stay ahead of the game from your competitors, you need to opt for a legal platform.
Especially businesses working on contracts should shift to digital operations to ensure maximum revenue, decrease contract management issues, and improve employee productivity. Technological evolutions have taken the world by storm.  For any organization to compete, it has to jump on the bandwagon of digitizing its departments.