PCs have come a very long way since the huge and clunky pieces of kit of the 1980s and 90s. But it's a journey that is continuing as technology, design, and the way we need to use these invaluable machines change.
Just how PCs are set to develop is very much open to debate. But, already, there are more than enough clues to give us a pretty good idea of what may be in store.
---
Flexible displays
When Lenovo introduced its ThinkPad XI Fold back in 2020, reviewers saw a glimpse of the possible future of all displays. In creating this, Lenovo has encapsulated another theme that we are likely to see going forwards – the increasing hybridization of PCs. In this case, it's with a tablet. But, as we shall see, it's going to involve phones too.
Another interesting development is going to be the emergence of foldable double screens, as used in Microsoft's Surface Neo. Anyone who has used two screens will know how convenient and time-saving they can be. For example, students writing essays from notes they have typed in lectures can refer to them side by side.
Or, for online games and casino players, on one screen they can be looking at reviews of the best ones and comparing the welcome bonuses that they offer whilst clicking through to the sites themselves on the other screen. This review gives you all the info these players might need to make their casino choices – and the use of a dual-screen PC would only make the process smoother.
---
More phone-like features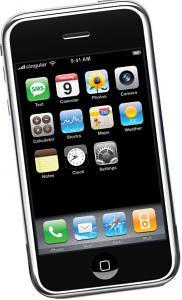 This has been in the works for some time now including when Microsoft started to make elements of their operating system look, feel and function more like apps than programs.
It seems very likely that this coming together of phones and PCs is set to go even further. This is a process that has already started thanks to the Samsung DeX system and other manufacturers are set to follow suit. It just makes sense to use a phone's computing power for more PC-style functions by connecting it wirelessly to a keyboard, screen and mouse.
To flip this, the links between phones and PCs are also getting closer thanks to phone apps like Microsoft's Your Phone and the MacOS continuity feature that allow for authentication, taking calls, sending messages, and sharing images between the two devices.
---
AI and biometrics
One of the biggest areas of anticipation is just how AI is set to transform PC use. Companies like Intel are predicting great things for this in the future, way beyond just being able to control a PC by voice commands.
This is also set to link to the increasing use of biometrics to make PCs more secure and intuitive, for example using face recognition to unlock them and enabling a machine to predict what sort of tasks may be needed when activated.
So, along with all the other givens such as lighter, smaller, more powerful PCs in the future, there are lots of changes on the way. And much of it has started to happen already.