Your USB 3.0 ports not working? Here are some tips to help you figure out if and why they're not working and how to get them working again. Read on for the details…
How to Distinguish USB 3.0 Ports from USB 2.0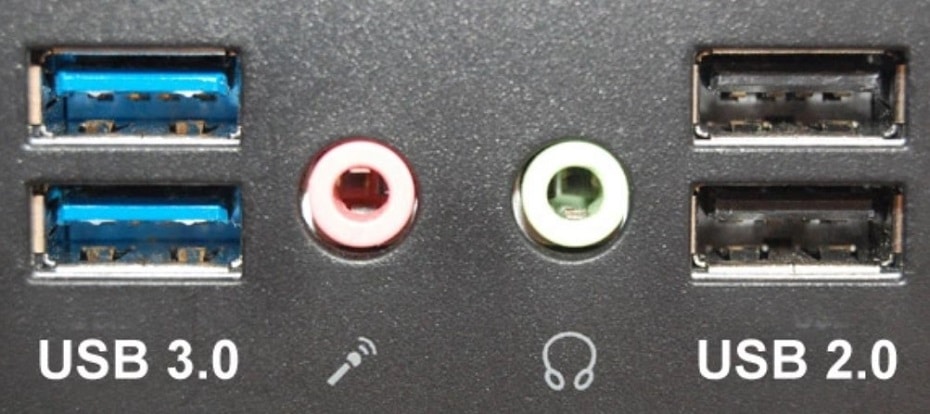 Distinguishing between USB 3.0 and USB 2.0 Ports is very simple and easy, yet some people simply can't tell the two apart. In this quick troubleshooting guide, we've highlighted some of the differences based on an in-depth review of some parameters. Here's a table of the differences at a glance.
| | | |
| --- | --- | --- |
| Features | USB 3.0 ports | USB 2.0 Ports |
| Color | Blue in color | Black or white in color |
| Super speed (SS)capability | Yes | No |
| Number of pins | 5 top pins & 4 pins at the bottom | 4 rows of pins |
| Transfer speeds | Max. 625 mb/s | Max. 60 mb/s |
That said, here are some possible reasons why your USB 3.0 port is not working.
---
1. Damaged Plug
How to fix it
The very first thing you want to do before you can get the damaged plug fixed is to identify the breakpoint. And to do that, please follow these steps:
Step 1: Locate the USB 3.0 interface on the motherboard after removing the case shell.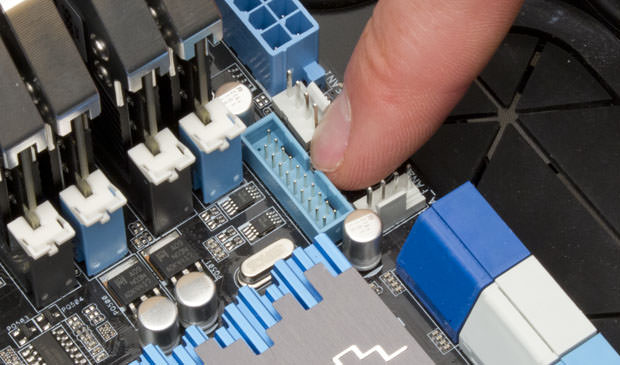 Step 2: Check and confirm that the USB cable does not make bad contacts or have damaged pins.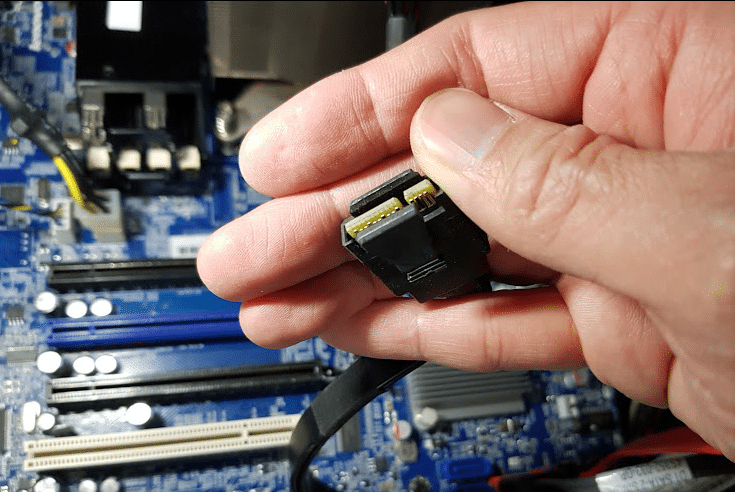 Step 3: Once you locate the breakpoint, all you need to do for the fixing is soldering it back together.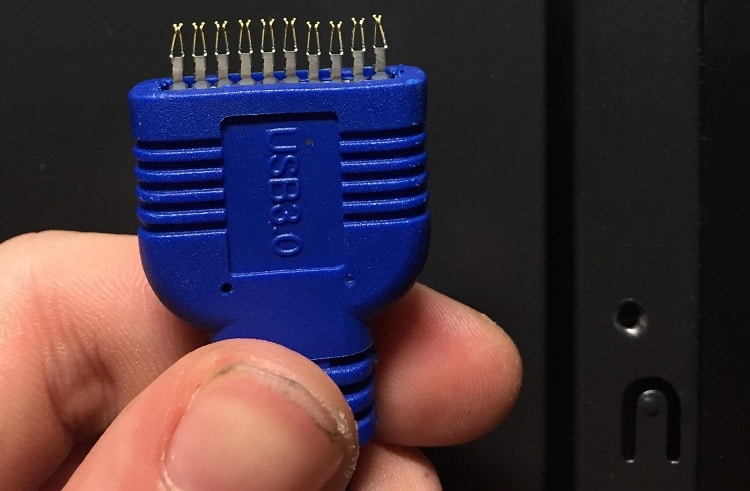 ---
2. Missing or Outdated Device Drivers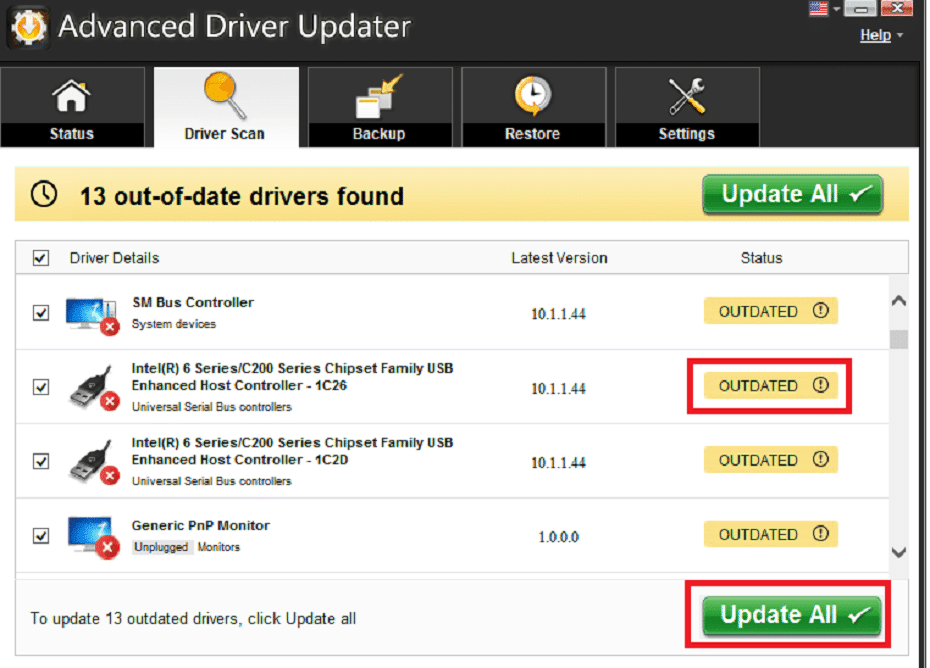 If your USB device isn't working when plugged onto a computer, then chances are that it's lacking essential drivers or the drivers haven't been updated in a very long time. Notice that if the reason for the USB 3.0 port's malfunction is related to drivers, you may still get alerts of successful installation and connection. It's important to have that in mind.
How to fix it
To get to the bottom of this, here are the steps to follow:
Step 1: Press the windows key and search for "computer management" app.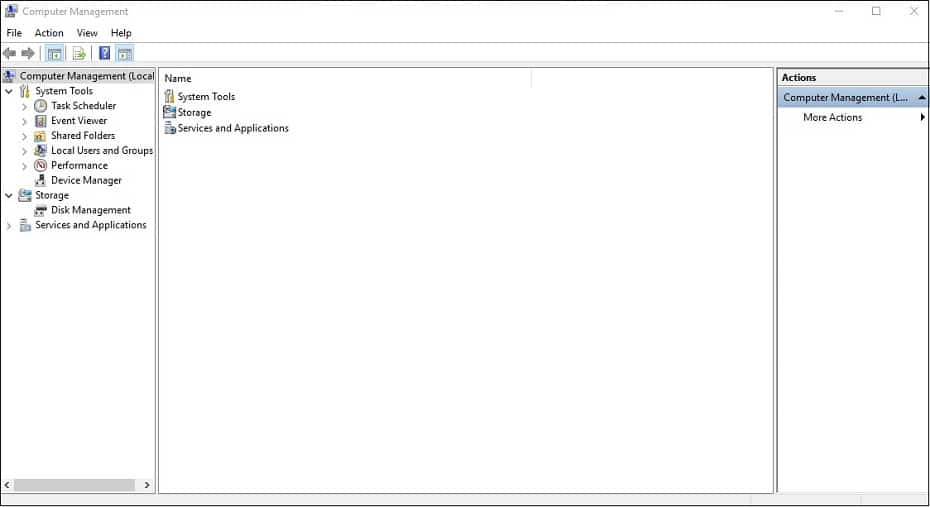 Step 2: On the left pane, scroll down to the "device manager" option.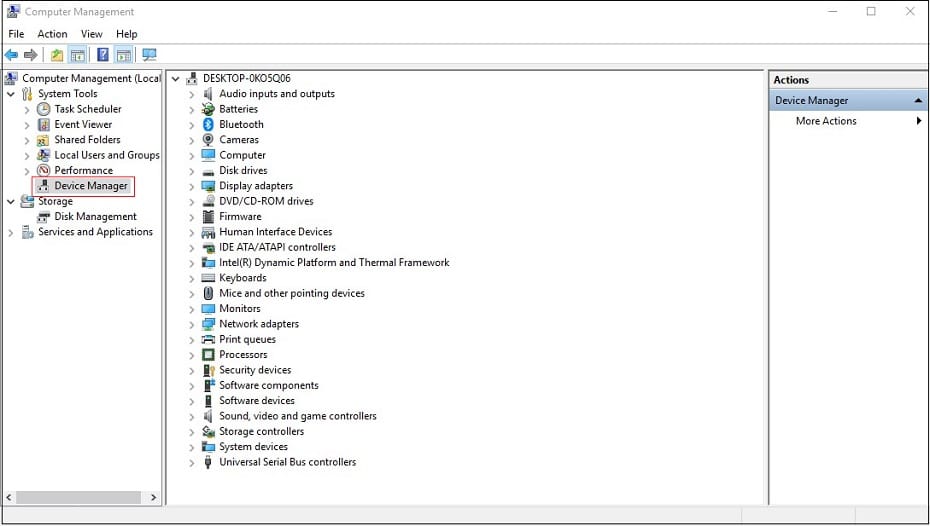 Step 3: Find the Universal Serial Bus controller then locate the USB device you can't use.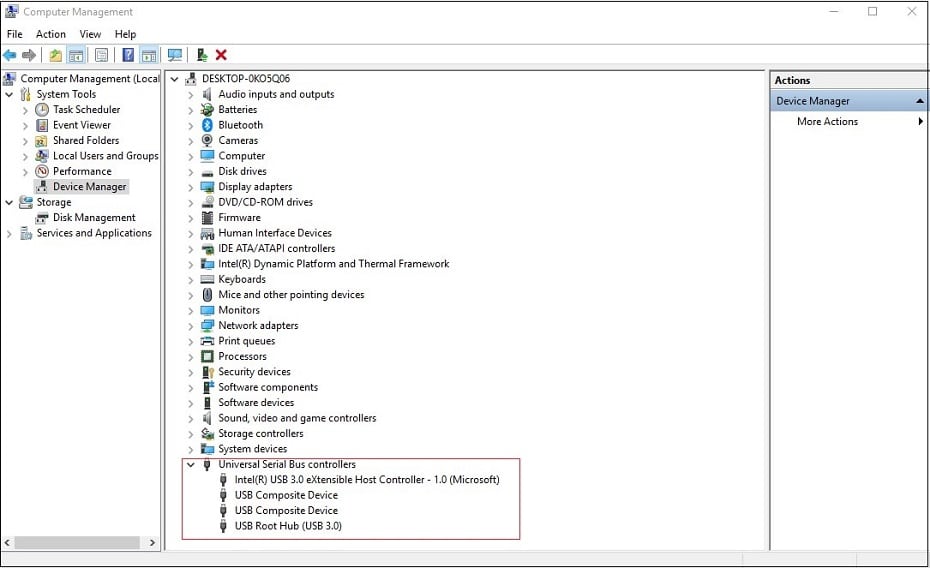 Step 4: In order to update drivers, right click then select "Update Driver" automatically.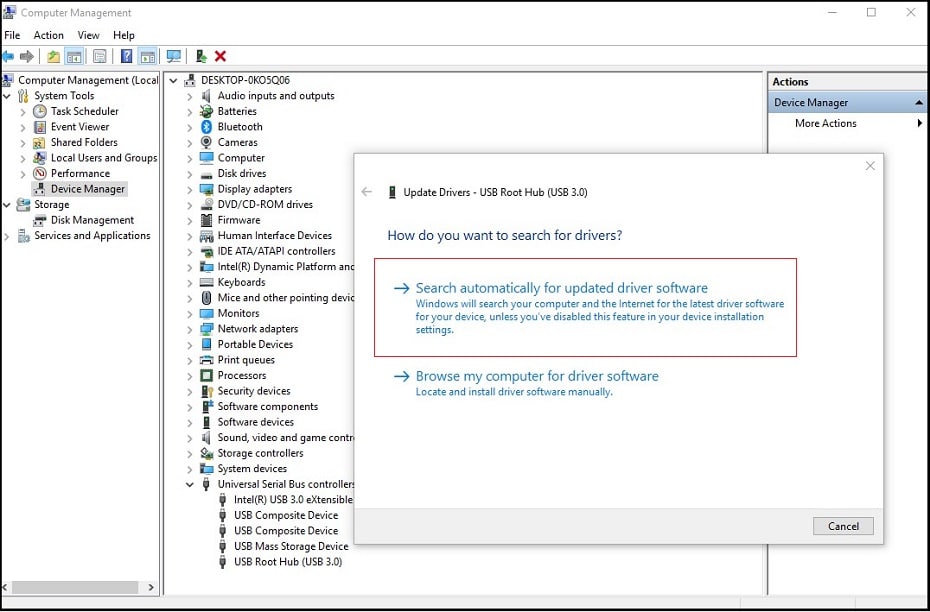 Step 5: To install drivers for your USB device, search for the drivers and then add the installation.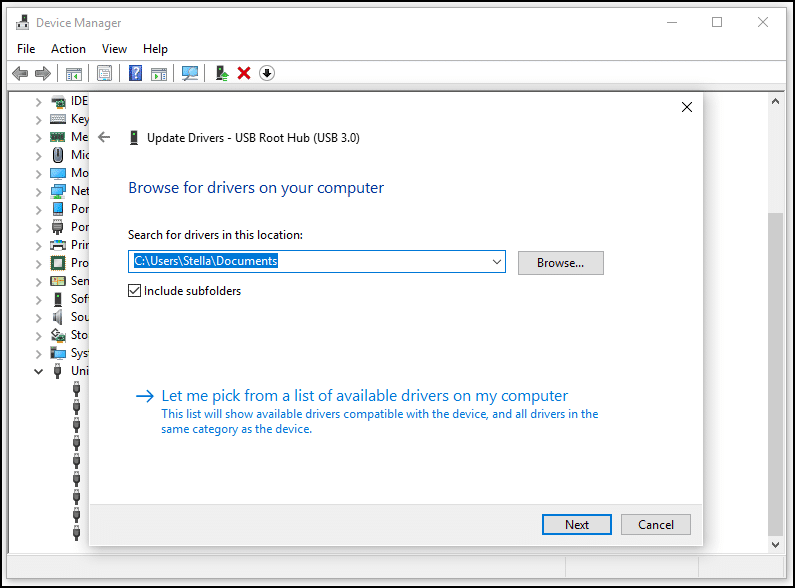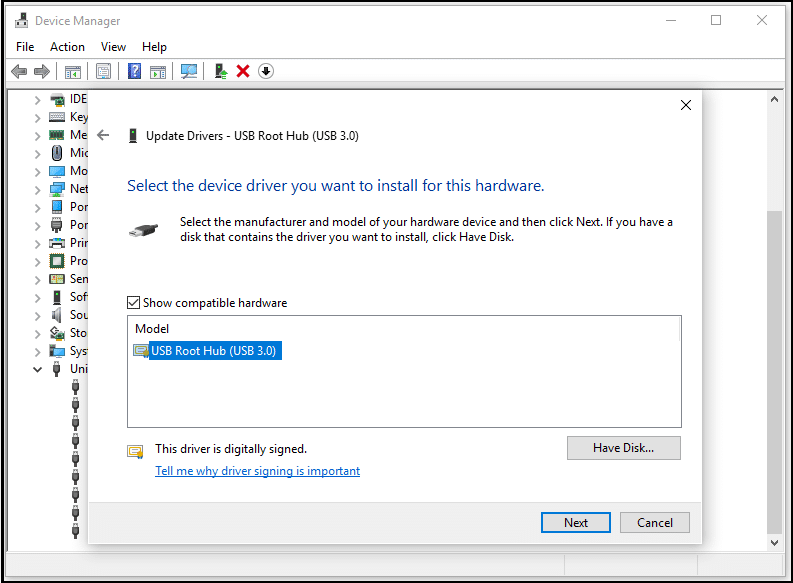 ---
3. Motherboard BIOS Out of Date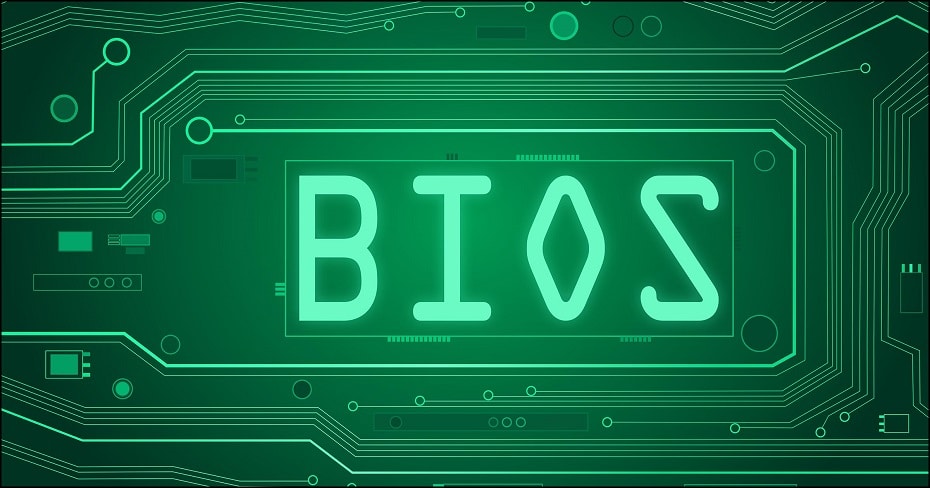 Another reason your device's USB 3.0 port is not working could be due to an outdated motherboard BIOS. Though not a common problem, outdated motherboard BIOS can impact the functionality of a USB 3.0 port. However, fixing it is not much of a challenge. Follow these steps to upgrade your device's motherboard BIOS.
Step 1: Check and confirm your motherboard's model and BIOS version.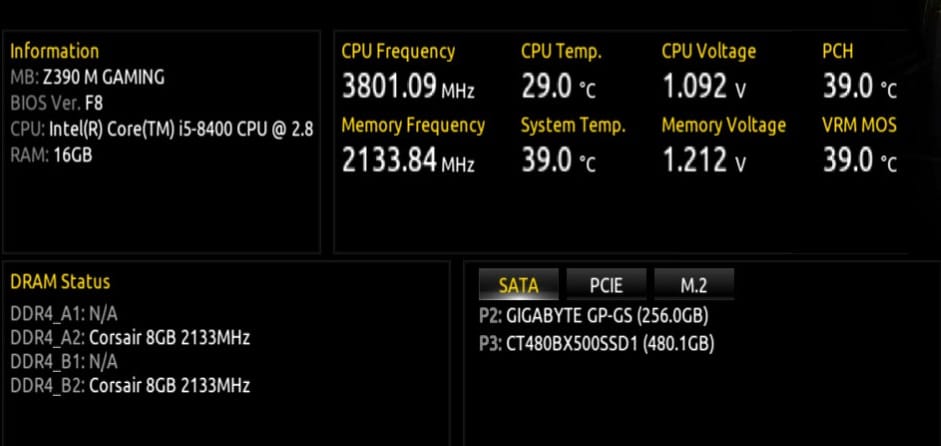 Step 2: Locate a replaceable BIOS file
Step 3: Flash BIOS to the earth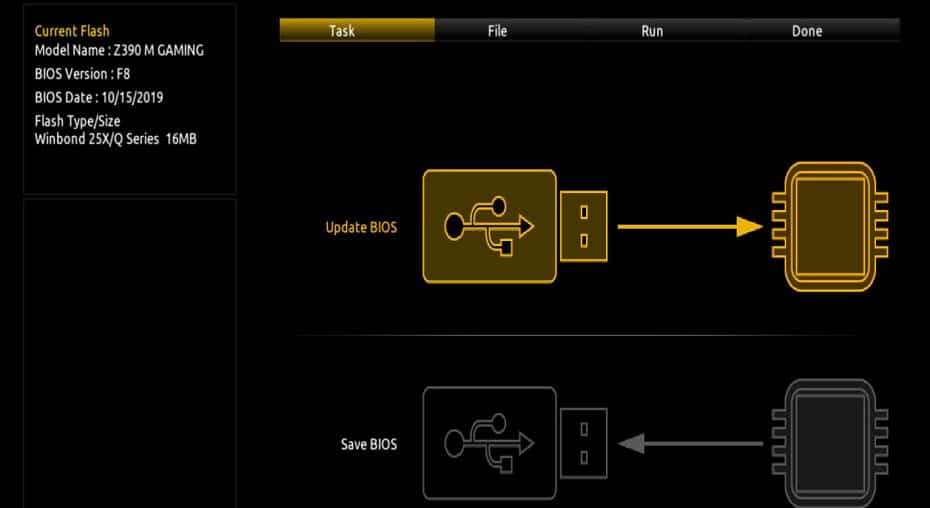 Step 4: Download the device's motherboard BIOS and update utility from the manufacturer's website.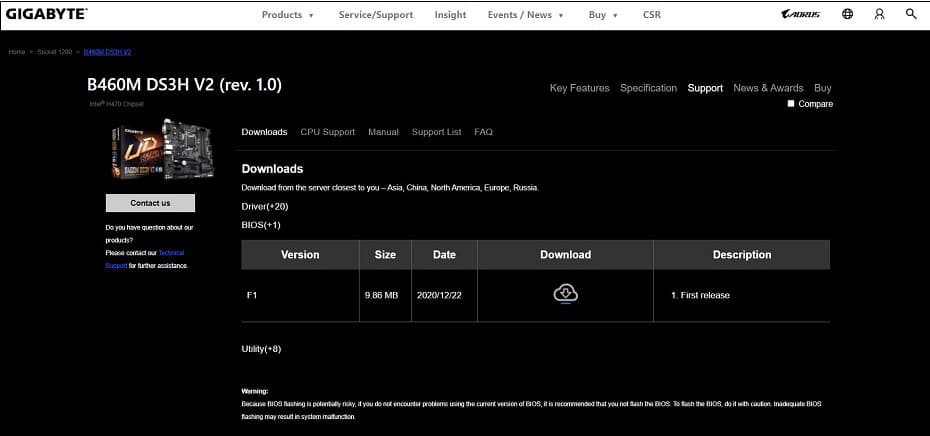 Step 5: Install the updates.
That's all you need to do to update your device's motherboard BIOS and have the USB 3.0 port working again.
---
FAQs on USB 3.0 Ports
1. Why is my USB 3.0 import file rate slow?
A couple of reasons come into play here. First, note that file importation write rate is significantly different from file read rate. Moreover, the USB 3.0 is not compatible with NTFS format. All these factors combined lead to the slow your file importation speed.
2. What's the current version of USB?
The latest USB version is USB 3.2 Gen 2 x 2. Initially, it was referred to as USB 3.2. According to its specs, the version features a 2 lane design each with a top speed of 10 Gbps, totaling 20 Gbps for the two.