Imagine online gaming without any glitches, frozen screens, and long loading times. Let your mind run wild, and think about a magical place where latency doesn't exist. Oh, and what about a gaming session without annoying pop-ups?
We have some good news and bad news. The bad news is that if you are experiencing difficulties while gaming, you are probably using the wrong browser. The good news is that we have plenty to recommend.
Players often neglect how much a browser can make or break their gaming session. We often see it only as an extension that makes gaming happen, without thinking about technical specifications. Yes, if you are reading your daily news and posting kittens on Facebook, then chances are you won't mind Microsoft Edge.
Well, at least your parents don't. But if you are looking for something that can support the UK based gaming site Amazon Slots, or RPG gaming, you'll have to put more effort than playing via the browser when you purchased your laptop.
We researched and gathered the crème de la crème of gaming browsers. All you have to do is pick one that sounds good to you.
---
Opera GX – The Ultimate Gaming Browser

You don't have to be a Mozart fan to love Opera. Ok, that was a bad pun, but Opera GX is believed to be the ultimate gaming browser out there. Why? It is one of the very few browsers designed and created with gamers in mind, and nothing beats a custom-made solution.
The list of advantages and features Opera GX provides is long and strong. Visually, it speaks to gamers with a bold combo of black and red with neon effects. The sleek design makes gaming the focal point of the entire experience, without excessive bars, tools, and other gizmos. Opera GX also comes enforced with a VPN system, as well as an ad blocker. The former helps you access all sorts of gaming entertainment with a different IP, while the latter ensures you are not bombarded with pop-ups or ads that simply want to slide in unnoticed.
The browser is also equipped with optimizing tools that enable optimum RAM usage. With Opera GC, speed will always be at high levels. Finally, the browser has a plethora of useful features, such as the calendar with releases, as well as integrations for streaming services, messengers, etc.
---
Vivaldi –  Music to Your Gaming Ears
If you haven't heard of Vivaldi, you should sort that out. We are not talking about the famous Italian composer (Four seasons, anyone?), but the browser with almost endless customization possibilities. Despite the fact its design is very similar to the one of Opera GX, Vivaldi still has many innovative features to offer.
The most notable one is the customization of tabs. Stack them, divide them, turn them into separate windows, and apply all sorts of modes that enable easy access and seamless fun. Another cool option is the no-tracking system, for safe gaming, without unnecessary exposure.
---
Chrome – Basic but Brilliant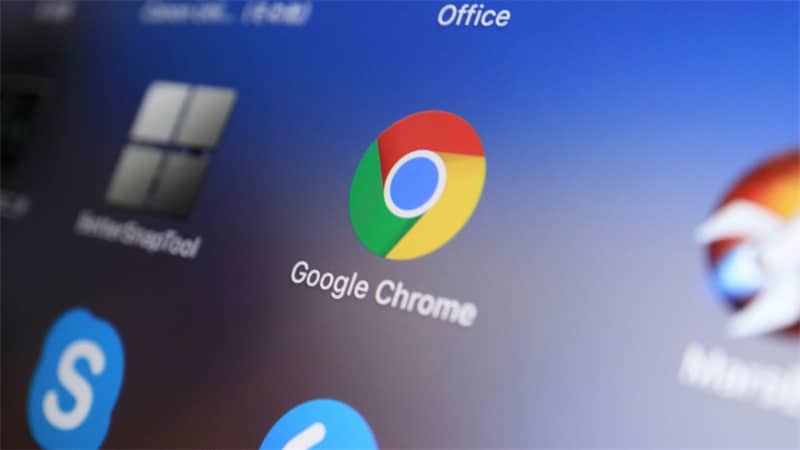 Chrome is… Chrome. Love it or hate it. The fact remains how Chrome dominates the internet. According to StatCounter, in October 2021, 64.67% of all internet users opted for Chrome. That many people can't be wrong.
Google's browser is perhaps the best browser for casual gamers and those who need a one-size-fits-all interface. It has many great features, such as the password manager, and can easily connect with your Google Account.
Safety-wise, it comes with a malware scanner and an ad blocker, but we would still suggest you be mindful of all those cookies you accept. Chrome is definitely not the ultimate gaming browser, but it is hard to neglect the fact it supports all HTML5 games out there.
---
Mozilla Firefox – Foxy Gaming Browser
Ah, Mozilla! It was a mega-hit in the early 2010s, and then it somehow slipped our minds and never found its way back. However, it is back and is foxier than ever. Allow us to introduce you to Firefox Quantum.
The latest edition of a once-popular browser is lightweight, fast, and reliable. Some argue it consumes less RAM than Chrome, and its open-source nature enabled the development of some pretty neat features.
The latest Firefox has dark and light modes and a new and improved password manager. On top of all that, users can choose to disable tracking codes. No more cookie crumbs that may lead to annoying advertisements in the middle of play.
Another aspect in which Mozilla Firefox Quantum shines is day-to-day usage. Similar to Chrome, it is a universal solution for all your internet needs, but maybe just a tad bit safer than its Google counterpart.
---
Brave – For Bold Players Out There
We saved Brave for last because it may be a lot to handle for many. Basically, it is a mix of all the browsers we mentioned beforehand. But does that make it the ideal browser for you? Let's see!
Brave sure was bold enough to get inspired by all other browsers and upgrade their most popular features. For instance, just like Mozilla Firefox, it is an open-source project. The chromium project found a way to integrate all Chrome extensions into Brave, making it feel more familiar to Chrome users.
It comes as no surprise that Brave is safe and reliable. The browser has Brave Shields that protect your data and privacy. Still, it should be mentioned how it has struggled to surpass Firefox Quantum in terms of safety. Like most copies out there, it can't live up to the original. It could be a good choice for players looking for niche browsers with some customization possibilities and a user-friendly original layout.
As you have probably figured out by now, the differences between the most popular gaming browsers are minimal. It all comes to what you want and how you prefer your gaming experience to be. In the end, why not try all of them and settle for one that works for you?