Laptops are equipped with many features to serve different users and creators. Some people use the device for gaming and entertainment. Others use the machine for work, from creative projects to technical production. Depending on your objective, laptops make for a very dynamic tool.
An all-rounder laptop is a device that can serve any purpose. They accommodate laptop users who want to play games or do work. Due to their versatility, these best laptops come with excellent specs, including a state-of-the-art CPU and GPU. These two components work together to run resource-intensive programs. Investing in a high-quality CPU and GPU can extend your laptop's life.
Below, you will find the best all-rounder laptops. We'll share our picks from multiple brands and price points.
---
1. ASUS ROG Zephyrus G14 GA402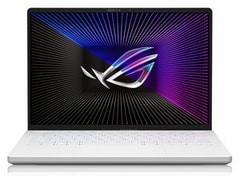 ASUS ROG Zephyrus laptops are some of the best all-rounder devices on the market. They are compact in design, have high-quality specs, and deliver powerful performances. The ASUS ROG Zephyrus G14 is a versatile laptop suitable for many tasks, from gaming to web design. It is also appropriate for video editing, graphic design, music production, and processor-intensive tasks.
Its excellent specs include up to an AMD Ryzen 9 7940HS CPU and up to NVIDIA GeForce RTX 4090 GPU.
---
2. Dell XPS 9500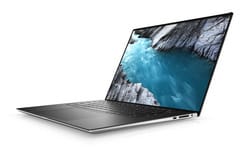 The Dell XPS 9500 is a rugged laptop with an impact-resistant Corning Gorilla Glass 6-screen display. Enjoy 100% Adobe Color with fast, stable, high-resolution graphics. Dell XPS 9500 is the ideal laptop for various purposes, from graphic design to web development. Its solid specs include a 10th gen Intel Core i7-10750H and NVIDIA GeForce GTX 1650 Ti.
It also features a 15.6″ Full HD Infinity Edge Anti-Glare 500-Nit display.
---
3. ASUS ZenBook S 13 Flip OLED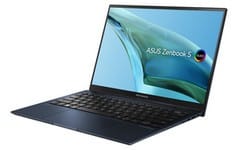 The ASUS ZenBook S 13 Flip OLED features a super-light and ultra-thin design, allowing users to carry it anywhere. The laptop includes an impressive 13.3-inch 2.8K OLED display that showcases vivid graphics with up to 550-nits peak brightness and 100% DCI-P3 colour gamut. Its convertible design allows you to switch between different modes for your preferred viewing experience.
Additionally, enjoy up to a 13th Gen Intel processor, Iris Xe graphics, and a long-lasting battery.
---
4. Acer Aspire 5
The Acer Aspire 5 is a budget-friendly laptop with impressive features. It has Acer True Harmony technology, offering superior audio to comparable models. In addition, the laptop features 4GB of RAM, 7.5 hours of battery life, and Acer Color Intelligence.
Its Acer Blue Light Shield makes your screen shine with bright, vibrant colours that won't strain your eyes. This Acer model features AMD Ryzen 3 3200U, AMD Radeon Vega 3, and a 15.6-inch Full HD IPS display.
---
5. ASUS TUF Dash F15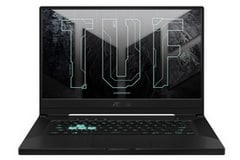 The ASUS TUF Dash F15 is one of the best all-rounder laptops for gamers. The device contains all the specs you need to maximize your gaming experience. Simultaneously, you have a slim and featherlight portable machine. Also, you get a powerful 90 Wh battery from this ASUS model, which is impressive for a gaming laptop.
The ASUS TUF Dash F15 includes the latest Intel Core i9 processor, up to an NVIDIA GeForce RTX 4060 GPU, and up to 32GB of RAM.
---
6. Microsoft Surface Laptop 3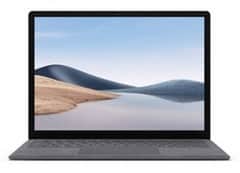 The Microsoft Surface Laptop 3 has excellent power behind its processor, efficiently handling transcoding, video editing, and multi-tasking. Enjoy up to 11.5 hours of battery life, fast-charging capabilities, and Instant-on and Windows Hello tablet features.
It also includes Dolby Audio-supported Omnisonic speakers and the PixelSense Display, which acts as a touchscreen. The Microsoft Surface Laptop 3 contains a 15-inch PixelSense display with AMD Ryzen 5 3580U and AMD Radeon Vega 9.
---
7. Lenovo Ideapad 3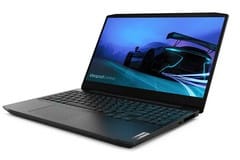 The Lenovo Ideapad 3 is a massive improvement over previous incarnations in the series. The Ideapad has an advanced cooling system, four-side thin bezels to maximize the view of the FHD display, and an ergonomic design. This all-rounder laptop includes a 14-inch FHD screen. It also features solid specs, like the AMD Ryzen 5 5500U and AMD Radeon 7 Graphics.
---
8. MacBook Air M2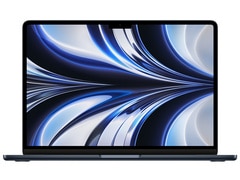 The MacBook Air M2 is Apple's thinnest and lightest notebook. With a powerful 8-core CPU and SSD storage, this laptop can easily create images, animations, and streaming videos. It also has the sought-after M2 chip, which offers excellent computer power. The MacBook Air M2 has a 13.6-inch Liquid Retina display, an 8-core CPU and GPU, and up to 18 hours of battery life.
---
9. HP Pavilion Aero 13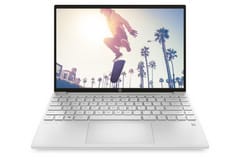 The HP Pavilion Aero 13 may be your best pick for a budget-friendly all-rounder laptop. There's much to sink your teeth into here, including a magnesium-aluminum chassis, extended battery life, and 16GB of RAM. The Aero 13 is comparable in performance to the acclaimed MacBook Air at a fraction of the price. It pairs the AMD Ryzen 7 5800U and 512MB AMD Radeon Graphics with a 13.3-inch display.
---
10. Acer Swift 3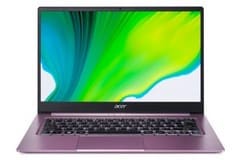 The Acer Swift 3 is another budget-friendly laptop with many features. This reliable laptop contains 16GB of RAM, a beautifully designed keyboard and trackpad, and high-performance specs. Although it may be plain aesthetically, the laptop includes solid computing power with Intel Core i7-1165G7 and Intel Iris Xe Graphics.
---
11. MacBook Pro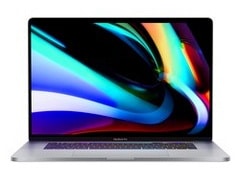 While the MacBook Air offers plenty of features to peruse, the MacBook Pro is its feature-heavy sibling. It provides sharp graphics at a 2560 x 1600 resolution, 16GB of RAM, True Tone technology for improved eye comfort. In addition, it includes four Thunderbolt 3 ports with connection speeds of up to 40GPS, among many other advantages.
The MacBook Pro uses Quad-core 10th gen Intel Core i7 and Intel Iris Plus Graphics.
---
12. Samsung Galaxy Book2 360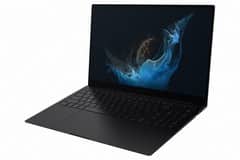 The Samsung Galaxy Book2 360 is one of the best 2-in-1 laptops with features for both laptop and tablet formats. This device was designed with a superb display and 11 hours of battery life. This convertible, lightweight laptop is versatile, portable, and powerful. It includes a 13.3 AMOLED display with the latest Intel Core i7 and Intel Integrated Iris Xe specs.