There are various types of investments on the market that you can consider in order to build wealth. In recent years, cryptocurrency trading has boomed in popularity.
If you want to try your luck in this form of trading, you need to find the appropriate cryptocurrency trading platform where you can buy and sell cryptocurrencies. Since there are several trading platforms available, choosing the right one can be daunting. Read on to learn what to consider when choosing a best defi crypto platform.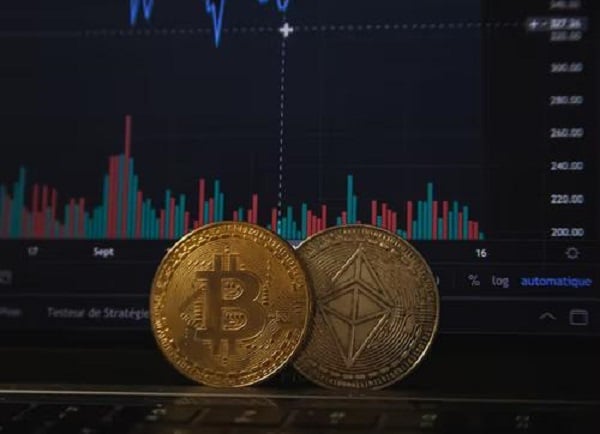 ---
Type of Crypto Exchange
There are mainly two kinds of exchanges in crypto which include centralized and decentralized. In a centralized exchange, a central entity owns and controls transactions. When you choose this platform, you buy cryptocurrencies using fiat money, and it is ideal for beginners.
On the other hand, there are decentralized platforms that consist of networks that do not include a central entity that governs their operations. The decentralized platforms that these services provide allow users to trade crypto assets directly with each other without going through third parties.
---
Cryptocurrencies Available
The number of cryptocurrencies available in the market continues to grow, so you need to choose a platform that offers the appropriate currency to suit your needs. You need to do your homework first to choose the option you can invest in since there are more than 1300 cryptocurrencies.
With so many options available, it is vital to use the crypto exchange comparison to choose the financial products that fit your needs the most. While it may seem easy to choose financial products, this is not always the case. For this reason, you must pick the right platform that allows you to compare cryptos and their rates.
---
Account Opening
Make sure the exchange platform you choose is authentic and legitimate before you sign up for your account. This will help you ensure your money will be safe. Cryptocurrencies are decentralized and are not regulated by a central bank so as a result, they are open to fraudsters who can create fake exchanges to scam unsuspecting investors.
Try to check the platform's online reviews before opening an account. Other things you can consider include platform insurance and making sure you know all the requirements for account opening.
Various exchanges come with various funding options like bank transfers to your account. Make sure the funding option offered by the platform you choose is available in your country. Additionally, you also need to take into account the purchase methods available on the specific platform you choose.
Other platforms offer several ways of buying cryptocurrencies such as debit cards, bank transfers, credit cards, or PayPal. If you realize that the exchange platform only offers one payment method, it might be a sign that it is not legitimate.
---
Transaction Fees
Once you choose the right platform, you are ready to start trading. The first thing you need to know is the trading fees involved for different pairs offered. Each trading exchange has some form of fees charged for various transactions. The fees usually depend on the size of your transaction, type of transaction, or level of activity.
When you deposit money in your wallet to start trading, other exchanges charge fees and the same applies to withdrawals. Therefore, you need to consider the impact of fees on your investment. If you plan to make several transactions every day, you should consider a platform with lower fees. Check if the exchange does not have hidden charges or fees.
Another crucial aspect to consider relates to the platform's level of liquidity for the investors. This will make it easier for traders to take on bigger positions without compromising their trade. They can also withdraw their money whenever they want.
---
Real-time Trading Information
When you choose a trading platform, you must know your needs. If you are a novice trader, make sure you select an exchange that provides training and educational tools to help you get started and improve your trading skills.
Other platforms allow traders to communicate with each other and provide real-time trading information. With the latest information about the markets, you can keep up to pace with everything taking place in the market.
---
Platform Features and Trading Services 
Each trading platform comes with unique features like an intuitive interface that allows the traders to buy and sell crypto in just a few clicks. Other platforms offer advanced trading tools like stop losses to protect investors against losses.
This option is designed to protect your assets by setting the minimum amount of risk you are willing to take per trade. When choosing a platform, check the trading strategies offered like day trading, swing trading, position trading, and average cost.
More importantly, make sure the website has a fast loading speed and is easy to navigate. When you are still a beginner, it is a good idea to find a platform that is easy to use to avoid costly mistakes. Most platforms allow the traders to sign up for a free trial account to help investors familiarize themselves with the site before they begin trading with real cryptocurrency.
While it is crucial to seek advice from an experienced trader to make an informed decision, the exchange you choose should also be mobile optimized to help you trade or check your account on the go.
---
Customer Service
When picking an exchange, you must check its reputation and level of customer support. Platforms with good customer services are responsive to the clients' queries, and they assist whenever needed. Experience can also help you make a better choice. All you need to do is check the number of years the exchange has been in existence.
However, some new platforms are reliable and safe. Therefore, your ultimate choice should be a matter of personal preference which means you must use your discretion.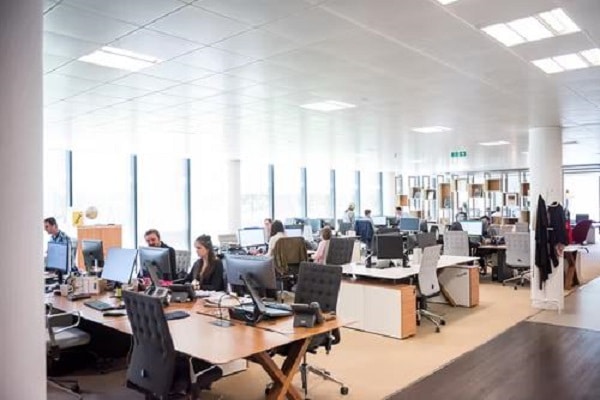 Cryptocurrency trading is increasingly gaining popularity, and many people are joining the bandwagon to build wealth. However, before you begin trading, you must find the perfect crypto platform to help you get situated.
Since there are several platforms available, you can consider the factors outlined above to guide you in your search for a reliable exchange. Though, it is not guaranteed that every trader will make money from cryptocurrency trading.