The popularity of cryptocurrencies has only increased in recent months. The value of some of the digital assets has increased, and significant investors have supported many of them, leaving the coins even more enticing. Over time, investors have come to trust Bitcoin, the world's oldest and most popular cryptocurrency. Do you know the origins of Bitcoin, which have been the subject of endless debates on various social media platforms?
Since its inception in 2008, the price of a single Bitcoin has increased dramatically, with significant ups and downs along the way. It reached an all-time high of around $60,000 and has since fluctuated. Consider the rise of bitcoin to its current position as the most valuable cryptocurrency globally.
---
The origin of Bitcoin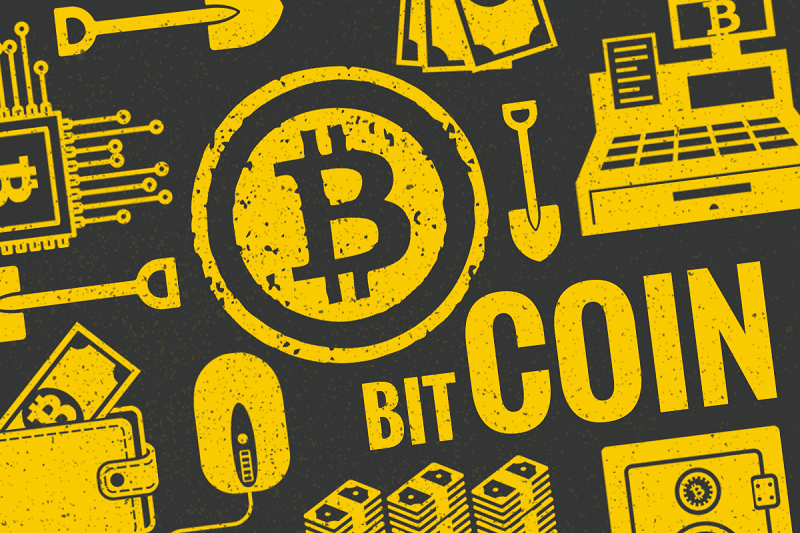 It's been a little over a decade since Bitcoin, a form of digital currency, first appeared on the scene. Early in 2009, it was made open-source software by the enigmatic Satoshi Nakamoto. In January 2009, Nakamoto and an early Bitcoin adopter exchanged their first bitcoins.
The domain name bitcoin.org was surreptitiously registered online in August of that year. A paper titled "Bitcoin: A Peer-to-Peer Electronic Cash System" was circulated on a cryptography email group two months later.
The paper is the first time Satoshi Nakamoto's name appears on the internet, and it permanently links the cryptocurrency to his name.
---
To facilitate the transfer of money over the internet, Bitcoin was created in 2009. The digital currency was designed to offer a unique payment system that might operate without central supervision but could be used the same way as traditional currencies.
Like any other asset, Bitcoin can be traded for cash. In addition to the numerous cryptocurrency exchanges available online, transactions could also be held out in person or across any communications platform, making it possible for small businesses to accept bitcoins.
People in the United States typically use Bitcoin as an alternative investment to stock and bond holdings to help diversify their portfolios. Although Bitcoin can be used to make purchases, there are only a few merchants who accept it.
Bitcoin is accepted by several well-known brands like Microsoft, PayPal, and Whole Foods. Small local businesses and websites may also buy Bitcoin, but you'll have to do some research to find out.
Alternatively, you can also use an online service that links your crypto account with a debit card. This means you can use Bitcoin just like a credit card. In most cases, a financial institution converts your Bitcoin into U.S. dollars on the spot. You can also buy vps with bitcoin.
---
Who are the main competitors of Bitcoin?

Is there anything else you'd like to try? Observe what other Blockchain Platforms Bitcoin users took into account when making their purchase decision.
In comparing various solutions, buyers contrast competencies in groupings such as contracting, implementation, service and support, and the capabilities of the specific product.
A decentralized software platform, Ethereum (ETH), is the first Bitcoin alternative on our list and allows for creating smart contracts and decentralized applications (dApps) without the need for third-party intervention.
When it comes to creating a set of financial products that anyone can use, regardless of their nationality, ethnicity, or religious beliefs, Ethereum is at the forefront. Anyone without national infrastructure and state identification documents can acquire access to bank accounts, loans, insurance, and a range of other financial products in several countries because of this.
After Bitcoin (BTC) launched in 2009, Litecoin (LTC) was the first cryptocurrency to follow suit in 2011, earning the nickname "silver to Bitcoin's gold."
Charlie Lee, a former Google engineer and MIT alumnus created it. Scrypt is used as the Proof of Work (PoW) for Litecoin, an open-source global payment network controlled by any central authority (CPUs). Litecoin is similar to Bitcoin in many ways, but it generates blocks more quickly, confirming transactions more quickly.
ADA is an "Ouroboros proof-of-stake" cryptocurrency developed by cryptography, math, and engineering experts. Charles Hoskinson is a co-founder of the project, co-founded by him. He left Ethereum because he didn't like the project's direction, and he went on to help create Cardano in its place.
DOT, the Polkadot (DOT) cryptocurrency, is a proof-of-stake (PoS) coin designed to allow other blockchains to communicate with it. Allowing oracles and permission and non-permissioned blockchains to work together under the same roof is the goal of its protocol design.
Interoperability between different networks is made possible by Polkadot's relay chain. There is also the option of creating a "para chain," a type of "parallel blockchain" with its native tokens for specific use cases.
To provide enterprise solutions, Stellar (XLM) is an open blockchain network that connects financial institutions to facilitate large transactions.
With the advent of new technologies, banks and investment firms can now complete large transactions in a fraction of the time, with a fraction of the costs, and for a fraction of the money, they used to.
---
How did Bitcoin make its way to the transactions?
Transactions on the Bitcoin network are protected by public-key cryptography. Bitcoin transactions can only be completed if each participant has a pair of public and private keys that control a portion of the currency.
A user must share their public key to receive funds. While a public key can authorize the use of funds received through the associated private key, this information must be kept confidential.
It is possible to transfer bitcoins to a new owner by signing transactions with the private key associated with their bitcoins. To be included in a distributed ledger, the transaction must be broadcast to the network.
---
Why is Bitcoin so important in the cryptocurrency world?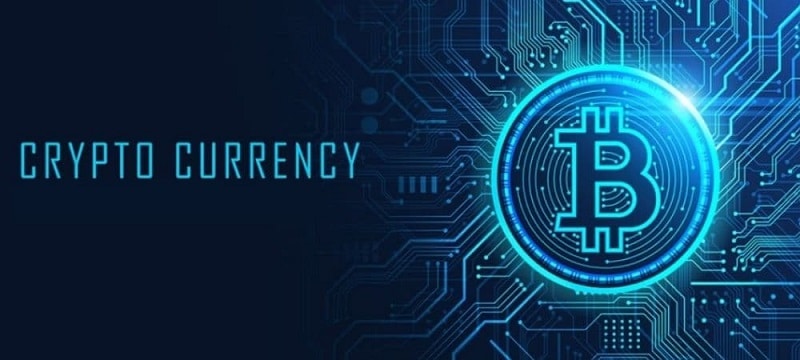 A distributed public ledger or digital database can be created using blockchain technology. This ledger is encrypted, and it keeps track of all Bitcoin transactions via cryptography. Miners manually confirm every transaction in Bitcoin as part of the mining process. Bitcoin transactions are safe because of this.
In addition, the rapid rise in Bitcoin's value has drawn the attention of many investors. It's now possible to buy and sell this currency on various platforms. They're called crypto exchanges because they make it easy to buy and sell digital currencies.
In addition, the ability to store value in Bitcoin has proven to be a valuable asset. That's why it's been likened to gold. Bitcoin has shown that it is more resilient than fiat money in times of economic crisis. As a result, during a financial crisis, this cryptocurrency can be used to store value.
---
Final Thoughts
You should still take your time to learn about Bitcoin, including how it functions and what you can do with it. Also you should know how to buy bitcoin cash. You'll be able to make an educated decision about this cryptocurrency.