When it comes to online payment methods, e-commerce merchants today have many possibilities. Because of this, in this article, we'll examine our recommended approaches to receiving payments online.
This list will assist you in comprehending some of the most well-liked online payment options and selecting the best one for your company.
When it comes to online payment alternatives, you have many choices. Five of the most popular online payment systems are listed below:
---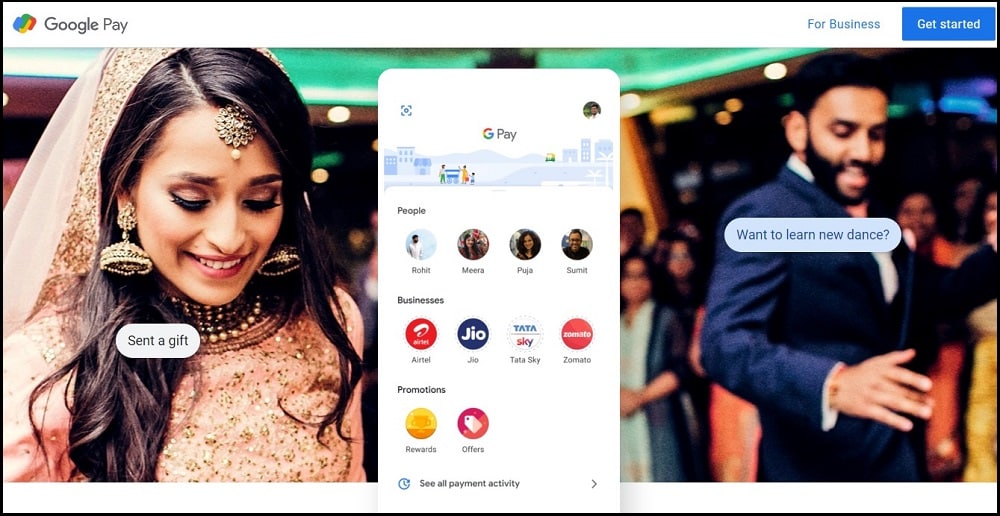 Google's response to PayPal is Google Pay. Users can utilise Google Pay to make purchases using an account linked to their Google profile. Because so many Internet users use Google for other services, using Google Pay to make a purchase is significantly easier than using alternative payment methods.
For accepting Google Pay, merchants are not charged any fees by Google. The credit card company might impose a transaction fee if a customer uses a credit card in-store with Google Pay.
---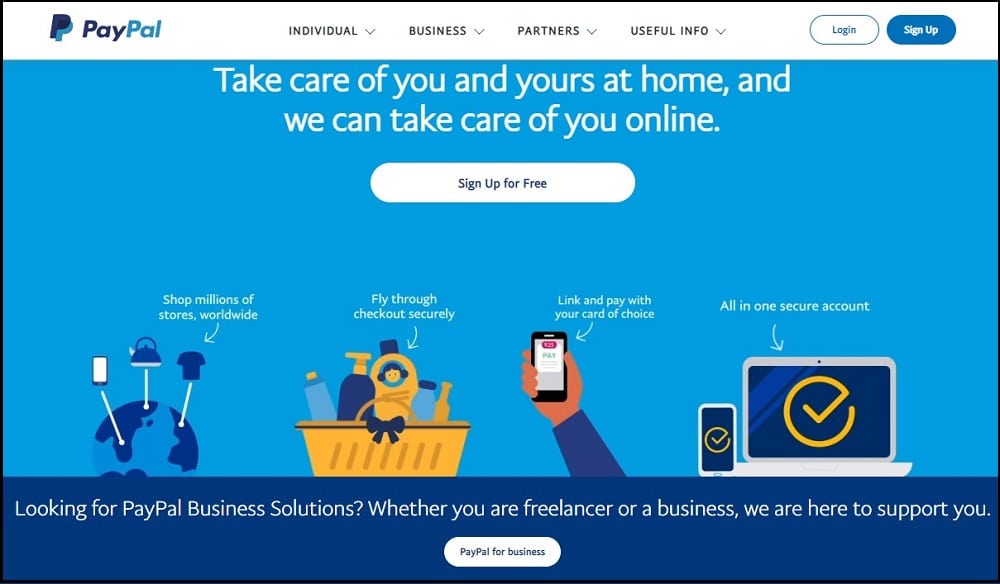 In 2021, PayPal processed more than 19 billion payments, making it the most popular payment acquirer in the world. PayPal is used by more than 30 million businesses and 400 million active users.
Payments can be made with a credit card or the user's current account. The ability to send money to an email address directly encourages customers to open a new PayPal account. Only a few online payment systems offer the ability for users of PayPal to transfer money in addition to receiving payments through the service.
PayPal is used by a wide range of industries. The service is used in the e-commerce, construction, fintech, property, and the gambling industry — the latter of which has lists of PayPal betting sites to play at, be it in Australia or anywhere else in the world.
---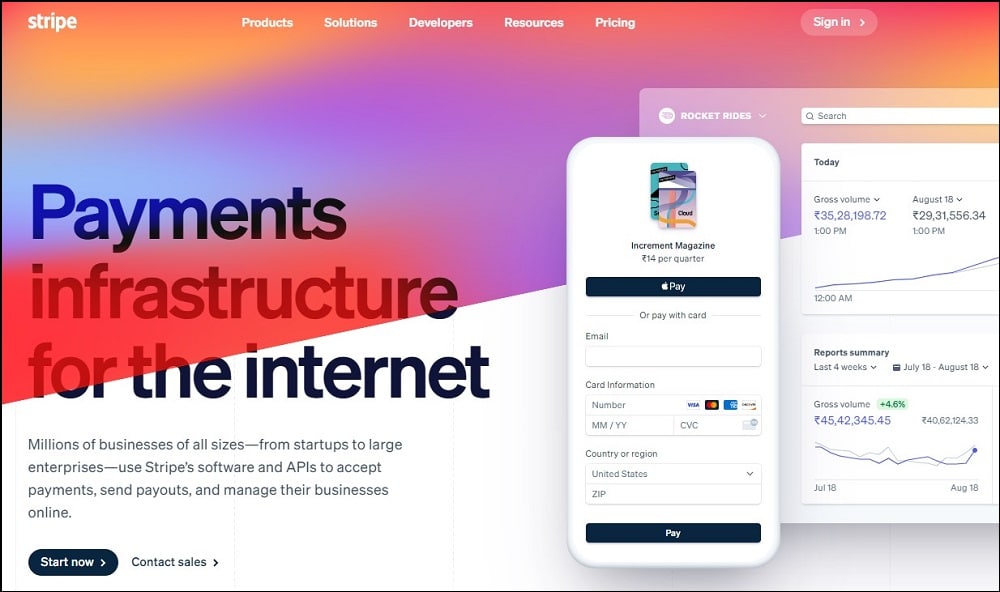 For web developers who want to include a payment system into their projects using Stripe's extensive API, Stripe offers a great payment solution. By avoiding the standard signup process, Stripe serves as a merchant account for its suppliers, taking care of all PCI compliance and merchant approvals.
Stripe does not charge setup or monthly fees; the transaction price is 2.9% + $0.30.
---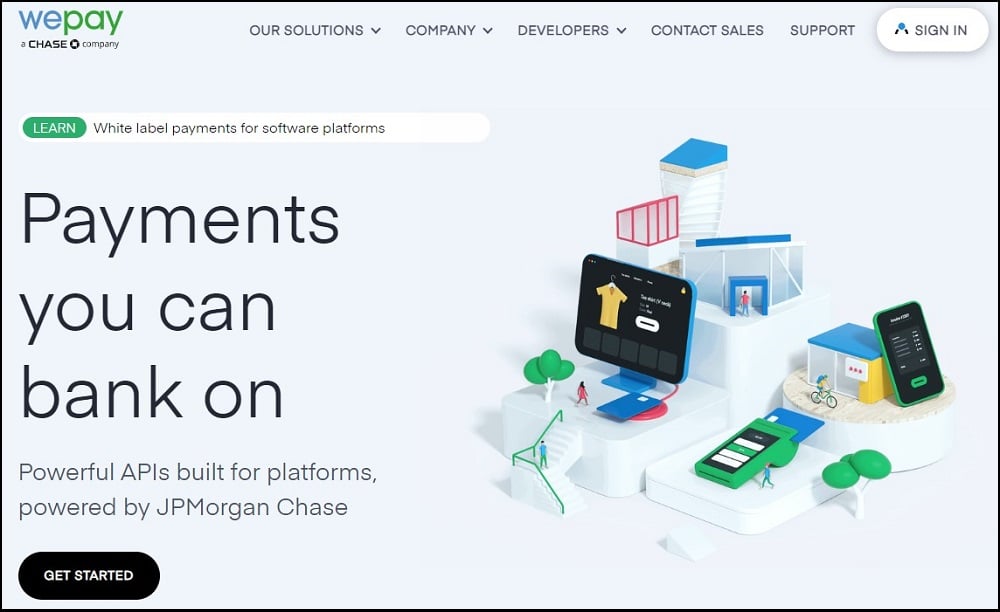 WePay is a provider of online payment solutions that offers platforms and independent software providers with payment infrastructure.
Through the software platforms, this infrastructure enables small enterprises to take payments. In 2017, JPMorgan Chase purchased WePay, enabling features including same-day deposits to Chase bank accounts.
---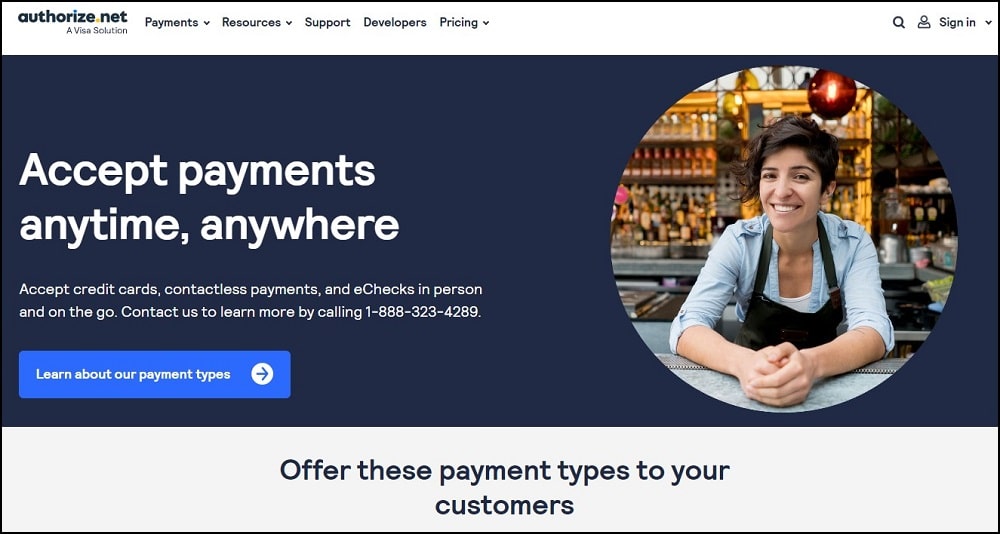 One of the most extensively used payment gateways on the Internet, Authorize.net has a user base of more than 445,000 merchants. Since its introduction in 1996, this Visa payment method has handled more than a billion transactions annually.
Numerous popular e-commerce platforms, like X-Cart, Volusion, and Magento, seamlessly interact with Authorize.net.
You can utilise a variety of online payment methods to carry out e-commerce activities today. Pick one that is consistent with your company's goals.