Your photographs represent a moment in time that will never come back. Images can provide an individual with long-lasting memories of places they have visited, people they have encountered, and experiences they cherish.
If you want to give your favorite images the attention they deserve, consider displaying them in one of these 6 high-quality mediums. With many options to choose from–ranging from canvas to metals–it won't be difficult for you to find the perfect way to display your pictures and add a unique flavor of personal decor to any room!
---
Metal Prints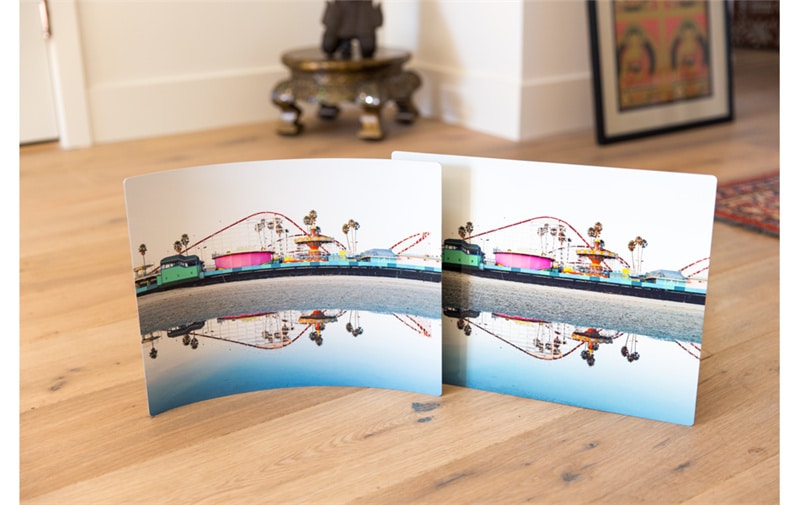 For an elegant and upscale look, metal prints are a fantastic choice. These prints bring your photographs to life with exceptional radiance and vibrancy. They are printed on a sheet of lightweight aluminum, making them both strikingly beautiful and remarkably durable. The team behind shinyprints.com/metal-prints-guide says that the metal's smooth, glossy finish ensures your images retain their sharpness and detail, while also providing a modern aesthetic that can enhance any room in your home.
Plus, the inherent durability of metal means these prints are resistant to weathering, offering longevity that other mediums might lack. Opt for metal prints if you're seeking an extraordinary way to showcase your cherished photographic moments.
---
Canvas Prints
Canvas prints are often the go-to choice for displaying photos due to their versatility and cost-effectiveness. With canvas, your photographs take on a painting-like quality, bringing a touch of artistry and elegance to your favorite moments. The texture of the canvas enhances the depth and detail of the image, giving it a rich, tactile feel that's pleasing to the eye.
They provide a classic look that fits well with virtually any decor style, making them a flexible addition to your home or office. Their affordability and aesthetic appeal make them a popular choice among photography enthusiasts who want to display their work in a way that's both attractive and accessible. Whether it's a cherished family photo or a stunning landscape, a canvas print can bring your photographs to life in a truly beautiful way.
---
Acrylic Prints
For those keen to showcase photographs with bright, vibrant colors, acrylic prints are an excellent choice. They are professionally constructed using high-quality acrylic glass, which gives your images an impressive depth and clarity that other mediums can't match. Using a process that directly prints onto the acrylic, images are given a multi-dimensional effect that can make colors pop with a glossy finish, bringing a dynamic element to your favorite shots.
The sleek and modern look of acrylic prints blends well with contemporary decor styles, adding a touch of sophistication to any room. Furthermore, the durability of the acrylic material ensures your prints are both scratch-resistant and shatter-proof, providing added longevity to your displayed moments. If your photograph is characterized by vivid colors and you're looking for a high-end, professional display, acrylic prints are worth considering.
---
Wood Prints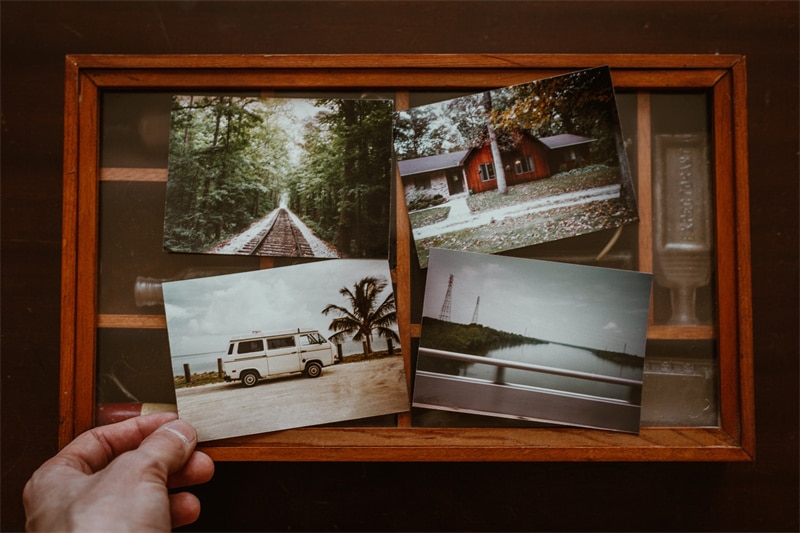 For a rustic and natural aesthetic, wood prints are an excellent choice. They imbue any photograph with a warm, earthy charm that traditional mediums often cannot match. Wood prints are created by transferring your chosen photograph directly onto a wooden surface. The texture of the grain interacts beautifully with your image, creating a unique, dynamic effect that can make your image feel more organic and vibrant. The warm tones of the wood can imbue your photographs with an additional depth and richness of color that can be truly breathtaking.
Wood prints are particularly effective in spaces that aim for a more rustic or natural aesthetic. Whether it's a cozy living room, a country kitchen, or a cabin in the woods, a wood print can add a striking visual element that harmonizes beautifully with your decor. Furthermore, the strength and durability of the wood ensure that your prints will stand the test of time. If you're looking for a way to add a touch of rustic charm to your favorite photographs, wood prints could be the perfect solution.
---
Framed Art Prints
For those who appreciate timelessness and traditional decor, framed art prints are a classic choice. These are perfect for those who want the added dimension that a frame can provide. The boundary set by the frame can bring focus to the image, allowing it to truly stand out on your wall. They are versatile, fitting into a variety of decor styles, whether it's modern minimalism or ornate vintage.
Framed prints offer a wide spectrum of possibilities when it comes to personalization. From the choice of print material, be it fine art paper or glossy photo paper, to the selection of the frame itself, which can vary in material, color, and style, the options are endless. They can be made to fit in with existing decor or stand out as a statement piece.
The durability of framed prints is another notable advantage. The frame not only adds an aesthetic appeal but also provides an added layer of protection for your photograph. Whether you choose a sleek metal frame or a rich, wooden one, it acts as a shield against environmental elements, ensuring your cherished photograph remains in pristine condition.
---
Wall Clings & Peel-and-Stick Decorations
For those who crave creative freedom and versatility in their decor, wall clings and peel-and-stick decorations provide a fun and innovative way to turn your photographs into art. These unique decor options can be applied directly onto your walls, and can easily be removed or repositioned, offering flexibility and convenience that traditional art mediums lack.
Wall clings transform your favorite photographs into decals that adhere to the surface of your wall. They're perfect for showcasing beloved family photos, memorable moments, or creative designs. Plus, they offer the added benefit of being a conversation starter in your home!
Peel-and-stick decorations, on the other hand, can turn your photos into everything from murals to border trims. They offer an affordable and easy way to decorate an entire room with your favorite imagery. All you need to do is peel off the backing and apply the decoration to a clean, smooth surface.
Both wall clings and peel-and-stick decorations are printed using high-quality materials to ensure your photographs are displayed with the utmost clarity and vibrancy. These options are particularly great for renters, as they don't cause any damage to the walls and can be easily removed when it's time to move out.
There are a variety of mediums to choose from when it comes to displaying high-quality photographs. Depending on the aesthetic you're aiming for, each one provides its unique look and feel that can bring your images to life in stunning detail. From classic canvas prints to modern wall clings, whatever your choice may be, these options can provide a beautiful way to showcase and preserve your treasured memories.