Flight Club is the dream of the paradise of sneakerheads. You may also want to buy your Air Jordan or supreme from it. You may wonder, are they legal? Is Flight Club legit? You can find the answers relating to everything about Flight Club in this post.
About Flight Club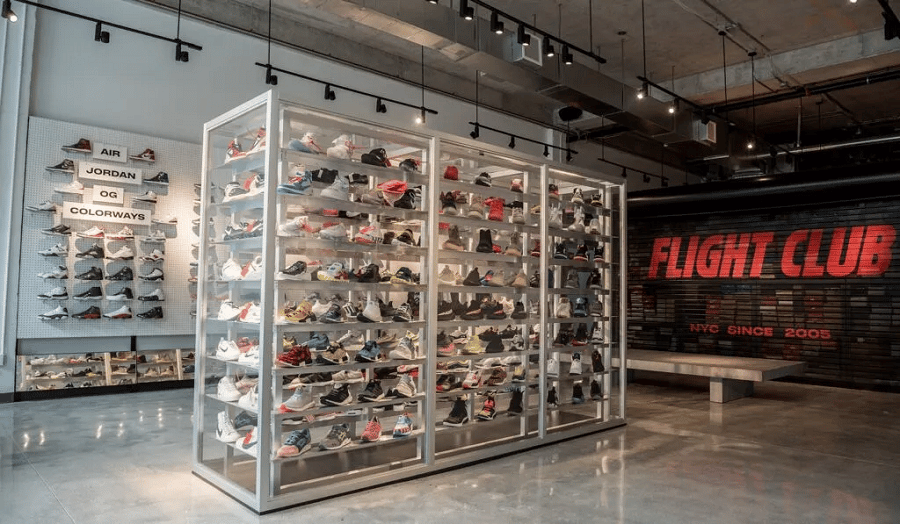 Fight Club is an online sneakerhead retail consignment store for rare shoe collectibles. The store has existed for more than fifteen years since its inception in New York City. The store is a paradise for sneakerheads across the globe who have an affinity for original and rare sneaker shoes. The Fight Club group has evolved from a primary one-stop shop for sneakerheads to sneaker novices and enthusiasts. Fight Club has three brick-and-mortar stores in New York City, Miami, and Los Angeles to complement its online presence.
---
Is Flight Club Legit?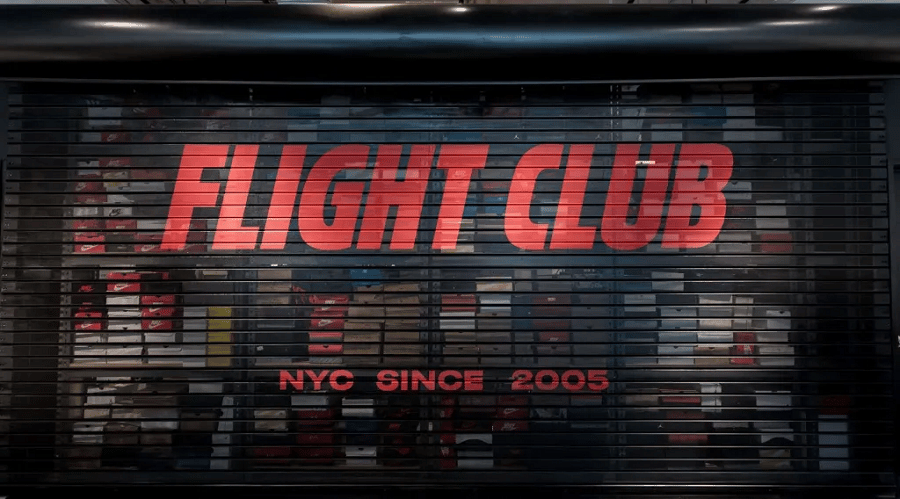 Getting an original and rare sneaker shoe is challenging because you can easily get scammed. Flight Club is legitimate because you can rely on them while purchasing authentic rare sneakers. However, just like everything glam, there has to be a catch. The catch with Flight Club is that the price tags on the sneakers are expensive and sometimes 40% more expensive. It is a fair trade considering the quality and authenticity of sneakers are guaranteed.
---
How to sign in for Flight Club?
It is easy to register for an account with Flight Club. You can follow the steps below to register your account with Flight Club.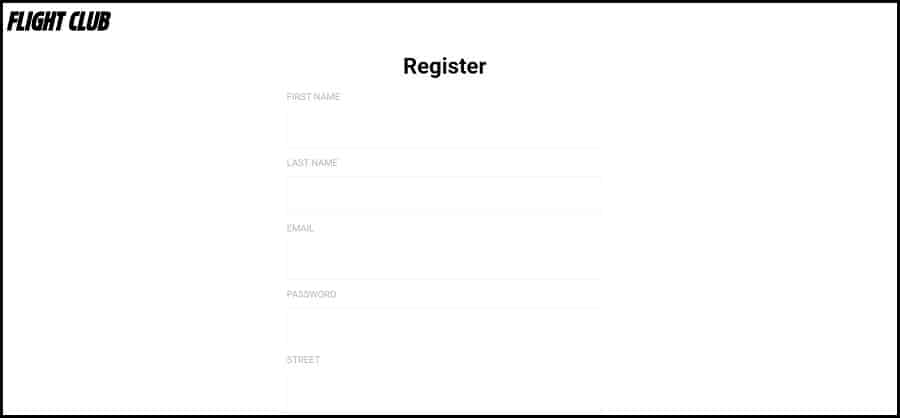 Step 1: Open a new tab on your preferred browser before copying and pasting the following link on the URL section: https://sell.flightclub.com/register.
Step 2: Hit the enter key after pasting the URL and wait for the redirection to the registration webpage.
Step 3: Enter your First Name and Last Name in the Name section.
Step 4: Enter a valid Email in the Email address section of the registration form.
Step 5: Enter your preferred Password in the Password section. Ensure to include upper/lower case letters, numbers, and symbols to secure your account with a strong and reliable password.
Step 6: Enter Street and City in the Flight Club physical address section.
Step 7: Select your Country and State from the drop-down selection box.
Step 8: Enter the Zip code before entering a valid Mobile Number in the contact section.
Step 9: Click on the age verification box to confirm you are above 13 years.
Step 10: Click the Register button at the bottom to complete the Flight Club registration.
Step 11: Check your email account for a confirmation message from Flight Club.
---
How long does Flight Club take to deliver?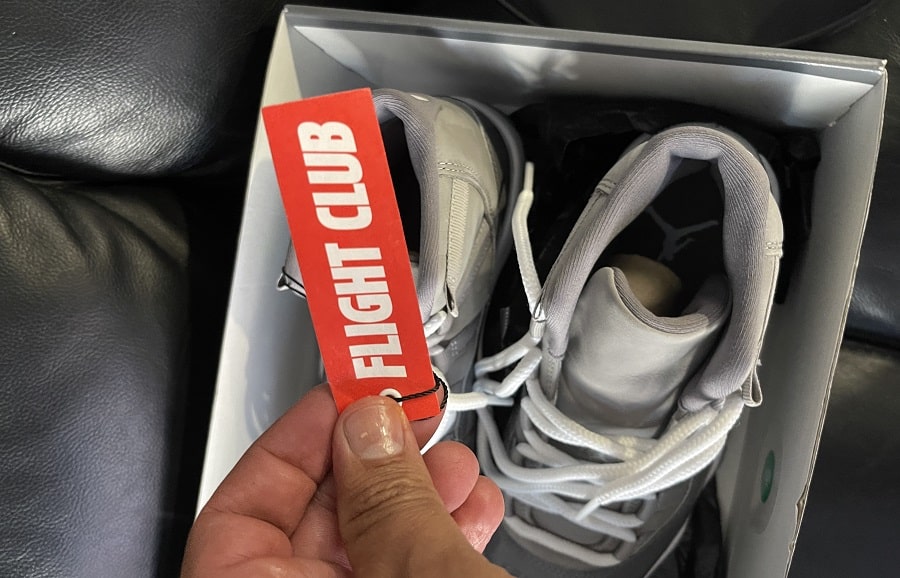 All the delivery times from Flight Club are estimates, and the delivery time varies from product to product. Factors affecting the delivery time include carrier limitations, weather conditions, and other factors outside the control of the Flight Club delivery system. Flight Club classifies orders as Lowest Price, Fastest To You, and Next Day orders.
Lowest Price orders are shipped Monday to Friday (excluding holidays) and usually take 7-10  business days before getting to you. Fastest To You orders are shipped Mondays to Fridays (excluding holidays) and will take 3-5 business days to get to your location. However, that excludes  PO boxes and military bases addresses. Note that with standard shipping after 2 PM ET, your shipment may take 4-6 business days to reach your location if you reside within the 48 contiguous states.
Next Day shipping is only available for Fastest To You orders delivered anywhere within the 48 contiguous states. The Next Day shipment takes 1-2 business days to get to you, depending on order placement time (after/before 2 PM ET).
You can expect a notification with your tracking information in your Email once your items ship. International customers can incur additional shipping fees on their total, but Flight Club ensures that the extra charges are nominal to encourage return sales.
---
Flight Club order tracking
Follow the steps below to track your Flight Club order online.
Step 1: Log in to your Email and retrieve the Order Number for your shipment.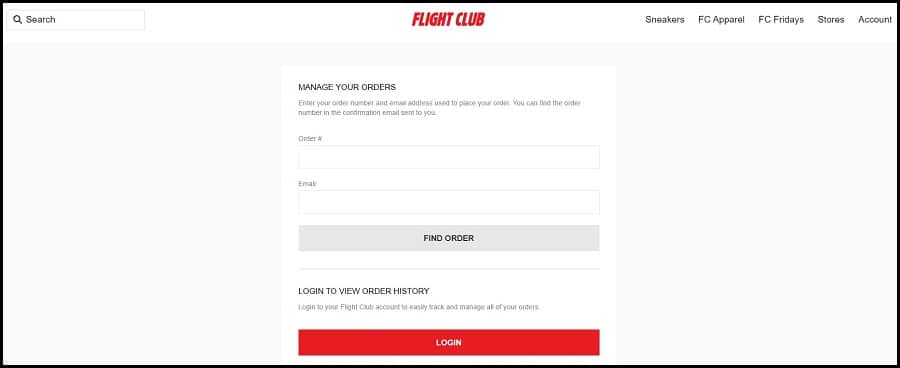 Step 2: Copy and paste the following URL address on your browser before hitting the enter key: https://www.flightclub.com/order-search
Step 3: Paste the Order Number before entering your Email address on the tracking page.
Step 4: Click on the Find Order button to locate your Flight Club package. Ensure you log in to your Fight Club account before tracking your package.
---
How much is the Flight Club freight?
Flight Club shipping costs $14.50 for domestic shipping within the 48 contiguous states. The shipment cost for deliveries to Hawaii and Alaska is $15. Flight Club charges $ 25 on expedited shipments within the United States. The shipping cost to Canada and International markets is $ 30 and $ 40, respectively.
---
Flight Club Alternatives
StockX – The e-commerce platform is dedicated to selling authentic, new, and unworn (deadstock) sneakers. The sneaker retail is affordable, and 12. 25% of the items have price tags less than the retail price.
GOAT – The online retail store sells authentic sneakers brands at affordable prices. GOAT has a delivery policy similar to Flight Club.
Stadium Goods – The online retail shop is famous among sneakerheads buyers/sellers. The retail store offers reliable delivery, and you take advantage of their 20% off sales offer.
Grailed – The online retail store focuses on shoes and apparel at competitive prices.
Klekt -The online sneakerhead retail store offers authentic products, but delivery can take 7-12 working days.
---
Does Flight Club support the return of goods?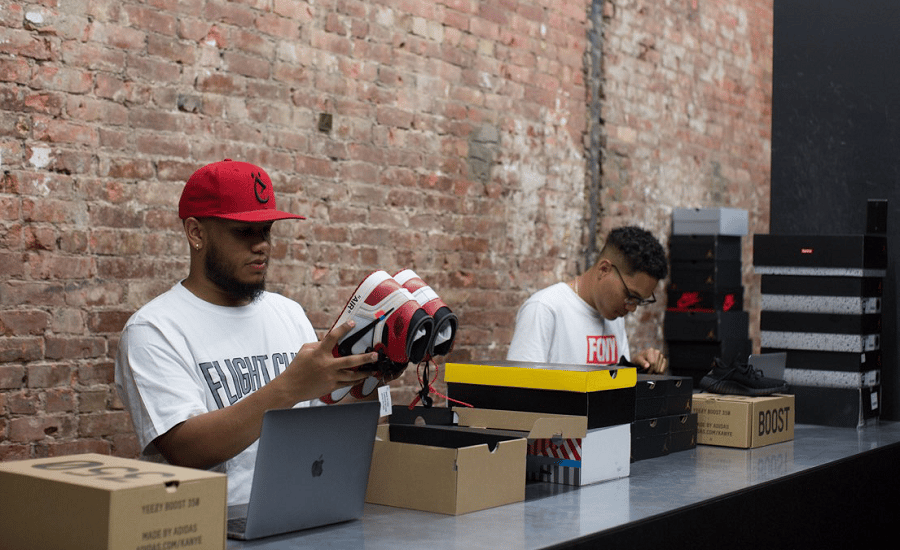 Flight Club supports order cancellation within 3 hours after placing the order, but you can't cancel the order after overtime. Flight Club has a strict return policy that covers returns on wrong orders or lost goods. You should review and confirm your order before purchasing sneakers on Flight Club.
---
What payment methods does Flight Club support?
You can use Visa, American Express, Discover, MasterCard, JCB, China Union Pay, Diners Club, and PayPal as payment methods on Flight Club. US-based Flight Club customers can enjoy flexible payment methods using Affirm, Afterpay, and Klarna.
---
FAQs
Q. Can I buy a Flight Club brand gift card?
Unfortunately, Flight Club does not offer brand gift cards to customers at the moment but keep checking the company's official website in case things change.
Q. Does Flight Club charge sales tax?
All Flight Club products bought within the United States have the respective tax charges on their totals. However, Flight Club products may attract extra tax charges on products sold in Australia, the UK, New Zealand, and Norway.
---
Conclusion
Without a doubt, Flight Club is a reliable place to get authentic and rare sneakers. Ensure you are open to premium prices and review your order before purchasing sneakers on Flight Club.