Have you ever considered promoting your YouTube channel to get that extra boost of exposure? Here are some of the best YouTube promotion services currently available.
Maybe you've been producing content, but the desired value hasn't yet materialized. The trouble is, if you don't look for ways to be strategic about it, your content won't just balloon to that million views, strolling its way to subscribers. What exactly am I saying? Most people use YouTube more than any other platform.
It is regarded as the largest video-sharing site in the world on its own terms. One thing you should be aware of is that, as a YouTuber completely responsible for your channel, creating outstanding, interesting videos is insufficient.
Rather, creating publicity around that content to get it seen, watched, and subscribed to is the deal. But how can this be pulled through? The YouTube promotion service is an extremely effective way of promoting your skilfully scripted content, creating brand awareness, promoting events, and getting people to know and trust your channel. If you can't reach a wider audience or convert your views to boost your channel, you are still hanging on target.
With a promotion service, you get to achieve a good milestone. Successful YouTubers earn millions and billions of dollars from their outstanding craft being promoted. Below are some of the top 25 YouTube promotional services.
---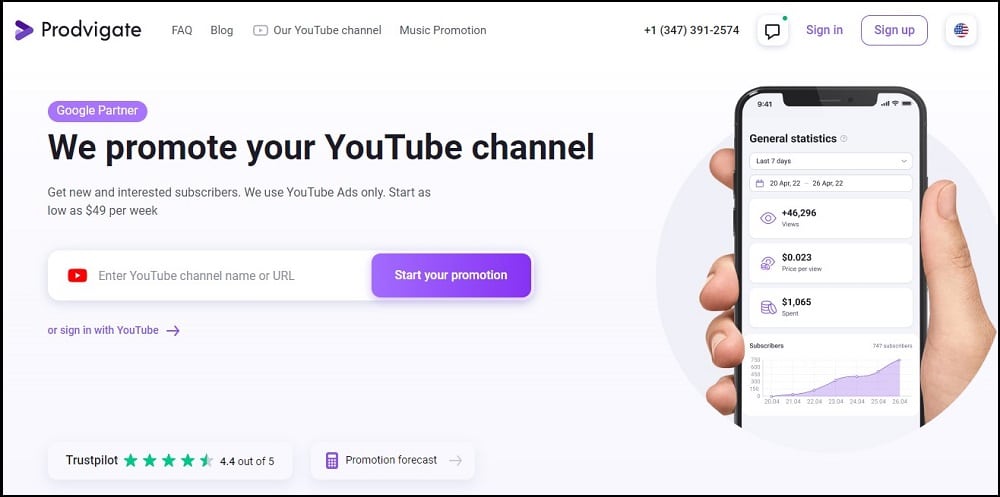 Coming first on the list is Prodvigate. This YouTube promotion service has been proven to work in accordance with what you outsource them for. They strictly promote your channel by using Google ads. On their dashboard, they are partners with Google. With the complexity of Google ads, Provigate has made it flexible.
While using this service, they show your channel directly to your target audience. Your content gets to pop up on other channels as well as people's timelines while watching other videos.
This, in turn, fosters viewership, comments, likes, and, most of all, subscribers. As an agency, they promise everything but subscribers because that is defined by your content. Their plans start at $49 per week.
---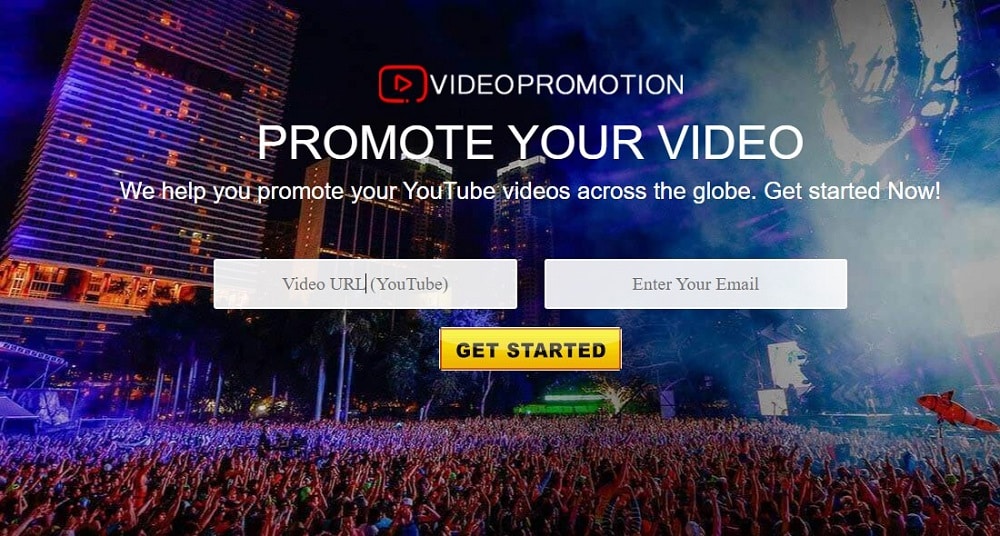 Video promotion is yet another place where YouTube promotion services are being rendered. While some might think their name has no uniqueness, this service is one of the most highly rated. They are dependable and consistent when it comes to promoting your channel.
Knowing they are primarily into video promotion, being recommended to be outsourced suits them just perfectly. The beautiful part of the service is that it cuts across different business categories. Also, their promotion is worldwide.
With them, your video will be promoted on YouTube and other related partner channels, as well as display networks. Impressively, hundreds of advertisers and business owners have signed up for their service.
---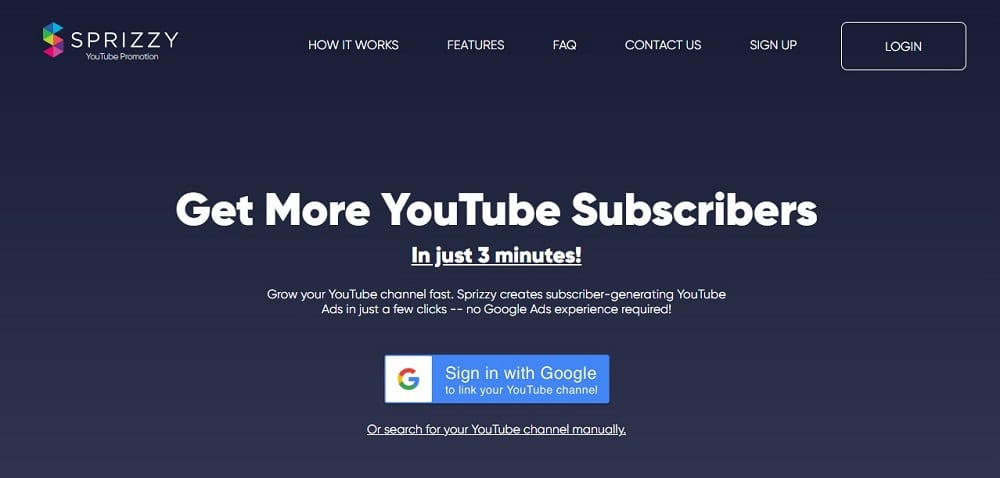 Sprizzy is a company that has been in the market since 2016. They are rated as one of the best. Compared to Prodvigate, their platform is user-friendly with an easy-to-use interface. When it comes to promoting your YouTube videos and channels, they run YouTube advertising, so no Google Ads are required.
Trusted by millions, Sprizzy works for all channels, irrespective of your niche. Paying for services with them can help pull in more subscribers. If you find an interest in the services they render, the process is very straightforward. They have helped many stands tall on YouTube. Because their payment policy is per view, they filter out low-engagement views.
---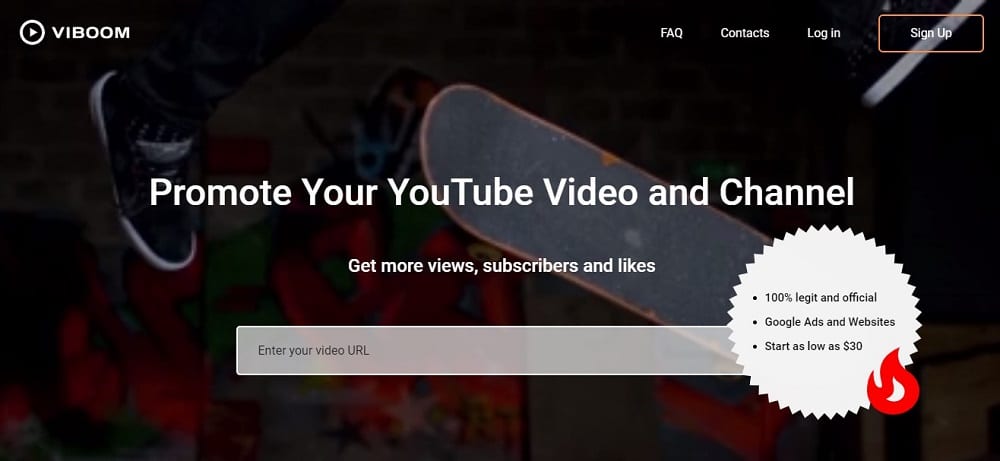 Check out this company if you want your YouTube videos to go viral. Their dashboard reveals that they are legitimate Google partners. Its solution comprises employing Google AdWords to promote your channel and content while adhering to YouTube guidelines. They advocate for more widespread videos that struggle to receive feedback.
Depending on your needs, faster services may also be available. Live streaming is yet another benefit. The cherry on top is that transparency is essential in this situation, allowing you to keep track of your subscribers and views.
In terms of pricing, Viboom is less expensive. The platform is of high quality, and its customer reviews affirm it. One positive take-home about this company is that your content is placed right in front of those it is meant for.
---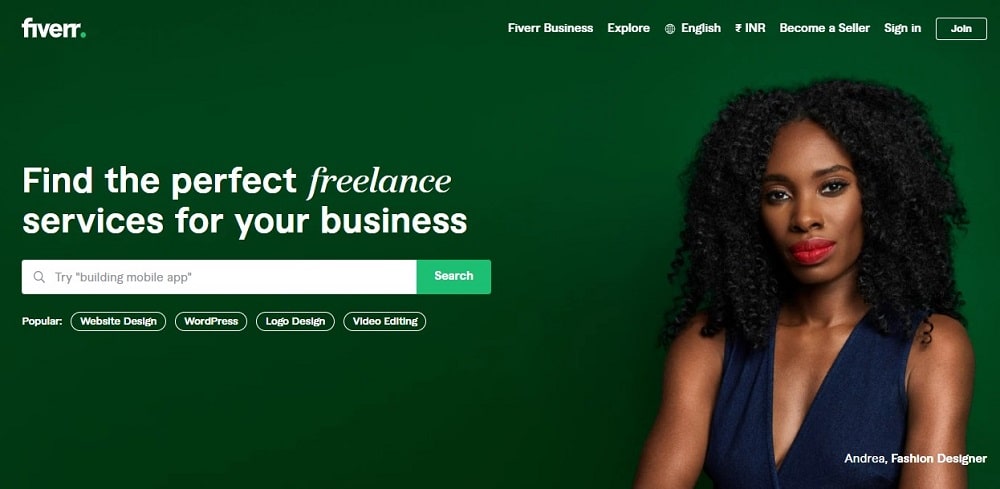 A service for promoting YouTube is offered by the Fiverr network of independent freelancers. This website's diversity in terms of all of its contents may be attested to by anyone who is familiar with it. It is one of the best websites to purchase your service because it has been tried and proven.
You can outsource anything by simply searching for the services you need on Fiverr. When it shows the available gigs, you then choose the bundle that best fits your budget. Although platform services begin at $5, the amount you are paid depends on how unique you are.
However, even though they are legit, you may be having some difficulty deciding on which gig to go for.
---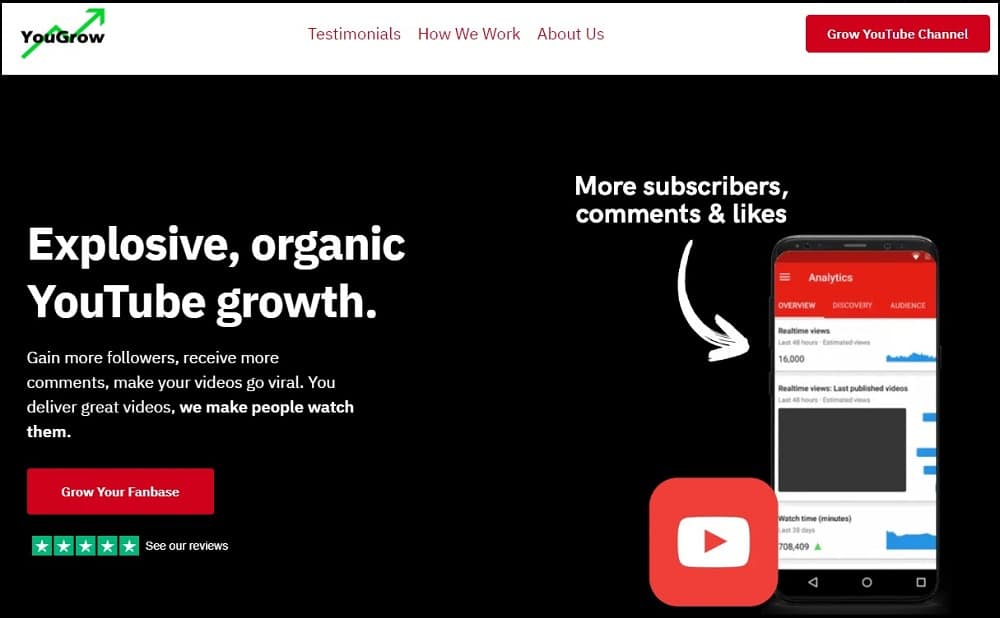 YouGrow will undoubtedly not be left out if we list the best YouTube marketing companies. They are familiar with the ins and outs of the YouTube algorithm because they have been in the business for a while. They can guarantee fruitful suggestions because they helped prominent celebrities and YouTubers in building their channels.
YouGrow's activities seem to cover a wider spectrum. To begin with, the service could be rather costly. However, the service is worthwhile to pay for if one can. To use the platform, all you have got to do is to submit your content to them, and they will take it from there. Although the customer is always carried along. With their reviews on Trustpilot, it has proven effective.
---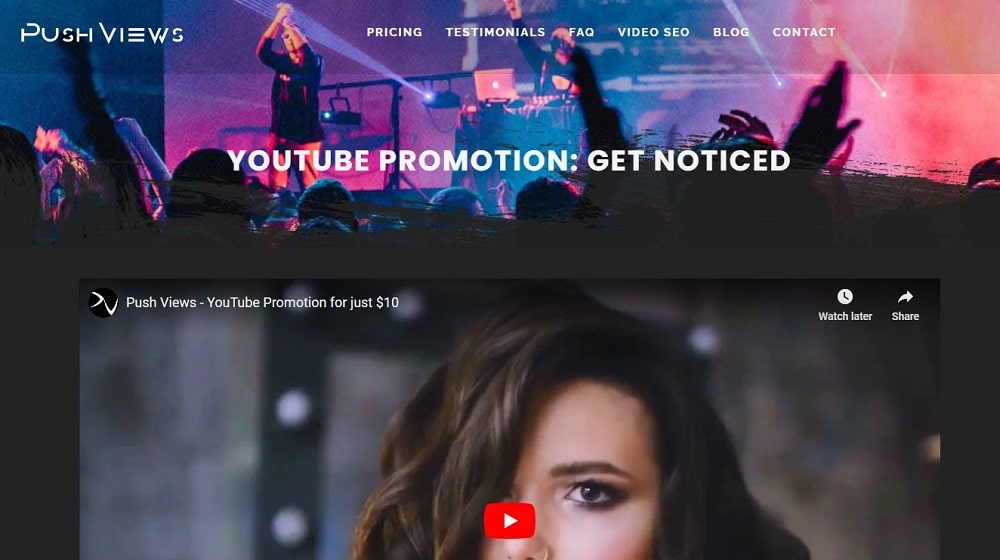 Push Views is an agency that runs the YouTube Promotion Service. They have been instrumental in the development of many top-tier artists and the press. Once you subscribe to their service, they start working on promoting your video within days. Unlike others, in terms of pricing, Push View is truly the definition of affordability.
Their services are less expensive with interesting packages. No unnecessary billing. They show you what you are paying per month and not a cent more. This is a place to visit if you're seeking a top-notch YouTube promotion service that is also affordable. No robbing banks to use their services.
Additionally, the milestone has been perfected through client reviews. Prices are calculated on a weekly basis. You can launch an efficient promotion for as little as $10.
---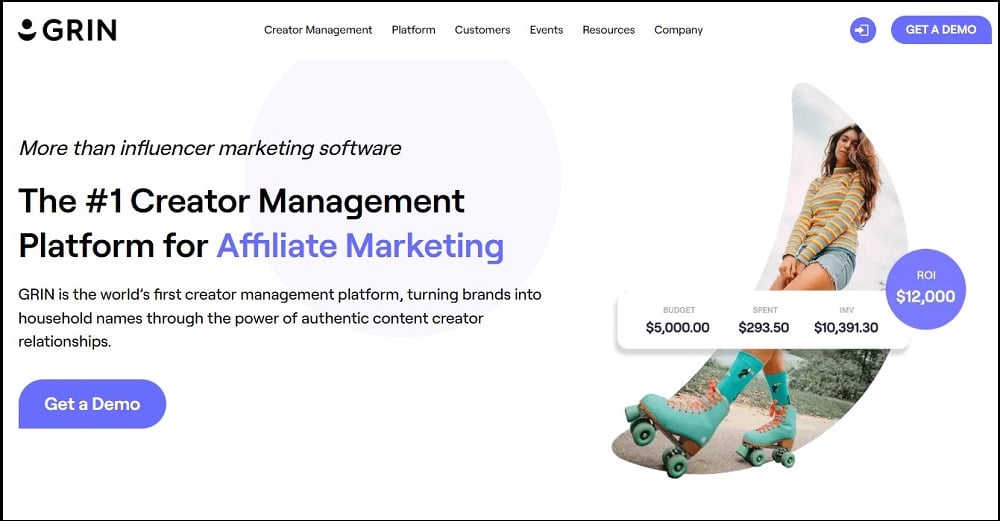 Grin is yet another company on the list that works differently from others. They offer a promotion service on YouTube using influencer marketing. In return for paying for their service, they help hire other categories of workers that make your channel stand out professionally. The aim is to foster likes, comments, and viewership and build up subscribers.
One peculiarity of Grin is that they help influencers, brands, and agencies build their craft easily. The major goal of Grin is to help you get shoutouts and feedback from YouTubers of like mind within your niche.
What this means is that they can help you withhold relationships within your industry for a long time. New YouTube video creators can boost their interface easily via these shoutouts and collaborations.
---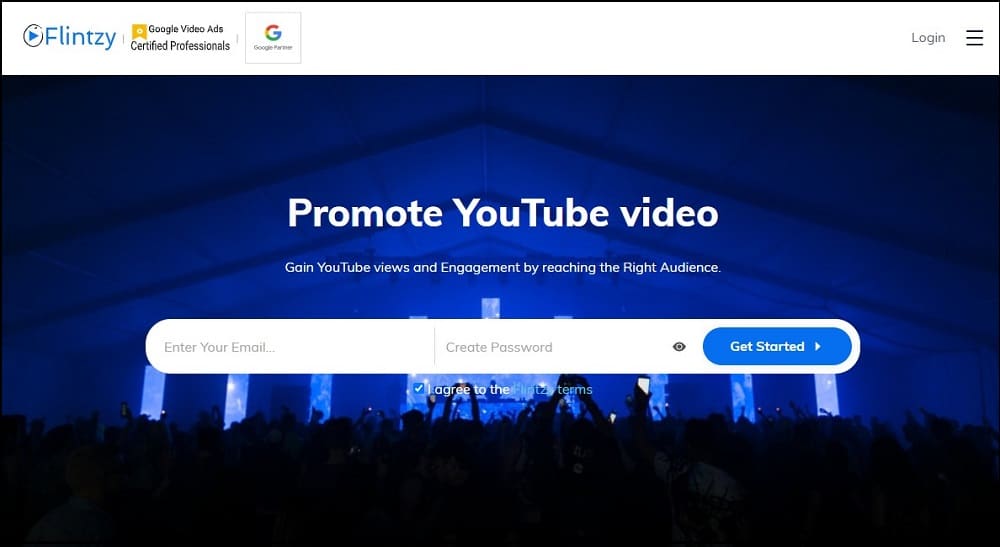 Flintzy is a YouTube promotion service that is regarded as one of the best. Even though they run YouTube ads, they are not endorsed by YouTube or Google. Rather, they promote your channel and content by reaching out to a larger community of similar needs. Foremost is to brief them on your content type and target audience of interest.
Walk them through your channel-focused growth. Having done this, they get you promoted by specifically promoting your video to people searching for your content online. The main goal of this is to get your channel the powerful exposure it needs.
Lots of content is uploaded daily on YouTube, but what sets it apart is how you choose to control your craft. If you have it in mind to get your channel and content promoted, Flintzy is a choice you should take advantage of.
---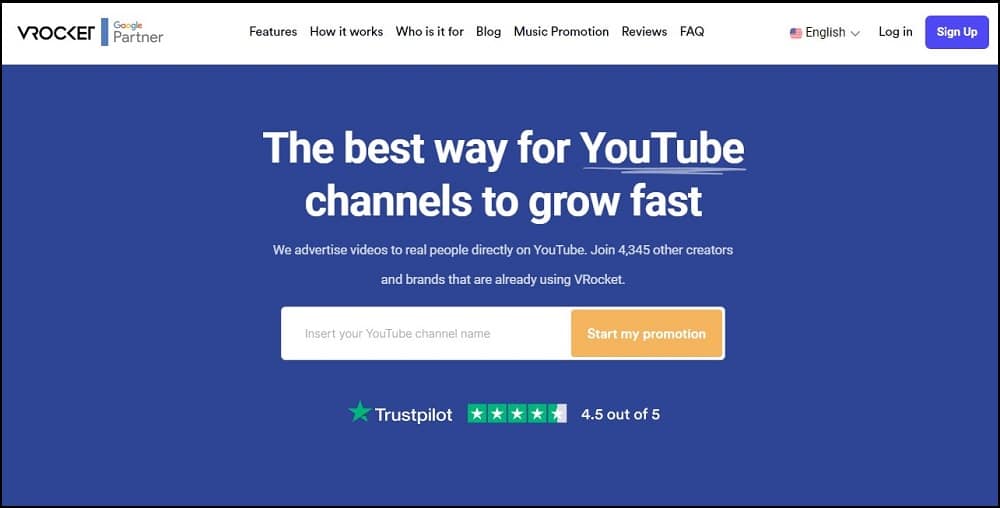 With VRocket, you get to choose your own audience. These guys understand what it means for your video to get seen and have subscribers turn up. They are considered one of the best. According to their rave reviews, effectiveness is unquestionably the key here. Also, when it comes to campaign optimization and support, they are top-ranked.  The services rendered are so easy to set up. If you're wondering how to get your content to your target audience, you've come to the right place.
VRocket is used by musicians, vloggers, brands, and businesses to promote YouTube videos around the globe. Their YouTube promotion service is used to shoot up real subscriber rates and viewership. It starts from only $30 and advertises across three different ad formats.
---
Promozle is also a mighty force. This is a well-established service for promoting YouTube videos. As a business providing this service, they guarantee to show off your creatively made content to actual viewers. As a result, the best platforms will feature your work. Similar to VRocket, Promozle lets you choose the audience based on factors like demographics, location, and more.
With it, you can get a targeted audience. The best part is that everything is genuine and natural, increasing the number of actual followers for your YouTube channel. Another noteworthy takeaway is that you can use YouTube's service regardless of your classification. They generate genuine engagement and are very simple to use.
---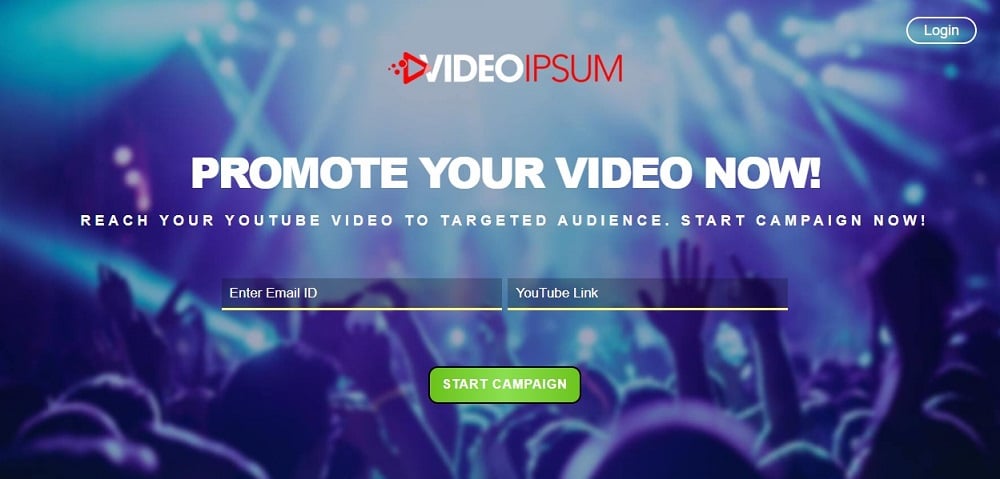 Due to the evidence of its strong credibility, this agency claims to be unique. They have been available for many years. A well-known brand in the YouTube video promotion industry is VideoIpsum. They employ an unconventional approach to advertise material and present it to a wider audience. This business is directly related to Youtube.
Their service is user-friendly and reasonably priced. Step-by-step services are provided here. And if properly implemented, it will attract organic views that could eventually become subscribers. With this, your video and channel will be featured and promoted on a number of social media sites, thousands of blogs, YouTube, and platforms used by partners of Youtube.
---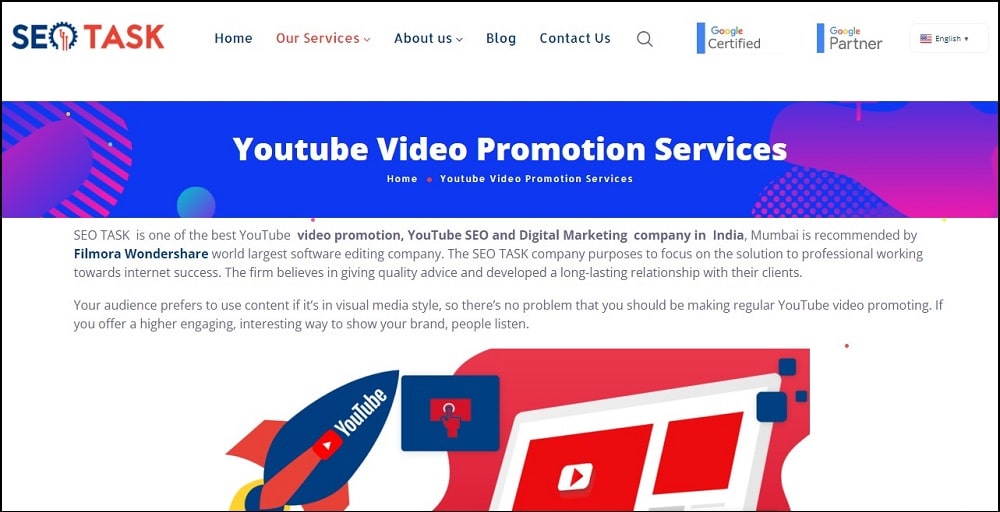 With the rate at which YouTube grows daily, if you are still battling with views and subscribers to your channel, then SEO Task is for you. They are seen to be the best YouTube promotion services. Rapidly growing, they raise you ahead of other competitors in your niche. Its aim is to be a company with years of experience.
Your aim is their priority. When you pay for their service, they help you navigate across other channels to increase your potential. This company is quite affordable with improved SEO, incredible reach, increased traffic, and high engagement. SEO Task is a company that takes your affairs seriously. As a YouTuber, this is not an advantage you should not be part of.
---
Disruptive Advertising is a YouTube promotion service that has your best interest at heart. With them, clients are offered in-depth analytics and specialized tools to ease their channel growth. With their vast experience, they can help you find what will work best for you and your company.
They are very strategic with their services. They said they have helped hundreds of companies build and manage successful YouTube campaigns cutting across every industry. Their PPC specialists will work with you to create original, intriguing, and compelling videos that will interest people and get them engaged with your channel.
What they offer is ads, which means there will be a lot of campaigns to set you out. They will help toss your content onto the frontline of your target community.
---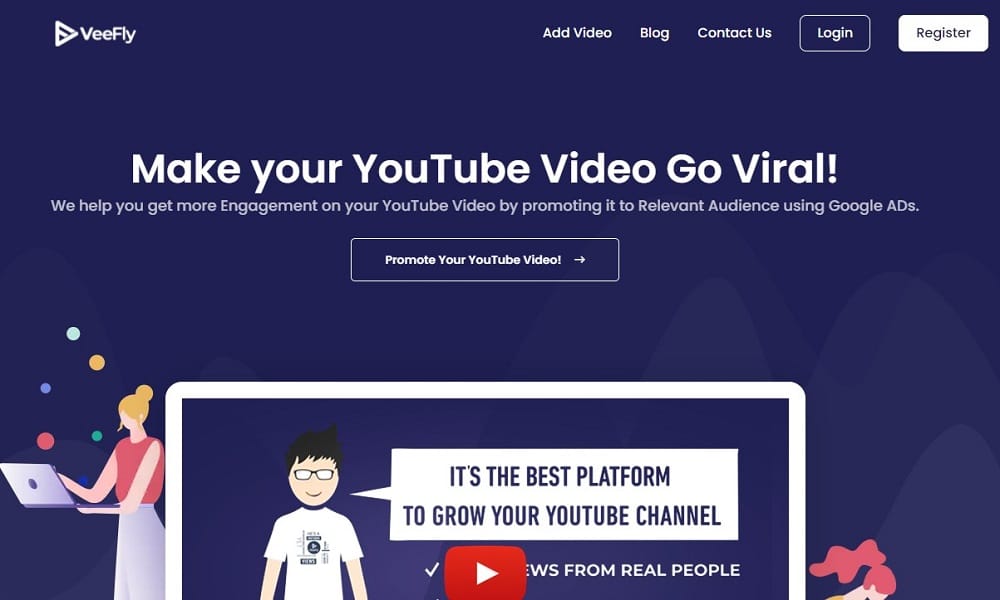 Google and Veefly have an official partnership. They advertise your videos and channel using Google advertisements. Their main objective is to use Google AdWords to get you real, long-lasting views on YouTube. They are organic and derived from actual people in terms of interaction.
Veefly is quite reasonably priced. Thanks to the platform, customers now have a way to discover how their interface functions. This is very motivating. Simply put, it indicates that they have the YouTubers' best interests at heart. They are very careful about their quality when compared to competitors.
However, if you find an interest in their service, it's very easy to understand. All they need is your URL and keyword guide to your focused audience. With that done, the platform takes it from there.
---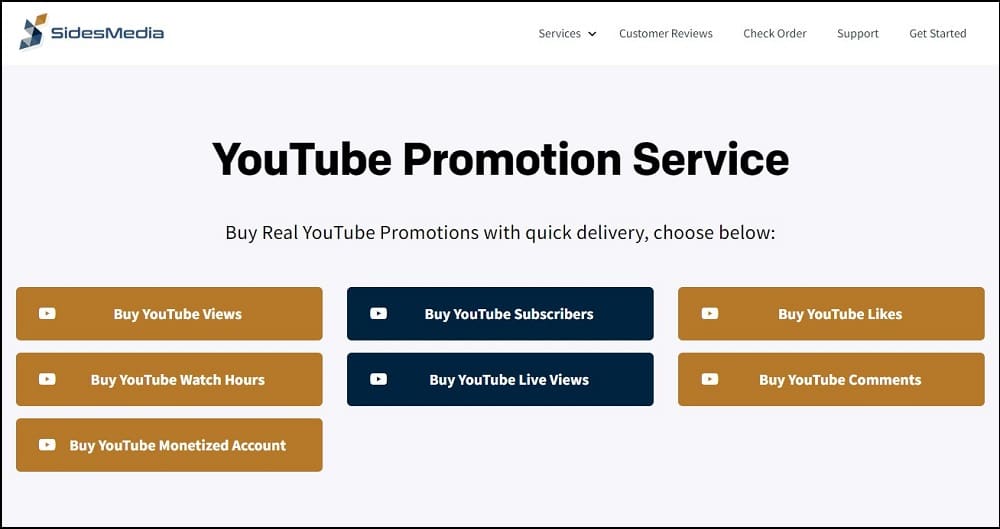 SlidesMedia is a top-rated YouTube promotion service that cuts across all social platforms. They are extremely flexible and give room for your opinion. Offering a variety of different packages, they give you the best value for YouTube Likes and Views. The promotions offered are real and swiftly turn up.
SidesMedia takes your growth seriously and would not want to see its audience in a state of worry and doubt. They guarantee that your channel is in safe hands. Their services are of high quality. This company is the one to think of if you want to promote your YouTube channels and content.
Their services are very quick and safe. Furthermore, creating exposure to reach your channel base is seen as a top priority. Audience engagement is also key, as it paves the way to gaining more subscribers.
---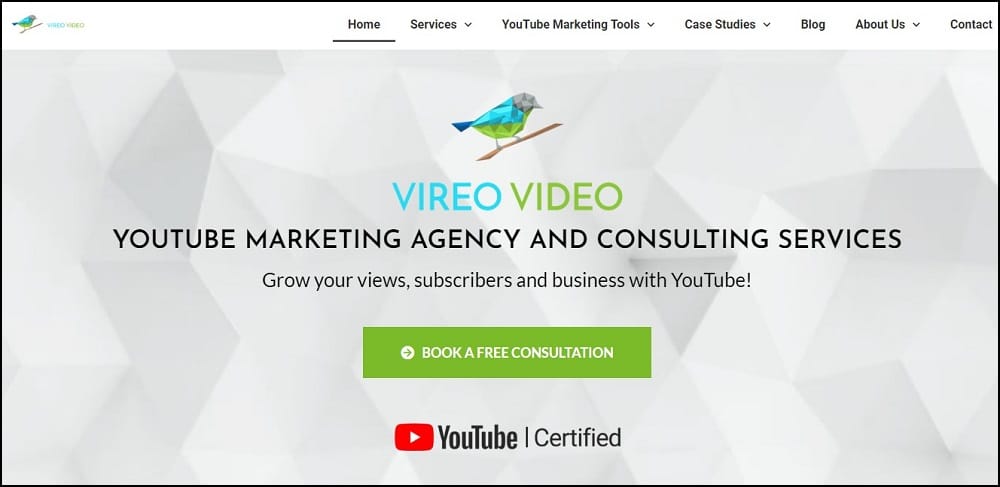 Vireo Video is a YouTube promotion service that has helped leading brands and businesses stand upright on YouTube. Walking through their website, it is said they are YouTube certified. This means that they specialize in the platform. This company is open to helping in every way possible.
They are Google Partners with a proven record of helping businesses use the power of YouTube to generate revenue, grow their brand, and exceed their target for ROI. This is a promotion service to outsource.
Their services revolve around YouTube content strategy, YouTube SEO, YouTube advertising, and consultations to support partners through the entire process. Vireo Video has been tested to work well. Businesses partner with Vireo Video to help them get the most out of YouTube.
---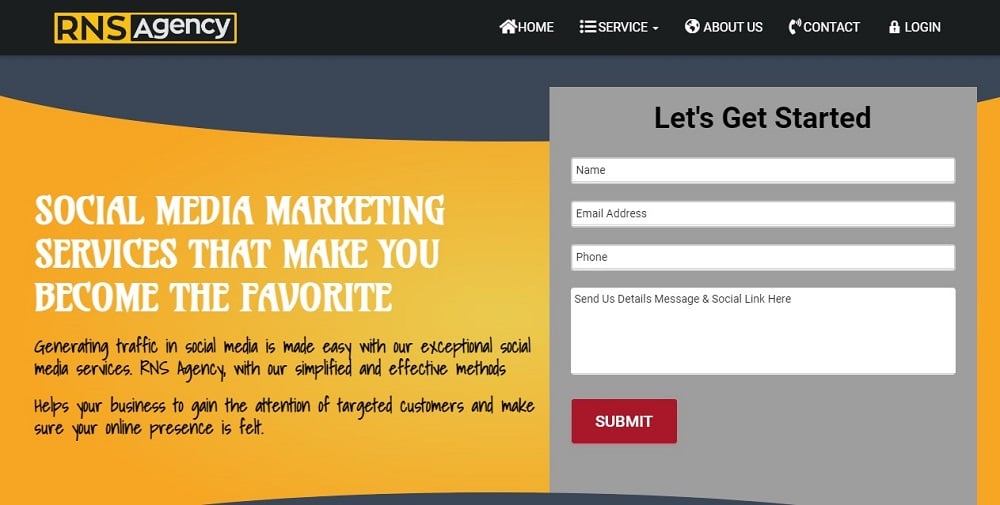 This Agency kickstarts your channel and understands what it needs. Its main goal is to lift you to your desired driver's seat. This makes you a force to be reckoned with. Their knowledge and expertise can be put to work in order to elevate your video content and channel reach. All these are with the goal of ensuring your target customers are hooked.
Paying for their service will open grounds for other services that can foster your reach behind the scene. Others can be hired to create compelling content that will stand out.  The good with their service is that they keep you posted on happenings at all times.
Also, they said their ads campaign does not just pull in people; it generates income as well. The services rendered are super affordable with quality not denied.
---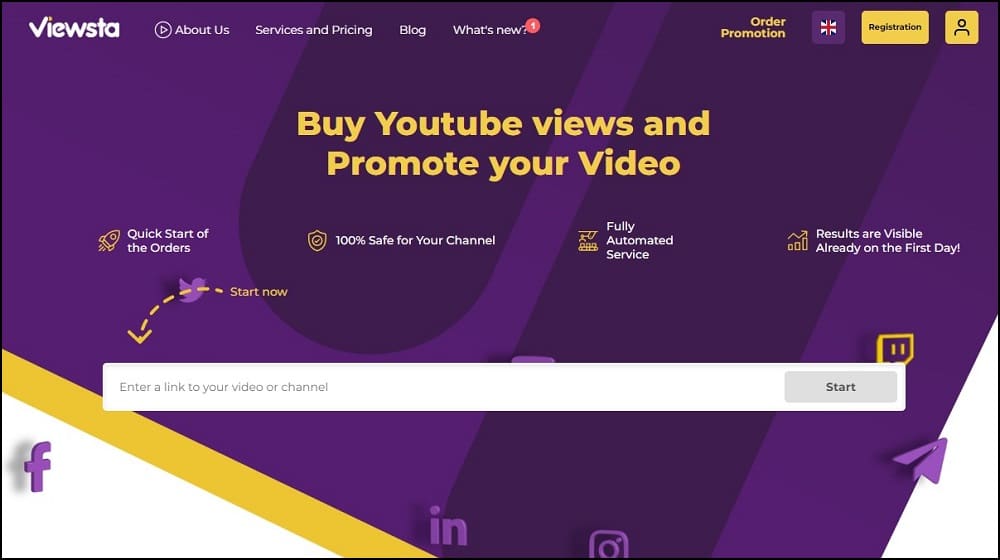 Viewsta is a YouTube promotion service that can help you with your channel's views and subscriber growth. They are 100% safe for your channel. They are fully automated with quick results. They work with you in accordance with your level of exposure. Some YouTubers are new, while some have been in the business, but everyone gets their chance.
Viewsta does not just deal with YouTube; they also segment their service across other platforms. We appreciate that they have a tiered pricing structure so that you only pay with regard to the service rendered.
Promotion service procedures here are simple. Your service can kickstart with just your channel URL. Price-wise, it is very pocket-sized. Using their service helps improve your channel ranking and position.
---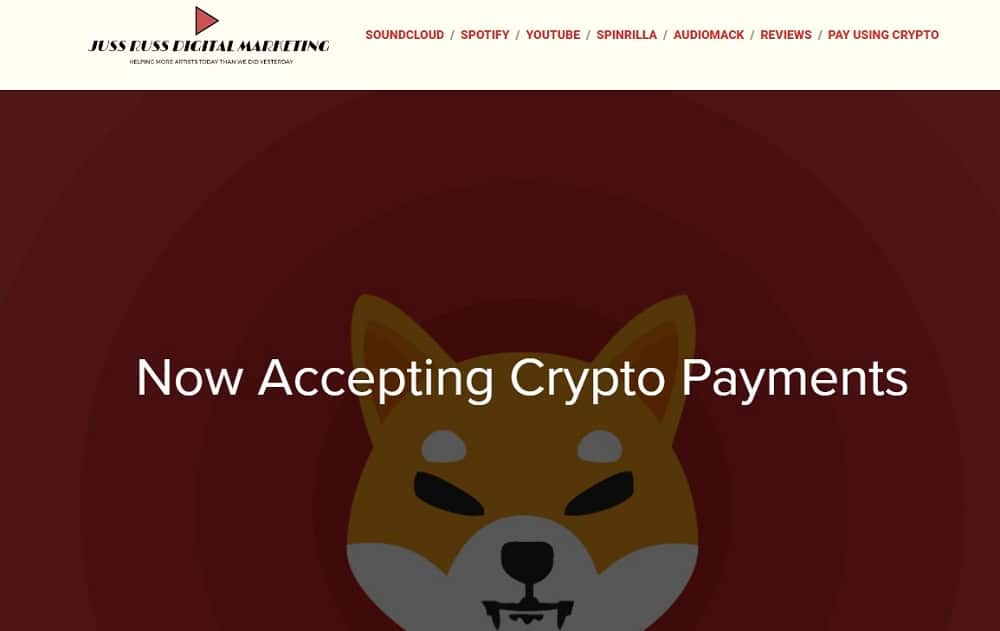 You can get creative by crafting good content, but without promotion, you will not get far. Juss Russ is a digital marketing agency that runs a YouTube promotion service. Despite their high price, they deliver what they promise. Their packages start at $49. The YouTube promotion service offered here is organic.
This company places your content in the right places so that your target audience can find it. Going by their strategy of getting real in viewership, likes, and comments, they leverage those already in the business. Regardless of what you represent, they find leading names and professionals in your niche and build solid relationships with them.
Hence, they help you connect with them. Using this kind of promotion only brings in real subscribers. Mind you, with your channel paraded by big names in your niche, it can only grow bigger.
---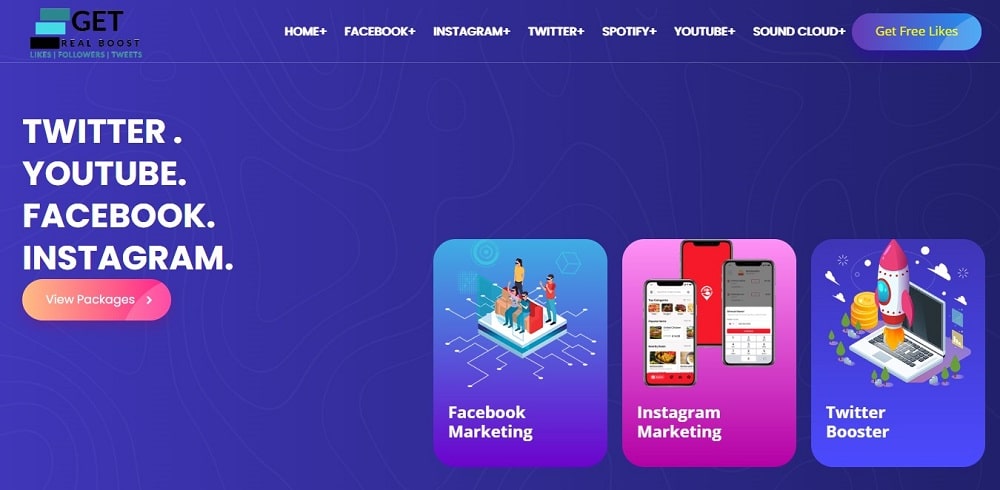 GetBoost is a YouTube promotion service that listens well to details and gears towards what your goal is. They understand their customers and are always open to enquiries. With every YouTuber hoping to grow big and monetize their content, they take that seriously. GetBoost doesn't just work for you; instead, they work with you to uplift your creativity.
They hope that by outsourcing to them, you will be able to earn a full-time income. They believe that with just a call to them, your YouTube struggles are half solved. Their credibility is pretty top-ranked, looking at their customer reviews.
Oftentimes, they are given recommendations knowing they gave top-leading agencies the boost needed to build their ground on YouTube. Their service packages are neither expensive nor affordable, so the prices have great normalcy.
---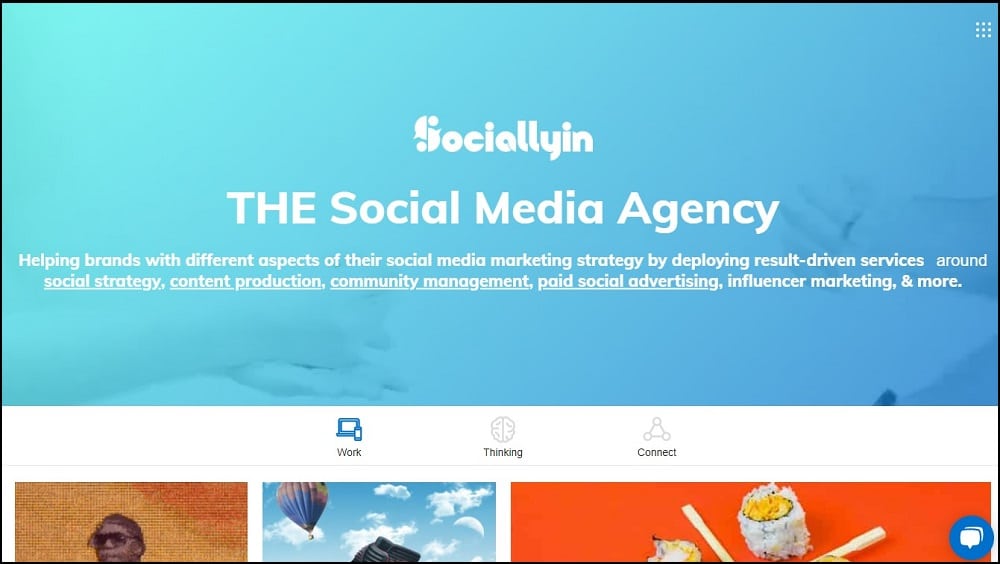 SociallyIn is a social media company that delights in assisting customers with their overall social media growth. Whatever your niche, they will undoubtedly aid in expanding your social reach. Speaking of Punchline's YouTube promotion service, they have a curve set aside for their customers who want to increase their YouTube fame.
They can be certain that the service they receive will produce desired outcomes. They can help you with your advertising, content creation, and community management, among other things.
What sets SociallyIn apart from others is the fact that they have choices listed out when it comes to their YouTube promotion service. All of this, however, serves one purpose: to help you gain more subscribers and viewers for your channel.
---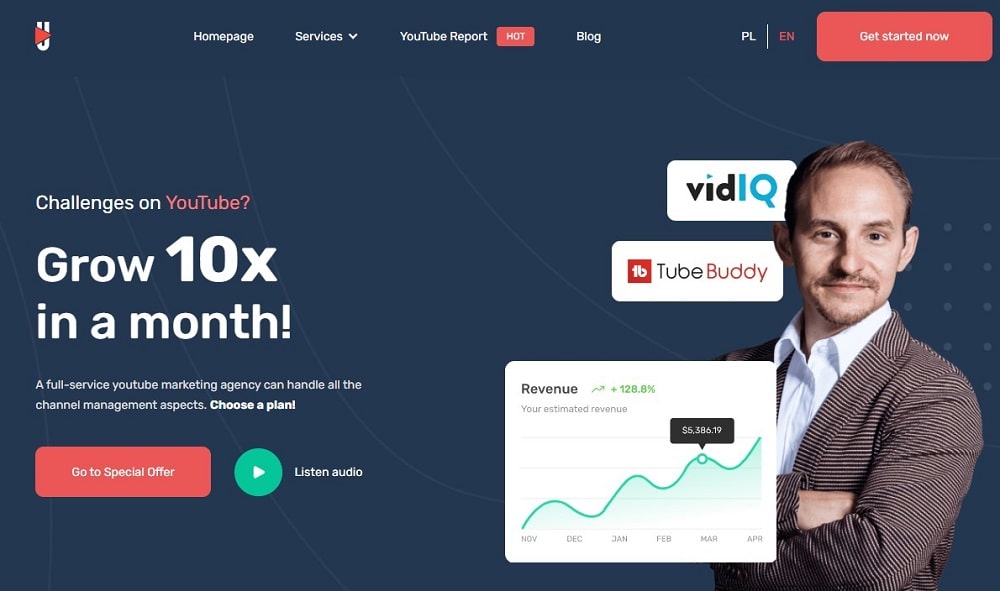 Utubeo is a promotion service for YouTube that aids in video marketing. They are a company that can manage your channel to get your publicity. These guys strategize based on your target. They are confident that with just your inputted channel link, they can help create exposure.
With Utubeo, all you've got to do is to tell them the keyword of your desired reach, and the rest is history. Believing their services can see you through 5 times your competitors' reach is take-home.
The company manages any type of video ad campaign with budgets from $500 to $100k per month. These campaigns are carried out by rated experts on their platform. To your interest, video editing is something they also provide. This means you are covered in all aspects.
---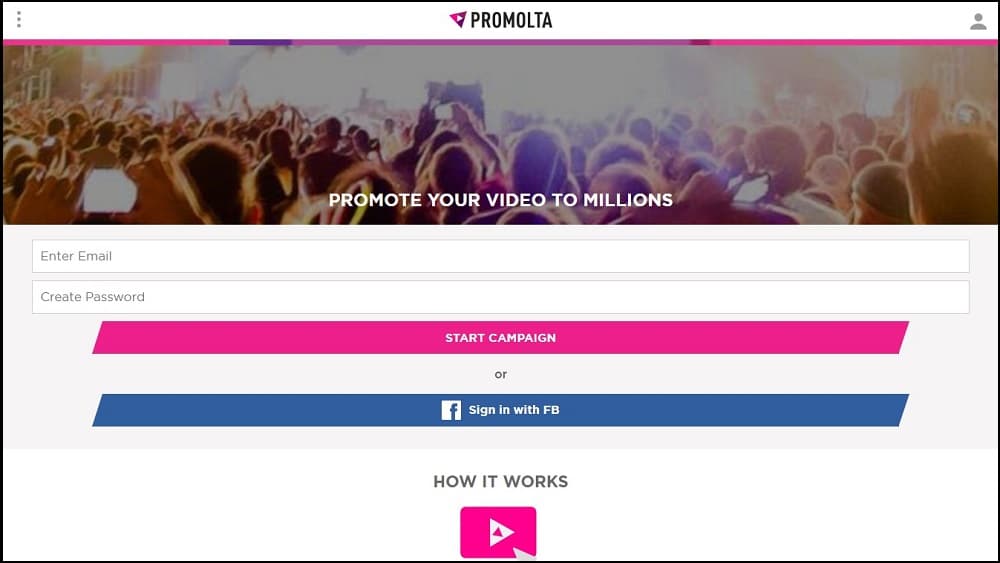 Your content is your channel's life-wire, but what happens if it's not seen? This is one more reason why you need Promolta as your YouTube promotion service. This company is very easy to use. They are so flexible that they work on both mobile and desktop. Most of all, they have helped many channels succeed, and thousands of videos get seen.
They promote your YouTube video via their trusted publisher network of blogs, websites, apps, and social platforms. Their services are real and organic. The amazing advantage is that you get to choose your audience demographics and location.
With that done, they help facilitate your content and channel it right to your targeted audience. They might not be as well known as others, but they are sure a place to outsource.
---
Video Boosters Club (VBC) is one of the most popular and affordable YouTube promotion services. They have a team of experts who promote your video content and provide organic reach. Being the best at what they do, they believe you get the best as well using their service.
Their service cuts across all genres and businesses, irrespective of your platform. They promote your videos on YouTube and other YouTube-partnered websites. In terms of price, they offer tier pricing.
Unlike others, their strategy helps your videos reach a maxi-audience, which helps your channel become popular within days. This helps roll in loyal subscribers. Video Boosters Club is a good one to invest in because they take your engagement seriously. They make moves as soon as you become their customer.
---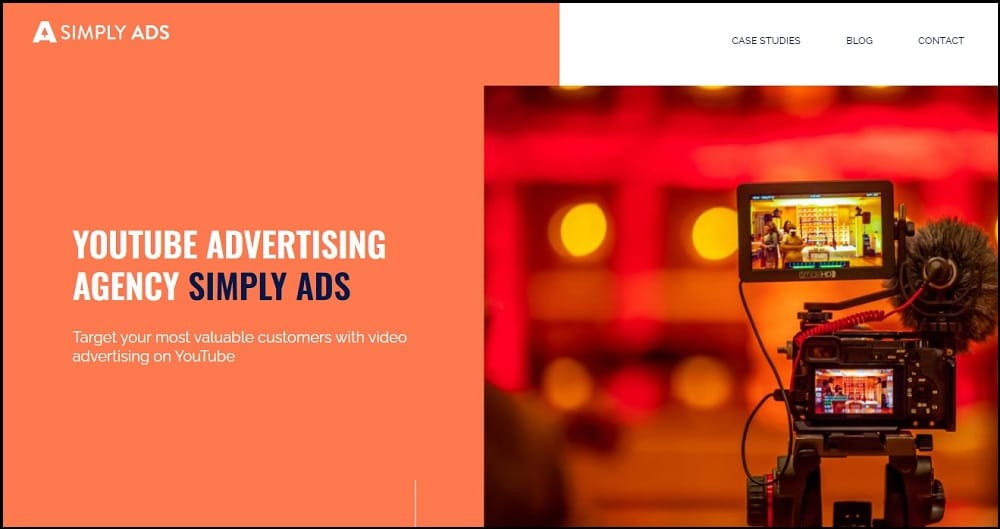 Simple–Ads is a YouTube advertising agency that works irrespective of your requirements. They help you target your audience and create engagement with the valuable videos you present. Their services can be used on other platforms regardless of your location. But what seems tiring with them is that the ball is completely in your court.
They will only be involved in the promotion. What do I mean? After creating your video content, you have to be the one to design the support packages that are right for you and your YouTube advertising campaign.
It might not be exhausting for some, but for the majority, this is a big deal. Having said that, if you can get those in place, this is an outstanding YouTube promotion service to leverage.
---
FAQs
Q. Why Use a YouTube Promotion Service?
Additionally, you need that good reach to help you stand if you are just beginning off and are still at zero. And since doing that is not an easy task, many people use the promotion service. The expense is nothing compared to the ROI if you locate the appropriate one.
Any serious channel needs social proof to survive. Thus getting subscribers, likes, comments, and other forms of engagement are crucial. So long as everything given is genuine and organic, it's advised.
Q. Which YouTube Promotion Service is the best?
The promotional services listed above are top-ranked and highly rated. Choosing from them is good enough as they are tested and trusted to work well. You can also find more information on their websites, which are linked in each of the articles.
But rest assured that all of the ones mentioned have been thoroughly researched to ensure their credibility. They have got huge reviews from customers praising and appreciating their services as well as even recommending them to be leveraged.
Q. Will I Get Banned by YouTube for Using YouTube Promotion Service?
Not at all. One intriguing fact is that there is absolutely nothing to worry about if you outsource to a reliable business that offers this YouTube promotion service. There are many businesses out there, so exercise caution. An organization providing this service will be concerned about your interests and security.
However, this is not illegal if what you are receiving is real, organic, and not a sitting bot service. One thing to bear in mind is that a genuine and healthy YouTube promotion agency will stick to its reputation by receiving good feedback. A website's functionality should always be verified before using any service.
---
Conclusion
Promotion on YouTube has become increasingly pay-to-play. For those with a good budget, you can always opt for its services to be buoyant enough. The YouTube promotion services described in this article are well researched and reviewed to work well. If you are on the move to outsource the service, you may choose from any of the above listed to garner great views, likes, comments, and, most of all, subscribers.