If you are looking for easy-to-use and feature-rich video content creation tools. Here are the top 5 video editing software solutions to choose from.
The social media industry is booming. There are so many people out there who want to earn money by getting free stuff from brands they love. The question is how can you approach these people when the reach of the market is enormous. Social media marketing is one of the fastest-growing industries. So, it is important to use the best video marketing tools available there.
Whether you're a blogger, a podcaster, or an online store owner, the content that you produce on your various platforms, including social media, influences the traffic that comes to your site and drives sales. That said, a lot of the time, social media tools simply aren't effective enough, which is why you should consider investing in a powerful video editor.
We're going to run through 5 video editors for you to help you choose the best of the bunch. You may have heard of some of the names featured on this list, but many of the editors are relatively new. No need to look for extra information any further – we'll list all the things you should know about each editor, so you can make the best choice for your business.
---
#1 – Movavi Video Editor Plus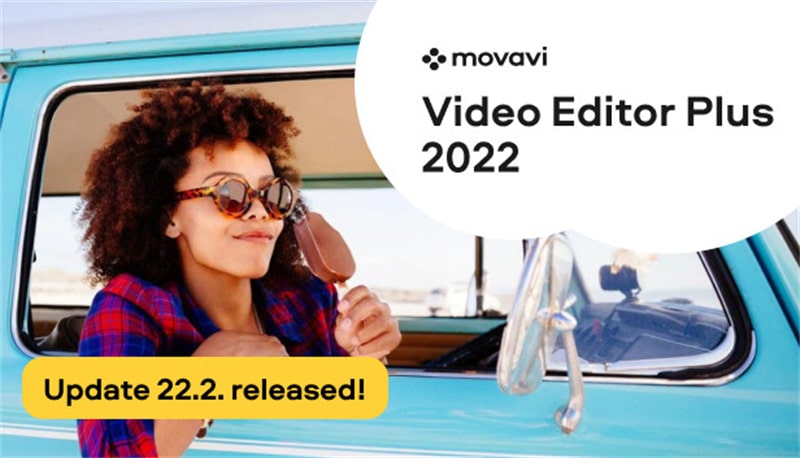 Although Movavi is a beginner-friendly brand, it offers very powerful tools for making very polished-looking videos. Movavi Video Editor Plus helps to rock your videos with special effects, transitions, keyframe animation, ready-made intros, chroma key for background change and many more features. The interface of the app is pretty easy, there's nothing to learn.
All in all, it's great for creating custom videos that you can then share on your own blog or website. The video editor for computer is compatible with Windows and macOS.
---
#2 – iMovie
Apple's video editor, iMovie, has been available since 2003. It allows you to make custom-built movies or edit videos you've already shot. It's one of the easiest video editors to learn, which is why it's great for newbies. Furthermore, it's also a great tool for basic video editing and allows you to import your own videos.
iMovie allows you to import your own photos, music, and other multimedia files in a single solution and process them in a single location. It's also highly customizable, which means you can add in all the bells and whistles that you need for a custom-made movie. iMovie is the only one of the video editors mentioned on this list that can be accessed directly from the web. There's no desktop app.
You access iMovie from an online browser, upload any new files that you're editing, and then add effects and music. You can also share your iMovie movies through Twitter and other social media platforms. Furthermore, you can post on Instagram with a single click from the program.
---
#3 – Camtasia Studio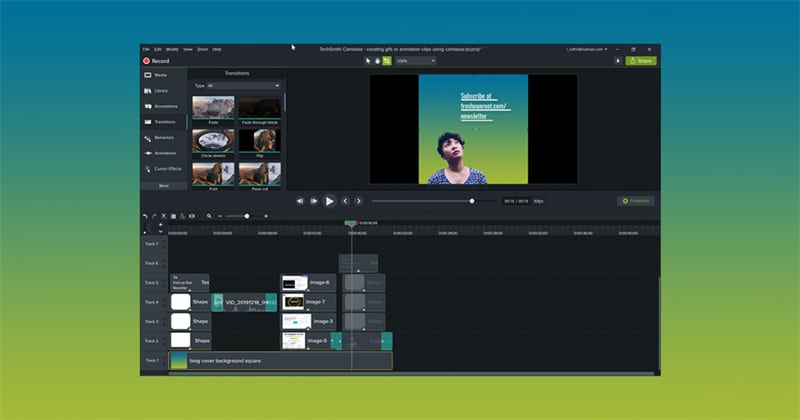 If you're a bit more of a video guru, then you might want to consider Camtasia Studio, an expensive video editor that's packed with great features. It's perfect for creating engaging presentations, training videos, and even podcasts.
Camtasia Studio comes with a huge number of premium features, including a cloud platform, screen-capture software, and more. It also includes powerful effects like transitions, background music, and even animations. You can record your screen on a laptop, add video clips, and enable transitions to make everything flow together smoothly.
Video editing software can automatically insert text, charts, and slides, and it will create audio that's similar to what's being said on-screen. Camtasia Studio allows you to capture up to 6 audio sources, so you can use software to record lectures, conversations, interviews, and more. You can export your Camtasia Studio project directly to YouTube, but you have to pay for extra storage space.
---
#4 – Adobe Premiere Pro
Although it's not as powerful or easy to use as Movavi Video Studio, Adobe Premiere Pro can produce some of the most professional-looking videos in the world. It's great for anything that requires you to create a polished and professional-looking video, including a lot of broadcast-quality features, such as slow-motion, 4k resolution, and 3D.
This video editor is a bit more complex than the others on this list. That said, it's packed with features that allow you to create custom videos that would look great on the web, on YouTube, or on any social media platform. Adobe Premiere Pro comes with a huge library of premium features that allow you to add text, audio, and music to your videos.
You can add titles to your videos and use different fonts and styles, which means that you can easily create professional videos that have a unique feel. You can also add a background, and it will look great even if you're working with very little time or budget. Adobe Premiere Pro comes with powerful editing features, but you need to download the app from the Adobe website so that you have access to them.
---
#5 – Visme

Although it's relatively new to the market, Visme has been a huge hit, and it's one of the best free video editors for social media for your business. If you're looking for free video editing software but want one that's packed with powerful editing features, then Visme is the way to go. Visme is perfect for beginners because it comes with an intuitive interface that makes it easy to create awesome videos.
You can import audio and pictures to create custom videos, and there are tons of free themes to get you started. You can easily add transitions and effects to any video, and there's a library of hundreds of free tools that will help you make your videos look awesome. Furthermore, you can add text to your videos, as well as change the color and the style of your text, and more.
You can also add your own music, images, and sound effects to create professional-looking videos. This video editing solution allows you to create professional-looking videos in an easy-to-use interface.
---
Choose the Right Solution
The best video editors make it easy to create videos that look awesome on any platform, and you'll find that they have all the features that you need to create multimedia clips that can be shared across the web.
There are loads of options when it comes to video content editing. If you're a beginner, it might be worth taking your time to find the one that works for you. And the above list will come in handy for you.