China is among those countries where the government has to restrict so much online content. Even the world's popular websites like YouTube, Facebook, Twitter, and Google are also banned in China for many years.
This censorship of content of outside countries is also referred to as the great firewall of China. The purpose of Great Firewall of China is to promote domestic websites and online business that's why people use websites like YouKu, Sina Weibo, and WeChat instead of popular social media websites like Facebook, Twitter, and YouTube, etc.
The Chinese government also has a conflict with Google search engine in the past due to which they have banned the access of Google and other services of Google in China from time to time.
A vpn works in China the same way as it does for other countries. The vpn will establish a secure and anonymous connection between your computer / iPad / iPhone … and the website you are trying to access.
From this point, the connection will never be blocked or interrupted by the Chinese government allowing you to access all the website blocked in China such as Twitter.com/Youtube.com/Blogger.com/instagram.com/Facebook.com, etc…
If you are coming to China for a business purpose of any related purpose like tourism, study, and work, then you need to use VPN to access websites that are censored by the government of China. But before you go with a VPN for China, you should be clear about the legal act of using VPN in China including other VPN-related questions.
Following I am sharing all of the VPN for China-related questions with authentic answers which will help you to choose the best VPN for China to access the internet without any censorship.
---
How to Bypass the Great Firewall of China?
There are several ways through which you can bypass the great firewall wall of China. The most popular ways through which you can unblock websites in China or bypass a great firewall of China is to use a proxy or a VPN server.
Although using a proxy is a great way to access censored content in China but proxy comes up with limited features where it costs a lot and also the internet speed effects if you use proxy to bypass the great firewall of China. So, using a VPN is a great option to get fast internet speed and enjoy other features which come up with VPN like download torrents and unblock any service which required your IP address.

---
What is VPN for China?
VPN stands for virtual private network. It is a technology that is used to hide your online identity by assigning you a new IP address. The purpose of using best VPN for China is not to just unblock websites that are blocked in China, but you can also download tor and access those services which are not available in China like Netflix.
VPN is a secure way to surf the internet without worrying about online security and your online privacy. People all around the world use VPN servers to hide their IP address and take advantage of other VPN services which depends on the company policy. In short, the best VPN for China gives you complete freedom to surf the internet without any restriction and fear of getting caught by the government.
---
Is It Legal to Use a VPN in China?
Currently, there is no specific law exist in China regarding using VPN. Government has blocked all the websites which they don't want their people to visit. These blocked websites also include the website and companies that are providing and offering VPN services worldwide.
So you don't need to be worried about the legalization regarding use a VPN in China because if it's illegal, then the government would ban all the VPN companies website instead of banning few of them.
Although, restricting VPN will also affect the economy of China because most of the websites which are using for online trading in banned in China, that's why businesses are using VPN services to continue their business and maintain online business communication, etc. So, it is totally safe and legal to use the VPN in China to unblock online content.
---
Best Free VPN for China vs Best Paid VPN for China
VPNs are available in both ways. You can use VPN for free but it comes up with very limited features.
For example, most of the VPN companies who offer their VPN services for free does not allow you to download torrent files and access P2P file-sharing networks where the internet speed on free best VPN for China is also slow because there is a number of people are using the same VPN server which distributes the internet downloading speed among free users.
On the other hand, the best VPN for China offers you unlimited features including ultra-fast internet downloading speed.
Best paid VPN for China comes up with unlimited daily and monthly bandwidth space where this option is not available in free VPN. Although, if you are concern about your online security then you would prefer paid VPN because they had extra layers of online security to keep the activities of their users secret from the world including telecom companies and the government.
Can we visit Facebook, Twitter, and YouTube through the best VPN in China?
Without the second thought, you can surf any website through the best VPN in China. These websites could be anyone including blocked websites of China like Facebook, Twitter, and YouTube, etc. You can also watch movies and TV shows through Netflix etc. Although the best VPN for China also allows you to download and upload files on torrent networks including private torrent platforms as well etc.
---
Is Good Choice to Choose a VPN Company in China for the Chinese?
I used to puzzle about why I cannot find a VPN service or company in China, and now i know the reason for that's because The VPN re-named as "jia su qi" which in Chinese character is "加速器", When I talking to my one of my cyber acquaintance:)
After you know that, You can easily get the VPN companies in China, such as  g.xunyou.com – 迅游网游加速器国际版,  lonlife.cn – 玲珑网游加速器 uu.163.com – 网易UU网游加速器, jsq.xunlei.com – 迅雷网游,  htjsq.com – 海豚加速器, It's easy to find more.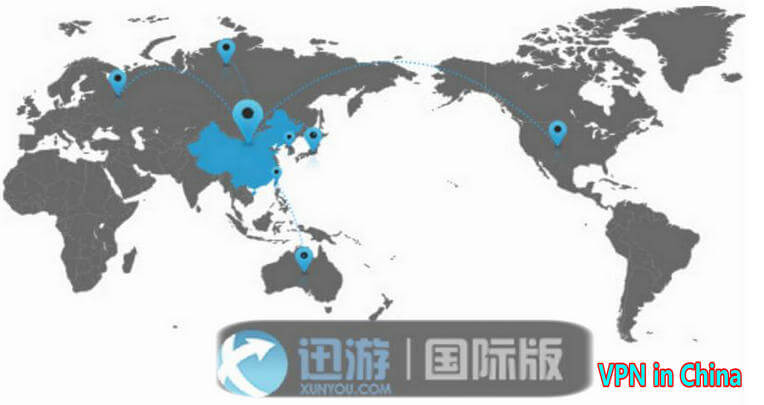 But It's a good choice for using VPN companies in China?
Obviously Not!  Though I cannot know the Chinese, I use google translate, I can not find any no logging policy on those companies, I think they are just web 1.0…and mainly notify use theVPN for US games. So, if you're living in China, I do recommend you use the leading VPN service which already in the world market.
---
How to Choose the Best VPN for China?
There are many VPN companies all around the world who promised you to provide the best VPN services for China but you can't believe on them blindly until you verify a number of things and compare them with similar companies.
Although, using VPN is not illegal in China but the number of VPN for China companies are already blocked and permanently banned by the government. So, you need to be very careful when you are selecting the best VPN for China and make sure that the company's VPNs are not blocked in China before you make the payment.
Selecting the best VPN for China could be a bit challenging if you have not to purchase a VPN before in your life. You need to care about many things.
Price of best VPN for China
If you want to use VPN only for personal use then the price could be a very important factor for you. Selecting a VPN company which offers cheap rates would be a great decision to save money. If you are choosing for business purpose then don't compromise with price over VPN services.
You need to confirm that what types of online securities the VPN company is providing you. You need to check the protocols provided by VPN company like SSTP, L2Tp, OpenVPN, PPTP, TCP, and UDP, etc. Also asked about their encryption that how strong their encryption system is.
The quality of a company's product and services can be judged through their customer support response. A VPN company which provides options like live chat and has very good response time should be select for best VPN for China so that you can get help on time.
No one likes to compromise with internet speed, especially if you are purchasing best VPN for China to watch online videos and download music, songs, books, software, and movies then you need to go with only those VPN that provides ultra-fast internet speed.
---
What is the Best VPN for China?
On the bases of the above criteria, there are very limited VPN for China available while some of them are already blocked in China by the government of China.
ExpressVPN is known as one of the best VPN for China because of its high-quality services, ultra-fast internet speed, and cheap rates. Although Express VPN is one of those best VPN for China which are allowed to use in China because it is not blocked or censored by the government. Following is the list of features and services which makes ExpressVPN the best VPN for China:
Get Unlimited bandwidth and the unlimited option for server switches with ExpressVPN.
Get Unlimited internet with 100% uptime and ultra-fast internet speed with Express.
ExpressVPN provides Open VPN and other protocols like PPTP, L2TP, SSTP, TCP, and UDP.
Strong encryption with zero logging of network traffic and browser history and torrents.
ExpressVPN allows you to use a single subscription connection to up to 3 different devices.
Allow torrents downloading and P2P file sharing network with excellent downloading speed.
VPN servers are located in 87 countries and 136 countries with hundreds of fast VPN servers.
Cheap monthly and yearly based packaged available with 30 days of money-back guarantee for everyone.
Excellent customer support options are available including live chat, ticket system, and direct email.
Our team from China has test ExpressVPN and we can be guaranteed you that their features and services are all available to use in China without any restriction where the zero log policy of ExpressVPN allows you to use the internet without any fear of government.