Did you know that the fontdrvhost.exe file is useful to your computer? It manages the visual fonts for your operating system. However, some viruses can disguise themselves as the fontdrvhost.exe file.
When going through your Task Manager on Windows 10, you may see fontdrvhost.exe. Do you think it is a valid file or a virus? The Usermode Font Driver Host is built in the core OS.
Some of the common errors you can encounter while using fontdrvhost.exe are high CPU usage, exe is missing, user-mode font driver host windows 10 failed to load, and exe file crashing.
---
What is fontdrvhost.exe?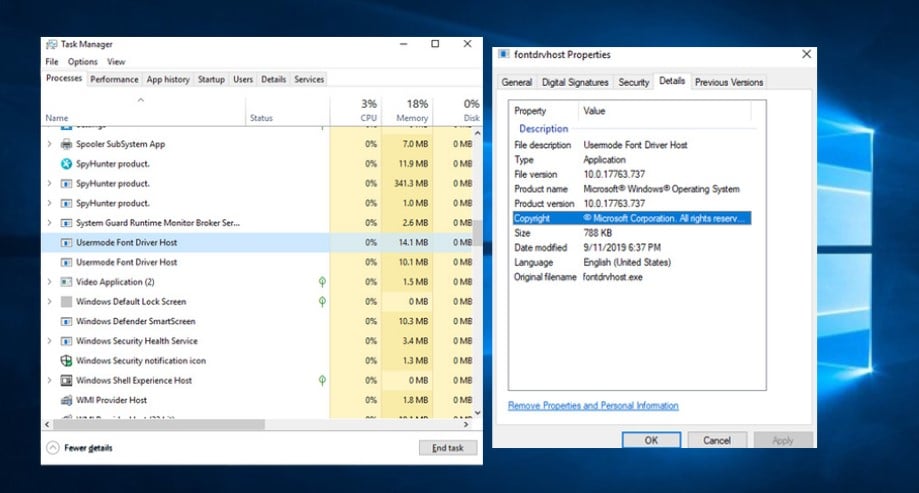 This is a Windows system process also known as Usermode Font Driver Host. It is responsible for managing the visual fonts on your Windows operating system.
Additionally, it is highly secure and runs on AppContainer. Hence, if the exe process is hijacked by malware, it will only breach the container. If not, it could be risky to the entire system.
Moreover, the fontdrvhost.exe file is genuine and part of UMFD-0. It manages the font activity on Windows 10 – this is what allows users to use fonts in different programs. However, if it is affected, it can cause font issues.
---
Is fontdrvhost.exe legit?
Yes, the fontdrvhost.exe file is legit. To locate it, simply check its location in the Task Manager.
Step 1: Click Ctrl+ Shift + Esc shortcut to open the task manager
Step 2: In the processes tab or details tab, locate the frontdrvhost.exe file, right-click, and click on "Open File Location"

Step 3: It should redirect you to the system32 folder on your Local Disk C. For example: C:\Windows\System32
If it is not located there, then it might be a virus.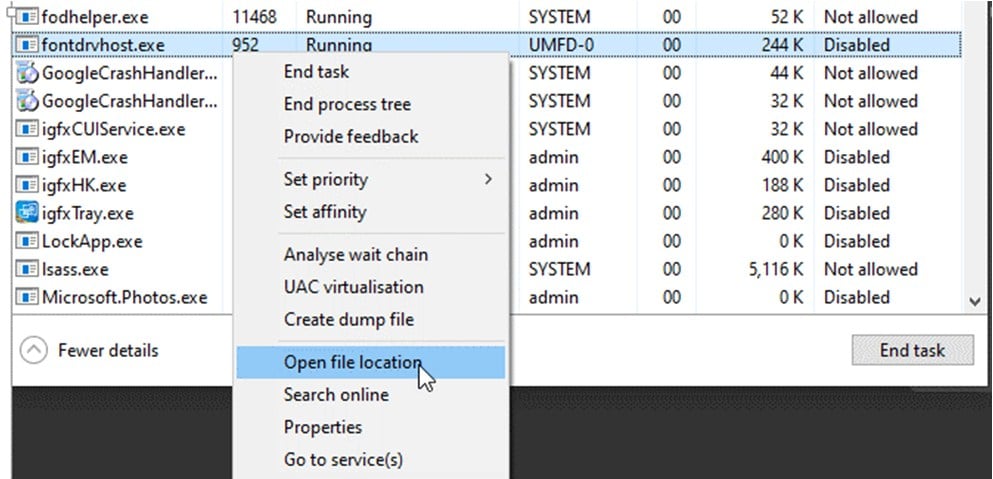 ---
How to check whether fontdrvhost.exe is causing high disk usage?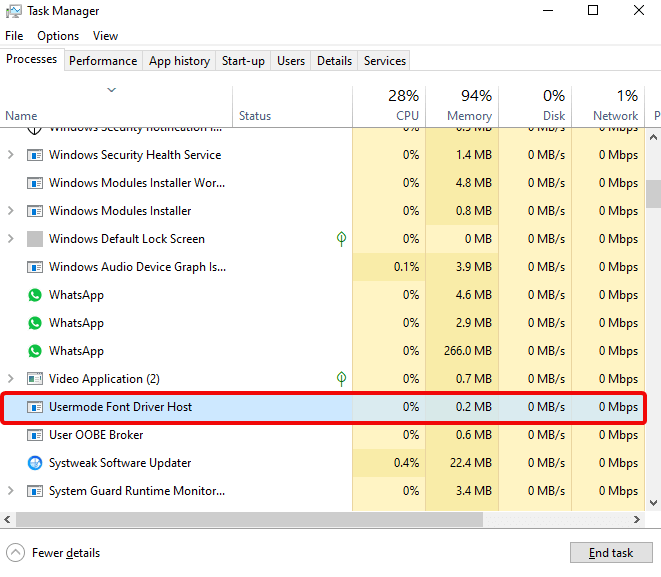 Suppose you note that your computer performance is deteriorating. Check the Disk, Memory, and CPU usage through the task manager.
Step 1: Click on Ctrl+Shift+Esc to open the Task Manager.
Step 2: Locate the fontdrvhost.exe file and check the CPU usage and other parameters.
You will be able to gauge how effective or destructive the file is.
---
How to remove the fontdrvhost.exe malicious virus?
If you find out that it is a virus, it is better to either delete it by uninstalling or scan your computer.
1. Uninstall the fontdrvhost.exe file.
You can decide to uninstall the software using the "fontdrvhost.exe file" to ensure the safety of your computer.
Step 1: Click on the Windows + S buttons, search for the control panel.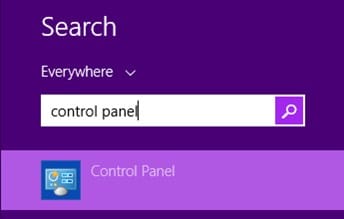 Step 2: On the redirection page, choose programs and features

Step 3: On the programs page, search for the "fontdrvhost.exe" or "Usermode Font Driver Host" program.
Step 4: Select it, right-click, and uninstall.

Step 5: Restart your computer.
2. Scanning system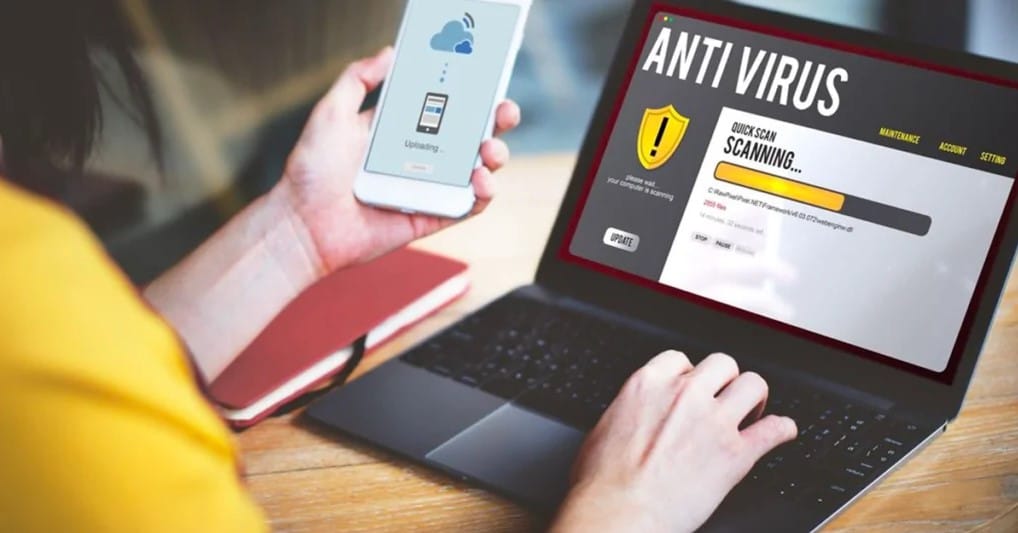 The other alternative is to scan your system for any kind of malicious viruses or underlying issues. You can use the Reimage repair software to check the credibility of files in your system.
It also helps to revive the computer and make it more functional. The performance of your PC will be greatly improved. Moreover, it is great for cleaning junk files, removing malware, scanning for malware and viruses.
---
How to use Reimage to scan your system
Step 1: Download the Reimage software from its official website. Install it on your PC.
Step 2: Once installed, the software will start scanning your computer.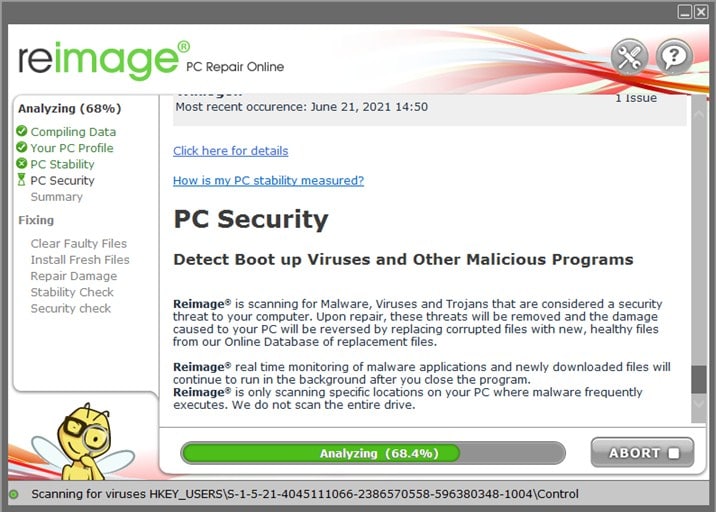 Step 3: It will check all the elements and show the issues on your PC.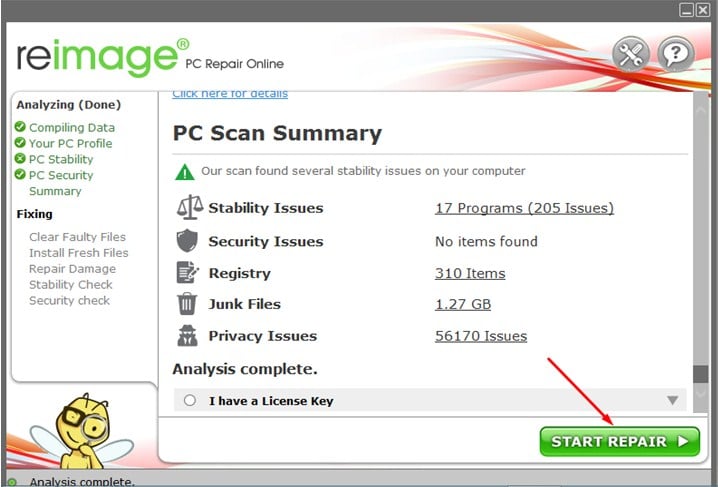 Step 4: Click on start repair to resolve the issue. Once done, restart your computer.
This will help you remove all the unwanted programs on your PC. If your fontdrvhost.exe was malware, it would be removed.
To know whether there is a malware infection in your computer. You will note sluggish performance, too many ads, malicious apps on your device, mysterious changes on your browser, and deleted files.
Hence, do regular scans to check whether your computer is safe. Also, always be cautious when you note your computer is misbehaving in any way. Additionally, check for any suspicious files, but don't open them, just use reliable antivirus software to get rid of them—the safety and security of your Windows PC matter.