WmiPRvSE.exe is a legitimate Windows process file that usually runs in the background. Its main function is to enable other applications to request and process system information. In this post, we have discussed what WmiPRvSE.exe is and whether or not it is a virus or malware. Keep reading to find out…….
WmiPRvSE.exe, often referred to as WMI Provider Host is a window feature that allows other application programs to request information about the state of the operating system. WmiPrvSE.exe stands for Windows Management Instrumentation provider host.
For instance, administrative scripts or commands may seek information about installed applications on the PC. That information will be provided by the WMI provider host. You can also use the WMI Provider Host to find details about the computer's serial number model, among other information.
That being said, this article is about what the WmiPrvSE.exe process is and whether or not it is a virus. Keep reading to find out…..
---
What is WmiPrvSE.exe?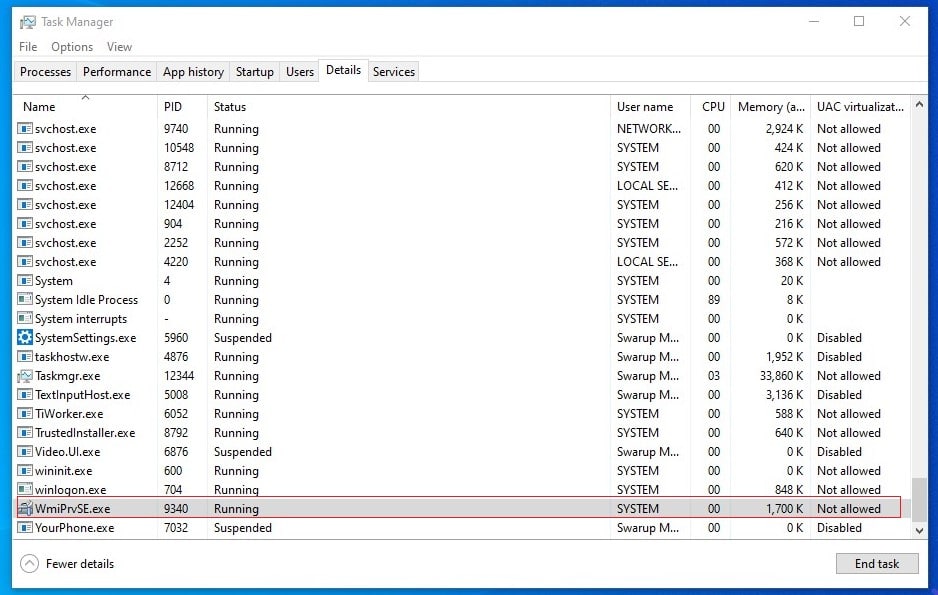 Wmiprvse.exe is an executable file for Windows Management Instrumentation Process Launcher, a component of the WMI service. This service is available on Windows 10 and other earlier versions of Windows OS.
The primary purpose of the WMI Process Launcher is to launch the WmiPrvSE.exe process, which provides access to the Win32 – Process class and the associated methods and properties.
Usually, the WmiPRvSE.exe process file is in "C:\Windows\System32\IMSS\ImsSvc.dll".
However, running a 64-bit system, the executable file is in "C:\Windows\SysWOW64\IMSS\ImsSvc.dll". This system file is used by the Internet Security and Acceleration Server Service (ISA).
---
Is WmPrvSE.exe safe, or is it a virus?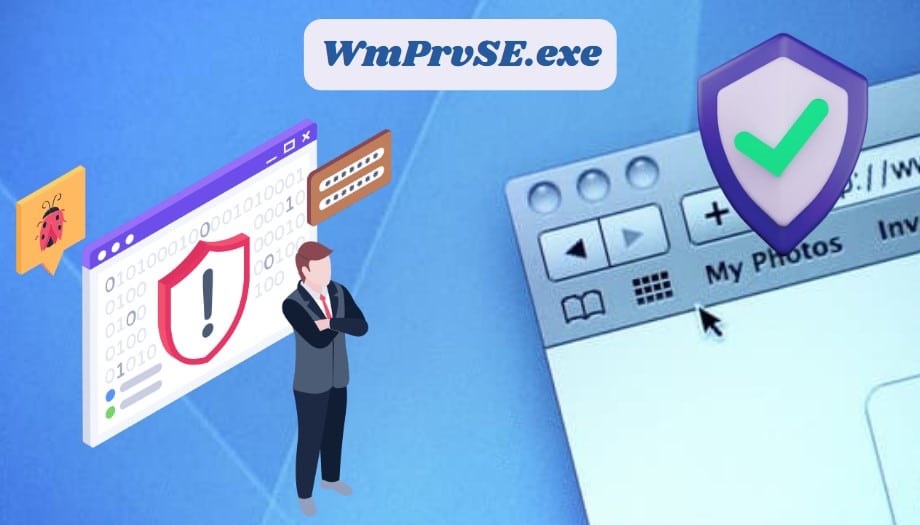 WmPrvSE.exe is a genuine Windows system file via which software and other system programs request information about the health of the operating system. As such, the genuine WmPrvsSE.exe process is not a virus or malware.
However, some malware is assigned system file names to try and conceal their identity and fool PC security systems into thinking they are genuine. As such, if your PC has been misbehaving of late and you're suspicious of the WmPrvSE.exe process on your PC, then it is a great idea to cross-check the file to verify that it is not a virus.
Below are some methods you can use to verify the authenticity of any system file, including WmPrvSE.exe.
---
How to determine if WmiPrvSE.exe is legitimate or a virus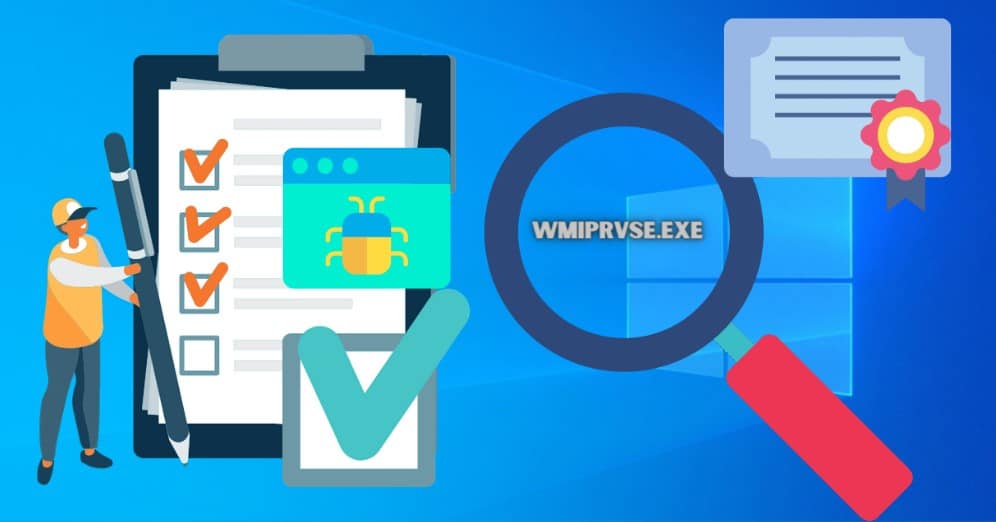 The wmiprvse.exe process is a genuine Microsoft Windows Operating System file used to launch the Windows Management Instrumentation Process.
However, a malicious program may also use the same file name. To determine whether the Wmiprvse.exe file in your PC is genuine or a virus, use the following methods:
---
Method 1: By identifying the location of the WmiPrvSE.exe process
Step 1: Right-click on the start button, and then from the quick access menu options, select Task Manager.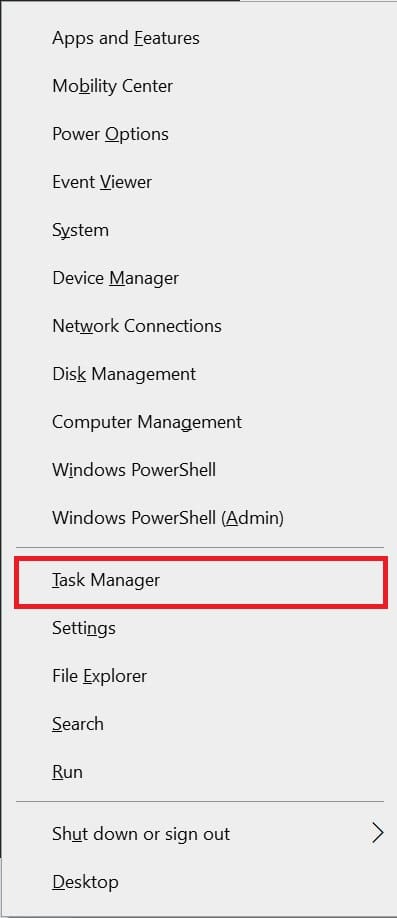 Step 2: On the Task Manager interface, click on the Details tab and then scroll down through the list of running programs till you locate WMI Provider Host (WmiPrvSE.exe).

Step 3: Once you have located the wmiprvse.exe process, right-click on it and select Open file location.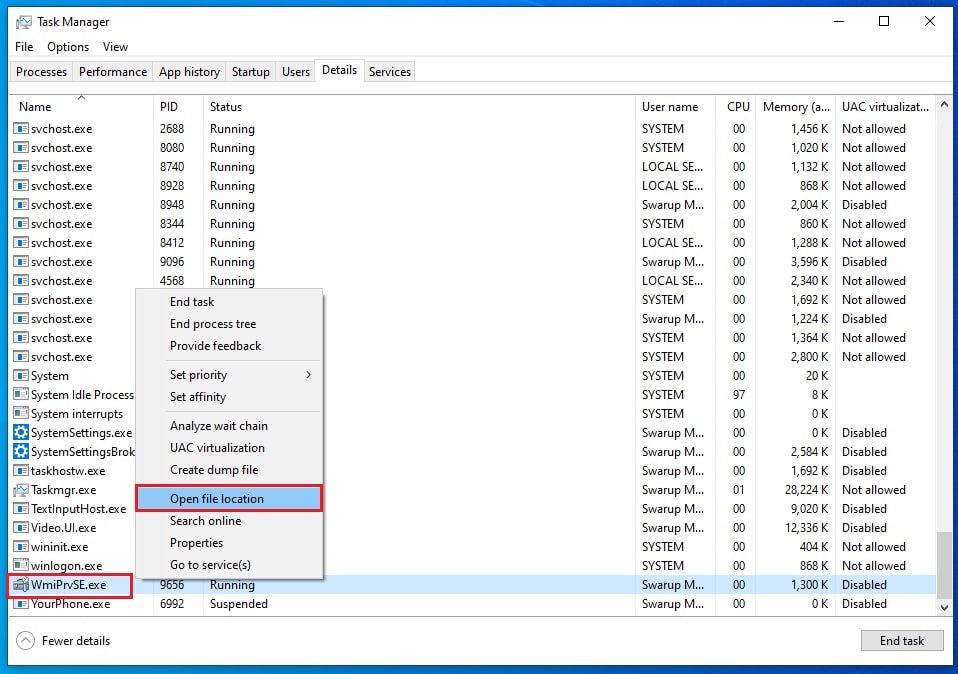 Step 4: The genuine wmiprvse.exe system file is located in C:\windows\System32\ folder.
A malicious WMI Provider Host file (a virus given the name of a legitimate system file) is normally located anywhere else but not in the C:\windows\System32\ folder.
---
Method 2: Determine the digital signature of WmiPrvSE.exe
Another way to determine if WMI provider Host is genuine or a virus is by checking the file's digital signature. Follow these steps:
Step 1: Press Ctrl + Shift + Esc to open the Task Manager console
Step 2: Click on the Details tab on the Task Manager window.

Step 3: Locate the WMI Provider Host process and right-click on it and right-click on it, and choose Properties.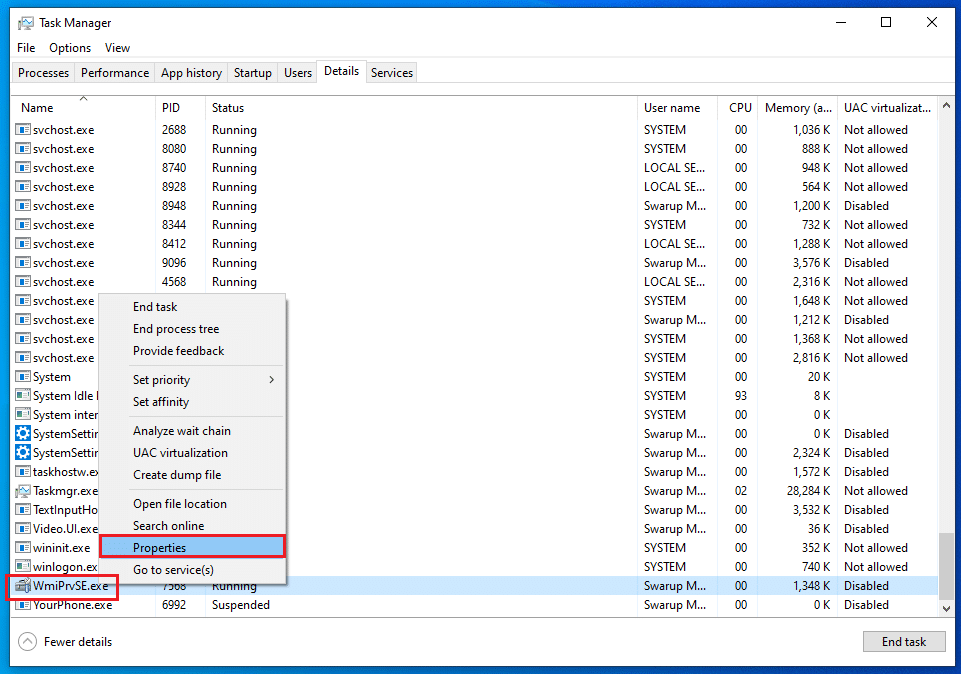 Step 4: On the Properties window that appears, click the Digital Signature tab, then check and confirm that the Signer's name is Microsoft Corporation.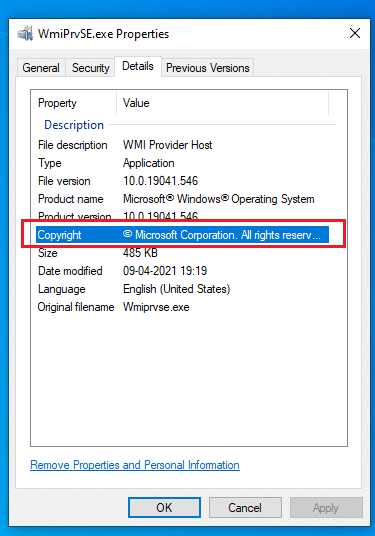 If there is a different name, treat the WmiPrvSE.exe as a potential virus. In such a case, consider running a system scan using an antivirus program to remove the threat.
---
How to disable, remove, or uninstall WmiPrvSE.exe.
In case you have confirmed that the wmiprvse.exe on your PC is a potential virus, consider removing it using an antivirus program or delete/remove/uninstall it using the procedure below:
Step 1: If the file is part of a software package, it will also come with an uninstaller. To remove such a program file, run WmiPrvSE.exe uninstall.exe from
C: Program Files>Microsoft Windows Operating System>WMI >WMI Provider Host> WmiPrvSE.exe uninstall.exe
Step 2: If WmiPrvSE.exe was installed via Windows Installer, you can uninstall it via the Add or Remove Programs feature in the system settings.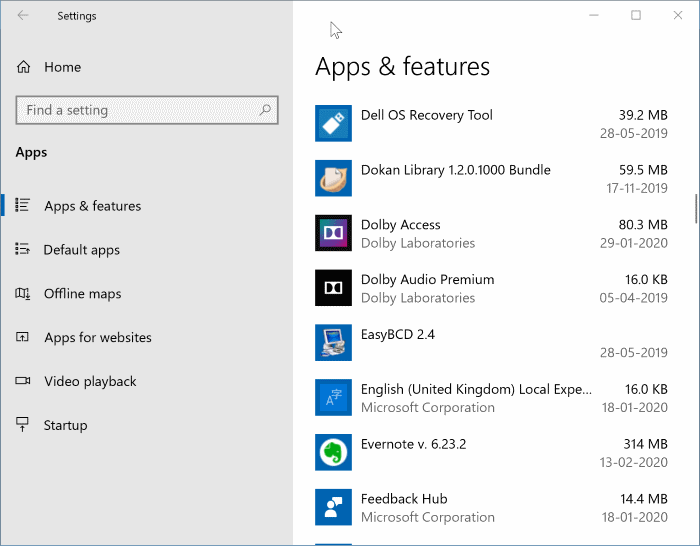 Step 3: After locating the Add or Remove option, go ahead and scroll till you locate WmiPrvSE.exe or WMI Provider Host.
Step 4: Once you have found the program file, right-click it, and then from the options, choose Uninstall. The file will then be removed from your computer.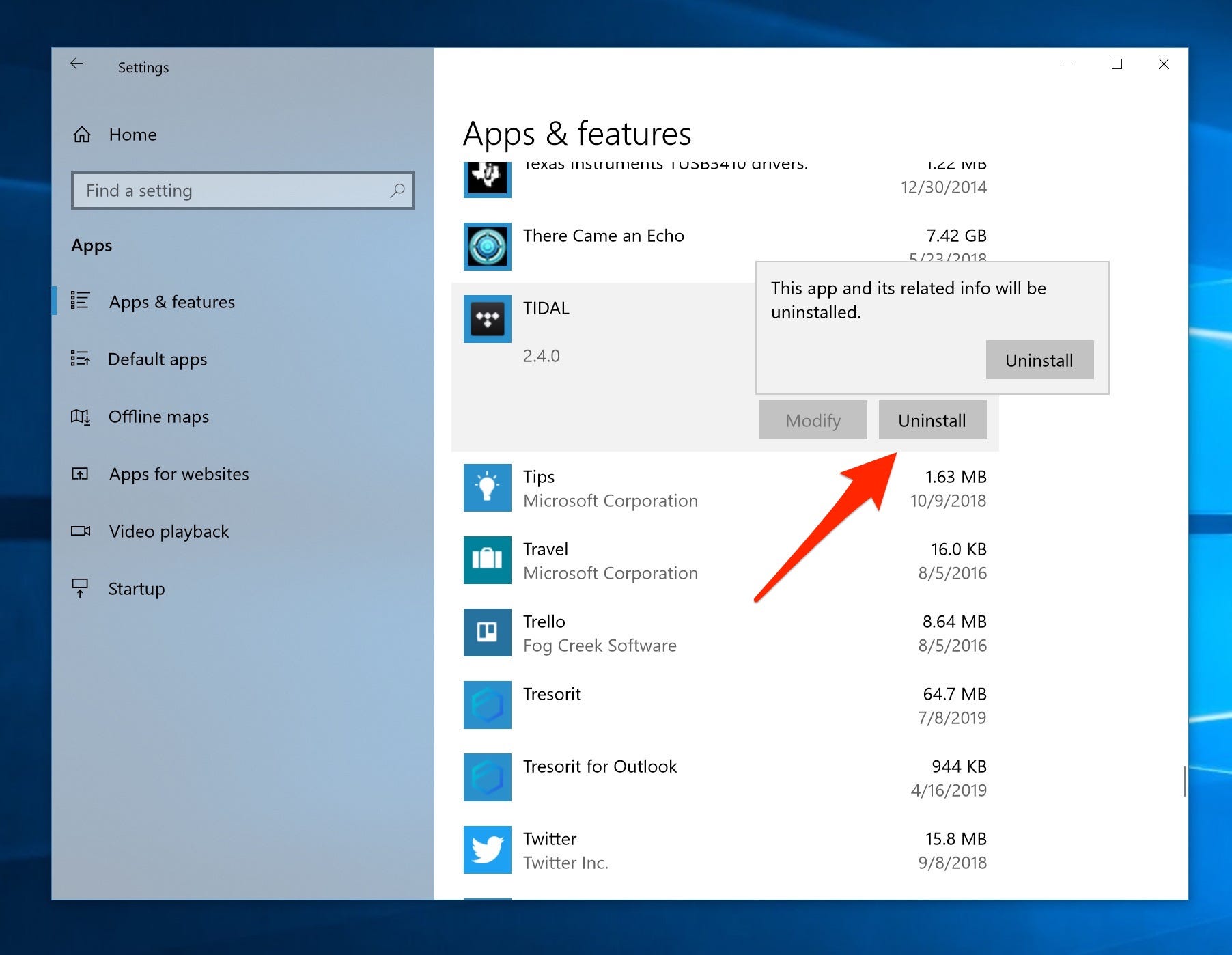 ---
Why is WMI Provider Host (WmiPrvSE.exe) using so much CPU?
WmiPrvSE.exe can use high CPU resources when another application or malware program requests WMI, but this is not a common occurrence on most computers. If this is the case with your PC, the solution would be to remove the offensive wmiprvse.exe from your PC.
---
How to resolve WMI Provider Host using a high CPU?
1: Restart WMI Provider Host
Restarting your computer may assist if the Windows Management Instrumentation service is stuck in a bad state. To do so:
Step 1: Press the Win + R keys and then hit Enter to launch the Run dialog.
Step 2: In the Run window, type "Services.msc" and press Enter to open the Services tool.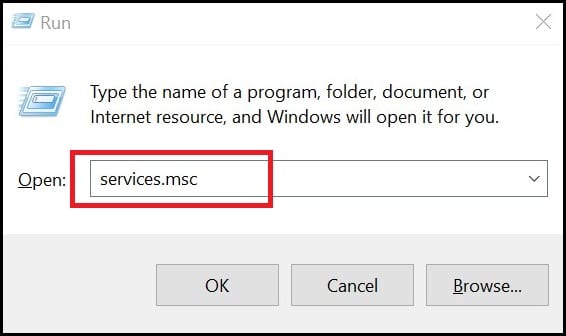 Step 3: Locate the WMI Provider Host from the list of running programs and then right-click it and choose "Restart." The wmiprvse.exe process will then restart and, hopefully, resolve the high CPU usage.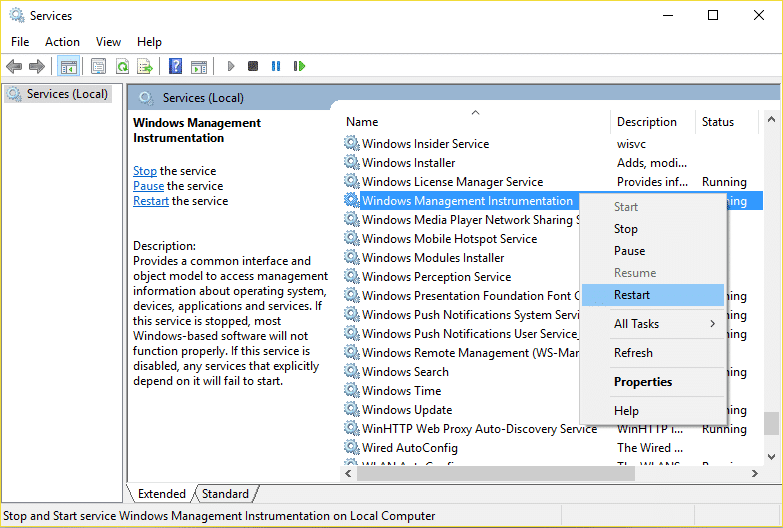 If your CPU utilization is constantly high, another process on your computer may be acting strangely. The WMI Provider Host process will consume a lot of CPU if a process regularly seeks a large amount of information from WMI providers. The issue is likely with the other process and not the WMI provider host.
---
2: Restart your PC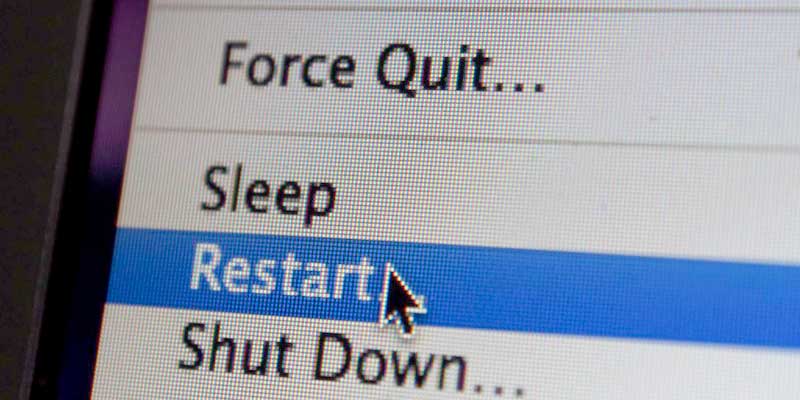 If you notice your PC is using a large amount of CPU power and your system isn't responding as quickly as usual, WMI might be hogging the CPU. You could restart your PC or even run a scan for malware to get rid of it.
---
Common wmiprvse.exe Malware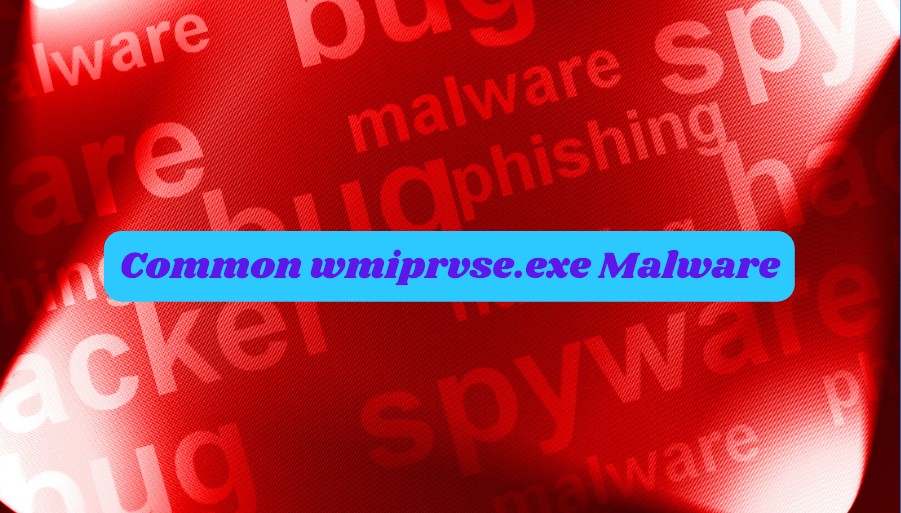 Some malware programs are assigned names of legitimate system files, such as WMI Provider Host. The motive behind such a move is to conceal their true identity. Below is some common malware that usually assumes the name of wmiprvse.exe:
1. Sasser worm
The Sasser worm code contains a Windows API call that launches a new instance of the process wmiprvse.exe. This instance is supposed to be a copy of the legitimate Windows Messenger process.
2. W32/Sonebot-B worm
The W32/Sonebot-B worm also uses the file name wmiprvse.exe to launch its attack on PCs with Microsoft Windows operating systems.
3. PUA: Win32?Presenoker
The PUA: Win32? Presenoker is a trojan horse that allows hackers to access your computer through an email attachment or by visiting an infected part.
4. Virus: Win32/Virut.BO
Win32/Virut.BO is a Trojan horse that may download additional files without the user's knowledge. The trojan may also be downloaded by other malware.
5. HEUR: Trojan.Win32.Generic
A Trojan horse is a type of malware that appears benign but hides malicious functions behind what appears to be an everyday use or function. Trojans are often disguised as legitimate programs, so they can trick users into installing them on their computers without realizing it.
6. Win32.CoinMiner.pej
CoinMiner.pej is a Trojan that uses the computer resources of the affected computer to mine Bitcoins without the consent or knowledge of the user.
---
What is Microsoft Web-Based Enterprise Management (WBEM) System?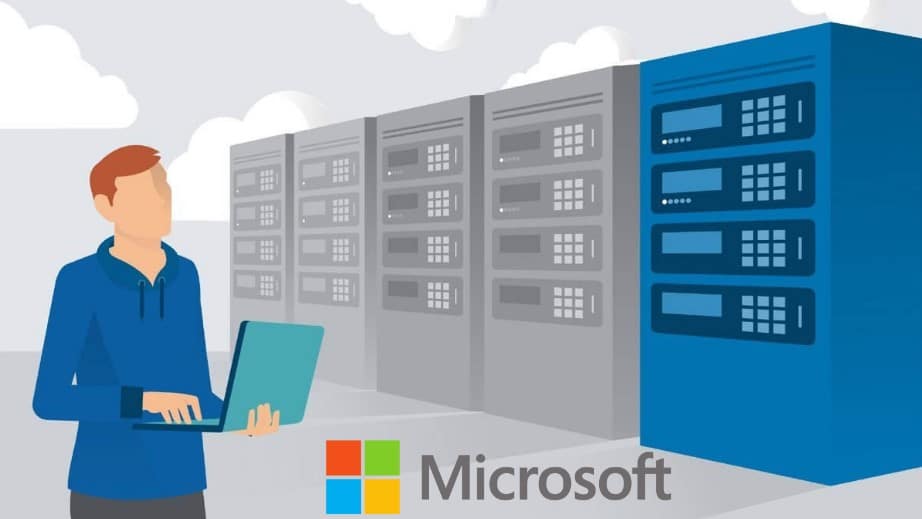 Microsoft Web-Based Enterprise Management (WBEM) System is a suite of Microsoft products that manage Windows-based servers.
The WBEM system includes several components, including WMI and CIM. WMI is the primary interface for managing WBEM system components. The WBEM system also consists of an event log called the System Center Operations Manager event log.
The WBEM system provides common information model (CIM) functions. CIM functions create reports, monitor systems, and configure settings on remote computers.
SCOM is used for monitoring and managing the systems in an enterprise. The user can access it through a browser, providing a graphical user interface to aid with the configuration, monitoring, and management of the systems.
---
FAQ
Q. IS WmiPrvSE.exe harmful?
A: WmiPrvSE.exe is a legitimate Windows process used by the system to collect data about hardware and software. It is not harmful to your computer.
Q. Can I disable WmiPrvSE.exe?
A: Wmiprvse.exe is the executable file for the Windows Management Instrumentation Provider Service, responsible for error reporting and monitoring. It would be best if you never disabled or terminated the WMI process or service.
However, if you have ascertained that the process is a virus, you can disable the WmiPrvSE.exe on your PC.
Q. What is WmiPrvSE.exe used for?
A: Wmiprvse.exe is the Windows Management Instrumentation Provider Service's executable file, which conducts important error reporting and monitoring activities. Some third-party apps use the service to connect to Windows administration and monitoring services.
Q. What happens if you end the task for the WMI Provider host?
A: Wmiprvse.exe is a critical service that prevents programs from running. Many of your PC's functionality will become ineffective if this procedure stops. Furthermore, you may not receive any error notifications at all.
---
Conclusion
In conclusion, WmiPrvSE.exe is not a virus. This file is a legitimate process. WmiPRvSE.exe is a component of the WMI system in Windows that enables users to communicate with their operating system.
Understanding how the WMI component functions are essential to ensure it is working correctly and avoid unnecessary concerns about viruses or malware.