If you want to make your business management easier, you've come to the right place. Read on to learn everything you need to know about Jungle Scout and how it can help you.
Jungle Scout is the best research software every Fulfillment by Amazon (FBA) owner needs since it is equipped with all the advanced tools you need to make your business flourish. It is designed by the expert development team in ways that can ensure the optimization of a business and offer advancements to find the perfect niche.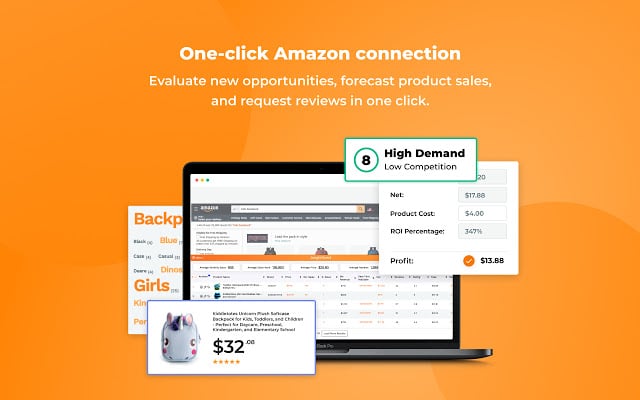 Before the development of research software, it was quite difficult and time-consuming to effectively find the right product niche to advance your Amazon FBA business, because an entrepreneur would have to spend copious amounts of time searching for the best management strategies and evaluating the success rate of the organization.
However, now with the help of this product, many business managers are able to simplify their research for statistics related to Amazon FBA.
---
Advantages of Considering Jungle Scout
When it comes to making your business a success, you should consider the best options for its equipment. Fortunately, jungle scout will help its consumers find the best potential Amazon product ideas that can help their business flourish within no time, ensuring a good profit as well.
Even though it requires an investment,  once you start getting positive results, you'll find the purchase worthwhile. If you are searching for quality niche products on your own, it may take up unnecessary time and energy; it can also be a stressful obligation that prevents you from focusing on tasks that need your input.
Time management is vital for any business since the more time you will put into your business, the more profitable it will be.
---
Jungle Scout Consists Of A Variety Of Features
There are several features that this research software offers that can be beneficial for all types of companies. Since Jungle Scout is made for businesses to expand, there are some updates that occur every now and then for the features to match the organization's contemporary ideas. The features available with this software are as follows:
1. Vast Product Database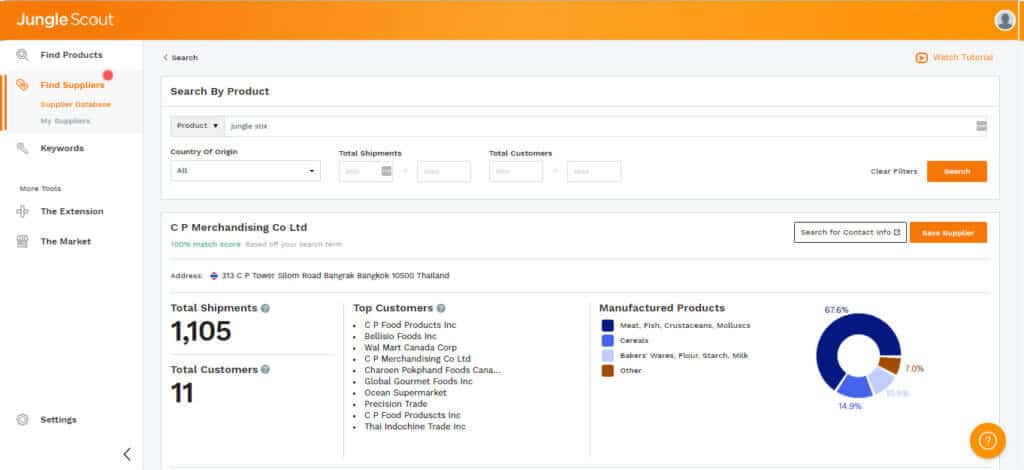 The best feature of this product is a product database which helps you find the best product niche related to your search. It consists of approximately 70 million product ideas from the Amazon list. This feature also has an option of pre-set filters that will make it easier to access and organize the product profitability ideas according to your search and business requirements.
Furthermore, there are tools consisting of estimated sales, sales rank, and revenue, which the option of pre-set filters includes. This also allows you to access different filters related to different categories of the research required by the business owners.
---
2. Easily Tracks Products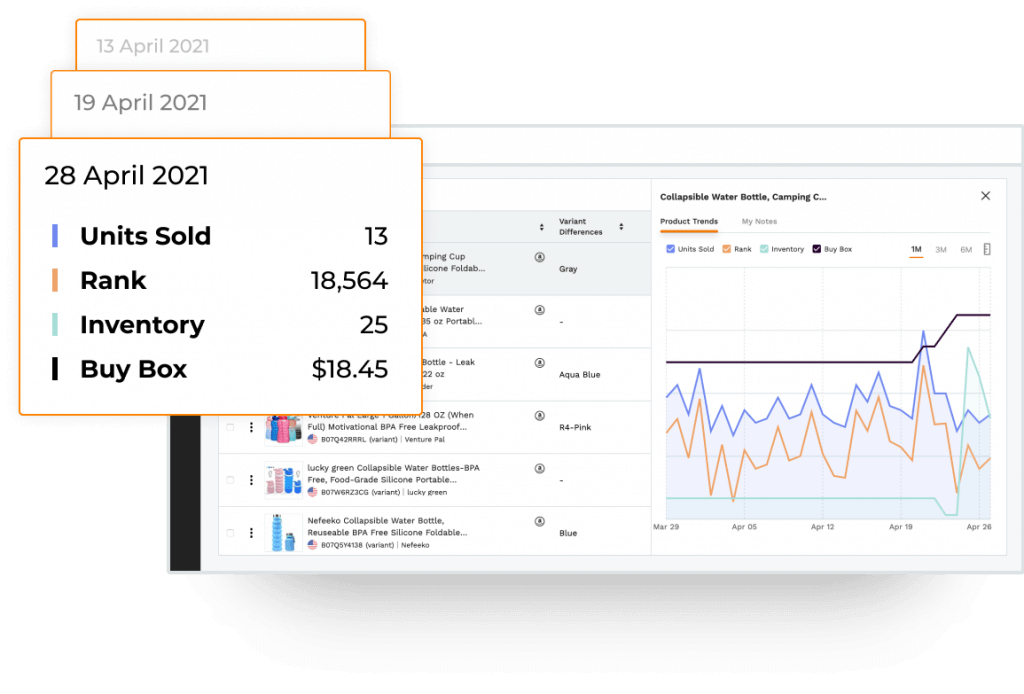 The whole strategy of the business depends on its statistics and data. So the product tracker will help entrepreneurs find product ideas and track them. Through this, you can easily trace the sales profit, product rank, average price, and revenue from the business.
In addition to that,  by putting this tracker on the product database and utilizing the extension features, you can easily organize your business by making informed decisions.
---
3. Extensive Keyword Scout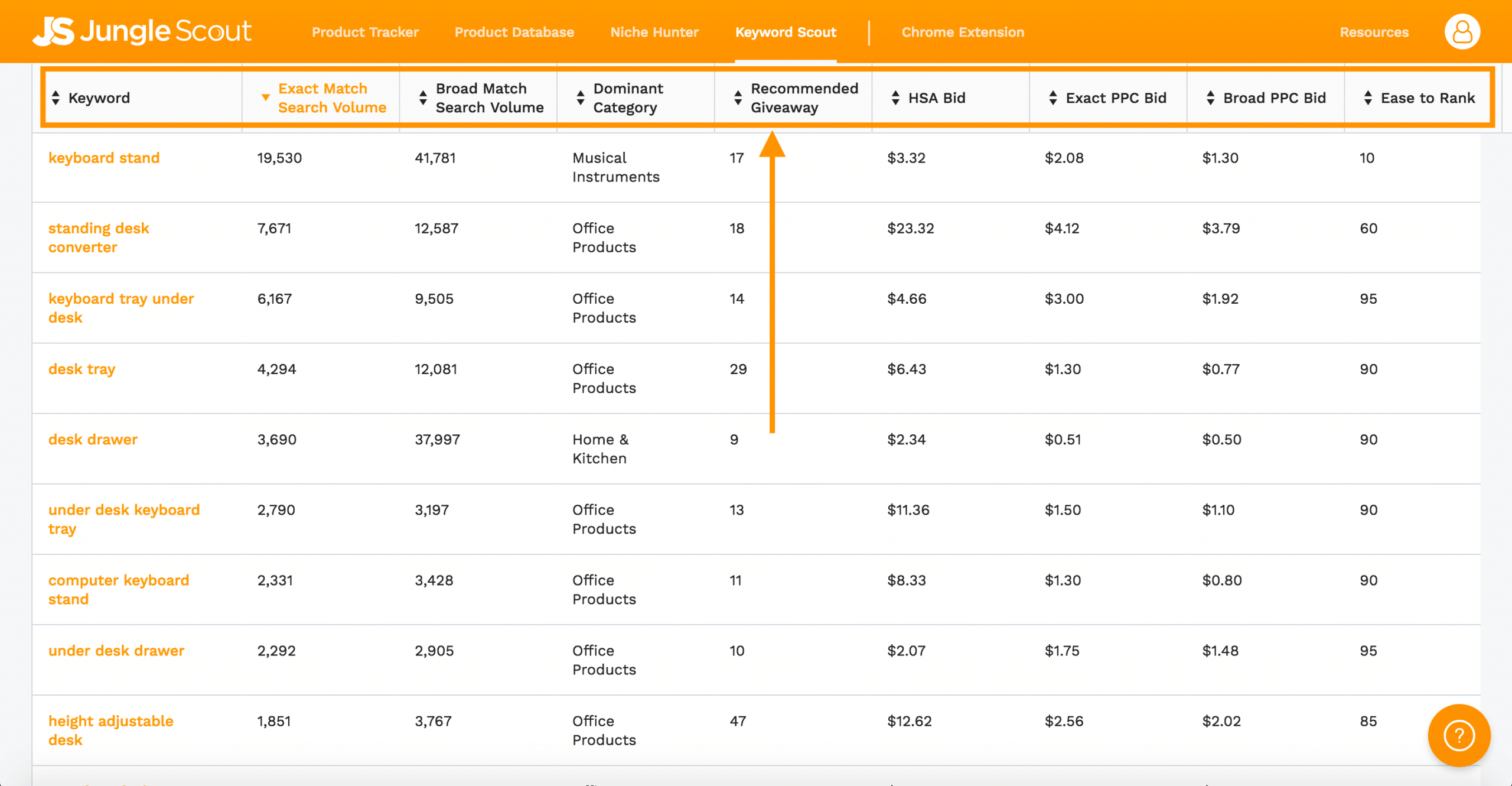 If you are looking for the best keyword searching tool, you'll find plenty of assistance with this software.  Jungle Scout provides you with the keyword scout feature that will help you find what you are looking for on Amazon. This feature also helps you implement a strategy related to finding the right potential products with updates constantly available.
---
4. Best Niche Hunter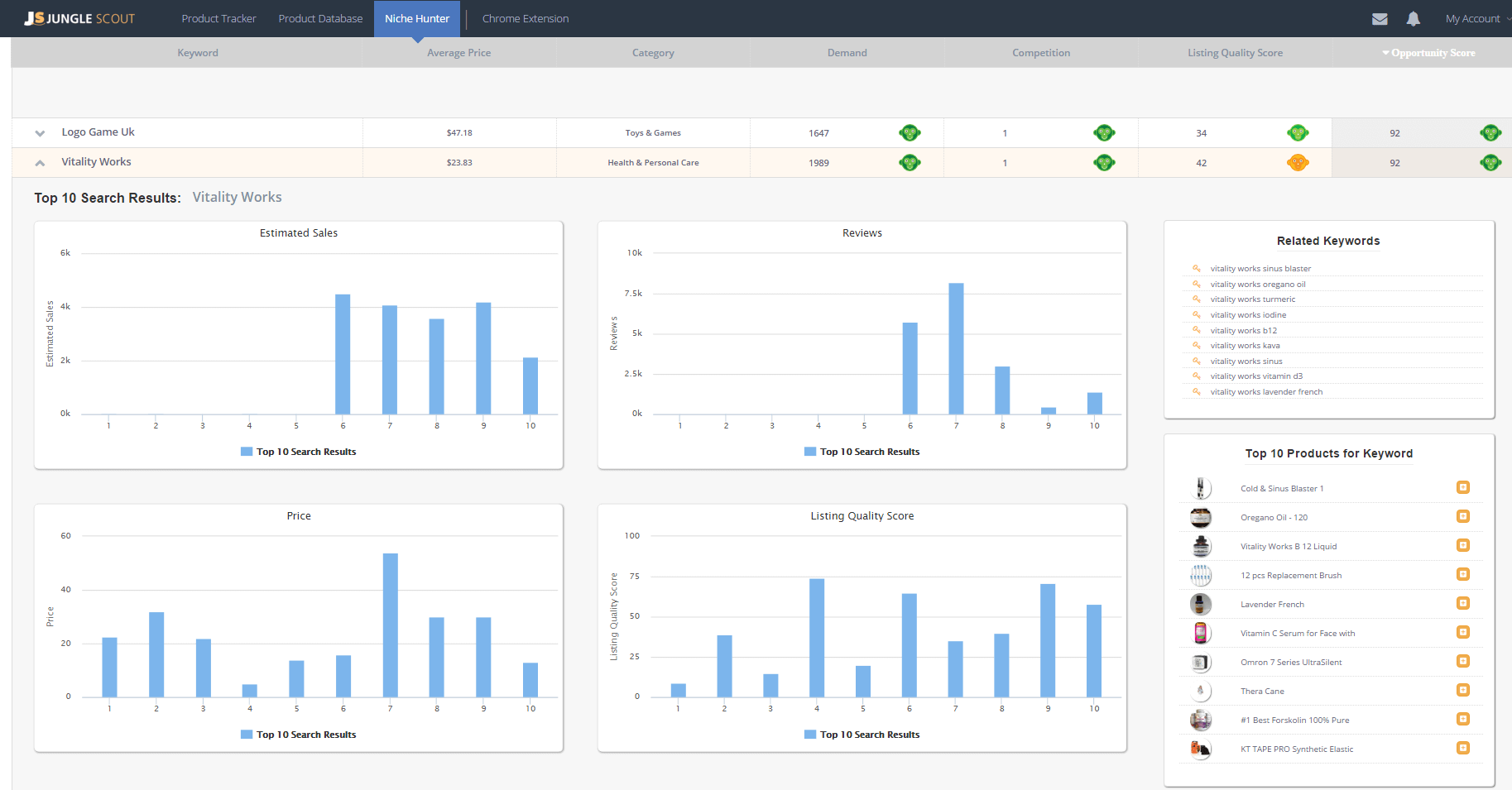 This feature was introduced to help Amazon privately label the dealers of a business' products. It makes product research easier; however, this feature was later merged with the opportunity finder. Most of these features offer different services based on your purchased membership.
When you have decided on a status you want to select, you can then save money through this code and other Jungle Scout coupons by applying it at checkout for any Jungle Scout purchase. Though the basic plan offers great service, the suite plan works best for most business owners.
---
5. Opportunity Finder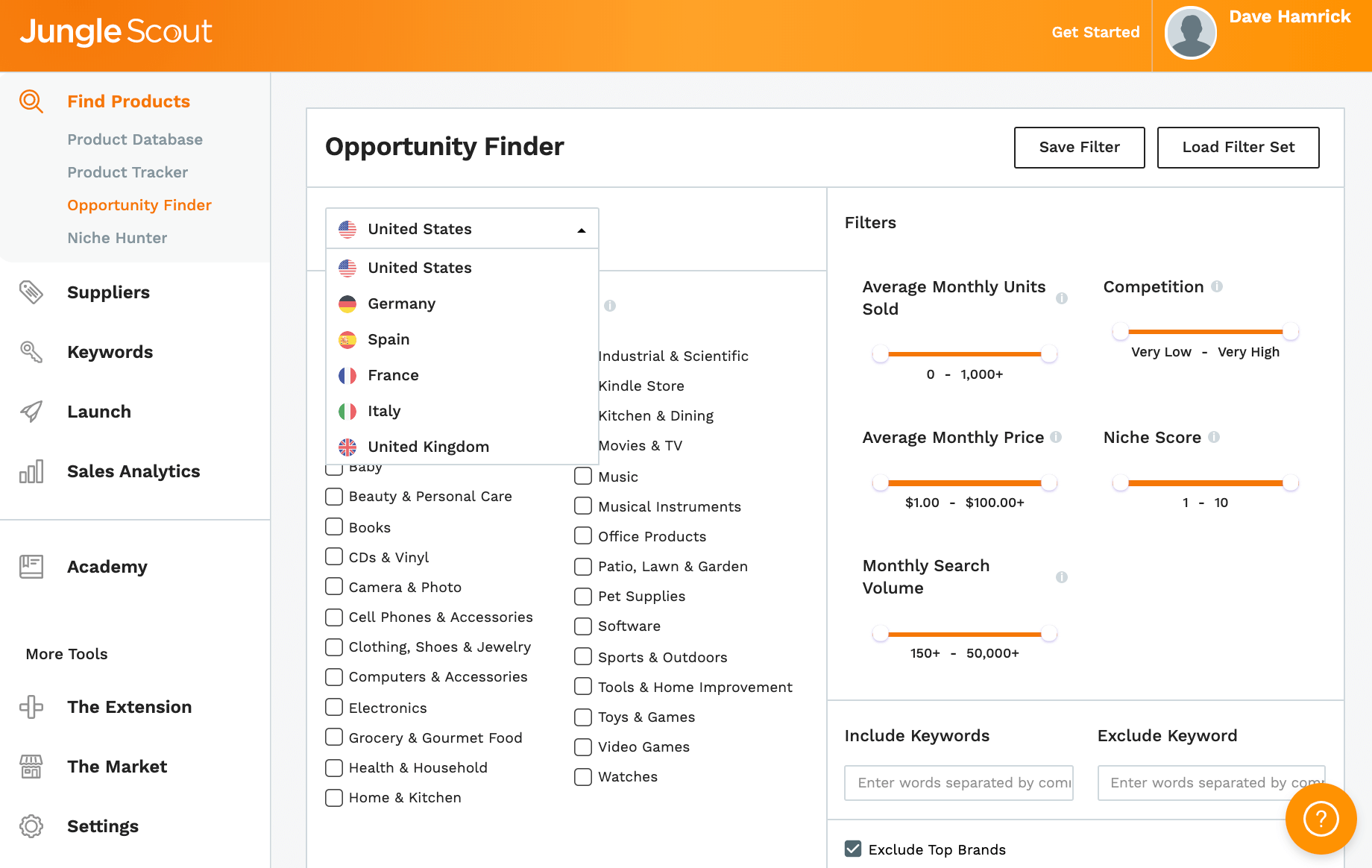 This feature is the most efficient alternative for small businesses to find a profitable opportunity in the marketplace. It was recently updated to provide in-depth statistics to help with finding opportunities related to top products and seasonal traffic in a niche. This makes decision-making a lot easier for startup businesses with new ideas for the products.
---
6. Contains a Detailed Supplier Database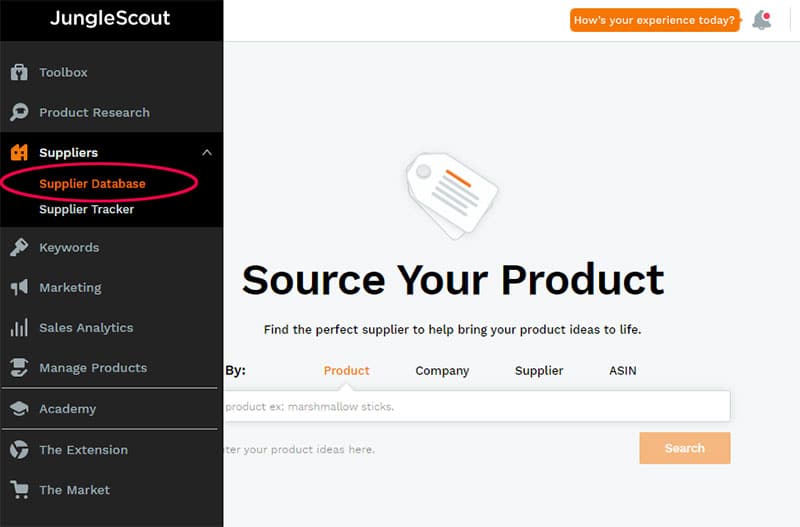 This tool will provide you with a list of all the international suppliers in the marketplace. You can easily research through the databases of different suitable suppliers for your business. You can look for the suppliers on Amazon of products related to your business products so that you can contact them to manage your dealings as well.
If you want to find niche products, this feature can also help you find factories that manufacture similar items, especially if you search by the ASIN option since it saves time. Lastly, when you have agreed with a supplier you can easily track them by the tracker. This will give rise to your business on Amazon.
---
7. Launch Feature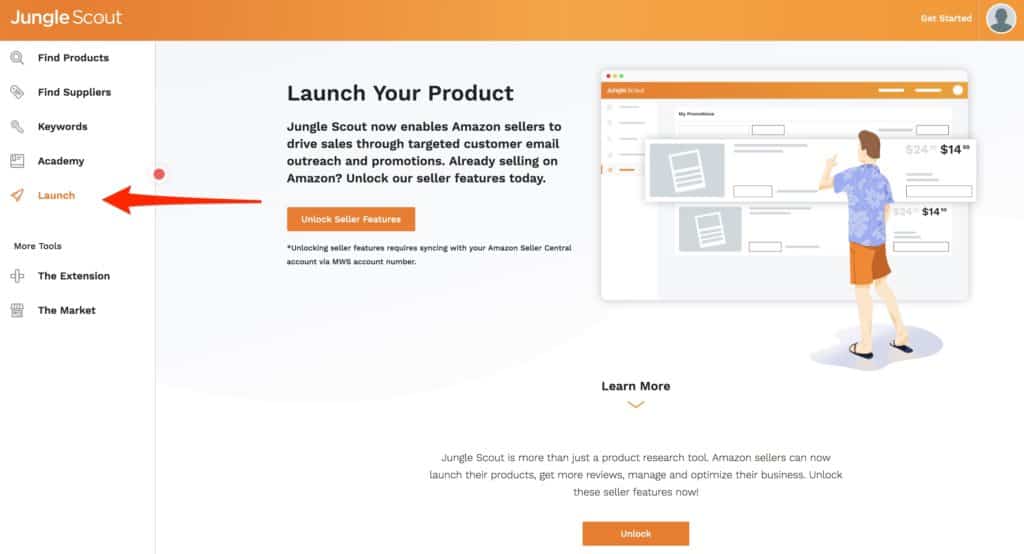 Customer sales are the most important requirement in any business for growth. This feature helps increase sales and enhance the customer experience. It provides promotional features for extra sales for those communicating through emails with customers. This not only satisfies the customers but also helps collect better reviews from them. This proves your business is worth investing in for customers reviewing your profile on Amazon.
---
8. Provides Extensive Sales Analysis, Inventory Management, And Seamless Integration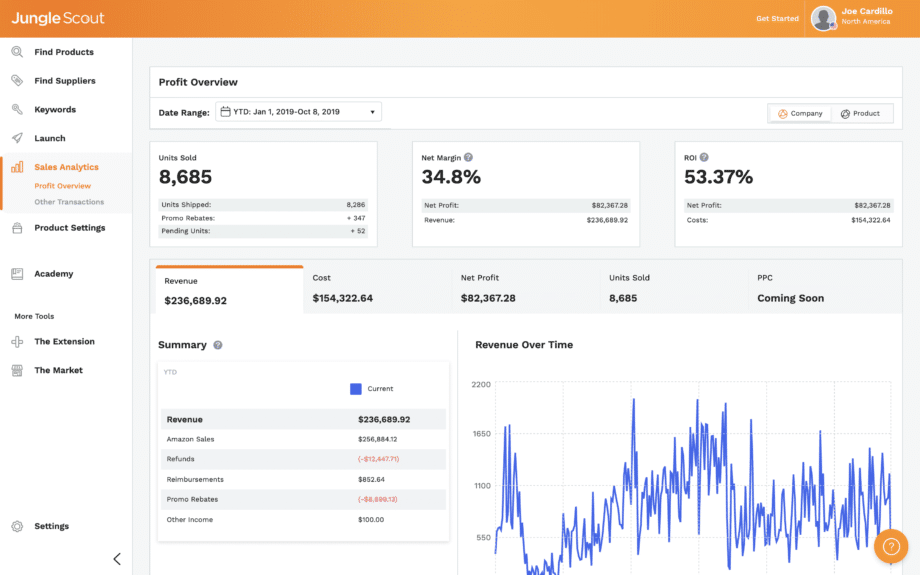 Jungle Analytics provides you with the feature of the Sales Analytic tool to help business owners easily track their sales. The Inventory Manager helps you easily access your Amazon FBA inventory, and you can select how much stock you want to order and on which date.
Jungle Scout's seamless integration tool helps you include a shortcut to Amazon on your chrome to make things more efficient. Through this feature, you can open the extension of your app with just one click.
---
9. Feature of Opportunity Score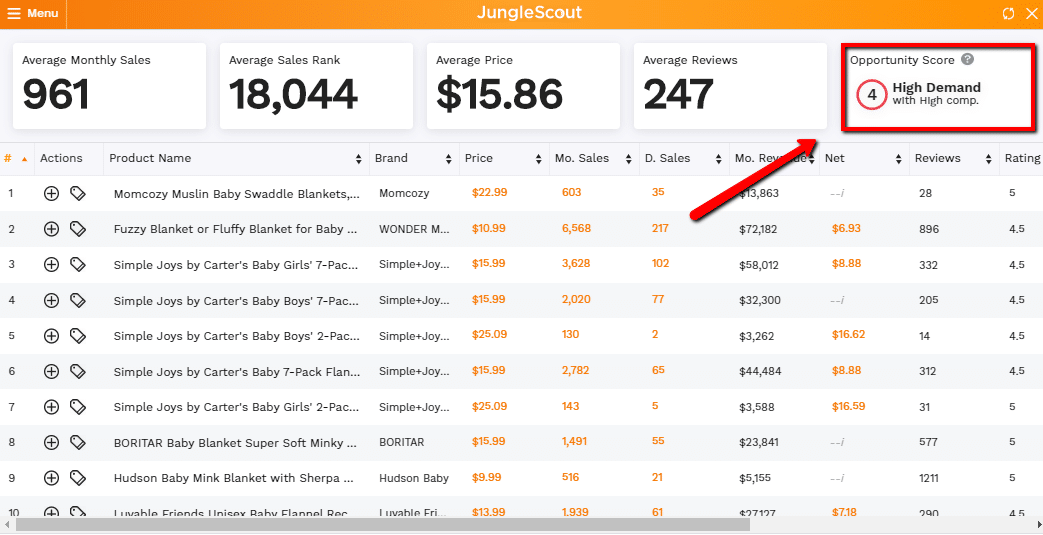 With this tool, you can easily analyze your score on the list and analyze the demand and competition of the product in the market. Thus, you can easily analyze which potential products should be included or removed from your business.
---
Why Should You Consider Jungle Scout
Jungle Scout offers you a number of tools to make your Amazon FBA journey a lot easier. It has everything you need to make your business management easier on Amazon, from business solutions to the resources, tools, and support you need to produce high profits in less time.
Also, it will give you a comprehensive report and scale of your contemporary business statistics. The best part is that you will be given proficient customer support as well as a commitment-free trial period of 7 days. If you are not satisfied with its services, your money can be refunded which makes it a non-risky investment.
Jungle Scout is the most practical and beneficial solution for all the FBA Amazon sellers. Their team remains dedicated to making it as helpful as possible for its users by advancing it with new features. So it's always better to make investments like these than waste the precious amount of your time and energy trying to do it on your own, especially when you know this particular investment will provide you with all the long-term benefits you hope for.