Do you know there are very few VPN companies that allow you to use their VPN services forever simply by paying their one-time payment? Yes, such type of exclusive offers actually exists. Recently, I got a chance to test some of the popular VPN companies that are selling lifetime VPN packages and I got impressed by some of these companies high-quality VPN features and downloading speed.
But there is one company that won my heart with its cheap infinite VPN package, ultra-fast downloading speed, and extra online security and privacy features. I am talking about world popular lifetime VPN company called VPN Unlimited which widely known for its parent company KeepSoild.
Following I am sharing my experience with VPN Unlimited with you. So, if you are looking for a VPN company that offers lifetime VPN services, then you must read this as this will give you deep knowledge about this company which will help you to decide whether to purchase their services or not.
---
Prices and Plans: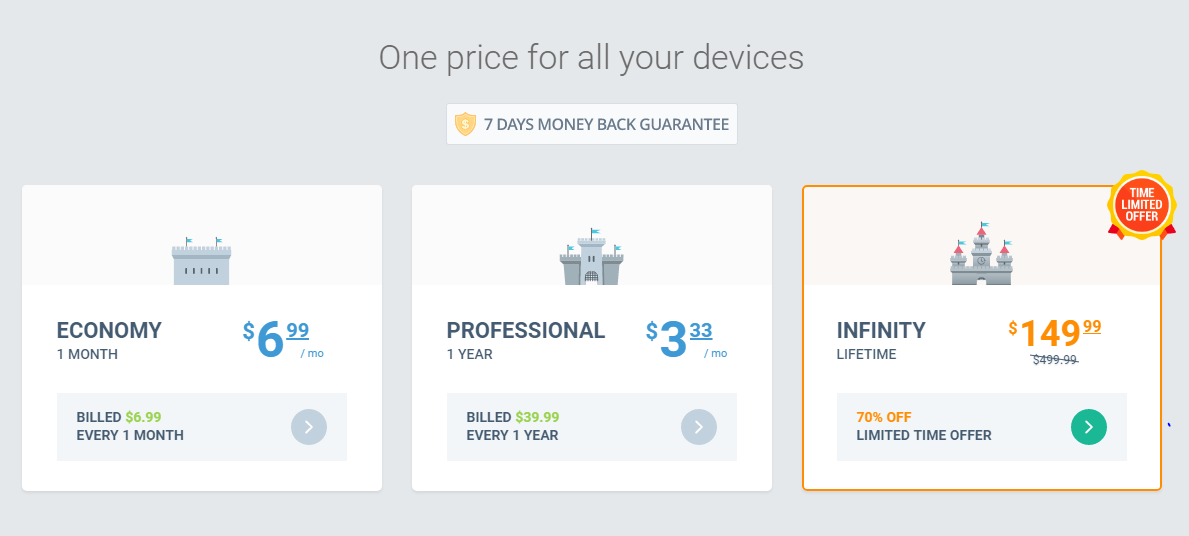 VPN Unlimited is famous for its lifetime VPN package but it does not mean that they are not offering any other plans at all. Their basic price plans are divided into three including a lifetime VPN plan. You will receive same features in three of these prices. The main difference between them is the price only.
The standard price of VPN Unlimited for one month is $6.99 per month where you can turn this amount into half by purchasing their yearly package, which will cost you $3.33 per month or $39.99 per year. The main attraction of VPN Unlimited is their lifetime VPN package. This package will allow you to enjoy VPN services forever. All you need to pay its onetime fee which will cost you only $149.99.
According to the company's price package, their lifetime VPN offer is available for limited period of time. After that, the price will go up. Many people believe that this is not a true lifetime VPN offer but this is a total myth. VPN Unlimited has thousands of happy customers all around the world who are enjoying their infinity package.
You will only pay once and enjoy premium VPN services forever. The price of the infinity package gets changed from time to time. Currently, they have decreased the price of up to 70%. So, if you want to enjoy 70% discount on the infinity package, then you should grab this offer as soon as possible and enjoy lifetime VPN without worrying about paying monthly or yearly subscription fee.
---
7 Days Money Back Guarantee:
The option to enjoy VPN for a lifetime is enough to get attractive with the VPN Unlimited services. But to build further trust in its customers, the company is offering 7 days money-back guarantee to the new users. So, if you want to take a free ride of their VPN services then this is your chance. You will get your full amount if you do not get happy with their services.
---
Payment Methods:
VPN Unlimited is part of a world popular network called KeepSolid which is a registered company and operating from different countries. Due to their big network, they have added maximum options for payments. You can use all the basic, popular and unpopular payment methods to purchase their monthly, yearly or infinite package. Some of the payment methods include Credit Card, PayPal, BitCoins and Online Bank Payment, etc.
---
Features:
All the packages by the company including lifetime VPN come up with high-quality features. You can hide your IP address, visit the block web sites anonymously and bypass national censorship. Other than these basic VPN features, the company is offering your exclusive features which include:
Total Security:  The Company offers complete security features to the users including the option to purchase extra services for the security as per your requirements.
Complete Privacy: The Company has zero log policy regarding the user's privacy which works on all the VPN servers of the company. They do not share even store any customer related private information at all.
Unlimited Access: lifetime VPN package will allow you to get unlimited access to VPN only by paying once. This includes unlimited speed and bandwidth too.
5+ Devices: You can use your VPN account on five different devices at a time without worrying about downloading and uploading speed.
1000+ Servers: The servers of Unlimited VPN are located in 70+ countries while total numbers of servers are in thousands.
Allows Torrent: Unlimited VPN allows you to download torrent files without any restriction. You are also allowed to use BitTorrent and P2P file sharing networks.
All Platforms: The application and software of Unlimited VPN work on all famous platforms including OS, Linux, Mac, Windows, and Android etc. They also have an extension for Firefox and Chrome.
Defiantly, these are not the only features that you will enjoy with Unlimited VPN or KeepSolid VPN. But these are the most important features which I believe will help you to decide whether you are purchasing their lifetime VPN package or not.
---
Speed Test: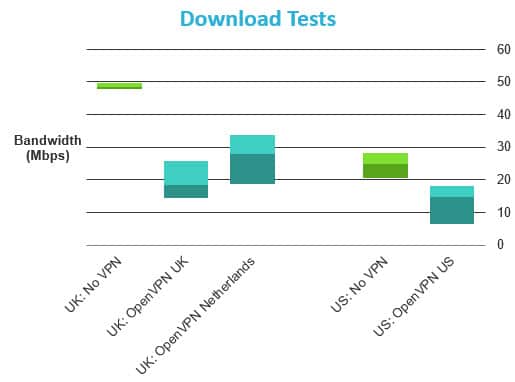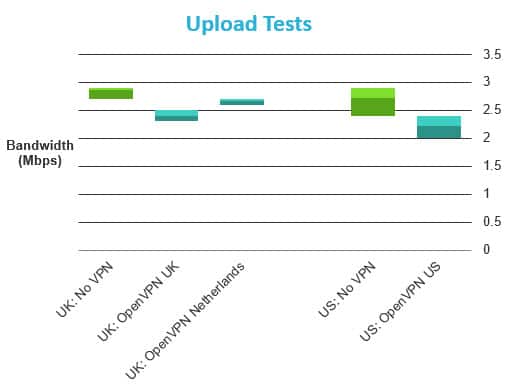 Unlimited VPN has more than 1000 VPN servers in 70+ countries. So, it was impossible to test speed on each of them. But for the review purpose, I have tested some of their servers which are located in America, Canada, Australia, and some Europe countries. I have also given a chance to VPN servers located in the Asia Pacific and Africa because these servers are usually used for torrent download.
Surprisingly, the download speed on all of these servers was very smooth. I have hardly seen any change in downloading speed especially on servers located in North American countries. The servers located in Asian countries also worked very smooth too. I have downloaded a torrent file on Indian server and received the same downloading speed which I was getting without using VPN.
For those people who want to get rid of yearly or monthly VPN billing and looking for a fast download speed VPN company, they should give a chance to lifetime VPN package of Unlimited VPN. I am sure that you will not disappoint with their downloading speed.
---
Pros & Cons:
Pros:
Cheap monthly, yearly and unlimited VPN price plans
More than 1000+ VPN servers located in 70+ countries
The Unlimited VPN package can be used up to 100 years
BitTorrent, P2P and other torrents are completely allowed
The app and software support all platforms and operating systems
Extensions and plug-ins are available for browsers for free
One account can be used n 5+ devices with fast downloading speed
Zero log policy for all users including the option to hide personal info
Extra services for data protection, security and privacy also available
The response time from the customer support team is very fast.
Cons:
I did not found any con to share with you except the client has some old features which really do not matter for most of us.
---
Customer Support:
You can get in touch with the support team of Unlimited VPN in several ways. You can chat with their support to live through the live chat option. You can send them an email whose response time is 1 hour only or you can simply fill the contact form to reach to the support team. The FAQ section and user manuals contain enough information to guide you to solve your problems.
---
Rating:
I will rate Unlimited VPN 5 out of 5 because I did not find any con to share with you. The cheap lifetime VPN package is enough to attract users to become their customers where the extra security features will make you use the internet without worrying about hackers and virus.