Your Windows login password should not be the only protection from unauthorized access. One handy solution is locking down your files and folders. Then, people without a correct password cannot access them.
Read on as we share instructions on protecting your files and folders with passwords and encryption. We also tell you how you can protect your passwords with software that monitors data leaks.
---
Why Windows Profile Password is Not Enough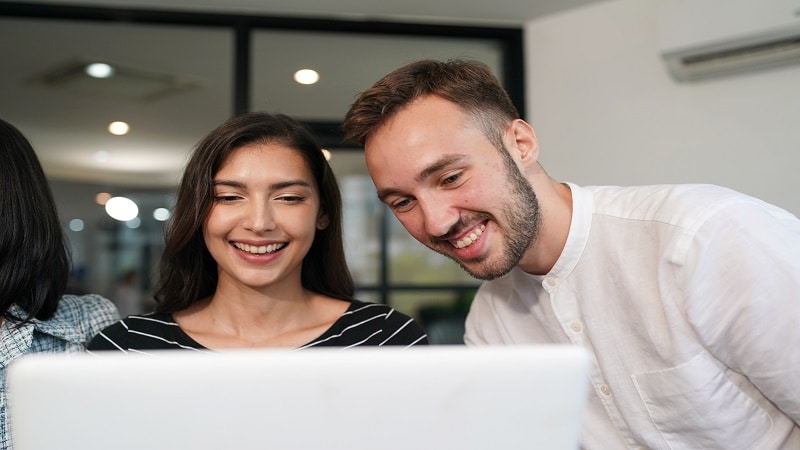 Windows login passwords offer only a basic level of protection to protect your files from those who share your computer. However, it's not enough. You could leave your profile open accidentally.
In more unfortunate scenarios, malware or spyware could slither into your device and access personal files. Such data-stealing malware could reach confidential documents like passport scans or medical information. So, besides having a robust PC antivirus for your device, consider locking specific files.
---
Password Protecting Files and Folders on Windows 10 and 11
The Windows Folder Lock feature that helps you protect content on your computer deserves a look. Not only does this feature let you lock your folder with a password, but it can also encrypt your files and folders at lightning speeds. Your data is kept safe by the Advanced Encryption Standard (AES) 256-bit keys used by the software.
Your locked content is controlled with a master password by the Folder Lock feature. You may store specified content by creating a "Locker," which would be a secure folder saving your data on the drive.
You can also use techniques unique to files. For instance, Microsoft Excel and ZIP files can be easily locked. You can usually find options called Password Protect on Adobe Acrobat Reader. If you do not have a premium plan, you can also use a free PDF locking tool.
---
Password Protecting Files and Folders on Windows 7 and 8
Note: If you still use Windows 7 or 8, experts highly recommend updating the latest versions. They are more secure and contain more useful features for your daily usage.
For Windows 7 and 8, there's My Lockbox, a lightweight utility featuring a very user-friendly interface. It's compatible with Windows 10 and 11 and works fine on Windows XP and Vista as well. Once the installation is done, you'll be asked to set a location where your locked folders will be secured.
All locked folders remain hidden on your drive until you have unlocked them. My Lockbox comes free, and being resource-light, it's perfect for older computers or operating systems.
Almost always, your password is the most vulnerable chink in your security armor. You may use a password strength checker to great benefit. Try any of the online resources to see how strong your password is. Strong password protection works for most users. However, those dealing with especially sensitive data should use more advanced techniques like encryption.
---
Using Encryption to Password Protect a Folder or File
Using the Windows built-in folder encryption is the most direct approach to encrypting folders and the files in them. Here are the steps you need to go through to encrypt files or folders on Windows 7, 8, 10, or 11.
Select the folder or file you're looking to encrypt
After right-clicking on it, click on Properties and then on Advanced
The next step is to check Encrypt contents to secure data. After that, click on OK and then click on Apply
Windows will then seek confirmation on whether you want to encrypt only a single file or the parent folder and all the files it contains. To be safe, opt for full-folder encryption
After you've navigated to the encrypted folder, you'll notice the image of a small lock, yellow in color, on the locked file's icon. Upon adding new content to the folder, you'll have that automatically encrypted as well
Windows file encryption is a more effective way to secure your files from those who can lay their hands on your computer. Since the encryption is tied to your Windows account, the operating system will decrypt your file every time you log in.
Therefore, none can log in through another account and access your files since they are encrypted, and your username is the key to unlocking them.
---
Protect your computer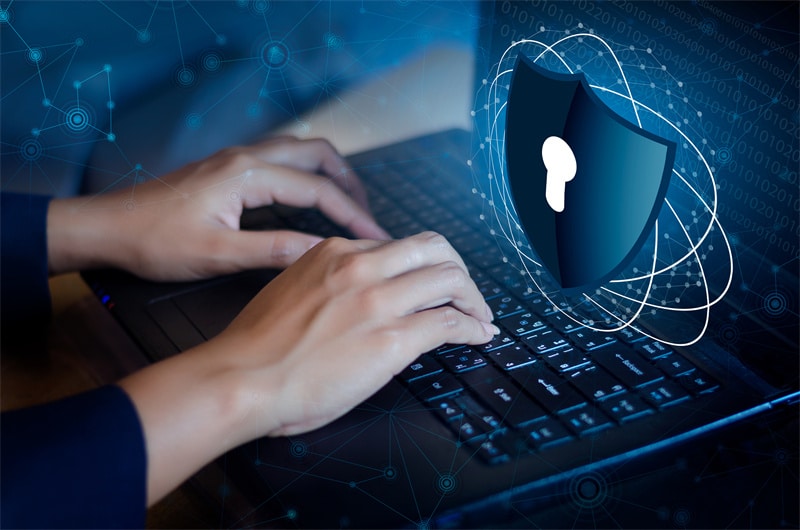 Locking your folders and files is not enough to protect your protection. Thus, it is best to guarantee that your computer is in the best health. For instance, run regular security checks with your antivirus software. Furthermore, pay attention to programs that you did not install. They might have arrived at your device through suspicious means.
Also, protect your internet connection by using secure networks and proper encryption. While you can guarantee this protection on home networks, you won't be able to control others. Thus, try a VPN for Windows, which can protect your device and personal information. A Virtual Private Network encrypts internet traffic, stopping potential snoopers from seeing what you do online.
---
Conclusion
With cybercrime on the rise, you must do all you can to shield your data. The usual Windows login password needs to be more effective. Give the file and folder-locking techniques we have shared with you a try.
They go a long way in boosting the security of all your data. Encrypting your files and folders and password-protecting them proves especially effective when your computer lands in someone else's hands. Be mindful of your security and privacy. Protect yourself effectively.