Want to add more space on the computer's C partition but just don't know how? Then this article is for you. In this guide, we've highlighted some helpful tips you can use to partition your computer's hard disk.
Merging Partitions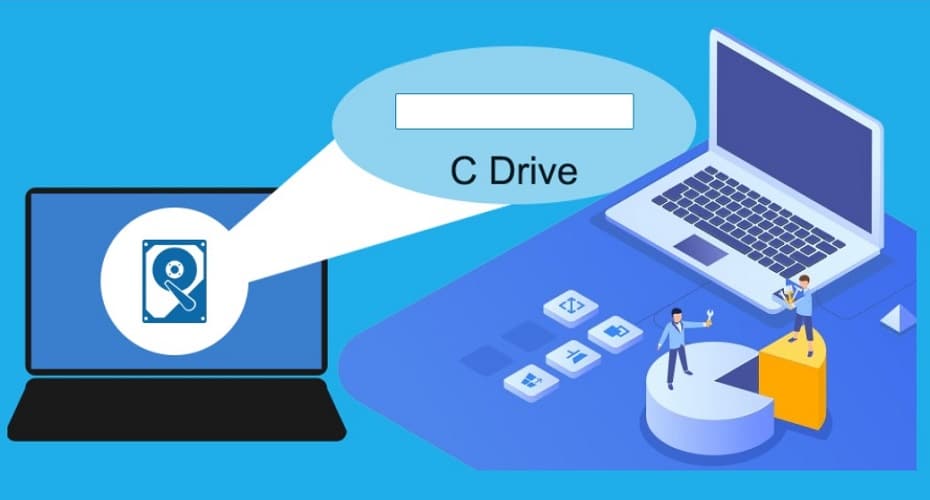 The whole process of adding and reducing space in different disk spaces involve merging partitions. There are 2 main methods of managing disk partitions. The first one involves the use of windows in-build disk management mechanism. The other method involved the use of a third party software. Be sure to choose the method that works best for you. That being said, we've provided a detailed coverage of all the methods.
---
Method 1: Disk Management
There are different methods of merging disk partitions. A very common one involves the use of an integrated disk management feature for the Windows operating system. Below are the steps to follow when merging disk partitions using the in-built utility function for Windows 10.
Step 1: Head over to "This PC" then on the toolbar select "Manage".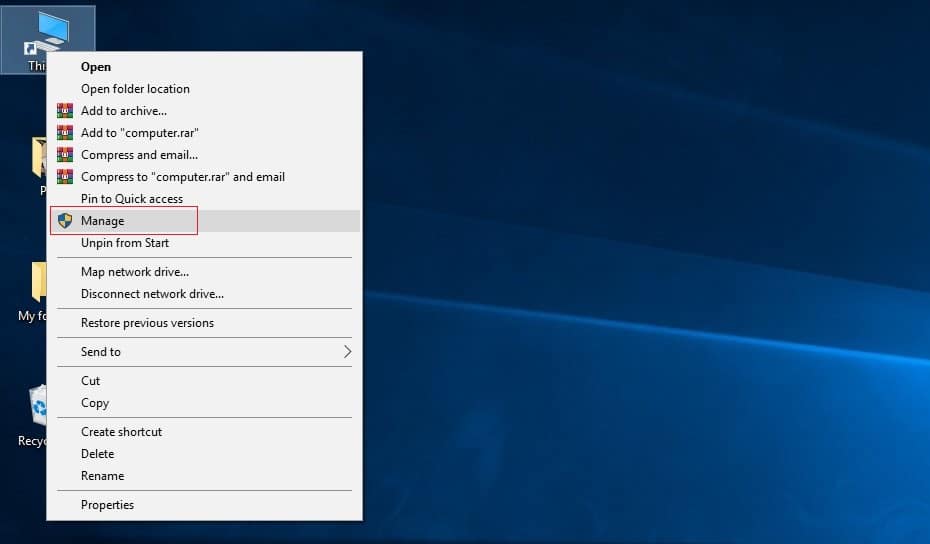 Step 2: On the next screen called "computer management", select "Disk Management" on the left pane.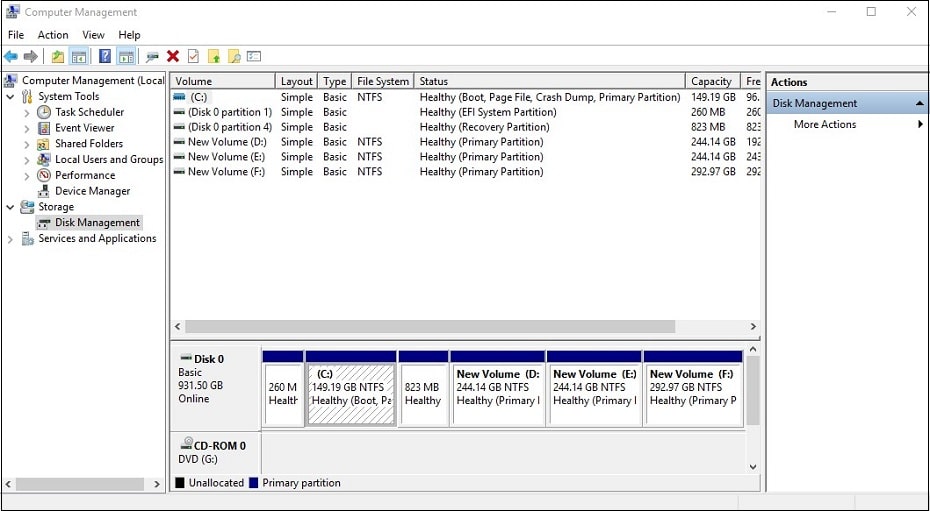 Step 3: Choose the partition you want to merge then right click on it to delete volume. You will see a pop up dialog box warning that "the disk data will be cleared, please backup". Backup the disk partition then confirm you want to clear data on the disk in order to finish the merging process for the disk partition.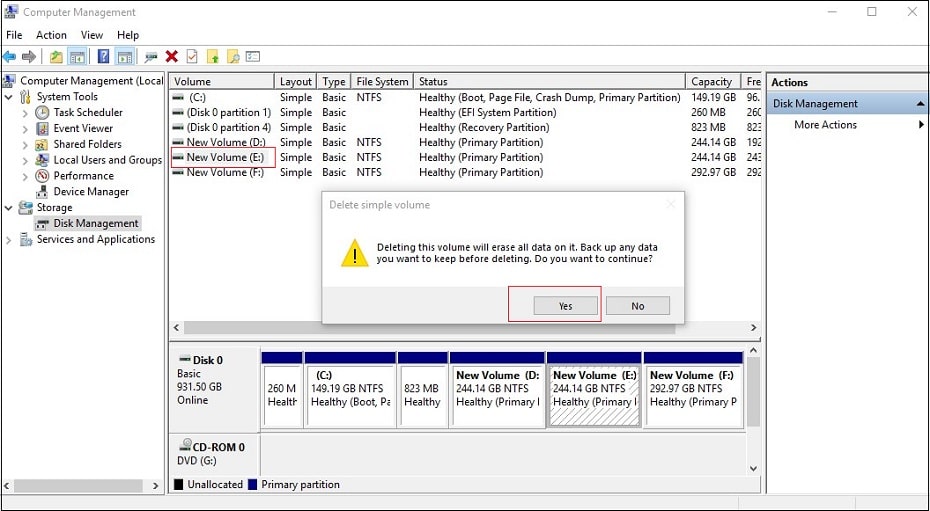 Other disk compartments will be displayed as "unallocated". Such won't be displayed on your computer as part of the available partitions.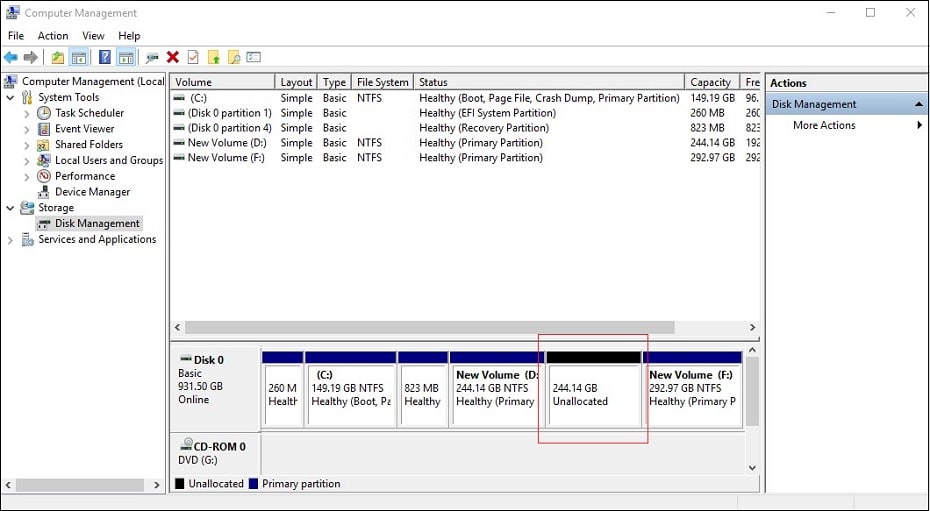 Step 4: Choose the partition that you wish to expand then do just that. That's all you need to do to merge partitions using the Disk Management function utility function.
---
Method 2: Third Party Software
A much easier way to partition or marge disk spaces is by using a third party software. Here are three of the most common apps for managing disk spaces.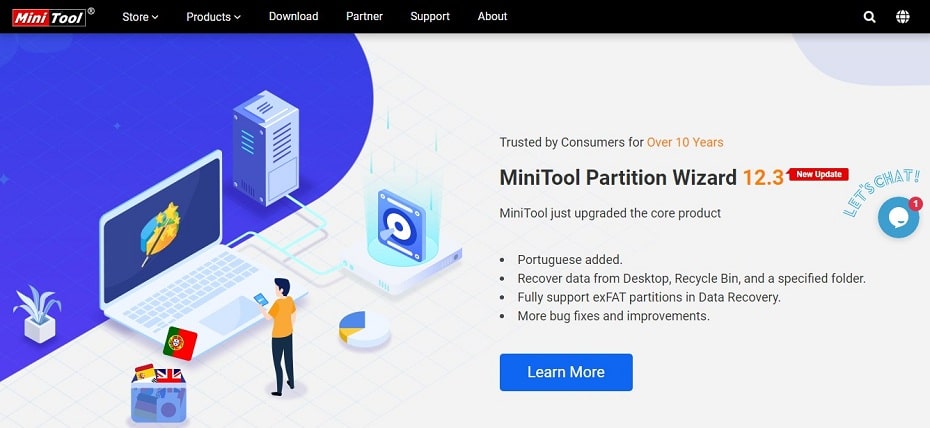 For quick and reliable disk partitioning and disk space management, Minitool is the way to go. Besides disk space management, the tool is also suitable for data recovery and backup. The software is designed to meet all the disk partitioning needs of home and business users. The procedure for merging disk partitions using minitool is very straight forward. Once you install the tool, the rest is but breezy. If you need help with the installation and use of Minitool, you can check their website for a complete video guide. If you're just starting out as a home user and only want to use Minitool for partitioning disk only, then you may want to start with their free version then later upgrade to the premium version.
---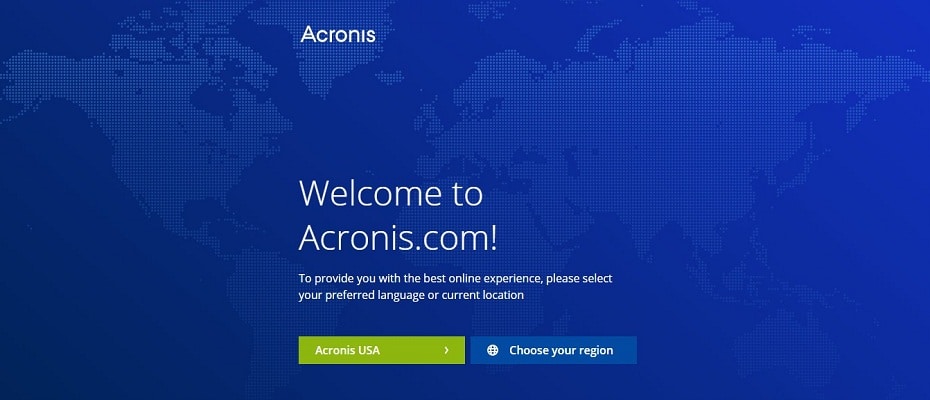 Acronis Disk Director is a freeware that can be used to split, merge, or resize disk partitions. Moreover, the tool can also be used to hide and unhide volumes within your hard drive. It is compatible with the Windows operating systems, though versions for other Operating systems are still in development stages. Other significant uses include creation and repair of RAID-5 storage and conversion of Master Boot Record to GUID Partition Table. Next time you're looking for a reliable tool for merging disk partitions, try Acronis Disk Director and you won't regret it.
---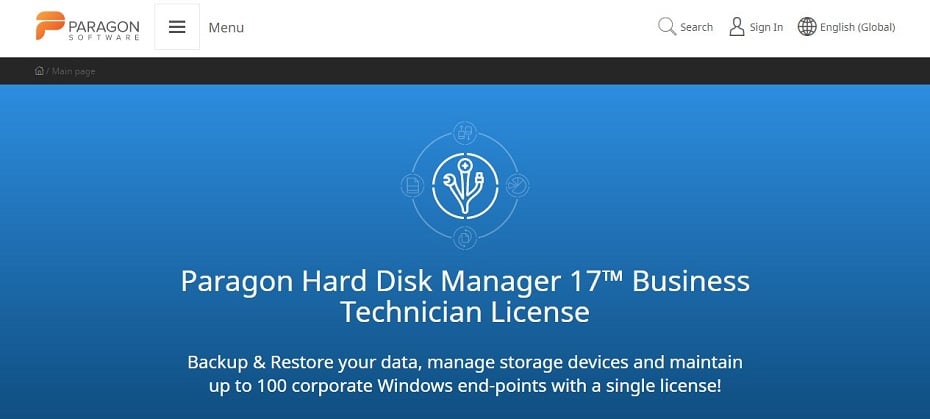 Whether you want to recover lost partitions, recover data, create, or  merge disk spaces, Paragon Partition Manager has you covered. This feature-rich software allows for convenient management of disk partitions. Apart from routine disk management, the app can also be used for the conversion Hierarchical File System volumes to NT File System volumes for convenient data management. Unlike most free disk partition software, this app can check for and fix errors within select disk partitions. That way, Paragon partition Manager provides you all relevant stats relating to the health of your hard disk. That said, the app allows for a smooth disk partitioning operation and is compatible with the Windows operating system.
---
How Do I Create Disk Partitions
The procedure for creating disk partitions may vary slightly, especially if you're using a third party software. The process is also different when done with  Windows in-built utility feature. If you're using Windows'in-built utility feature for disk partitioning, here's the breakdown of the whole process.
Step 1:  Select "Computer Management" as follows: control panel>system and security> administrative tools> computer management.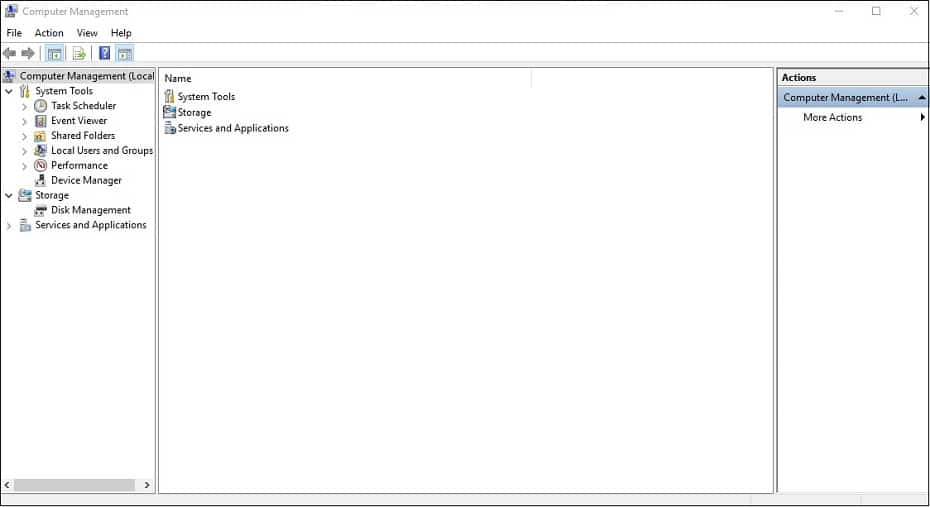 Step 2: Select "Disk management" under storage.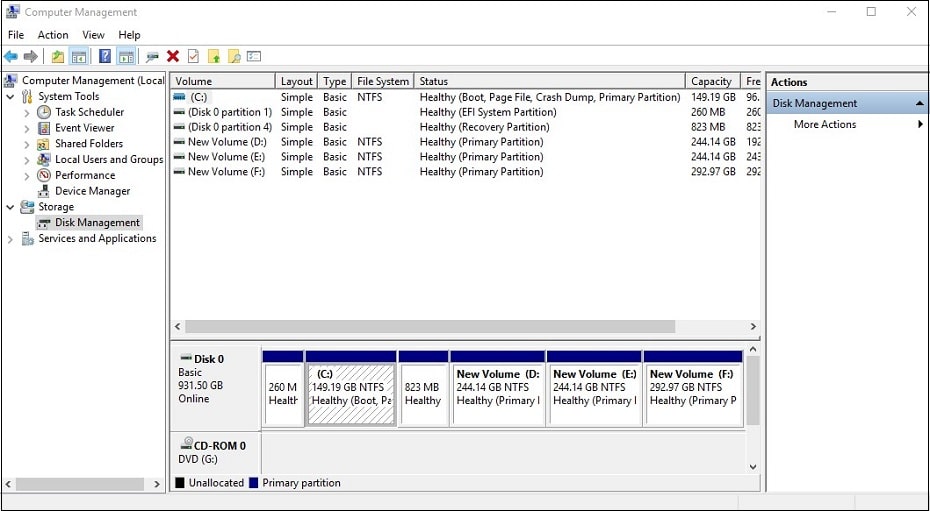 Step 3: Right click on the unallocated region on your hard disk then choose "New Simple Volume".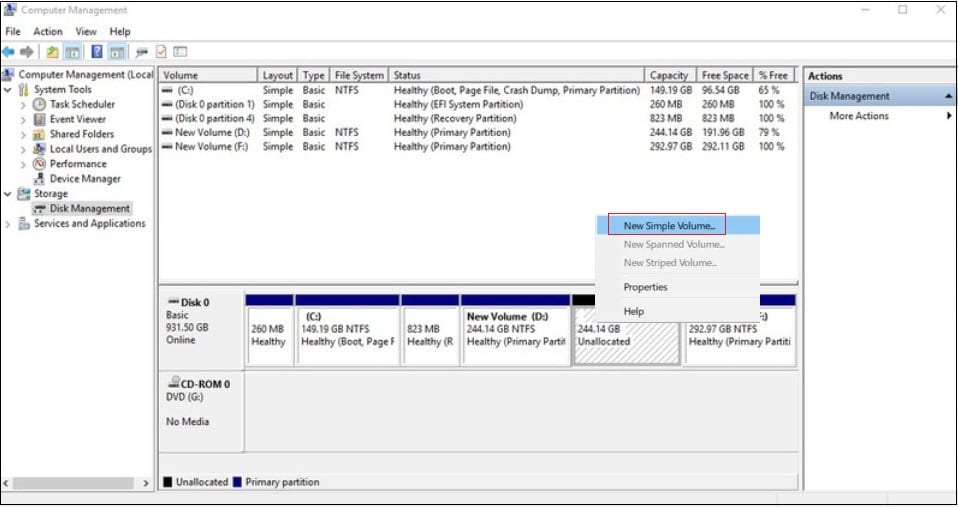 Step 4: Using the "New Simple Volume Wizard", choose the amount of space you need.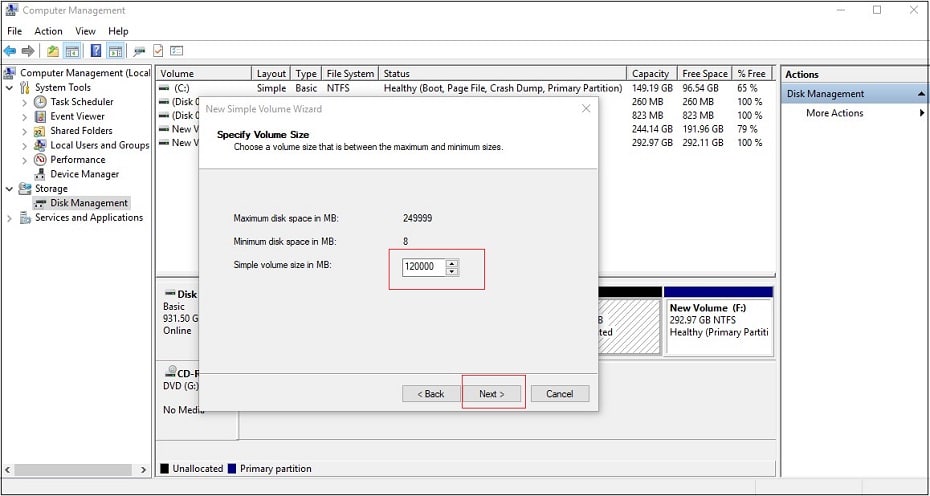 Step 5: Repeat the procedure for the remaining disk space till the whole disk is partitioned as desired.
---
FAQs
1. Can the data merge be preserved?
Of course, data merge during disk partitioning can be preserved with the help of a software. However, for purposes of data security, it's recommended that you backup the entire disk or select partitions before initiating disk partition merging.
2. Why is the extension volume gray?
The real reason the extension volume is gray is because only disk partitions that're adjacent can merge. Simply put; you can only merge disk C & D but not C & E.