Windows 7 was first released almost 13 years ago in October 2009, yet still more users use it than the new Windows 11 (as of July 2022). While Windows 7 is definitely dated by today's standards, it's still loved and enjoyed by many PC users worldwide.
But where can you even find a Windows 7 copy nowadays? And is it still supported? Let's try to find some answers.
---
Is Windows 7 still supported?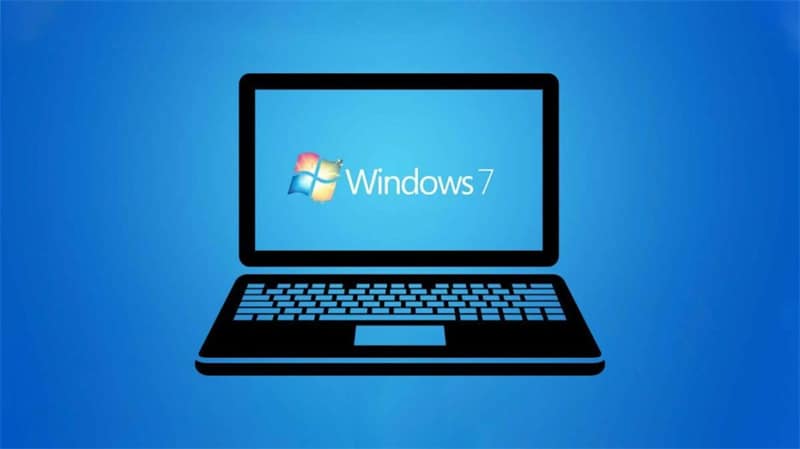 Unfortunately, support for Windows 7 stopped in January 2020. This means no new updates, including security ones, will continue to come out on Windows 7 devices. Microsoft recommends users move to a new PC with Windows 10 or newer – but, of course, you don't have to. You can continue using your Windows 7 OS as long as you wish, but we recommend you use external antivirus software and other security measures to protect your PC from online threats.
Even though it is no longer supported,you can still buy a Windows 7 key and enjoy using your favourite operating system, at a much lower price than most modern OSs from Microsoft.
---
Why still use Windows 7 in 2022?
There are many reasons why you might still want to use Windows 7 in 2022. Many older applications and games might not work on Windows 8 and newer operating systems but, still, work fine on Windows 7. This includes many now-forgotten apps that came out on Windows XP, which might not be compatible with newer systems.
Some older devices might not be compatible with Windows 10 and newer. Many owners of such devices prefer to use Windows 7 to Windows 8 or 8.1, as they're used to the familiar interface and prefer working on it. Windows 7 is a lightweight OS that doesn't bother the user with thousands of extra features (some of which can't be deactivated) like Windows 11, and it still works fine after so many years. If you can't (or don't want to) use Windows 10 instead, Windows 7 is the best choice.
Remember that Windows 7 isn't actively supported anymore and might not include some essential security updates. When using Windows 7, make sure you install third-party cybersecurity solutions to protect your PC when browsing the Internet.
---
Best features of Windows
While Windows 7 might seem dated by today's standards, it initially brought in many new features that are now staples of any Windows OS. Windows 7 introduced pinning items to the taskbar – a feature which is present in all future Windows systems, including Windows 11. Windows 7 also allows you to right-click any item in the toolbar to see a quick access menu with recently opened files and other relevant entries, like settings.
Windows 7 was also the first to introduce the Windows Action Center, even though it was fully developed in Windows 10. In the right corner of your taskbar, you can see a small flag – by clicking on it, you can see a list of issues that Windows is recommending you resolve, with solutions ready at a single mouse click. If, for example, you have disabled automatic updates or the Windows Defender service, the Action Center will let you know how to fix that.
The operating system also reworked and updated its Windows Aero design language, introduced first with Windows Vista, with a lot of added support for touchscreen devices. Gestures were also added to Aero, allowing users to see previews of open windows by hovering over their thumbnails on the taskbar, shaking a window to minimise all other windows, as well as snapping a window to the side of the screen.
---
How much does Windows 7 cost?

Microsoft doesn't officially sell Windows 7 anymore. There are, however, still a couple of ways you get access to it. One way is to obtain an old PC with Windows 7 pre-installed, but that isn't very helpful if you're looking for the software itself to install on your own device.
You can also buy a cheap Windows 7 key for online activation and enjoy a full, genuine version of the software for a small price. Make sure you're sourcing your Windows 7 cd-key from a trusted and reliable vendor like key-soft.co.uk to make sure you're getting an original and legal copy with a perpetual licence.
A bunch of Windows 7 copies can be found on eBay and Amazon at a range of prices – however, it is not recommended to buy your operating system from an unknown vendor. Remember, there is always a risk that the product key you're buying is not genuine or was already used. To avoid the risk of wasting money on software that won't work, only purchase your keys from trustworthy sellers.
---
Where to find the best deals on Windows 7?
There are many ways to purchase a Windows 7 key online, but only a few vendors will get you an original key at an affordable price. In general, it's recommended to stay away from Amazon and eBay sellers, unless you're absolutely sure they are trustworthy, as it's easy to get scammed and pay for a used or illegally obtained Windows 7 product key.
To make sure you're getting your money's worth, buy a Windows 7 key from a trusted vendor, with a history of positive reviews and a safe shopping experience guarantee.
---
What versions of Windows 7 are available?
There are three major editions of Windows 7 that are available for purchase online:
Windows 7 Home Premium – the standard version of Windows 7 with all the basic features, available in both 32-bit and 64-bit versions and including Windows Aero, Windows Media Center, and multitouch functionality.
Windows 7 Professional – this edition of Windows 7 allows users to use Windows Server domain functionality and allows up to 192 GB of RAM (from 16 GB in the Home Premium version). There are many new features available for users, including Encrypting File System, Presentation Mode, Windows XP Mode, and Remote Desktop.
Windows 7 Ultimate – Made available to some home users, Windows 7 Ultimate has all the features of Windows 7 Enterprise, including support for Multilingual User Interface, UNIX applications, an improved taskbar, as well as BitLocker – a feature allowing you to encrypt the data on your hard drive, keeping it safe from prying eyes.
Pretty much all copies of Windows 7 available in 2022 are OEM (Original Equipment Manufacturer) versions of the software, meaning they can only be used on a single PC each, and the licence cannot be transferred.
Using these types of Windows 7 keys, you won't be able to upgrade to Windows 10 or 11 without purchasing a new licence altogether. You will gain access to a full version of Windows 7 Home Premium, Professional, or Ultimate at a fraction of the original price – even as low as £5!