You are probably wondering if it is possible to get free internet at home. Yes, it is. Here is the ultimate guide to getting access to free home internet without paying a dime.
The average monthly bill for home internet is around $60. The average starting price for most Internet service providers is $35 every month.  The cost may change based on the installation fee, equipment used, and speed.
This price is often part of a promotional offer and will typically increase discreetly after a given interval. Most bill tracking programs can be set to send alerts when prices change as it is perceived as unusual spending. They can also send alerts when bills are upcoming or past due.
Internet is a necessity. You require it to access your electronic mail for work and to communicate. If you have children, they need the internet to study. However, the high standards of living make it hard for you to afford internet at home.
If you are reading this, today is your lucky day. We are going to recommend ways for you to get access to free internet.
---
Use Tools or Applications
Some tools and applications can help you reduce your monthly bills by offering you free or affordable internet. All these hacks are legal. Therefore,  you do not have to worry about breaching the law. You only need to know the terms and conditions then you are good to go.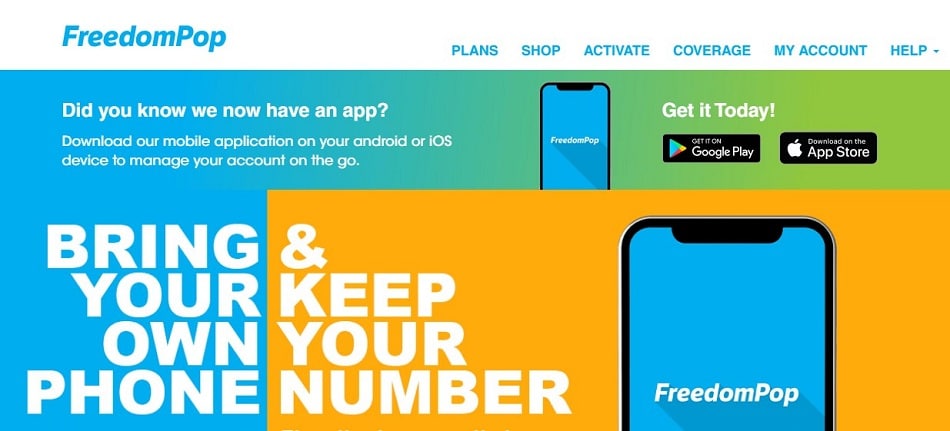 Freedom Pop is wireless internet and virtual mobile network provider. The company was set up in 2011. It has its headquarters in Los Angeles, USA.
The network provider does not use regular cell signals to send and receive data. Instead, they use voice-over internet protocol. They provide data through LTE connections. Therefore, you do not have to be connected to Wi-Fi to call or send a text message.
Freedom Pop offers free text, calls, and internet. They also sell mobile devices that are compatible with their services.
They offer affordable mobile service packages alongside their free monthly plan. The package gives you access to 500 Mb of data, 200 voice minutes, and 500 text messages. However, your device needs to be compatible with Freedom Pop services.
---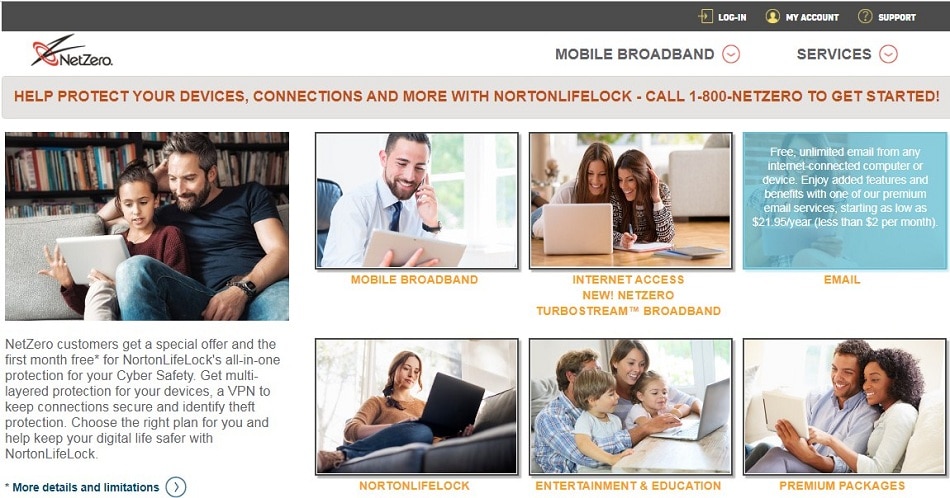 NetZero is a low-cost internet service provider. They offer low-cost monthly plans. And, their Free dial-up Internet service has been available since the 1990s. The free plan gives you access to 200 Mb every month. The 200 Mb is enough for limited browsing by one person.
Their services are available in most states in the USA. You can check there is coverage for your area on their website.
You can use a device that is compatible with NetZero. Alternatively, you can decide to buy their hotspot device. You can check for device compatibility on their website. The network provider allows you to transfer your device at no cost.
---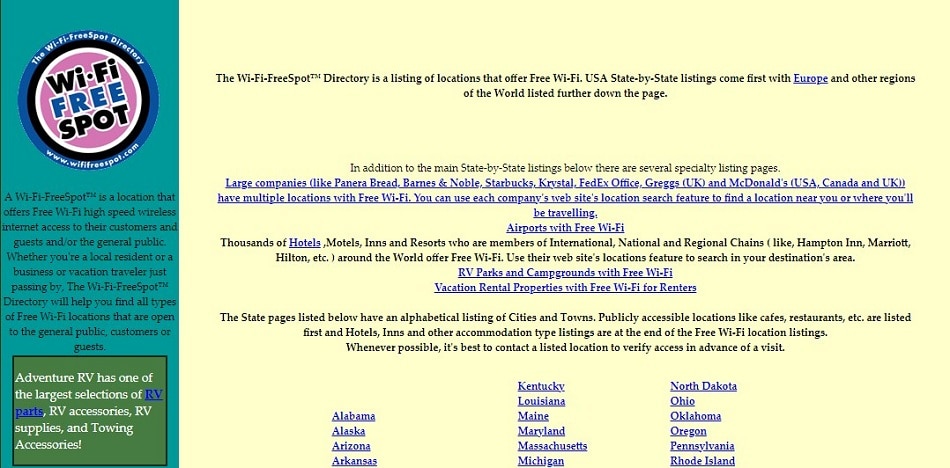 Wi-Fi Free Spot offers high-speed internet to their customers and the general public. The company provides you a directory that lists all the available free hotspots to select.
The Wi-Fi directory offers a state-by-state free Wi-Fi spot listing in the USA. They have specialized listings in large companies, airports, hotels, motels, RV parks, and vacation rental properties. You can always check if a specific location is listed when planning to visit. You can further contact the listed site to be sure.
---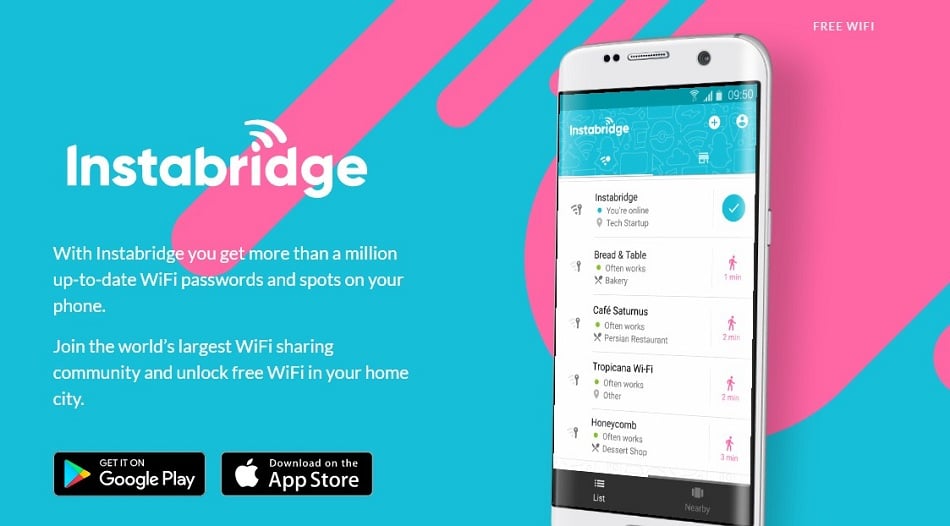 InstaBridge is a Swedish company that created an internet app that shows you free Wi-Fi spots their passwords. They have millions of up-to-date Wi-Fi spots and passwords.
The app is great for travel. You can download spots before you reach the place. Your device will automatically connect with your device. The good thing is that the app knows which Wi-Fi spots are working and keeps you off the ones that are not.
It is an efficient way for businesses to share their Wi-Fi with their customer without giving out their passwords. The InstaBridge app is available in the Google play store and the apple app store.
---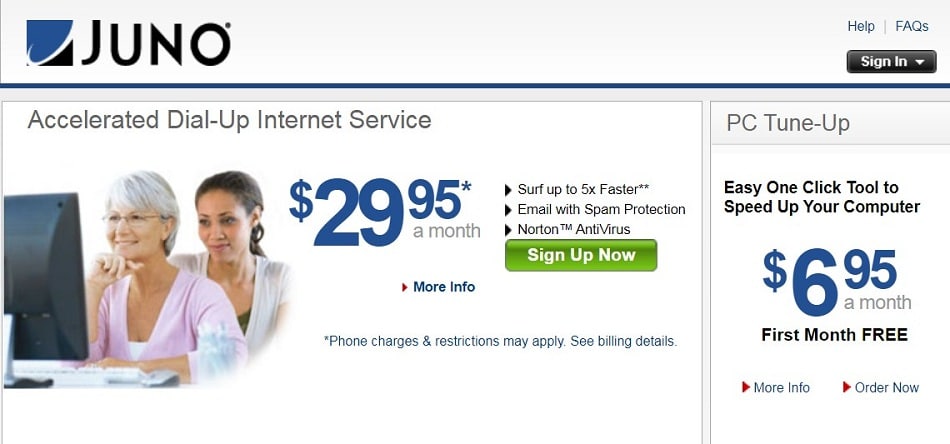 Juno is an Internet Service provider that provides internet access and web-based electronic mail. The service provider offers its customers free or paid service plans. It offers fast and reliable internet to more than 8,000 cities in the USA.
The company started in 1996 and provided free email service services after installing the program on your computer. Currently, they offer accelerated dial-up internet services. The service works from any phone jack and does not require you to install any new hardware.
Some of the feature Juno offers in the free plan includes 10 hours a month of free internet access, reliable connections, and email. Juno allows you to create as many email addresses as you want.
---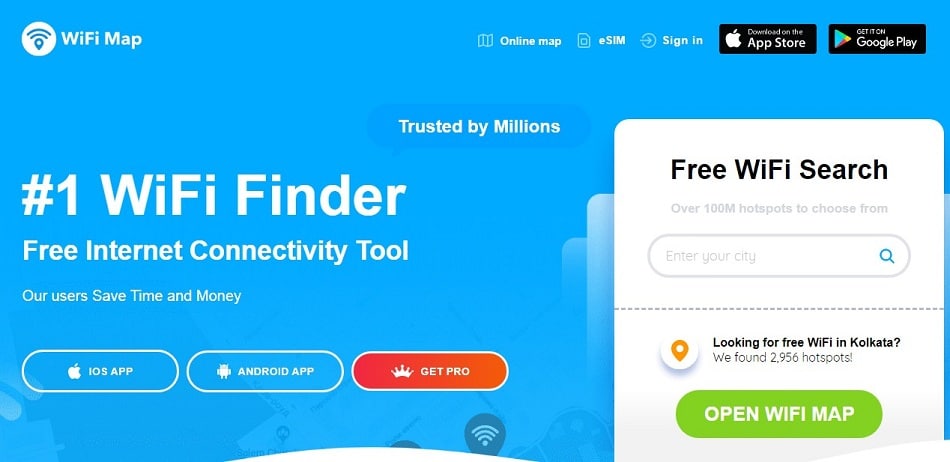 WifiMap is a Wi-Fi hotspot map. The app gives you access to millions of Hotspots and their locations. The free internet tool uses the crowdsourcing technique to obtain Wi-Fi hotspots and their passwords. The users upload Wi-Fi spots for other people to use when in the area.
Just like a real map, the tool allows you to search for Wi-Fi spots in your location. All you need to do is search for the town, and you will see the available hotspots. You can use your computer to search for the spots. However, you can only see the password if you have the app. The apps are available for both android and IOS devices.
---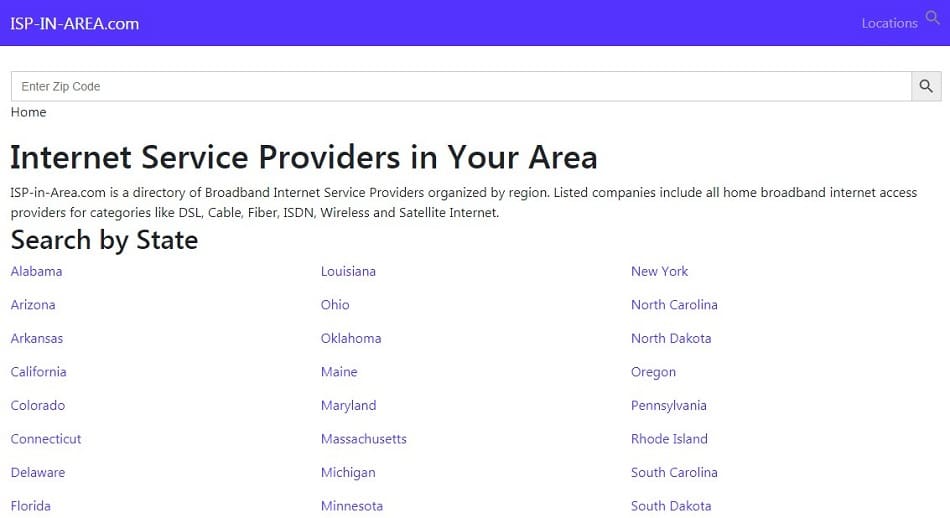 All Free ISP is a listing of all broadband internet services in different regions. The directory helps its customers to find free and affordable Wi-Fi access. It has a database of free Internet service providers.
The improved version of the directory helps out to find the best internet deals. The tool allows you to choose between 4 or 5 ISPs. You can then figure out the one that offers the best prices. The company also offers other services like email accounts, voice over the internet, and TV programming.
---
Use Your Phone as a Hotspot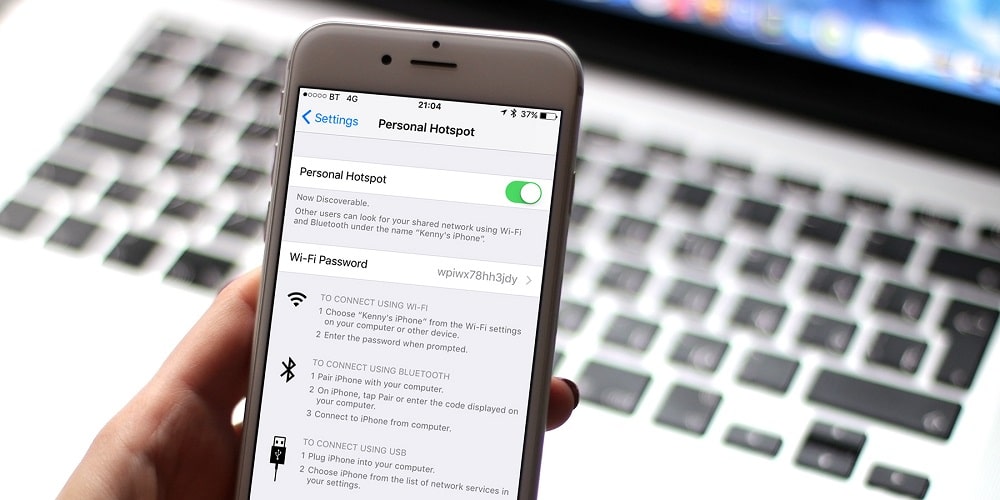 You can turn on your phone's hotspot and use it to connect other devices to the internet. It is an alternative way to access the internet if you do not have a router or any other hotspot device.
It is an ideal option if you have a considerable volume of monthly data. Remember that hotspots tend to consume a lot of data. Therefore, if you are not careful, you will exceed your data allowance.
---
Best Internet Service Near Me – For Free
You can access free internet by using available public Wi-Fi. Asking for the login credentials from your neighbor is also a great option. You can also decide to check if your ISP is offering free or discounted internet packages.
1. Check with Your Service Providers
Most Internet Service Providers have cheaper Internet packages if you ask them. They may decide to add a data cap or reduce the speed to give you the price you can afford.
Adding an internet package to a phone and TV plan can be expensive. There is a good chance the Internet Service Provider will customize a cheaper internet plan for you at no cost. Suggesting that you are thinking of going to another ISP can be a great bluff. It may get you the deal you want.
2. Search for a Municipal Wireless Network in Your Area
Local governments install wireless connections to serve the people living within their region. The wireless connection is provided at no cost or at an affordable price that helps in its maintenance.
These networks are large Wi-Fi networks. They may cover a portion of the entire municipality. It is a good idea to check if your local municipal has a free Wireless network.
3. Ask a Neighbor
If a neighbor has an internet connection and you have a good relationship, you can consider asking if they are willing to share. Most routers can activate guest networks that shut off when the network surpasses the bandwidth.
You can offer to pay some little money or offer a service in exchange for internet access. Offering to cost-share would be better than asking for free internet. The worst that could happen is the neighbor saying no. Preferring to keep their network private is a genuine concern.
---
The Cheap Wifi Plans
Some programs offer free or affordable networks to a specific group of people that meet their specifications. They may offer free internet access to seniors, people with low income, or students.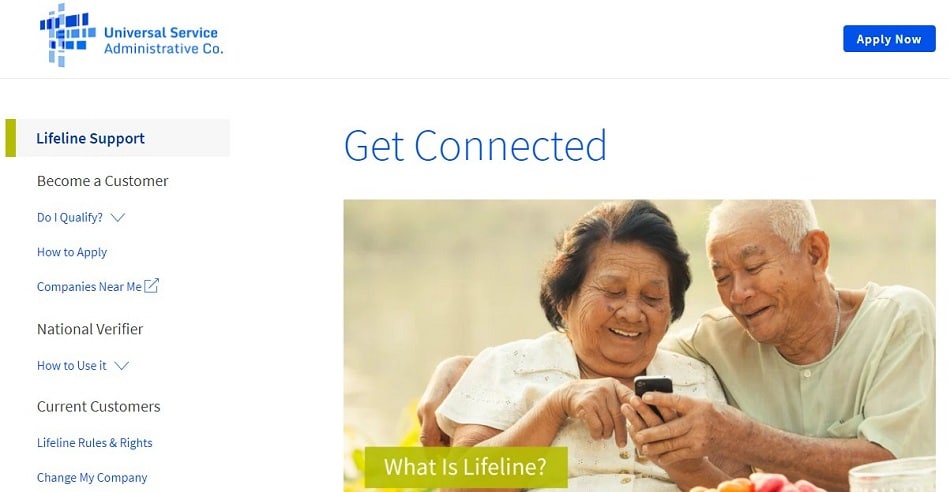 Lifeline is a federal program that's aimed at seniors. The program does not directly provide internet services. They give their customers a stipend that they can use to pay for internet or phone service.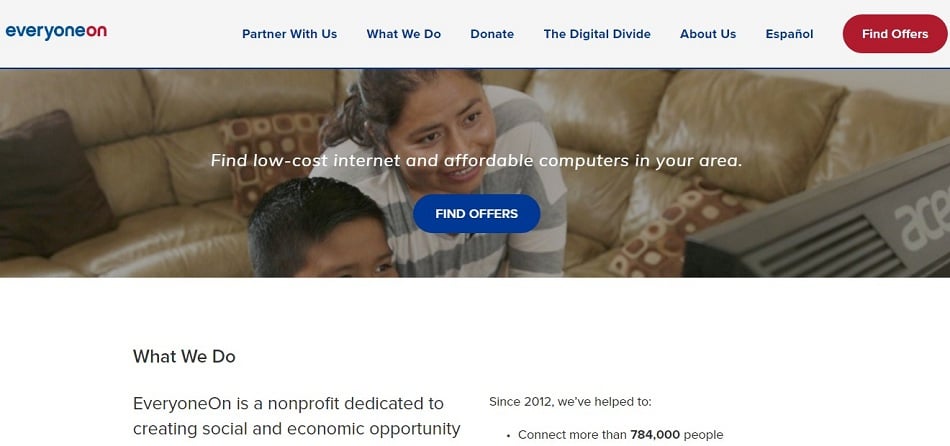 EveryoneOn is another option that's only available to low-income families. They have resources to help low income-families access free or affordable internet. They also help these families get a computer if they have none at home. They offer a grant that could pay for a low-cost internet service provider.
3. Contact Your School District – For Student
You should try checking with your school district to see if they have a free internet connection. They may even be willing to help you get hardware like a Wi-Fi hotspot and internet services.
1. Can You Get Internet for Free Legally?
Yes, you can get free internet legally. The tips we have recommended for you are legal. We wouldn't share anything on this site that could get you in any trouble.
2. How do I get internet with a low income?
We have given you tons of tips to get free or affordable internet if your income is low.
3. How to Lower Your Internet Bill?
You can lower your internet bill by opting to use free public Wi-Fi. Another option would be to apply for government assistance. You may also look for plans meant for students or low-income families and the seniors if you meet their specifications.
There are other tools that you can use to find the nearest Wi-Fi hotspot. You can decide to use your cellphone's dedicated data plan.
We have seen how it is costly to pay for high-speed internet every month. The average home bill for the internet is close to $60. The truth is that home internet is becoming a necessity. People are shifting to schooling and working at home.  However, it is expensive.
We have discussed ways in which you can get access to free internet. You can use tools and applications that give you access to free internet. You can get internet access from your neighbor or government public networks or special packages from your ISP.
The last option is to go for programs that offer free internet for specialized groups of people. The programs help the seniors, the poor, and students.