Do you feel dismayed in school or the workplace since you cannot access your favorite show due to a firewall? Wondering how to bypass that WIFI firewall while keeping your data secure from malware and hacking? With this article, you will discover ways to bypass your firewalls securely.
Firewalls monitor all incoming or outgoing internet traffic from a server. You will hardly hear of hackers, malware, spyware, or viruses when firewalls come into play. But the firewalls have started to become a significant problem that blocks you from accessing important website content.
Recent statistics reveal that 99% of internet users use the internet for a useful purpose, but 1% use it for cybercrime. In that case, most people are misusing these firewalls to ban, block or restrict people from accessing specific files. For that reason, please browse the following programs to bypass firewalls.
---
1. Use A Proxy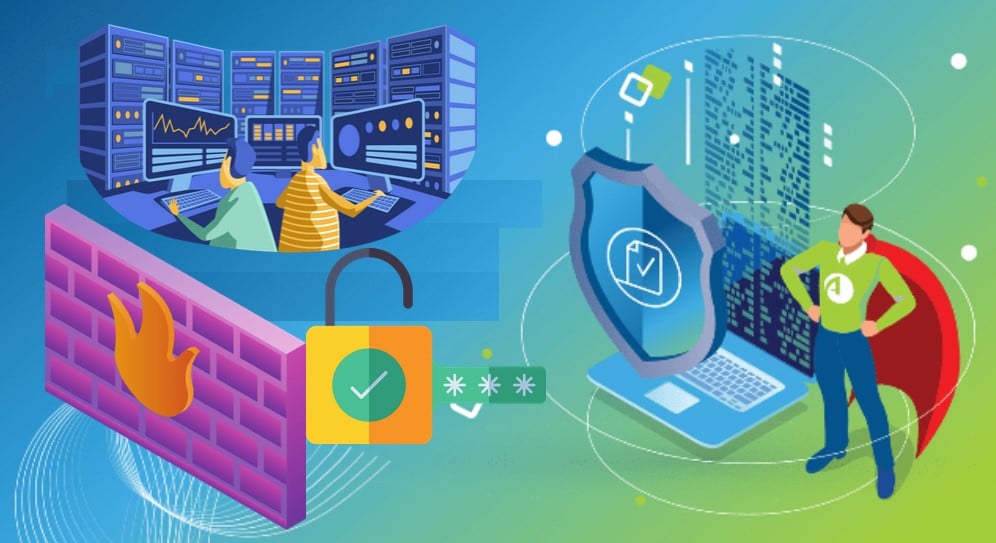 I hope you have got the tune of what the firewall is. Primarily, it is like the firewall has your name on the list of persons it will block.
Suppose you trick it by using an intermediary software that the firewall does not know, to access data. That is precisely how you will bypass this firewall using the proxy. The following are methods and steps to do it on your phone.
Step 1: First, identify the network available and turn it on. It can be WIFI or cellular data.
Step 2: Ensure that you have the proxy settings. Have the proxy password, username, or IP address with you in this case.
For the windows or network, you can set your proxy by the network and internet settings. But where we will focus on routing by mobile phones.
Step 3:  Open settings in your phone and go to network and internet
Step 4: Click on a mobile network icon. For other phones without a mobile network icon, tap on the cellular network.
Step 5: On your mobile network, turn on the mobile. Click to advanced options in android or mobile options to IOS.
Step 6: Click to Access Point Names (APN) option on your phone.
Step 7: Identify the proxy server icon in APN and enter the proxy's IP address and port number. With that, you will access sites that could be restricted by firewalls.
How to Set Up a Proxy on PC? Click here to find out, and the Need a socks5 proxy? you can find from here.
---
2. Use the Free Web Proxy Sites
Most of them are free, so they're a great option for your on a budget, but not safe. If you have security requirements, please ignore them. If you just need to surf anonymously online, it will do a good job.
Step 1: Switch to your browser and enter the proxy site of your choice. It can be Hide.me, Hidestar. Hide My Ass, Kproxy, and the list is endless.
Step 2: By opening the proxy sites, you will find most of them have the 'enter url' site.
Step 3: Open the firewalls blocked site's URL and copy that site.
Step 4: Paste the URL on the proxy site dialog box and tap the browse icon. That will access the restricted site.
Read the best free web proxy,
---
3. Use A VPN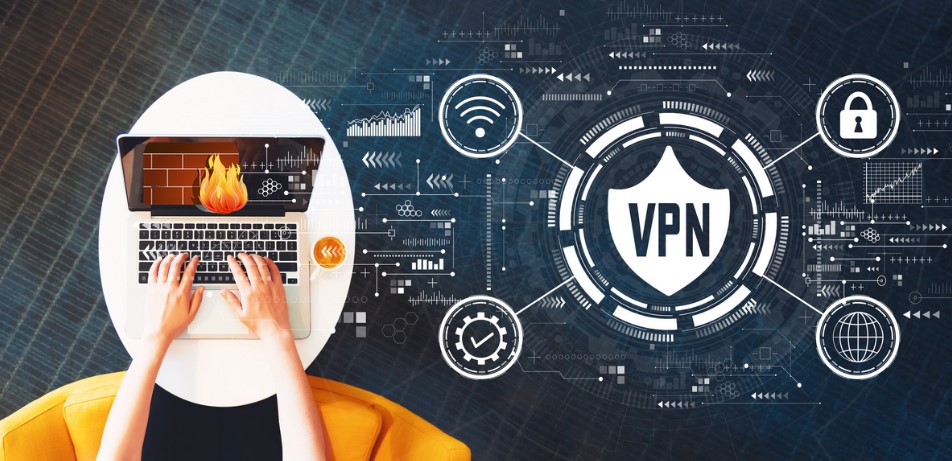 Just like the proxy, the VPN will mask your IP address. But the VPN is not an intermediary server like a proxy but is a private network with a different location IP that connects to a central server directly. The VPN will further encrypt your data and URL to sweeten the taste, which most proxies do not do.  The following are steps to use VPN to access firewalled sites.
Method 1: Route the VPN on your device
Follow the above process of routing the proxy, but when you reach the APN, enter the required field of a VPN like the VPN IP address, username, and password, and port number. By doing so, you will activate the VPN and where you will access the firewall-restricted sites.
Method 2: Use VPN sites
Just like the proxy sites, there are countless VPN sites on the internet. These include ExpressVPN, NordVPN. Surfshark, VPNBOOK, and many others. Still, with these VPNs, they have a place where you are supposed to enter URLs. Read the following steps in doing so.
Step 1: Ensure that your device is compatible with the VPN
Step 2: Open a tab in your browser and write the VPN URL you want to use.
Step 3: If you want to download VPN software, visit the Google play store, App Store or download it from a browser extension.
Step 4: Sign up for the VPNs like ExpressVPN, Tunnel Bar. Typically, these VPNs ask you to open an account with them. However, some VPNs like CyberGhost will automatically log you to their services without logins (it's your choice).
Step 5: Choose the logging options given by a particular site. It would help if you ticked on those sites that ask you to connect with them automatically. In another case, check with the sites that give a TCP override choice that accesses you to a TCP tunnel, ensuring a consistent network.
Step 6: Log in to the VPN site and follow the instructions they give you when setting a VPN network. Some websites can make the VPN run as an administrator on your computer or open a virtual desktop to do so. That will make the VPN automatically connect to a network.
Step 7: After you are sure with the VPN connection. Open the firewalled site and confirm if you can assess it. If you can access it then, you have bypassed the firewall.
---
4. Use Tor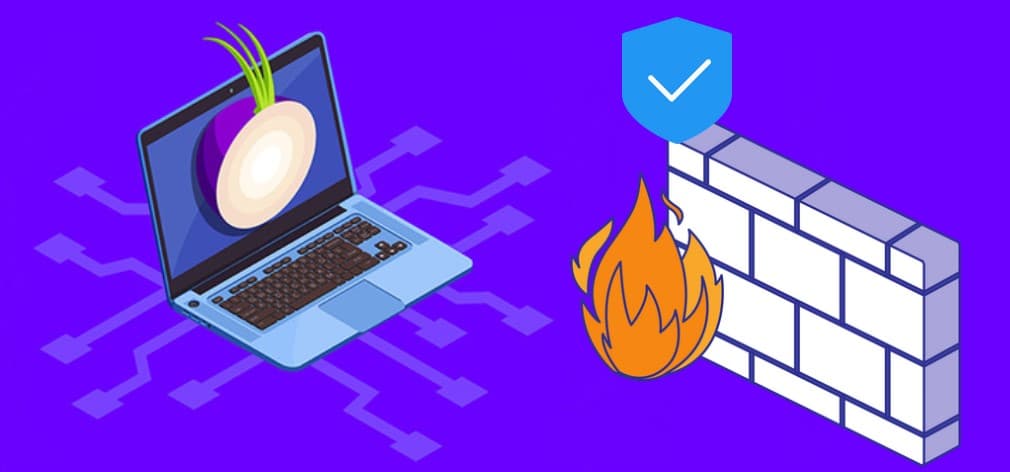 As simple as you would open a website with Firefox, Opera, or Chrome, that is how you can use the TOR browser. But what makes TOR outstanding than the other browsers is that you can browse with it anonymously.
But how do you achieve that? Tor utilizes three-layered proxies (entry nodes, middle relay, and exit node.) Wait a minute, if Tor uses three proxies that means that the ISP has to track three different proxies to reach you, which is significantly impossible. So what are the steps of bypassing firewalls with Tor?
Phase 1: Download the Tor browser bundle
Step 1: On your browser, open a new tab and type the URL
Step 2: Confirm the link in the same site that warrants you to download the file in the preferred language.
Step 3: The system will switch to an extract file page to double click it.
Step 4: Select the file or folder that you want to extract files. You can choose either PC storage or an external flash drive.
Step 5: Check the file in the folder you selected if it is present
Phase 2: Use Tor browser to bypass firewall sites
Step 1: Open the Tor browser folder and double click the 'start browser icon.' You will find that the Vidalia control panel commences to connect you to the Tor network, which this process should take few minutes.
Step 2:  Identify the firewalled site and copy or its URL
Step 3:  Switchback To the Tor page and ensure that it is connecting. For you to confirm a suitable Tor connection, a green wording will tell you that you have successfully configured the browser. However, the red icon will tell you that your connection is unsuccessful.
Step 4: Paste the firewalled site and press the enter pad. If Tor accesses the website, then you have bypassed the website's specific firewall.
Sometimes the ISP or website operators may block the Tor network. Therefore you can use the Tor Bridge. In this case, the Tor network might be viewable in the public domain, but the Tor Bridge relays private networks absent in the Tor directory; hence no one can track it.
---
5. Use a Smartphone as a Hotspot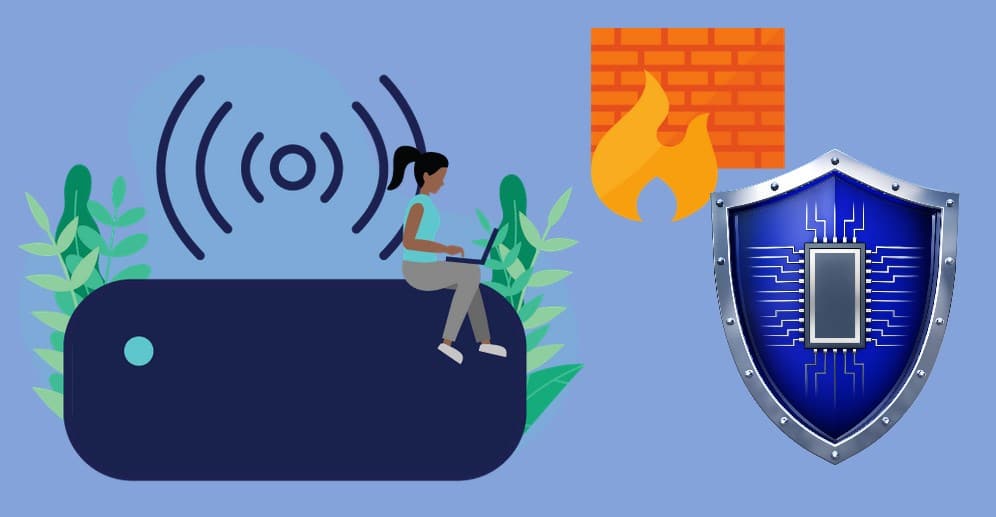 Did you know that you can use a smartphone to unblock or bypass school filtering or firewalls? Probably you are wondering how because you know everything about your phone. Frankly, you do not know over thirty percent of your phone, and the following is just an example of it.
Step 1: Have the computer, laptop, or phone with you.
Step 2: Navigate the phone setting and ensure that a phone's firewall does not block your hotspot tethering.  If it is, turn on the 'allow external sources icon.'
Step 3: Switch off your WIFI tab. You can go to the WIFI option in the phone settings and touch the green switch to turn it off if you are using IOS. For android phones, long-press the WIFI menu and turn it off.
Step 4: Inserts your smartphone USB cable into one of the computer ports.
Step 5: Plug the other end of the USB cable into your smartphone. It will help if you make sure that the laptop is detecting the smartphones through its PC.
Step 6: Go back to tethering hotspot through your phone. In your iPhone, turn on the 'personal hotspot icon found in the settings menu.
For android phones, pull down the settings menu from the top of the screen. Toggle the USB tethering selection found in the 'Tethering and Portable hotspot' menu.
Step 7: Check whether the smartphone network is showing in the computer's WIFI. You will locate this WIFI menu on the bottom part of your computer's monitor.
Step 8: If the smartphone WIFI is connecting to the computer, start browsing the internet. You will realize that you can access even those sites with firewalls.
Note that: you do not have to put a password or username using USB tethering, thus making this operation efficient. However, tethering consumes much data, especially when you live a live video or download a program.
---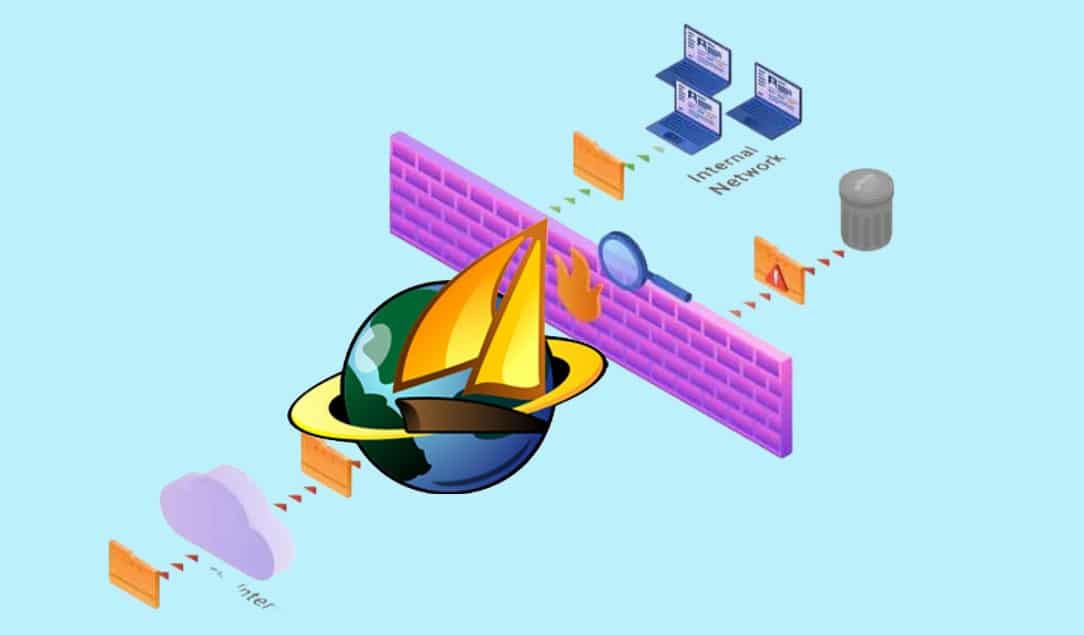 How about having a program that detects and integrates your computer with proxies nearby. That is exceptional because if one proxy network fails or is blocked, your computer will immediately switch to another. And the cycle continues. Only by the use of Ultrasurf, you can do that.
One limitation with Ultrasurf is that you use it only on Windows and Android. But for those of you using Apple-based gadgets, the Hotspot shield is a substitute for Ultrasurf.
What are the steps in using Ultrasurf?
Step 1: First, ensure that your computer's Ethernet or WIFI is on
Step 2: Open the UltraSurf website, which has this URL. If your computer is censored in downloading or accessing this software, you can use it on a flash drive.
Step 3:  click on the 'download now 'icon fond on the Ultrasurf site. From that point, the Ultrasurf will start downloading.
Step 4: make sure the Ultrasurf software is downloading on a Zip folder, which should do automatically.
Step 5: identify and extract the UltraSurf Zip menu. You can do this in the following process.
Search for the Zip Folder on your computer by using the search box.
Twice-click the ZIP program and the extract tab will appear.
Open the extract tab and tap extract all icons.
Finally, click on the extract icon to run the file as an administrator.
Step 6: navigate on the extracted Ultrasurf folder and twice-click the u1704 option you see there.
Suppose you used an external hard disk or flash; you should insert such a device on the computer and open the Ultrasurf program.
Step 7: Immediately, you will discover an Ultrasurf browser opening. The Ultrasurf key will connect to a fast proxy nearby that is not firewalled or blocked.
Step 8: last but not least, type the URL you want to connect. Even if the website has a firewall, you will access that site in peace.
---
Should You Bypass Firewall?
If it is not compulsory, please avoid bypassing firewalls. In that connection, there are many disadvantages to the advantages of bypassing the firewalls. Likely, you do not know why a website is using a firewall in the first place.
Take a situation when a company has had a run of malicious hacking and fraud. What do you think they will do to you when they catch you bypassing their firewalls? Perhaps they will think you are a fraud or a hacker. Hence, those website owners will accuse you of theft, bribery, or, worst of all, take you to behind bars.
Firewalls are also instrumental in protecting your computer or program from malware and spyware. Malware can be viruses that corrupt the data of a computer. If you bypass the firewall, your files are vulnerable to virus attack, thus sabotaging your programs.
Hackers also make spyware appear like a program's code. This malicious code will then 'spy' on a company's program and steal or damage crucial information. Therefore before you bypass the firewall, think critically of potential risks that can land on you.
FAQs About Bypass the Firewall
1. Is it safe to bypass the firewall?
No, because bypassing firewalls will expose your files to hacking, cybercrime, or virus attack.
2. Is firewall bypassing legal?
Yes, just like tracking people's IP addresses without their consent is legal, then bypassing firewalls is legal too. Not to mention, you use the lawful means of bypassing firewalls through VPNs, Tor, or proxies. However, you will face the law if you are caught amidst malicious firewall bypassing.
3. What happens if the firewall is disabled?
When you disable a firewall, it means you permit the traffic data tunnel to travel beyond the firewall border. In simple words, you unlock to access data previously restricted by a firewall.
4. Why bypassing a firewall?
You bypass a firewall to access data, files, programs, apps, or software censored for you to access. Typically, firewalls exist in schools and the workplace. Hence you have to bypass the firewall to access that restricted data.
We hope this article will be of help as you plan to bypass a firewall in your school, workplace, or region. Always make sure that the VPNs or the proxy site you use to avoid firewalls hides your location efficiently and is authentic. Unless unavoidable circumstances force you to unlock the firewall, do not bypass it. You do not want anyone or viruses corrupting your files.