Digital marketing as a discipline has experienced a monumental transformation over the last two or so decades in particular. One of the major catalysts for the industry's evolution is undoubtedly the emergence of specialised marketing applications, providing marketing specialists with increased visibility to performance metrics and market insights.
From social media management applications to analytics tools for keeping track of website metrics and monitoring digital sales funnels, there are now an abundance of computer and mobile apps available that are specifically designed to help marketing pros do what they do best, some of which we'll be exploring today.
---
1. Google Analytics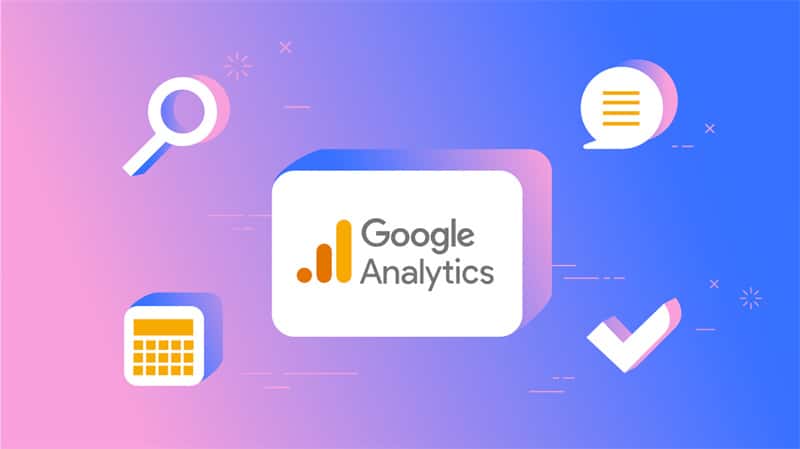 Knowing what apps are likely to be most valuable for you as a marketing professional can help elevate your services, streamline your professional processes, and subsequently build your client base from the ground up. And with advancements in app development technologies Aussie marketing agencies also have the option to create their own custom-made marketing apps with the help of local app development agencies such as the Brisbane based company DreamWalk.
But one app that is likely to be highly valuable for all marketing professionals regardless of which school of digital marketing they specialise in, is Google Analytics.
This particular application offered by creators at Google, allows eCommerce business owners and their marketing teams to stay in the loop with regards to key performance indicators like site traffic, SEO trends, user behaviours, and the efficacy of developed digital campaigns like ads that lead to landing pages. The data that can be derived from using Google Analytics may even play a role in helping to generate ideas for web copy and content marketing to further strengthen a business' online presence.
The ability to maintain access to this valuable industry and site-specific data and keep track of metrics like conversion rates, can naturally help marketing professionals develop highly dynamic and adaptable digital marketing strategies. Simply put, Google Analytics has become a core component of creating effective digital marketing campaigns across virtually all modern industries.
---
2. Semrush
Developing content marketing strategies often requires marketing specialists to examine competitor content. Although this can be achieved manually by making a list of competitor sites and then scouring their pages to assess vocabulary, tone, and the purpose or intent behind all written content, it is infinitely more convenient to use an SEO tool to accurately gauge keyword rankings for both your client and their competitors. That's where Semrush comes into play.
A highly streamlined and multifunctional SEO tool, Semrush provides marketing specialists with a sheer abundance of keyword research and tracking capabilities. Some examples of data that can be easily derived from Semrush include the monthly search volume behind keywords as well as keyword difficulty ratings that can help content marketers determine whether or not a keyword is worth targeting in written on-site or outreach content.
Semrush can also provide exceptional insights into the keyword rankings for individual sites, providing overviews on that site's page 1 search results and the keywords that they're most likely to rank 1st for on Google SERPs.
Although Semrush definitely does come with a slight learning curve with regards to making the most of the app, it is still a highly user-friendly interface, and as such it can be easily navigated by an SEO novice. And rest assured, every new functionality you find will only broaden your own capabilities as an SEO or content marketing specialist.
---
3. Hootsuite
If your heart lies with social media marketing, then chances are you're already quite familiar with Hootsuite, one of the industry's leading social media management applications. Hootsuite can be used to directly manage all the social media profiles of one client or business, allowing social media marketers to schedule posts and ensure that hashtags, photo captions, and other elements of posts are uniform across all social media profiles.
Like Semrush, the Hootsuite dashboard has been designed to be as user-friendly as possible, providing clearly presented user engagement insights and other metrics under assigned metrics panels, and general highlights or notifications from social media accounts in a central, easily digestible format. In other words, Hootsuite is here to make sure that your business can stay on top of user engagement across all social media platforms and that no comments or likes get lost in the mix.
Hootsuite is particularly useful for marketing professionals managing or working on an eCommerce enterprise or digital business whose target market is predominantly Gen Y & Z consumers, as these consumers are most likely to value interactions with your brand on social media platforms.
---
4. Canva
Speaking of posting on social media, one of the most common pain points that most marketing professionals are likely to experience when managing multiple social media profiles across an array of platforms, is ensuring that accompanying imagery or visual content is just as uniform as the written content itself. And with platforms like Instagram having their own temperamental quirks when it comes to image formatting, uploading posts themselves can be a veritable minefield that results in many mismatched and unnamed .jpg files.
This pain point has virtually been addressed in full by the development of Australian owned graphic design platform Canva. Despite being a graphic design platform, Canva is by no means built for graphic designers. In truth, it is a highly accessible interface that utilises 'click-and-drag' functionalities to take a lot of the guesswork out of creating highly engaging visual content.
As for how the platform benefits digital marketing specialists, Canva is intuitively fitted with preset templates specifically for posting imagery online. There are now Canva templates for Instagram posts, social media stories, flyers and posters, and even Zoom video backgrounds for helping you and your colleagues maintain a clean and uniform professional presence online.
Users even have the option to create their own Canva templates, effectively allowing your client or company to develop your own immaculately presented branding materials without even needing to outsource to a graphic designer or design agency.
---
5. Dropbox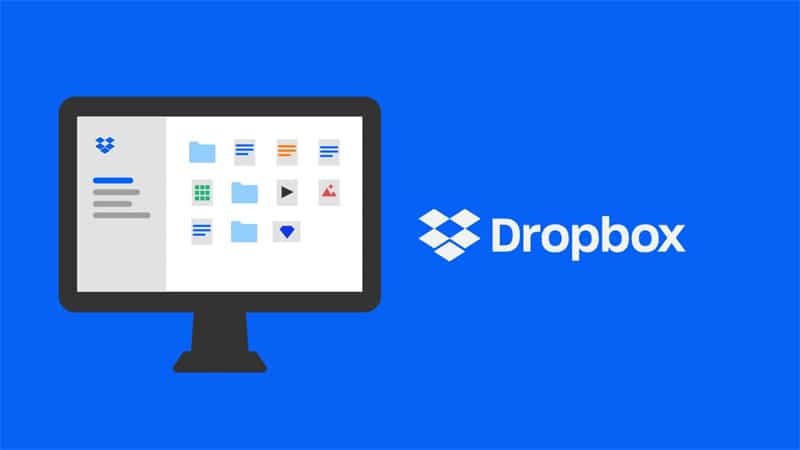 As digital marketing specialists tend to work with a wide range of other professionals, including content and copywriters, graphic designers, digital advertising specialists, and product developers amongst other relevant parties and stakeholders, there's naturally a lot of file-sharing between agencies and their clients, or even between departments. Whilst there are a variety of file-sharing options available to digital marketing professionals today, none really offer the versatility and added security that's boasted by Dropbox.
With well-developed computer and mobile applications for facilitating an easy transfer of files across a range of different devices, Dropbox is a quintessential investment for all digital marketing professionals today, but especially those working within a wider marketing agency that may serve a large number of clients. This cloud service also boasts superior data security features, provided to help protect files as they're shared across departments.
The benefits of using Dropbox also shine through the transition into hybrid work models following the COVID-19 pandemic, as using Dropbox on your home and work devices can help ensure that you have access to all the files you may need, regardless of whether you're in your cubicle at work or sitting in your home office.
---
Build your own digital marketing tech solution!
Finally, as digital marketing as a discipline requires a second-to-none attention to detail, it's common for many marketing professionals to create their own unique processes for staying on top of their campaign or client's key performance indicators. These personalised processes can be anything from tracking select metrics on Google Analytics, to monitoring trends in particular keywords on Semrush.
On the other hand, however, there is also the option to create your own custom-made digital marketing tech solutions to be used either by you as a marketing professional, by your wider agency, or even offered as a point of convenience for your clients themselves. As we mentioned earlier, custom-made digital marketing applications can be an elegant solution for marketing specialists who seem to find themselves jumping from one app to the next in order to stay on top of their daily to-do list.
If you've found that you're using select features from all the apps we've explored above, then why not consult with a local app development agency to explore the prospect of having a bespoke tech solution created for your client or company? And who knows? You may just create the next big marketing app by doing so.