Global eSports viewership is expected to rise at a compound annual growth rate of 9% between 2019 and 2023, reaching 646 million by the end of this period.
One of the main reasons why it has gained traction as a spectator sport is the growing number of platforms available where fans can consume real-time eSports content. We don't just mean TV networks either. In fact, many of the world's leading bookmakers have also sought to offer live-streamed coverage. Some already specialise in live streams of eSports events, as well as eSports news and predictions.
Newcomers to this kind of brand can simplify the account creation process by locating it on the list of odds checkers partnered and recommended sites. Users can then click through directly to their sign-up form. There are many other bookmakers that specialise in eSports coverage too, which we'll explore in more detail shortly.
Before we proceed, it's important to note that some eSports titles and tournaments have signed exclusivity deals with platforms and broadcasters. This means that some eSports games and events will only feature on partnered platforms.
For example, in 2019, ESL One tournament organizers secured a streaming deal with Facebook Gaming. Nevertheless, we'll show you the most popular eSports viewing platforms first and you can then do your own research to see which operators showcase the eSports titles and events you're most interested in.
---
Twitch
Twitch is one of the pioneers of eSports streaming. It has been a breeding ground for eSports gamers and personalities for several years now, and is still regarded by eSports Charts as the number-one "key source" for coverage.
In April 2020, Twitch created a new "Esports" directory, making it easier for Twitch users to watch live eSports events and even catch up on past tournaments and matches using the on-demand playback functionality. The directory also features the biggest names in professional eSports, many of whom have their own Twitch channels that you can follow for even more immersive content.
---
YouTube
YouTube is another hugely popular portal for catching up on recent eSports events, as well as streaming live matches on your desktop or mobile. Many of the world's most popular eSports titles have official YouTube channels that fans can easily subscribe to. As a subscriber, you'll be alerted to new eSports content published on these official channels.
Overwatch League is one of the most popular official channels, with approximately 805,000 YouTube subscribers. The League of Legends official channel is by far the most active, with 3.4 million subscribers. This channel shows snippets from live events, as well as edutainment content designed to improve the skills and knowledge of viewers.
Within the community of YouTube channels like League of Legends and Overwatch League, you'll also see links to some of the individual YouTube channels designed specifically for certain competitions and events in these eSports titles. For example, the League of Legends community contains a link to the Pacific Championship Series channel, showcasing all the latest action in the Far East.
---
Discord
In recent years, Discord has emerged as one of the most popular instant messaging platforms for the gaming community. Many Twitch and YouTube streamers now have their own Discord channels in order to engage with their subscribers. In fact, more than 100 million gamers now use Discord to interact with like-minded people on a monthly basis.
One of the most active proponents of eSports on Discord has been Game.tv. In 2019, it launched its own eSports tournament channel on the app, operating mobile-based eSports tournaments through it. Discord users have been able to play and watch these tournaments directly through the Discord app. So successful was Game.tv's move to Discord that it recently raised serious levels of blue-chip funding to the tune of $25m.
---
Steam TV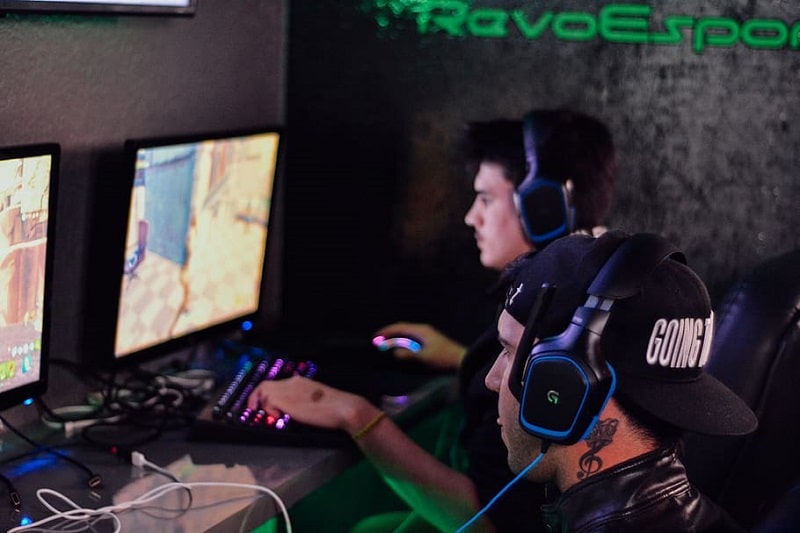 Steam is the brains behind some of the most successful eSports titles in modern-day gaming. Counter-Strike: Global Offensive and Dota 2 were both published by Steam, with these two titles becoming some of the most popular games to watch and play. In terms of tournament prize money, CS:GO and Dota 2 competitions are right up there with the biggest in global eSports. It's therefore no surprise that Steam TV has generated significant interest among eSports viewers.
Steam TV has now enabled live screenplays, as well as the ability to share in-play tournament content natively within the Steam TV app. Primarily, Steam TV covers the biggest eSports titles that it publishes, so if you want to catch Dota 2's next 'The International' or the next CS: GO major, creating a Steam TV account is a great starting point.
Other game publishers have also invested time and money into developing fully responsive live streaming modalities for their game launchers. Blizzard Entertainment's portal now makes it possible for eSports fans to keep track of the latest World of Warcraft and Overwatch tournament news and even catch the Overwatch Open live via Blizzard's desktop application.
If you're a fan of Overwatch, be sure to check out our guide to games like Overwatch that you should add to your gaming library.
---
Major Bookmakers
Aside from bet365, who we've already featured, there are many licensed and regulated online bookmakers that have committed to streaming some of the biggest eSports events. Betway has recently sought to offer live streams of League of Legends, Dota 2 and Counter-Strike: Global Offensive events. All events available to live stream on the Betway platform will have a play icon displayed next to them in the sportsbook's betting market.
Unibet, which is increasingly licensed and regulated across the US as well as Europe, also offers eSports live streams for its growing eSports betting community. It has been known to showcase big competitions like CS:GO's ESL Pro League and Dota 2's DreamLeague.
---
Cable Television Networks
The growing nature of eSports as a spectator sport means that some of the leading satellite networks are also starting to take an active interest. ESPN was one of the first cable networks to provide live coverage of eSports events, with the League of Legends International tournament covered since 2014, as well as Dota 2's The International event.
More recently, Sky Sports has also committed to covering the biggest FIFA competitions like the ePremier League. TBS has also broadcast multiple eSports competitions, spanning titles like Counter-Strike: Global Offensive and Overwatch.